Avoid – Sensory Overload- Review
Do you remember screensavers? Well I do, in the late 90's they were normally either scrolling text or a blend of bright colours and glowing lines. Avoid: Sensory Overdrive does its best impression of this, and gives you a small ship to help you navigate it. I will say now, avoid the starter levels, these are slow, repetitive and act as more of a numbing agent to the harder levels later on. I recommend skipping those and jumping onto the rollercoaster that is Avoid.
 The point of this game is to try and get the highest score. This is done by darting through mazes made of coloured blocks, if this isn't hard enough you have to weave through blocks, holes, power-ups, and aids. The gets harder the further you get as your speed increases with every red 'speed up' sign you go through.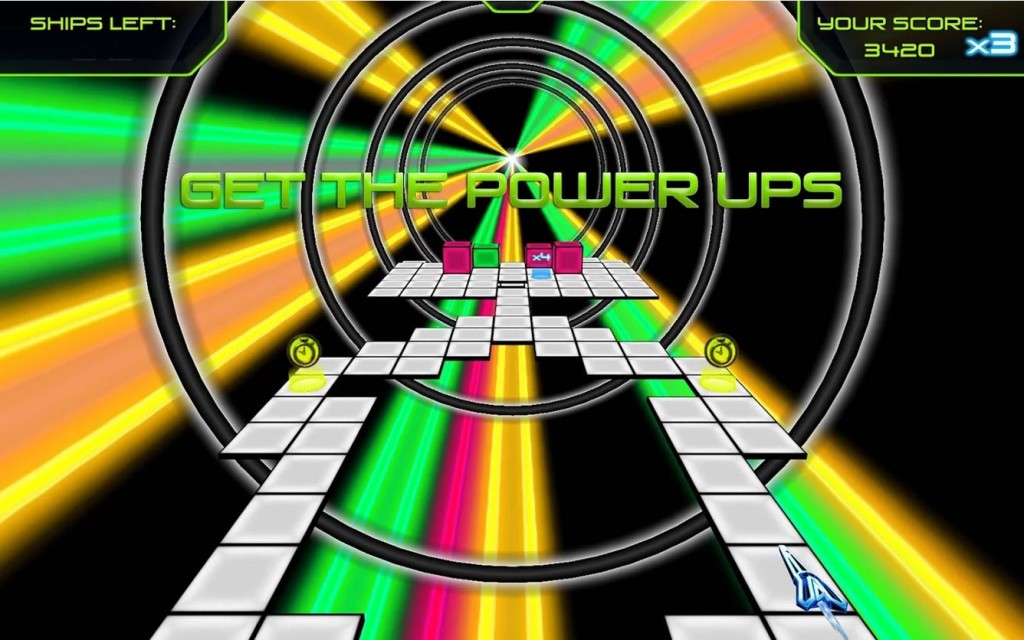 You are even expected to drive blind through some parts, as your view is blocked by the looming walls of neon blocks that force you to swerve. You will find yourself risking everything for the chance at getting a score multiplier, even having the risk the life of your ship. When the difficulty increases, the location of those multipliers get harder and harder to find.  Avoid gives off a very 80's feel in places and could even be mistaken for a very early draft of Tron.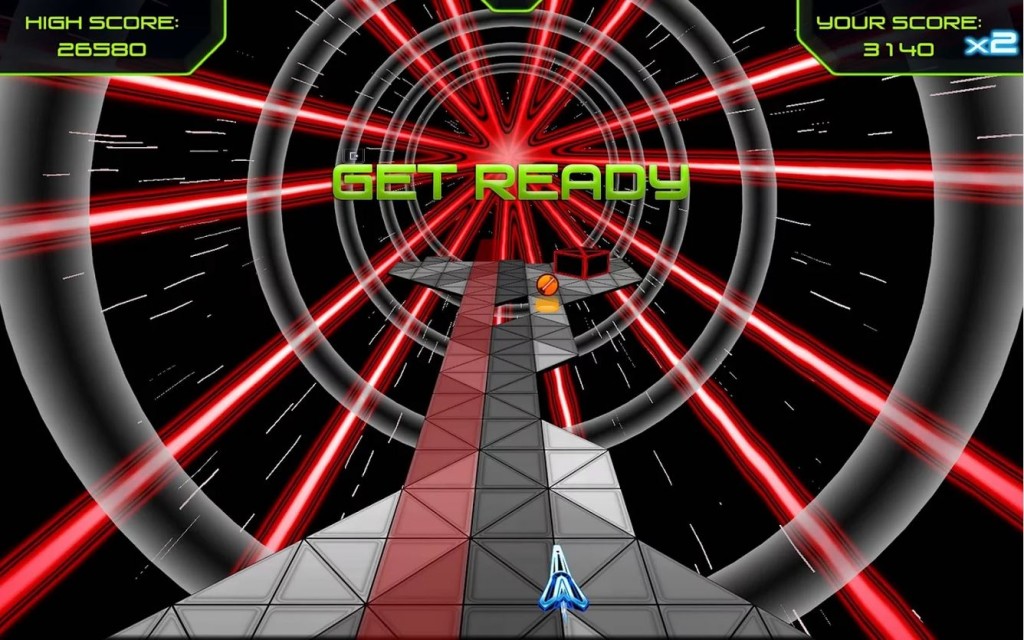 I feel Avoid is a fun game to play. The simplicity of the game though is its downfall, it never offers anything new except the increase of speed. Though this simplicity does make it easy to pick up and play.
Download Avoid – Sensory Overload Below: