Beach God – Review
The main character in Beach God is never given a name, but he shall be referred to as Bruce. Beach God is a simple game, you play as Bruce who is trying to impress the similar looking ladies marching past his bar. You try to impress them using the never-known-to-fail technique of flexing biceps and pectorals. If you fail to do this when one of the beach babes walks by, you literally die of embarrassment.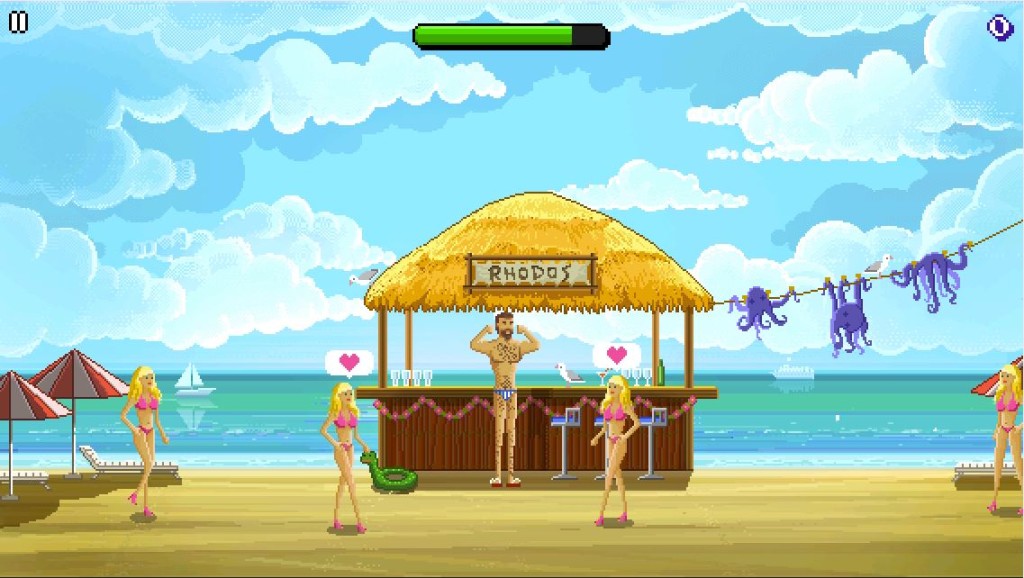 But the game throws a spanner in the works, you will also die if you flex for too long, meaning you have to rest between showing off. This becomes harder as the game goes on, as more and more beach bunnies come at you, so you have to keep flexing away.
The look of Beach God feels like a missing part of Monkey Island. The graphics and humour all match up, and makes the game enjoyable to play. It does get hard, but I think we all know its not going to be the most difficult game to play.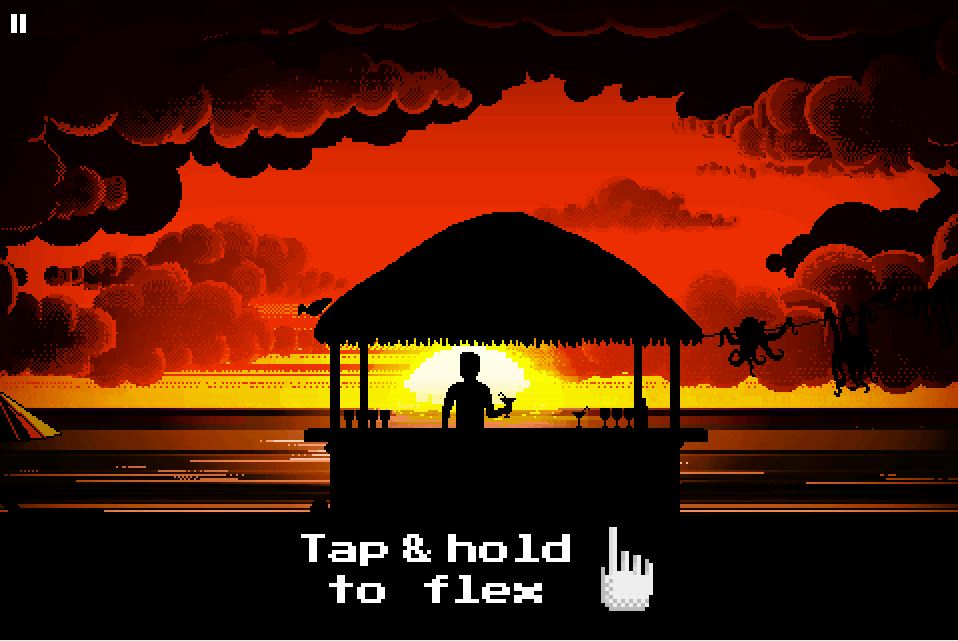 Beach God reminds me of Flappy Bird, where it is so simple and tries can be over so quickly, you always want to keep trying to beat your score. The controls are simple to pickup, one tap (again similar to Flappy Bird), it's easy enough to squeeze in a few rounds just about anywhere. Beach God is free with no in-app purchases.
 Download Beach God Below: