Ergotron WorkFit-TL Sit-Stand Desktop Workstation Review
As an office worker, I sit down at a desk for around 10 hours a day. Which is why I got the original WorkFit-T, as this a solved my problem. I was able to stand and use the desk at the same time. But it was a little small, and wasn't big enough for my two screens, phone and mouse. So enter the Workfit-TL from Ergotron! This behemoth is be enough to hold two 24inch screen, and a variety of gaming keyboards.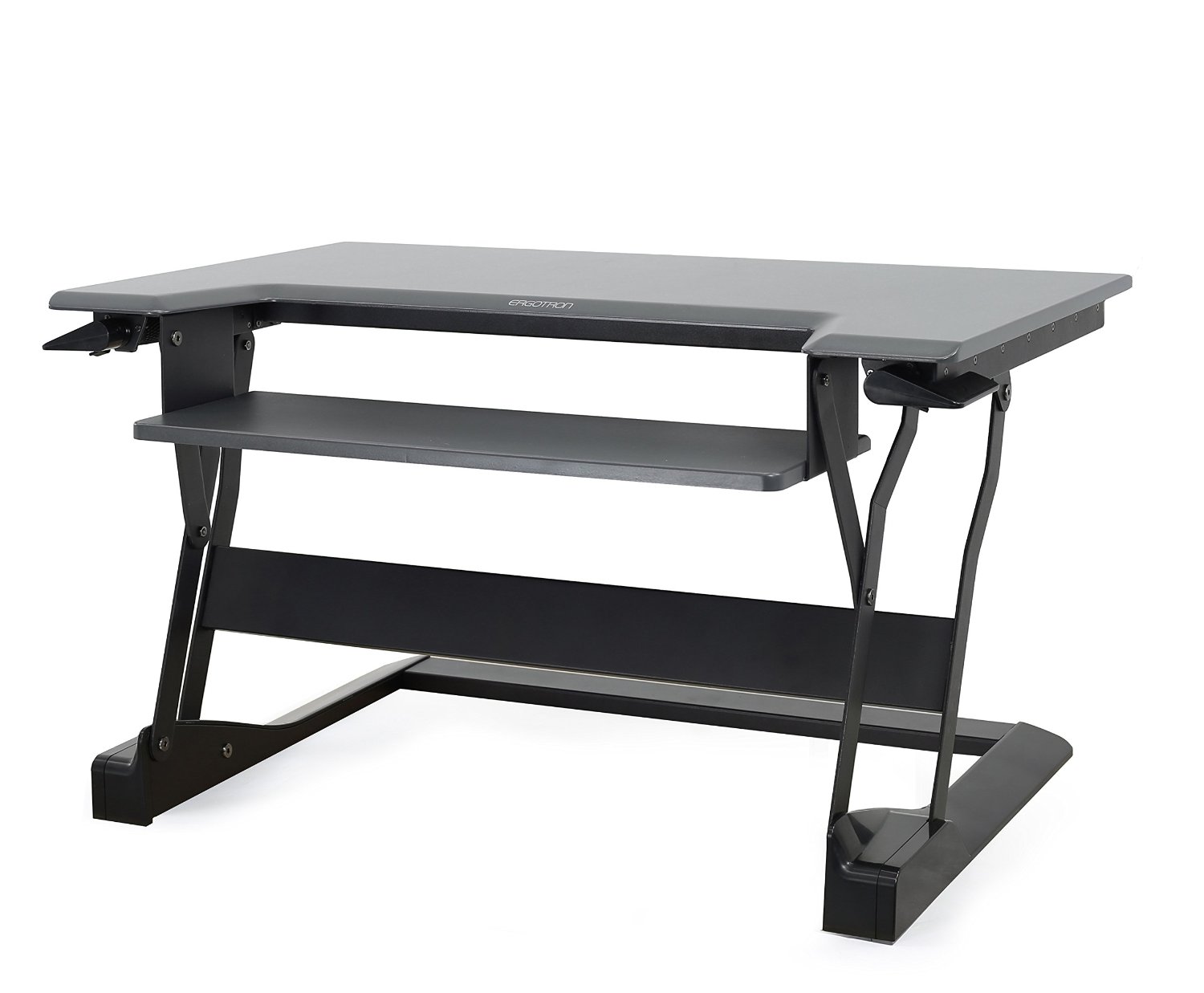 When the Workfit-TL arrives fully assembled, but I would advise that you will need a second pair of hands to get it out the box. The size was ok for my desk and still allows me room for my laptop, office phone and bits n' bobs.
There are cable ties and a "tube" for the cables to all run through included with the desk. I was slightly limited as I didn't have as much slack as I would've liked, so had to choose not to use the cable ties.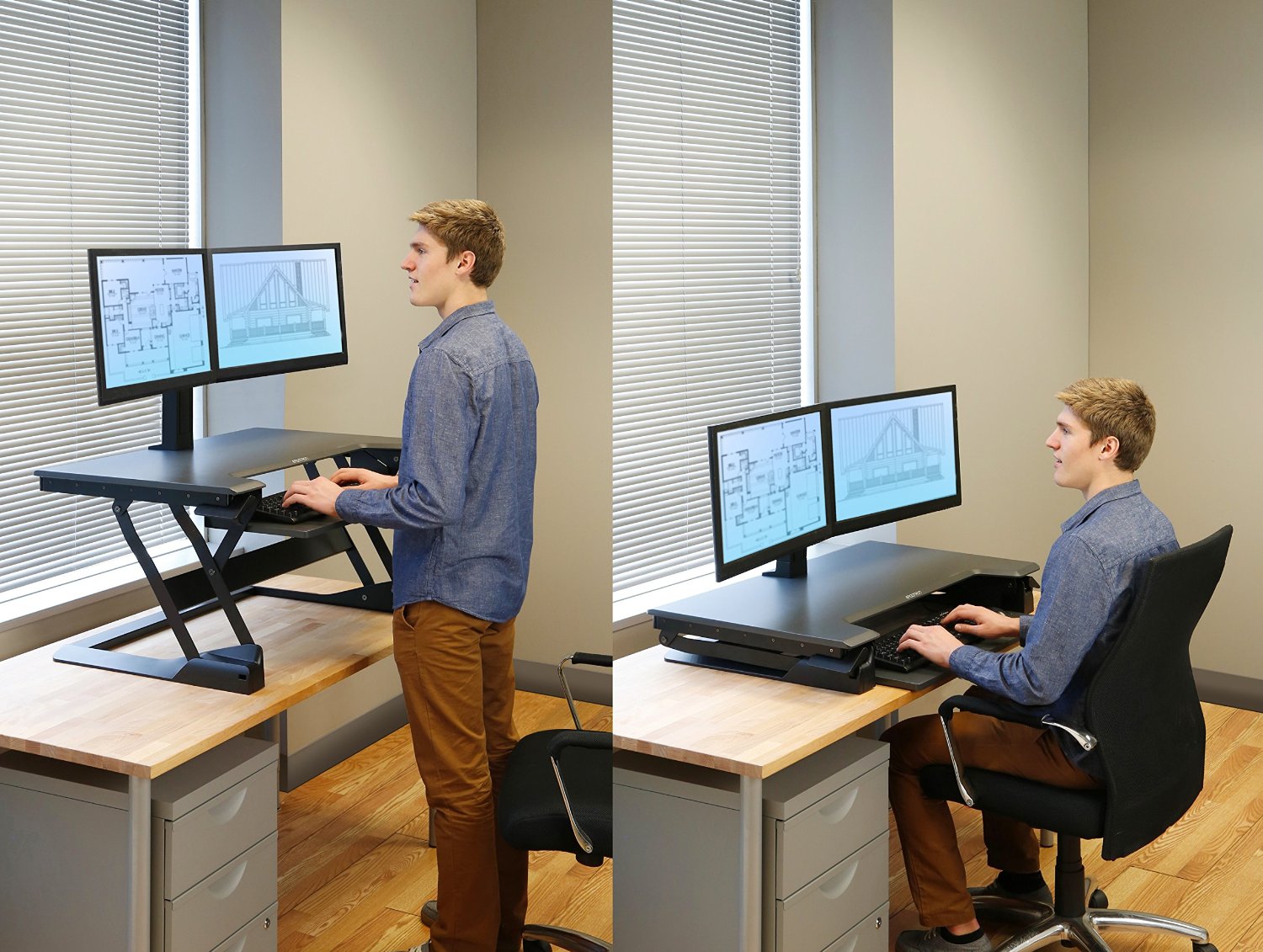 As I said before, installation was an absolute breeze. Take it out of the box (with a friends help), then place it on the desk. Once all the tech is on top, you can then pull the two side levers and lift up the desk. The springs allow for a smooth rise and fall of the desk, no matter what weight is on top.
I have been using the Workfit-TL for a month, and rise it at least 6 times a day, and it has shown absolutely no wear, and still works as great as it did when I got it out the box. The whole Workfit-TL is incredibly well made, and is really solid. When raised to the top height, it has no movement on the sides and doesn't rattle about.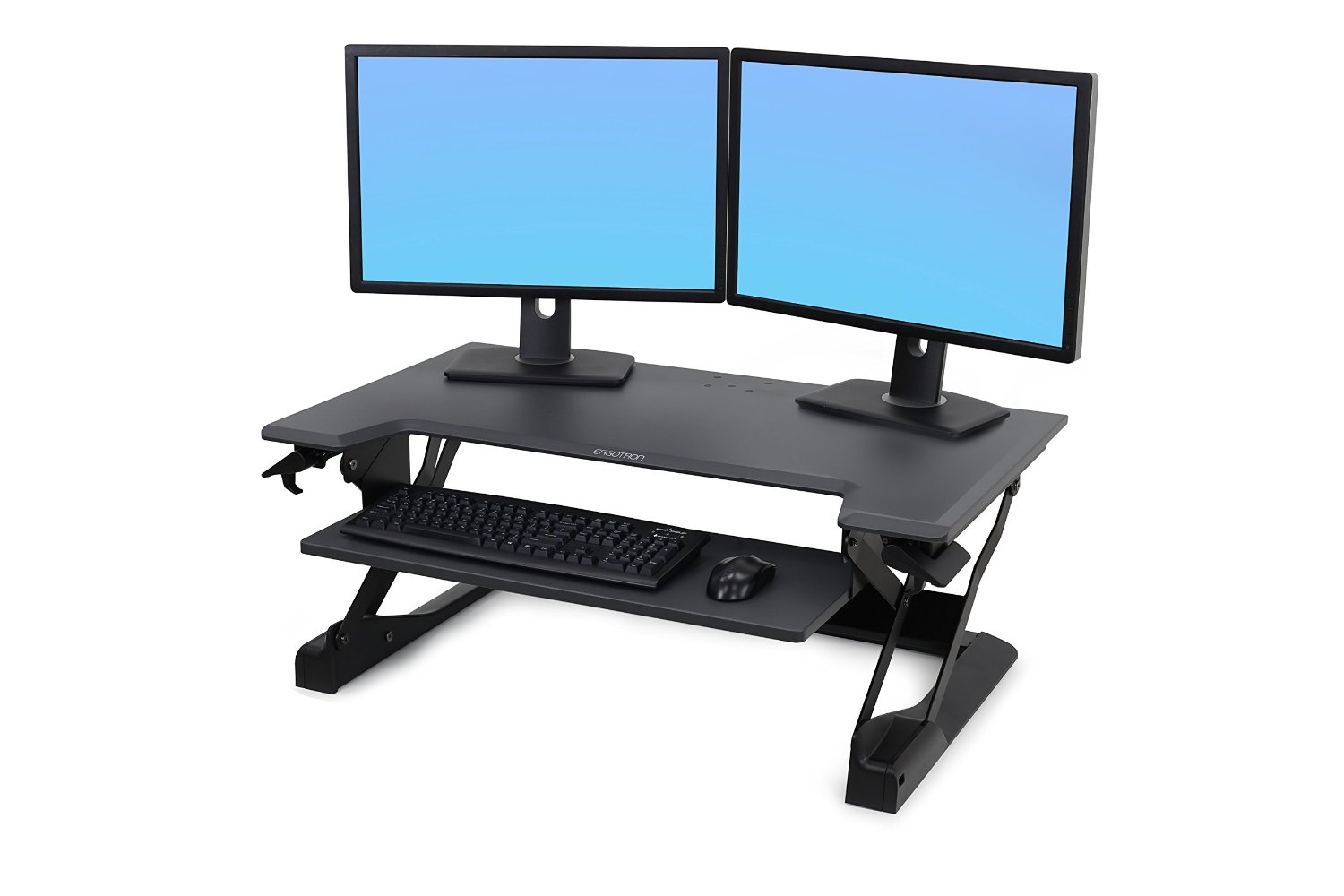 Specs:
Footprint = 37.5″ x 25″ (95 x 64 cm)
Fits on desk surfaces 24″ (61 cm) deep or larger
Keyboard tray dimensions = 27.5″ x 11″ (69 x 28 cm)
Keyboard moves in tandem with the worksurface. Tray is positioned 4.5″ (11.4 cm) below worksurface to maintain ergonomic spacing between screen height and keyboard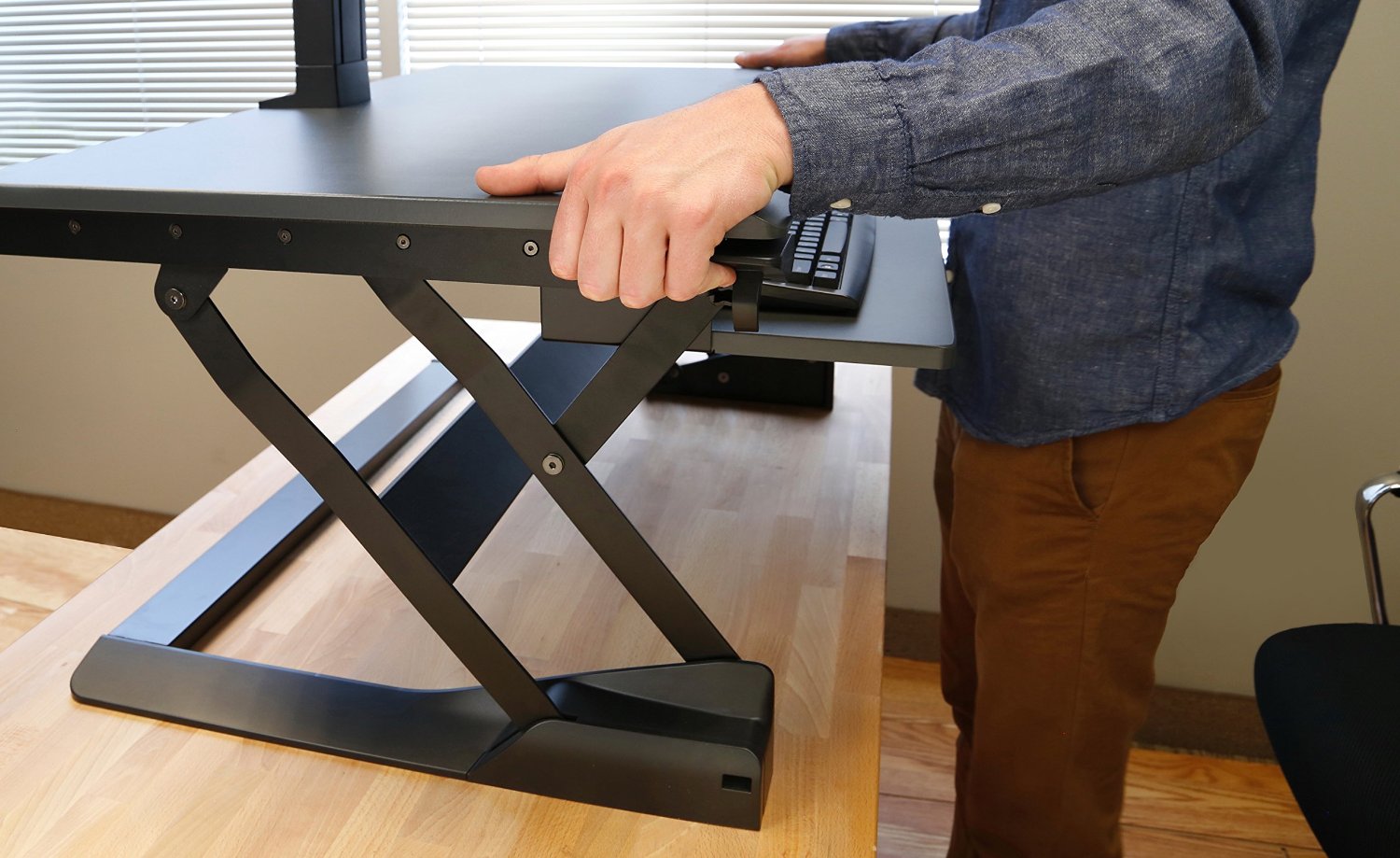 I think every desk should have a Workfit-TL on it. For £330 it's  an investment, but I can see the Workfit-TL following me through many years and different jobs, and still keep going with no problems. For anyone who likes to said at their desk, people with back problems, or people who want to be the envy of the office, check out the Workfit-TL from Ergotron.
amazon.co.uk/Ergotron-WorkFit-TL-Sit-Stand-Desktop-Workstation/dp/B015H5MDIO