The portability and quick set-up advantages of a monopod can be ideal for those situations when you're unable to carry or assemble a full tripod. The Vanguard VEO range offers something for every budget, and today we're taking a look at their mid-range VEO 2S AM-234TR – a lightweight aluminium monopod with three fold-out feet.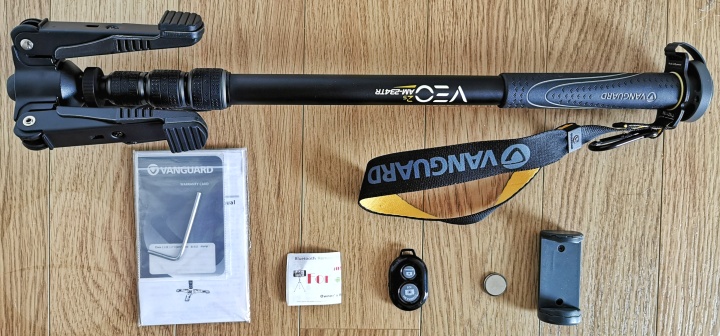 Out of the box and in its folded state, this monopod is very compact at a little over half a metre (1.7 ft) in length. Everything feels very sturdy while remaining fairly lightweight at only 805g (Vanguard also stock lighter carbon and stand-less versions). An allen key is included to help you tighten up anything that loosens up over time.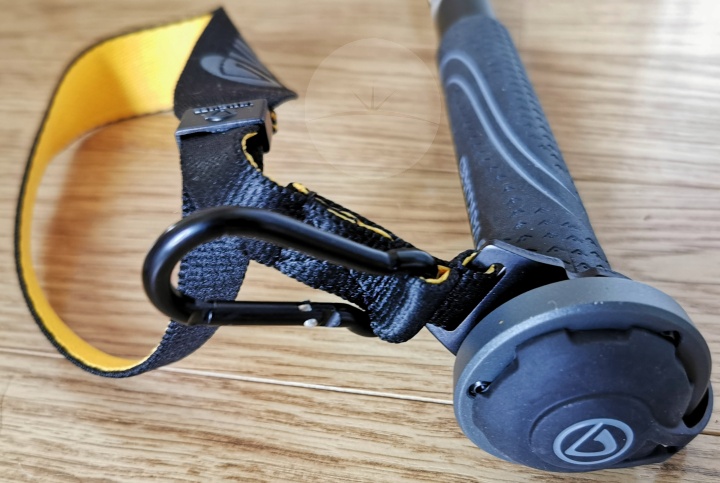 Apart from the folded feet, AM-234TR resembles one of those aluminium trekking poles – including a rubber stopper at the end, grippy padded handle, wrist strap and carabiner clip. However three rubberised twist locks allow the pole to be extended further than your average walking stick to just over 1.5 metres (5 ft).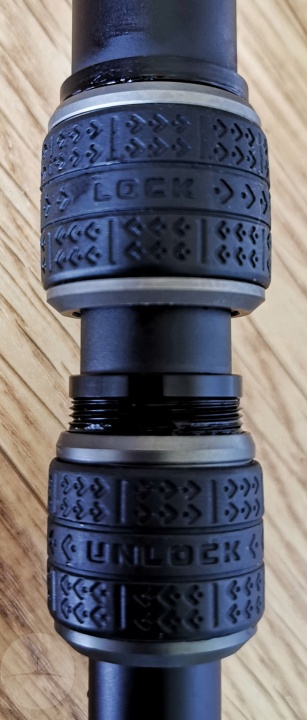 The three aluminium feet fold out separately, and securely lock in place to provide a stable stand for the monopod pole. There's no chance of these feet accidentally folding up again as each one needs to be manually pulled outwards from the pole before it will unlock.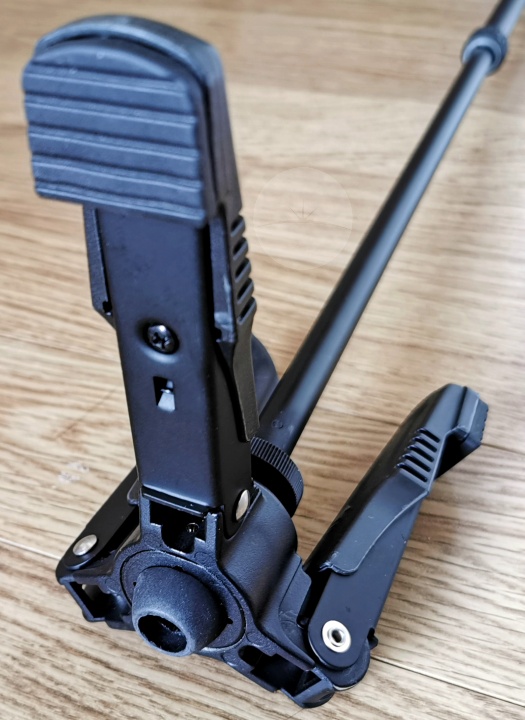 A plastic cap at the top lifts off to reveal a standard ¼" camera mount screw capable of supporting camera set-ups up to a fairly hefty 5kg. Smartphones photographers have the option of attaching the included adapter, and can even activate the phone's shutter button remotely with a handy little Bluetooth remote.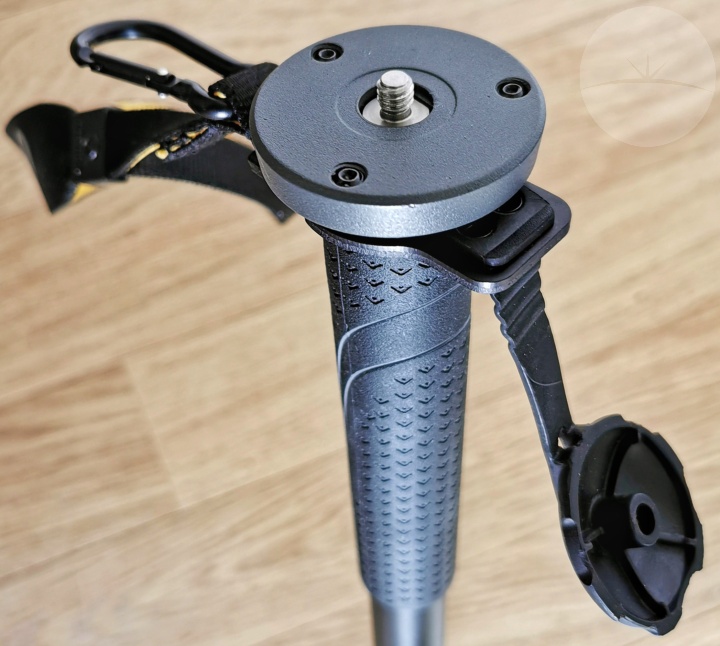 In addition the phone adapter can be used separately to prop up your phone using its rotating kick-stand.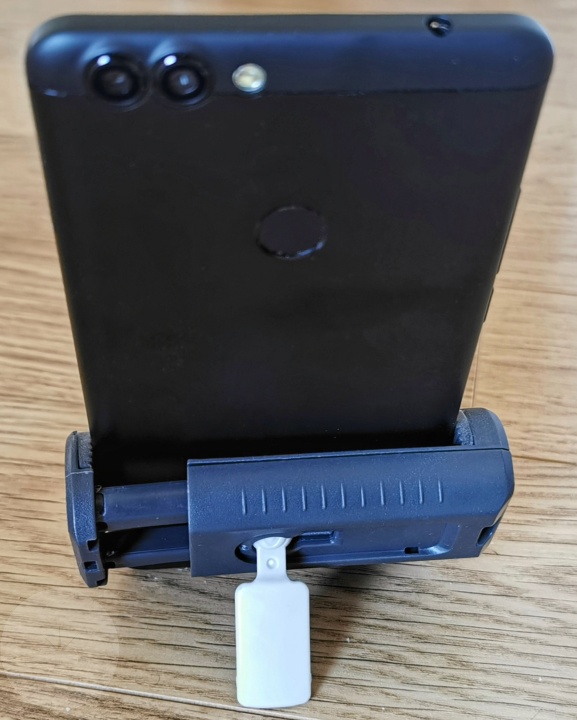 Although not included by default with this model, those willing to pay a bit more can get a ball/pan head from Vanguard for the full pan and tilt experience. However even without this, there's an adjustable ball joint near the base that can approximate the experience. Loosen a wheel to allow the pole to pivot slightly around the base, or tighten it up to keep the pole as rigid as possible.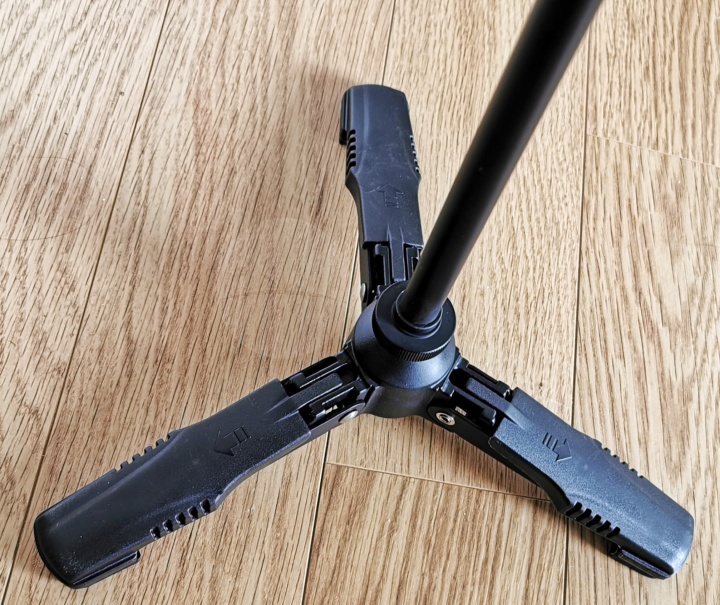 The walking-stick like design of the AM-234TR makes it convenient to bring with you when you're out and about – especially compared to lugging a full-sized tripod around. You can even walk around with a smartphone or light camera attached. When capturing handheld video the folded monopod can also be useful as a counterweight balance for extra stability.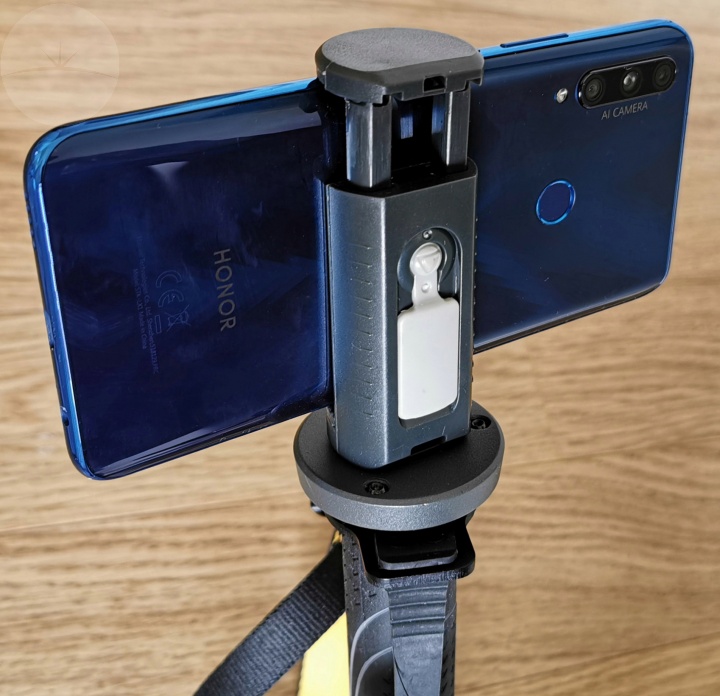 The small footprint of the stand lets you set it up in relatively confined spaces. We could see ourselves bringing this monopod to certain seated venues – you could set it up between your feet and so wouldn't need to scramble for an aisle seat.

Fully extending the pole brings the camera to the ideal head height. Even at this height the overall stability is very good. However we'd be hesitant to walk away with heavier camera set-ups attached since there's always the risk it could be knocked over.
Vanguard's VEO 2S AM-234TR currently has a RRP of £79.99 / $79.99 and we've even seen it available at a lower price from some retailers. Build quality and design seem superior to many monopods on the market, making it easy to recommend as a serious alternative to carrying a full-sized tripod. For more details follow the link below to the Vanguard website…