In our latest Bluetooth Speaker review, we take a look at the August MB415. We've built a great list of audio accessories already here at droidhorizon.com and we'll be putting this particular product through it's paces to see how it stacks up against the rest. The usual criteria applies, we'll breakdown into the key points, provide some nice images and give our conclusion if the August MB415 is worth parting with your hard-earned cash.
Personally, I really dig the retro yet modern design. The large speaker grill that covers the front and knobs for volume & source selection make me remember my grandmother's kitchen radio, hers' didn't have DAB ( Digital Audio Broadcasting ) though. The carry handle and telescopic aerial seem old fashioned too, but, fits with the rest of the design.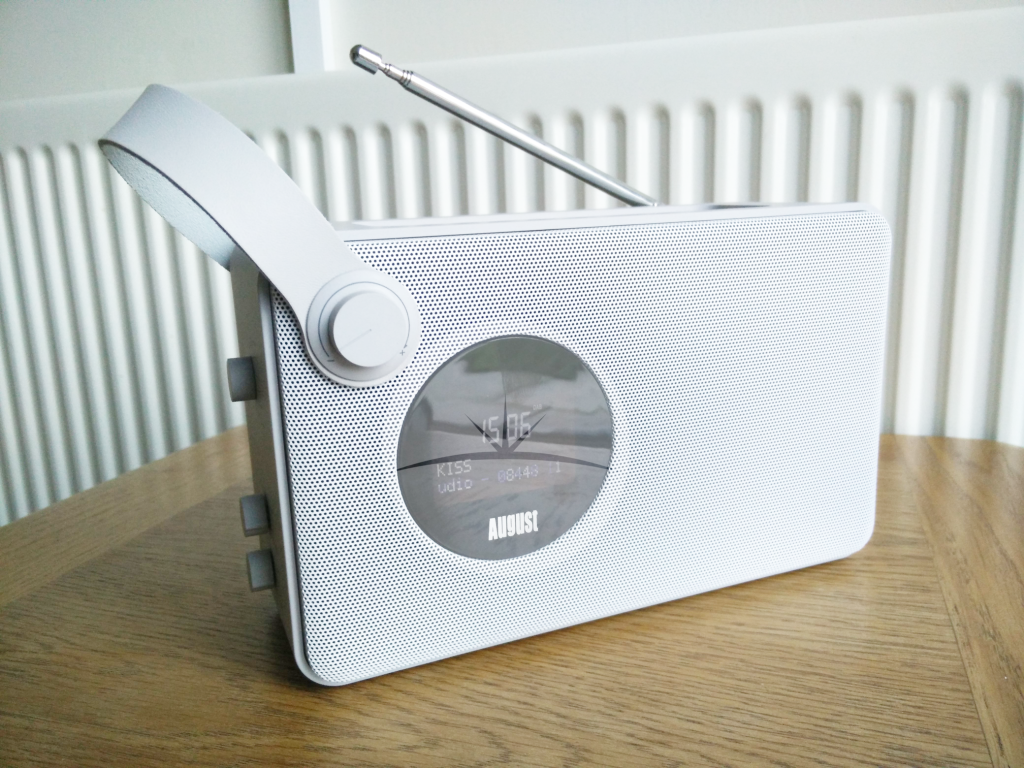 The August MB415 is a solid and well built speaker, if it took a tumble to the floor, it certainly wouldn't smash into a thousand pieces. Not really heavy either. The speaker isn't marketed for travelling or for customers on-the-go. Perfect for your bedside table or kitchen counter we'd say. The soft touch buttons on the top bring you back to the present day and the retro knobs don't give the impression they'd come off in your hand after a few months. I've been using the August MB415 for nearly a month now, at least 5 days a week in the evening. I've barely had to recharge the speaker and I've been really really impressed with it's battery life. The included documentation gives no mention of the battery capacity but if I had to give a number of hours of playback, you'll get nearly 10 hours.
The August MB415 gives a good audio experience if not let down by a tinny sounding bass. Depending on the source, the mids are rich with clear vocals let down a little again by the high end fading out. Played at 100 % volume there's lots of crackling but any volume around 95% sounds surprisingly well. Not exactly aimed at the audiophiles out there, August are targeting the average consumer browsing the internet who's looking for a new DAB radio with good audio.The company have certainly ticked those boxes.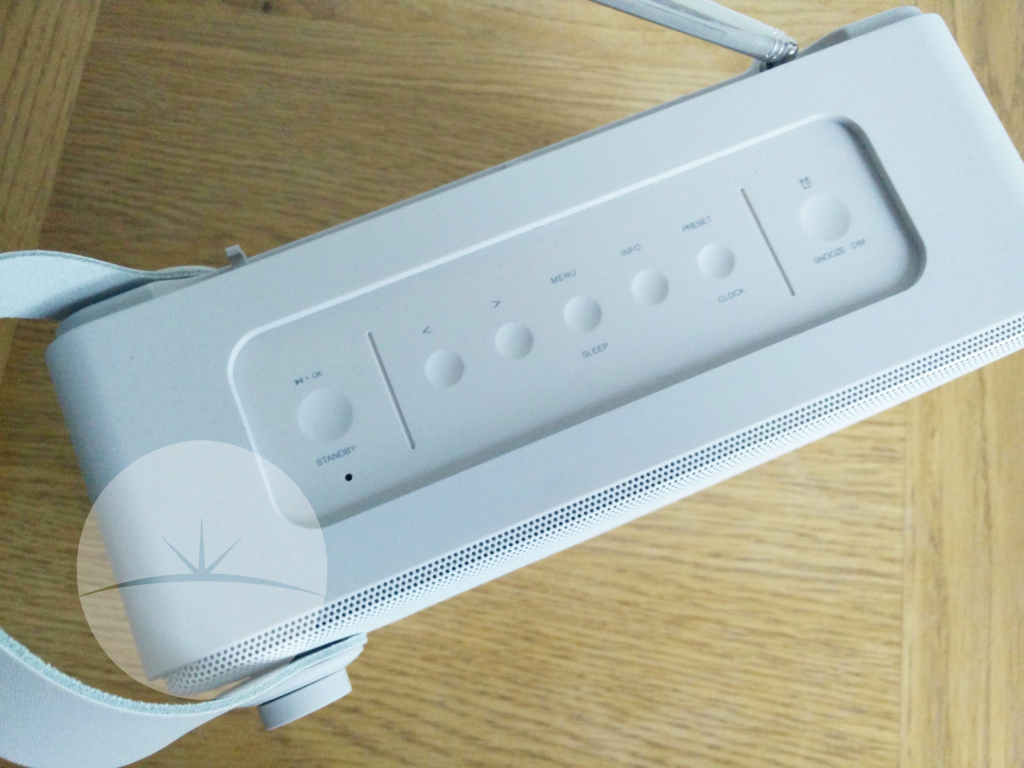 Specs for nerds
DAB/DAB+ Radio – Enjoy static free radio broadcasting from your favourite stations

NFC Bluetooth Speaker – Transmit your MP3 collection wirelessly from any Bluetooth enabled device

MP3 Player – Playback songs and audiobooks from SD cards

3.5mm Audio In – Connect to your laptop as a PC speaker or play from non Bluetooth MP3 players

Alarm Clock – Wake up to your favourite DAB or FM radio shows
If you're looking for a new alarm clock, the August MB415 has you covered, there's even an option to dim the display if it's too bright at night. We'd recommend running off mains power and not have to remember charging the speaker for this particular feature, we don't want anyone's boss emailing us because all our readers are suddenly late for work every other morning. This bad boy plays more types of media than you'll need! FM, DAB, AUX, Bluetooth, USB and full size SD Card. (It even played an old Run DMC Mixtape cassette I found in the loft. I may have got a little carried away there.) The joys of DAB, is you'll find most stations quickly, upon testing, I had to search for local FM stations but that's not an issue. In my average use, I listened to the DAB whilst cooking or doing the washing up and streamed my Spotify playlists in the evening over Bluetooth, range and playback were perfect. I tried to play some .flac audio files via the USB but sadly they didn't work. Again, targeted at the average consumer who doesn't know about lossless audio.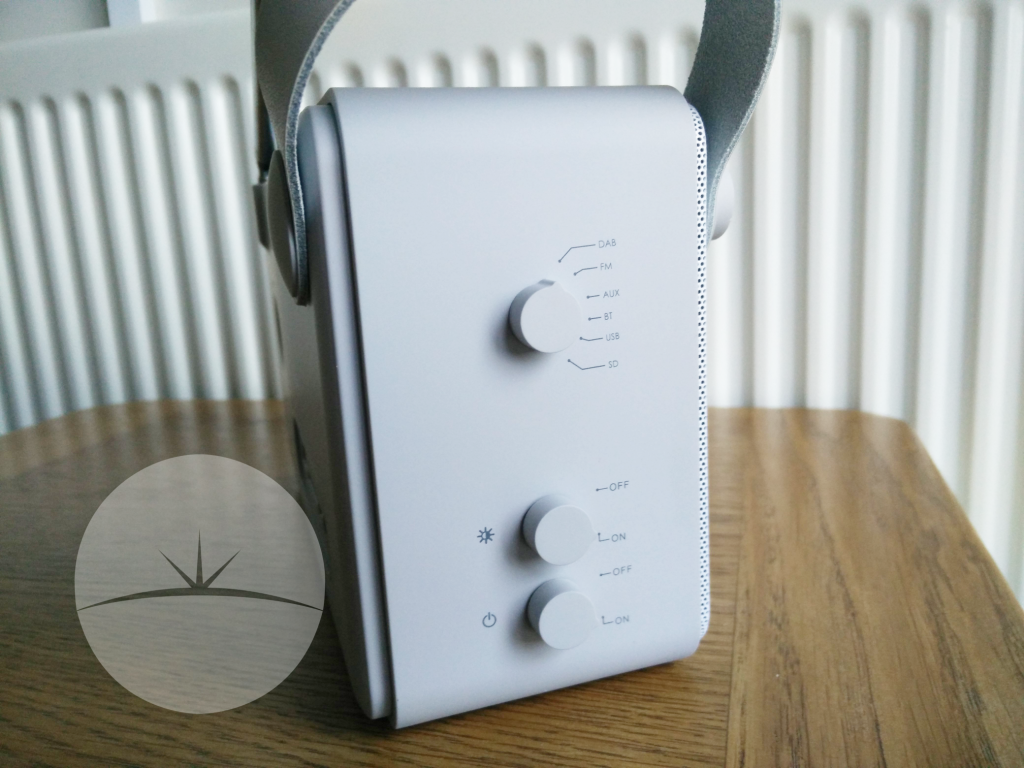 In conclusion, would I recommend the August MB415 to anyone looking for a good DAB radio? Most definitely! Would I say the August MB415 was reasonably priced for the types of media playback the speaker provides? You bet! Would the retro slash modern design be suitable to everyone's taste? I've know idea about that but friends and family have all commented on the handsome speaker that sits on the kitchen counter these days. We've provided links below via Amazon to purchase the August MB415, sorry we can't find any listings for our United States readers.