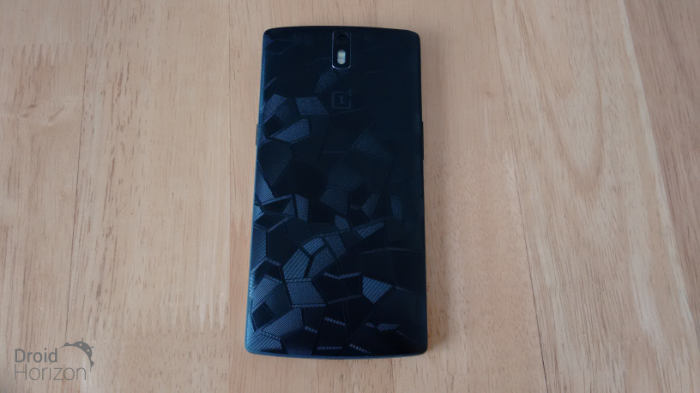 FireFlex Vinyl for the OnePlus One
"Skins" are becoming more popular now as customers want to make their device's stand out from the crowd. Although this style offers zero protection if the worst may happen, you do have something unique, different and a look that's your own. FireFlex Vinyls offer a range of products for a host of different devices with new stock being added all the time. Nexus 6 vinyls are launching real soon, so keep an eye out for them. In this review we're taking a look at the Shapes design for the OnePlus One.
First off, vinyl is a type of resin or plastic that's lightweight and durable. Vinyl often makes me nostalgic as I used to have a good collection of vinyl records in my younger days when I DJ'd a little… Moving on..  Being so light in this form factor and easy to use, it's the perfect choice to add bling or even something subtle in design which can be used for a while or until you get bored.
FireFlex's vinyls are precision cut, the camera module, One Plus logo and the tiny mic at the back are in perfect alignment. The skin smooths to the edges well but stops just at the curve of the turn to the side. No sides or front vinyls are with this product, just the back piece. The adhesive or glue is more lenient than I expected. You'll get a few chances at installing the skin perfectly, it took me only two tries to get it sweet with no yucky residue left behind.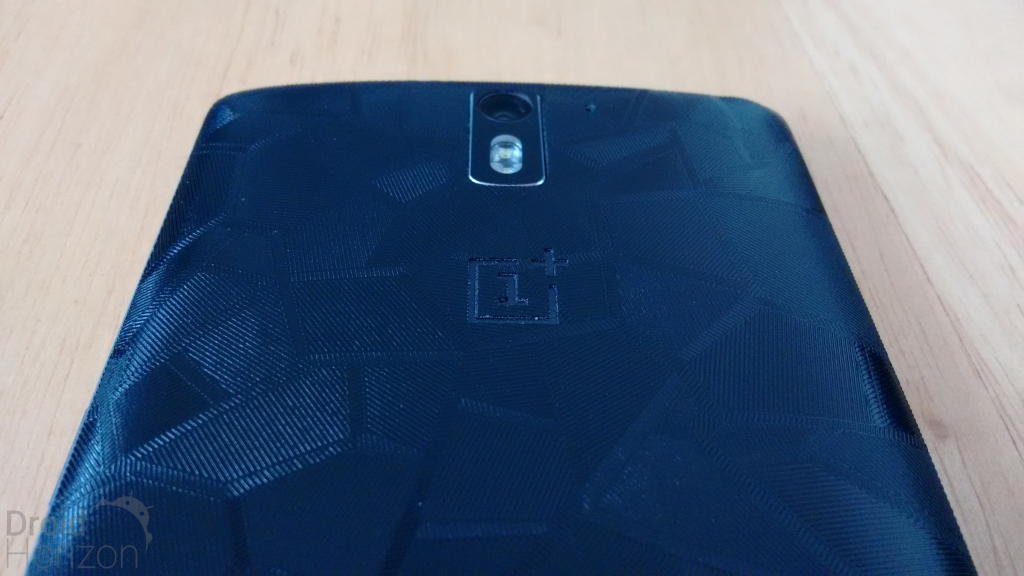 I was reluctant to even put vinyls on the back of my OnePlus One, I have the 64GB Sandstone finish which looks fantastic already but the Shapes design beats it for me. I love the way the light hits the skin at different angles. The triangle effect cut two ways adds a wow factor that certainly my friends on Google Plus seemed to like also.  (I know most people get drawn to wood finishes, but, for me, my phone is unique and a stamp of my preferred design) It's all about choices, we don't have to be the same.
The patterned design on the back feels fantastic to hold, I feel like there's a certain added grip. It's not a smooth or a slippy finish, you can feel the pattern when holding, you could call it an etched feel. A high polished finish might make your OnePlus One harder to hold, thankfully, that's not the case with this FireFlex Vinyl.
FireFlex Vinyls have a new buyer's promotion running:
Sign up now for a FireFlex account and recieve a 15% discount on your first purchase. They ship worldwide and offer a free shipping service to any customer in the  E.U. Any customers outside of the E.U are provided shipping through the Royal Mail at a cost of £3.50. FireFlex Vinyls have a page dedicated on how to apply with easy to follow instructions. Please see their how to apply page.