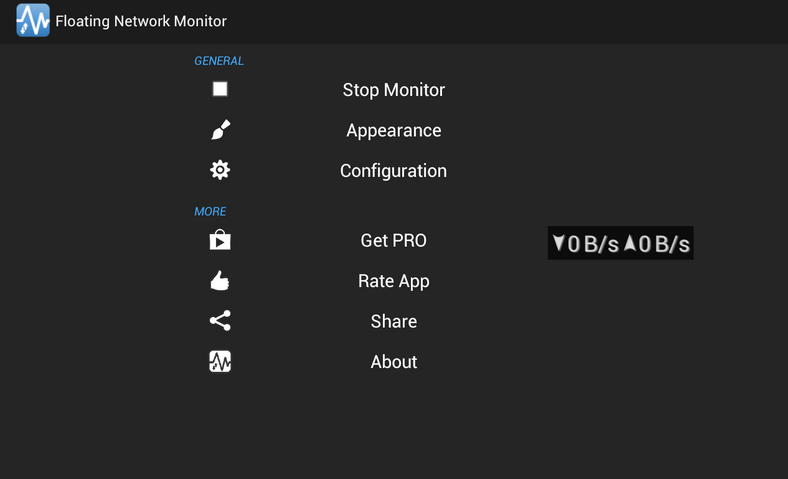 Want to know more about your internet speed? Floating Network Monitor gives you information about upload and download speed in real time on top of any other app!
As the description mentions, this app runs on top of your running applications and gives you a clear reading of what data is being uploaded or downloaded. I'm aware there are still millions of users tied to expensive data plans that are capped, so Floating Network Monitor may be useful for our readers who happen to be in that situation.
A simple but a very useful floating app that can be customised for your liking so it isn't too intrusive. You can change where you want it positioned, colours, fonts, format, touch through (able to interact with behind activities) etc etc.
Floating Network Monitor won't win any awards for innovation or design but I'd be happy to recommend using the app if you're worried about your data allowance or speeds over 4G, 3G & WIFI. A pro version is available in-app to remove the adverts and unlock even more features, for £0.79 but I'll link to the free version so you can download and try for yourself first.