The 360° from Future Sound Lab offers advanced sound quality in a slick around-ear design with One Button Control (OBC) for complete ease of use.  Imagine full control of your music and calls from just one button without needing to take your smartphone out of your pocket. Add to that the around ear design of the 360 manufactured to block out external noise by up to 90% enabling you to listen to music or take a call without distraction. And all of this without wires!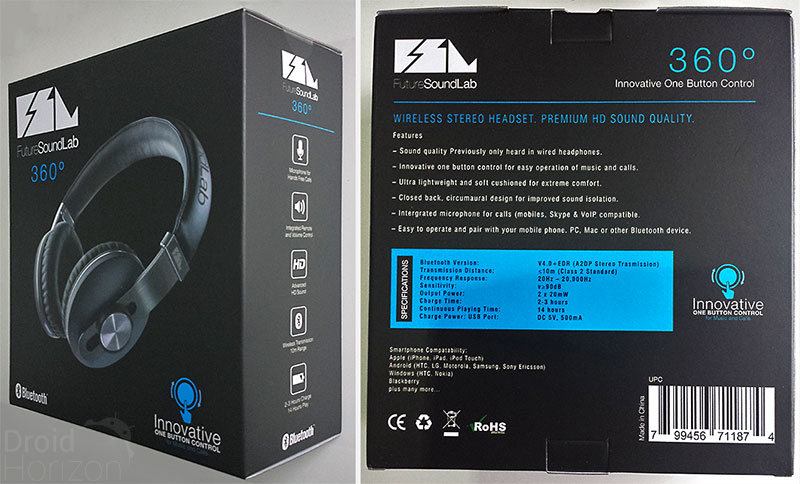 Build Quality & Design
The 360°s are made from a combination of metal, plastic and synthetic leather and are sturdy and very well made.  With a similar look to the Sennheiser Momentum series, the over-the-ear headphone cups are rounded and attached to the metal band by a wheel allowing them to be adjusted to your head size.
Although the wheel on the left-hand side has no other function, on the right the wheel is the One Button Control (OBC).  It can be pressed in or twisted left and right to control various different functions.  It also incorporate a cool Tron-like LED ring indicator which flashes white or red to let you know what's going on.
The only port to be found on the device is a standard micro USB port hidden at the bottom of the right headphone cup.  This is convenient when travelling because you can use the same charger as your phone.  As there is no audio jack on the 360°s, they must be used wirelessly via Bluetooth.  This is not a problem for our Android devices but will be an issue if you also want to use any non-Bluetooth devices.  There is also a microphone located beside the micro USB enabling you to make phone calls using these headphones.
A bonus (especially for headphones in this price range) is that FSL have included a handy zip-up case.  It is well made and very robust, with a pocket inside for the charging cable.  The 360°s don't fold up so the case is a little on the large side, but it does offer great protection.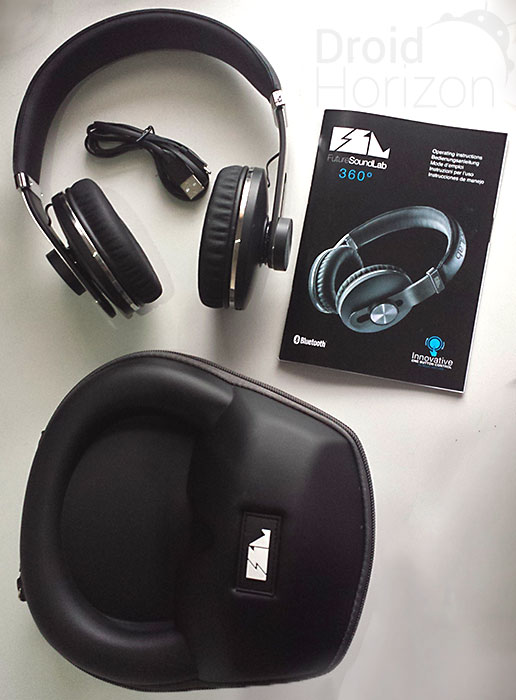 Performance
Considering these would be considered a mid-range pair of headphones the audio was very rich and clear, with excellent performance across a wide range of music.  Vocals are crystal clear and I found myself catching lyrics that I'd missed on other headphones.  Strong bass rounds out the sound signature although it can get a little distorted at excessive volumes.  FSL must have named these headphones based on the stereo separation which is first class, giving the impression that you're immersed in the audio.  For audio performance (especially considering they are wireless) in my opinion the 360°s punch well above their weight.
Wireless range was also good working up to 10m away without obstructions.  I could leave down my smartphone and walk around the house with music continuing to play.  As with many Bluetooth devices there can be a very occasional drop-out due to interference while walking.
Incoming call quality was very clear but (like many Bluetooth headsets with the microphone located at the ear) outgoing was a little quiet.  They are fine for carrying on a conversation in a quiet environment, but any background noise would make this a struggle.
The battery will charge from flat in around 3 hours which is quick considering that they are then good for up to 14 to 16 hours of use.  There is no indication of the current charge level, but the OBC flashes red and you hear 3 beeps when the battery is low.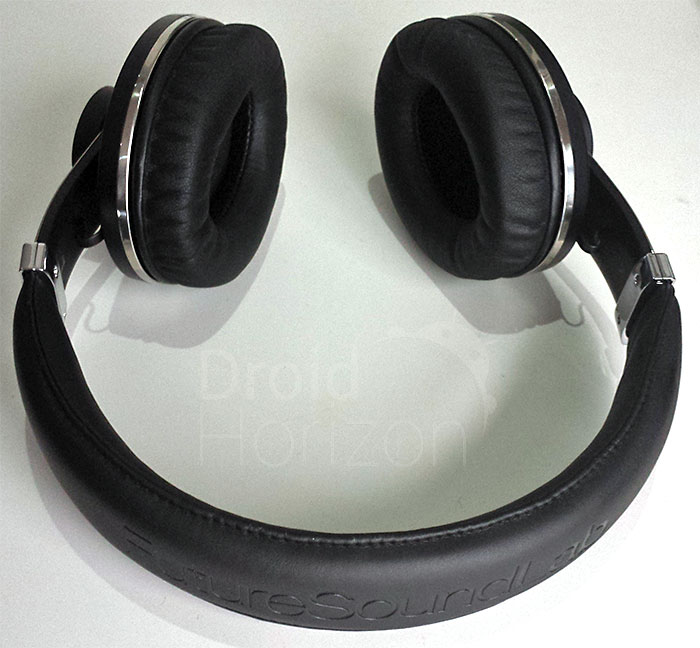 In Use
The pairing process was very simple.  Just press in the OBC while not paired and the 360° enters pairing mode after which connection was just a quick search from both my phone and tablet away.
In use the OBC is a revelation.  Give it a quick tap to pause/resume your media or hold it in to turn the headphones on or off.  Twist it left or right for a couple of seconds to adjust the volume, or give it a quick twist to go to the previous or next track.  No fumbling around to find the correct button as it's right there on your ear.  The pause feature was especially useful when someone starts talking to you – just give your ear a tap.
At 6′ tall I'd probably be somewhere in the upper range of human sizes, but I wouldn't say I have freakishly large ears.  However to get the rounded headphone cups completely over my ears I had to tuck my earlobes into them.  This isn't as uncomfortable as it sounds and in fact I'd say overall the 360°s are comfortable headphones, but they can pinch the ears a little after a few hours.
Sound isolation was great but not perfect, muffling external sounds even without any audio playing.  With music playing at a decent volume it's difficult to hear anything that's going on around you.
The 360°s stayed securely on my head (and even the small heads of my kids) without any tendency to slip or fall off.  However some metallic rattling sounds can be heard when your head is in contact with something else – for instance a hood or a pillow.  The OBC LED light ring flashes occasionally while the headphones are active, which does look cool but in the dark can be a little distracting when you see your surroundings light up just right of your field of vision.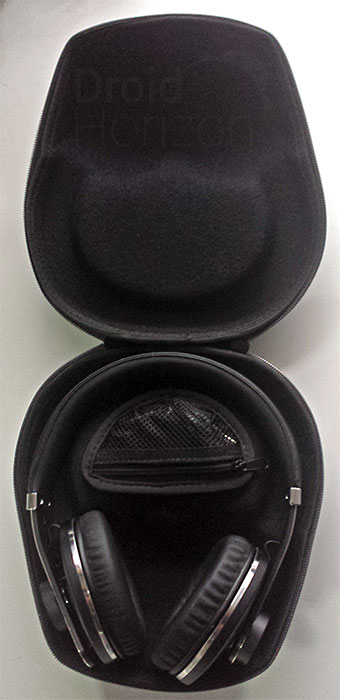 Price
In the UK you can currently pick up the 360°s from iheadphones at £59.99 or Amazon at £49.99.  They can also be found for $69.99 from Amazon in the States.  There's no doubt that this is a brilliant price for headphones with this quality and performance.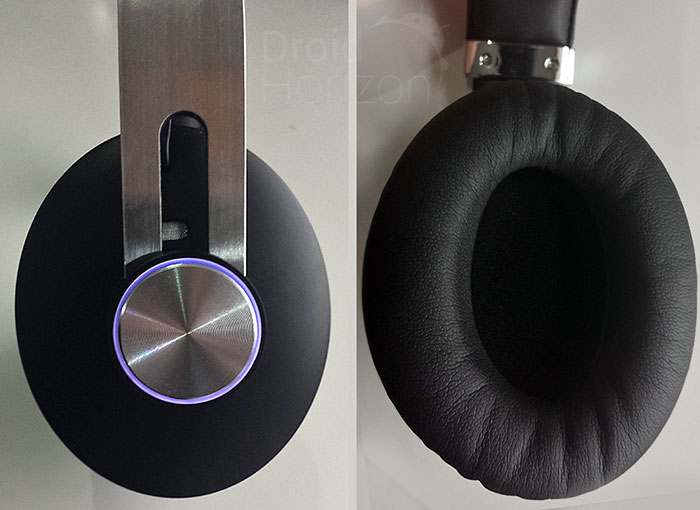 Overall
If you're the type of person who likes to block out the outside world and be immersed in your music, then the FSL 360°s are a fantastic choice.  True audiophiles may demand headphones costing hundreds, but the rest of us will be more than delighted by the bang-per-buck you get from these babies.  My only slight hesitation from giving them my full recommendation is the headphone cup size which may be a little cramped for some ears.  However when you consider the three year warranty, the convenience of the One Button Control and the case that will protect them when travelling, then if you're in the market for headphones in this price range then you really must check the 360°s out.
For full details click the link below to be taken to the FutureSoundLab site…