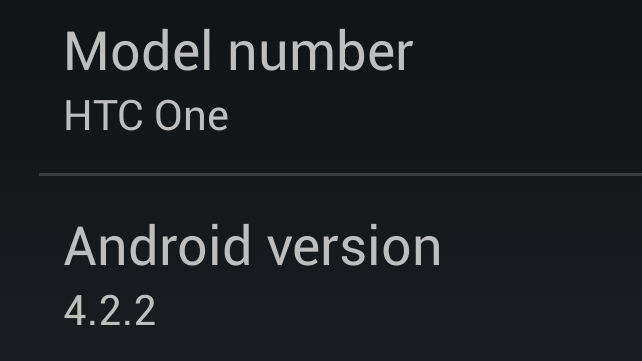 Google Edition Rom for the HTC One – First Impressions
For the average HTC One owner, theres not a lot of stock Android roms around. Sure theres the CM Nightlies and some unofficial ASOP releases, but thats not what we crave. So you can all imagine my absolute delight to discover that just one day after the GE editions of the One and S4 were released there were two GE roms in the XDA forums. I went for the Vanilla version, this being the closest to the original rom as possible. The rom installed with no issues, there was one slight issue over the stock keyboard where it wouldn't load, but this is easily resolved.
For a rom made a day after release, I have had no real issues whatsoever. The current on-going problem is the lack of  the "Data Usage" option in the settings menu. This means that pressing on the data option in the EQS causes the settings to FC. The current fix, just don't click on it. Theres no heat issues, which I was getting with CM.
The camera seems to be designed for the One, so it shows as up as 4 Ultra pixels. You also get all the Android 4.2.2 goodies, the holo inspired clock app for alarms etc, the gallery app. You do lose the Sense goodies, this may be great or bad news depending who you are. I actually liked the sense camera and gallery app.
Theres not really much else to say, this is a fully working stable rom. Theres no bells and whistles, no AROMA, no mods, well for the time being anyway. For me this is more of a test to see if I'll miss sense or not, I found Sense 5 to be a massive leap in the right direction. It has been a while since I have had a fully stock android experience.
You can grab the rom below: