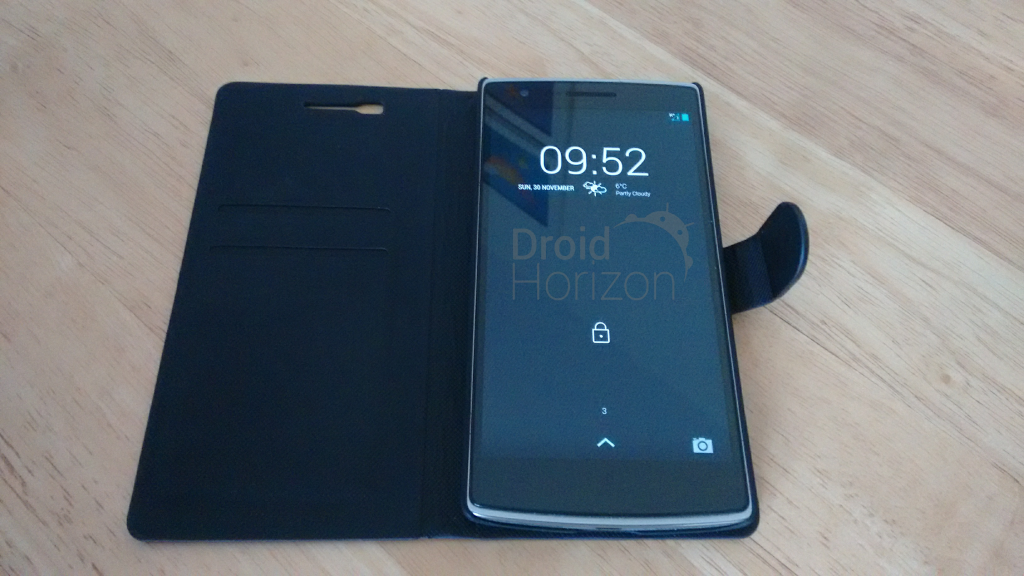 GreatShield OnePlus One Wallet – Review
We're taking a look at another wallet case this evening. This time from a company called GreatShield and for the Oneplus One. I'm a fan of this particular style of protection having reviewed numerous accessories like the GreatSheild for lots of different devices on DroidHorizon these last few years.  You can usually pick up various types, styles, materials at loads of different price points. This particular wallet case is bottom of the market at price and build quality. From now I'll be referring to it as the not GreatShield because, honestly, it isn't. Sadly, you get what you paid for and that's a cheap piece of plastic that's poorly made.
Retailing on Amazon for £6.99 plus shipping. (I could be wrong but it was a few pounds more when I ordered.) You'll know from the price tag alone you'll not be getting the finest Italian leather, what you will get is a type of  polyurethane wallet with a rubberized polycarbonate inside that the OnePlus One snaps into. I haven't got anything good to say about the materials, they feel cheap because they are. (If you some how get lots of body fluids on your device, at least it will wipe off easily.) Moving on…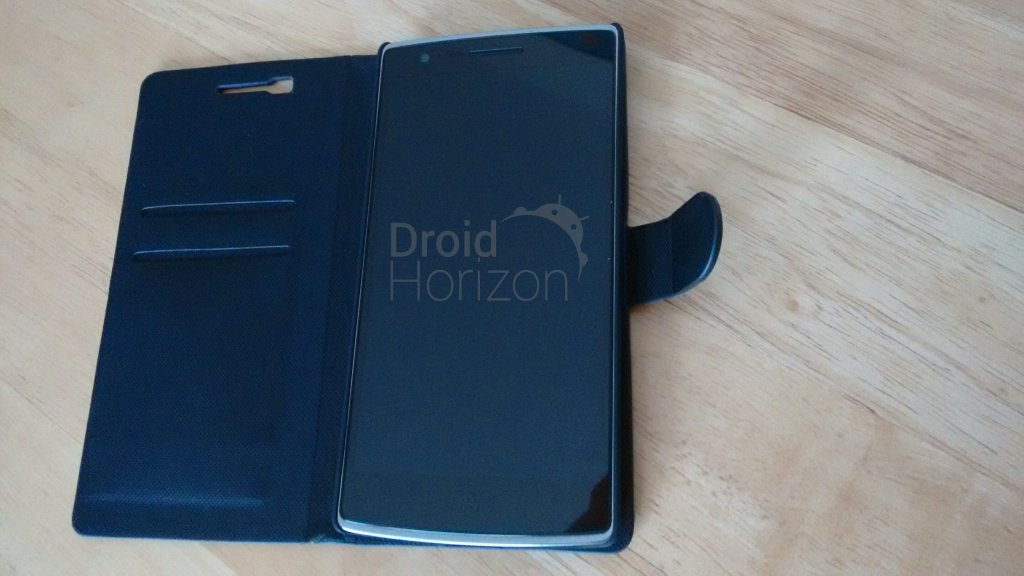 If you can see from the photo above, the internal "holder" part of the wallet isn't glued straight to the outer part. You can see the edge running off from top down on the right side. That's just nasty! There's zero precision cut outs for the speaker up top, nor, round the back for the camera. Under closer inspection one would assume a rusty bread knife was used. Because of the wonky sticking-on skills by the makers, you can't see your notification light either.
The only good thing about this wallet is, if you did happen to drop your device whilst the wallet is closed, you'll be fine. 
No smart on/off here with this particular not  GreatShield wallet either but it does fold nicely in landscape to watch videos. The snap close flap will poke you in the eye when you do make a phone call, we'd advise potential customers to purchase safety goggles. If you happen to wear glasses or even Google Glass you should be fine. You can carry two credit cards as well, if that's your thing.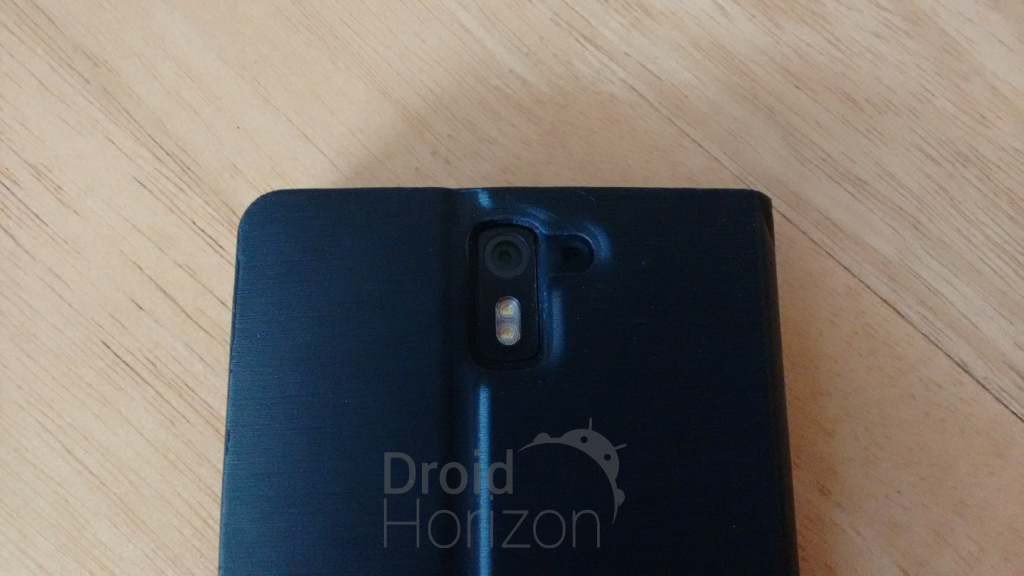 In conclusion… This really isn't a great case, it's poorly made, lacks even the basic on/off feature that should be available on all wallets like this. I forgot to mention that if you try to capture a quick photo of something, you take a picture of the corner of the wallet. Yeah, that's real classy. Thanks not GreatSheild.
We have provided links to purchase below, maybe we got a bad one? Other colours are available in the US and UK. Strangely, others do offer the smart on/off feature, why the entire range don't, is beyond us.