Indiegogo: Cove An elegant home recharging center
Griffin are a well established company, who we have reviewed in the past. They are going to be bringing a new product into the world, and I absolutely love the look of it. The Cove allows you to charge multiple devices, but enclosed in a beautifully wood-effect box. This means all the cables and clutter are hidden.
Cove's origins as a research project at Griffin align perfectly with the direct consumer engagement of a crowdfunded campaign. In order to gain insight into how people live with their technology, Griffin's research team conducted extensive in-home visits, interviews, and online surveys. The results showed that people are not only looking to eliminate messy cables and chargers, but desire a charging and storage solution that matches their home decor. With this knowledge, Griffin's design team bucked the common design language of many tech accessories and gave Cove softened lines, curved edges, and finishes inspired by fine interior design that complement any decor.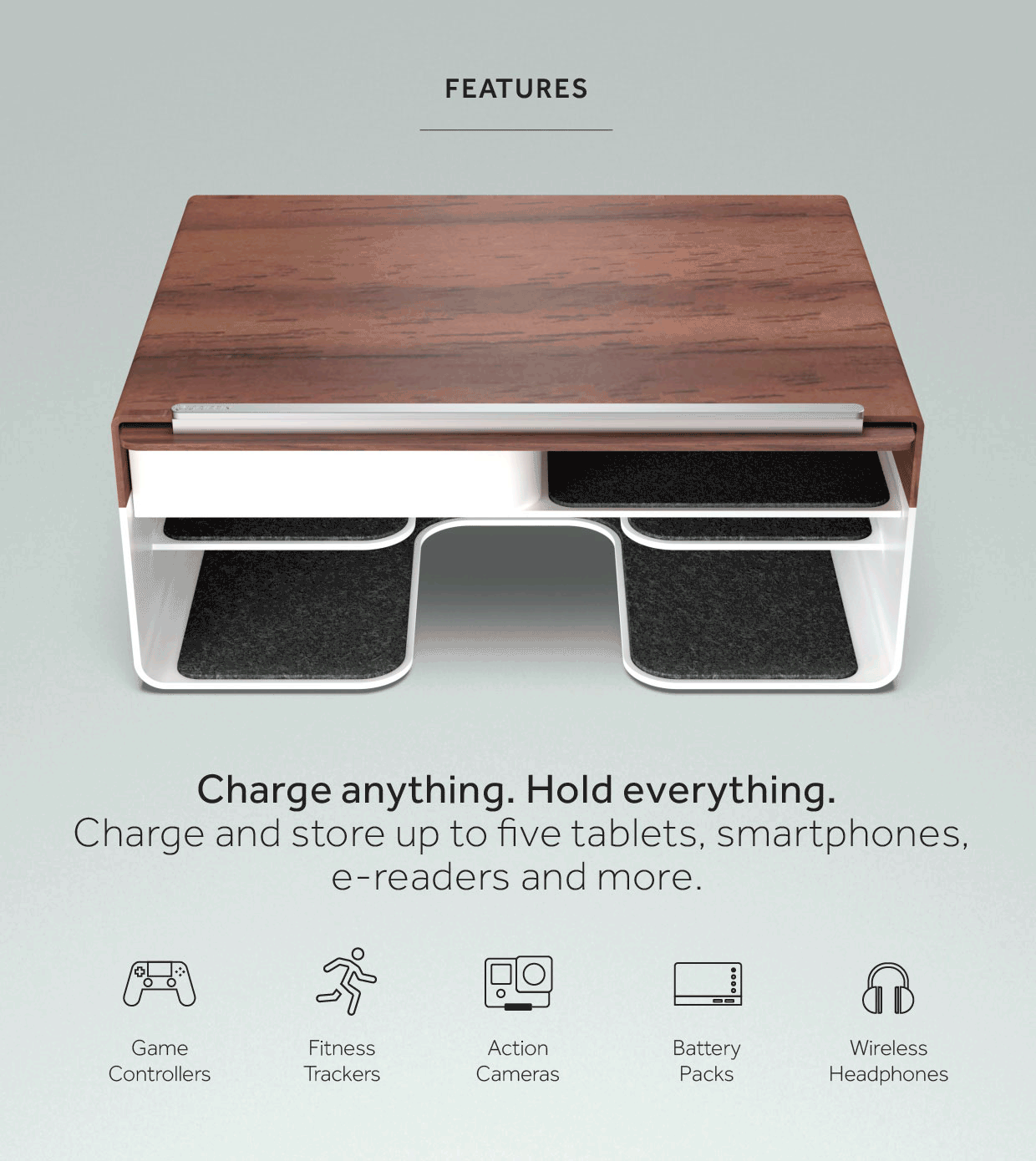 Meet Cove, a thoughtfully-designed station to charge & store every tablet and smartphone in the house.
Cove houses five 12 watt USB ports capable of charging up to 5 tablets simultaneously while tucking away cables and eliminating visible clutter. Inside, a built-in power supply uses Griffin's trademarked ChargeSensor technology to make sure each device receives its own proper amount and rate of charge. Three easy-access, non-slip, soft lined shelves organise devices while charging, without scratching their screens or outer shells. Cove's low-profile sliding door closes to conceal devices and cords, and can be tilted out to serve as a hands-free tablet stand for reading, following recipes, watching videos, typing, and more.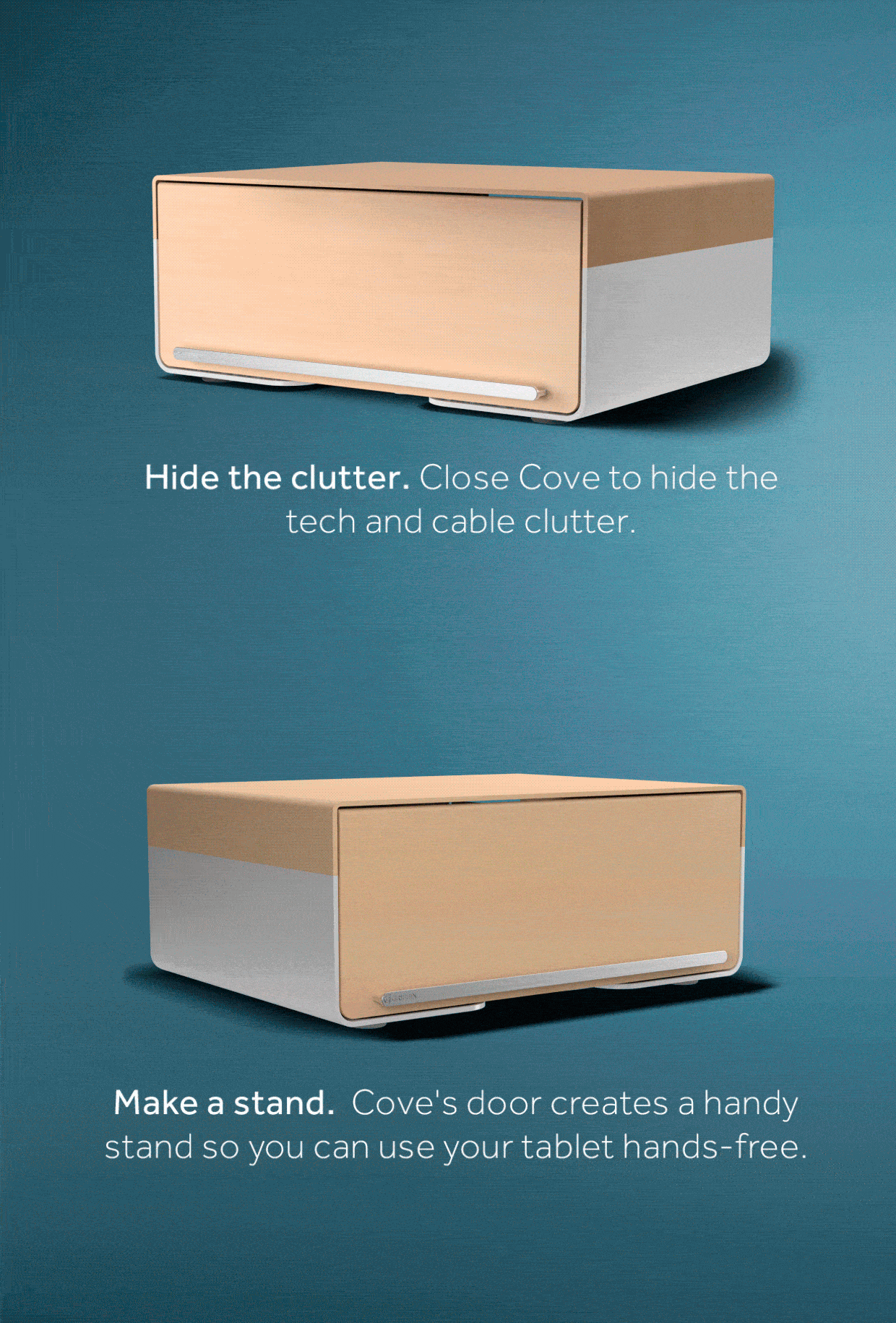 Cove cooks. Clean, sleek lines are perfect for the kitchen.
Griffin Cove Tech Specs:
• Power Input: 110 – 240 volts AC
• Power Output: 5 USB ports deliver up to 12 watts each to attached devices (60 watts total combined output)
• UL-certified internal power supply
• Dimensions: 16.8" wide X 12.8" deep X 7" tall
• 6' (1.8 meter) main power cord included
• UK, EU plug adapters included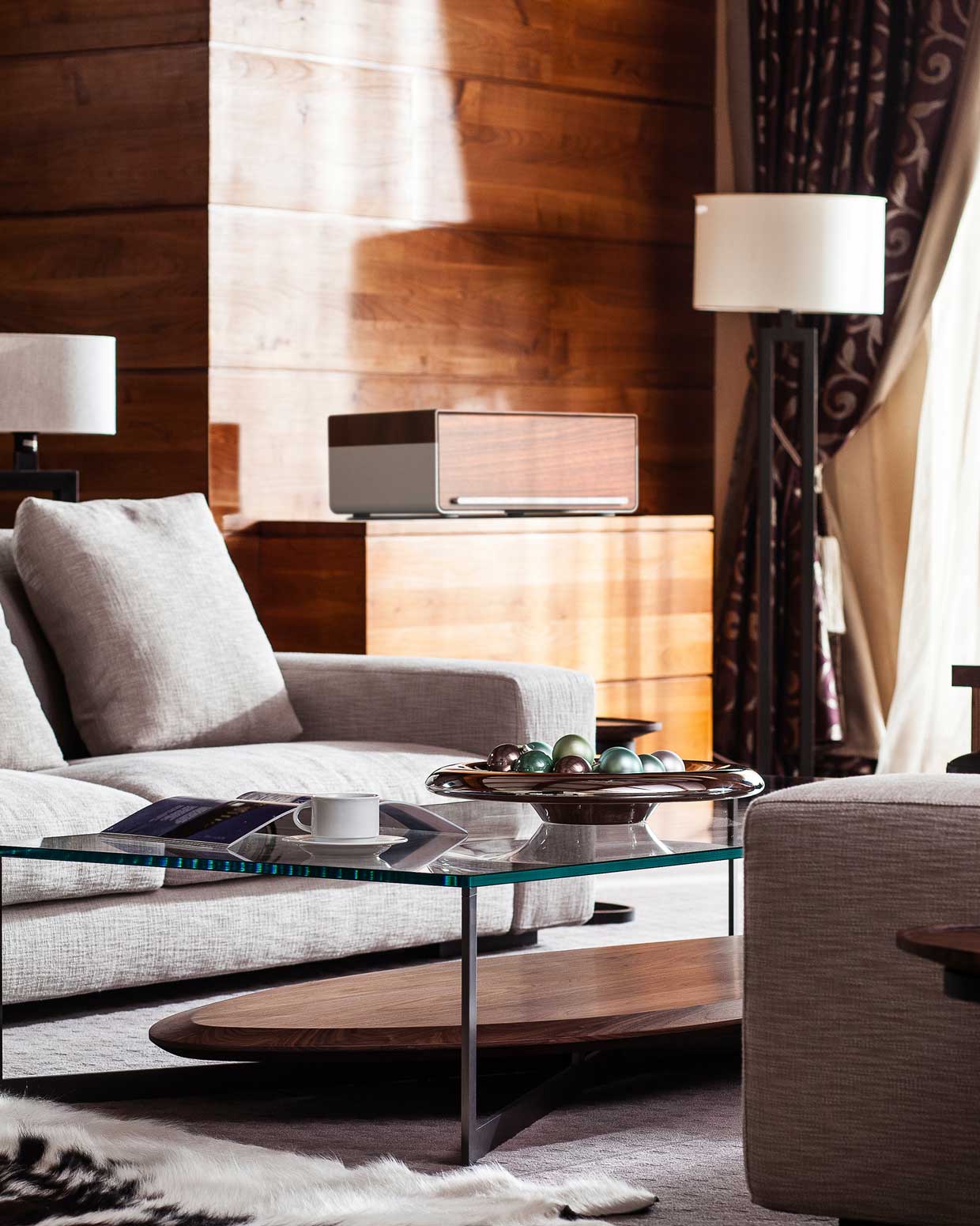 Griffin's Cove campaign on Indiegogo runs from April 15th to May 12th, 2015 and is slated to ship in late 2015. Early adopters who contribute within the first 24 hours will receive a special discount of $50 off the $200 price. Visit Griffin's Cove campaign at:
http://igg.me/at/griffin-cove.