Intempo Tailgate Speaker Review
It's almost summer! Time for BBQ's, late night drinking outdoors and drinking before 11am. You're gonna want some tunes with that, and Intempo have come up with a novel idea for outdoor listening. The Tailgate speaker from Intempo is a portable speaker, and I mean portable, with its wheels and extendable handle you can pull it along to wherever it's needed. Along with its own rechargeable battery make it perfect for garden parties and picnics. This speaker system even includes an input/AUX for a microphone (which is included), instruments and other audio sources.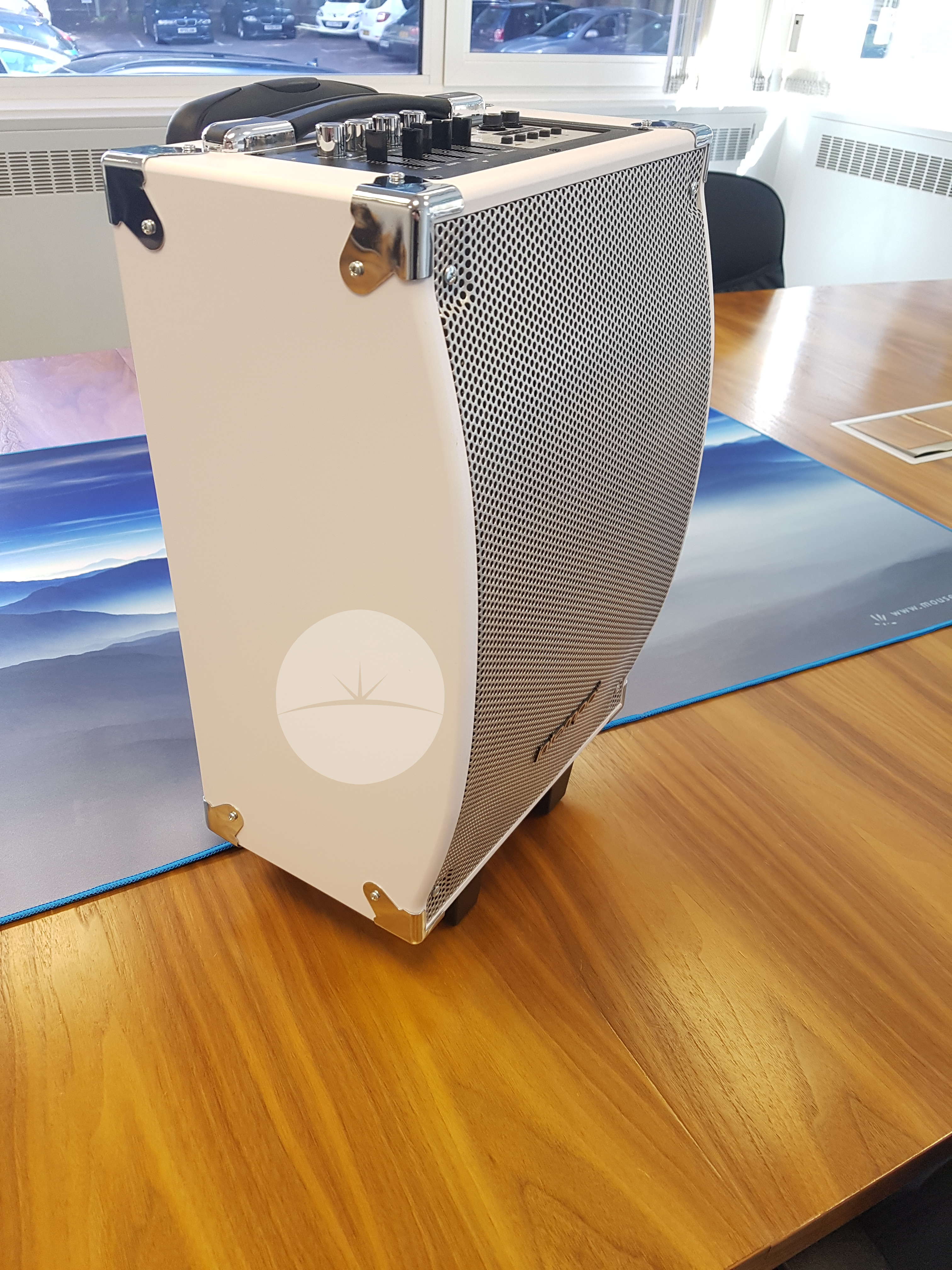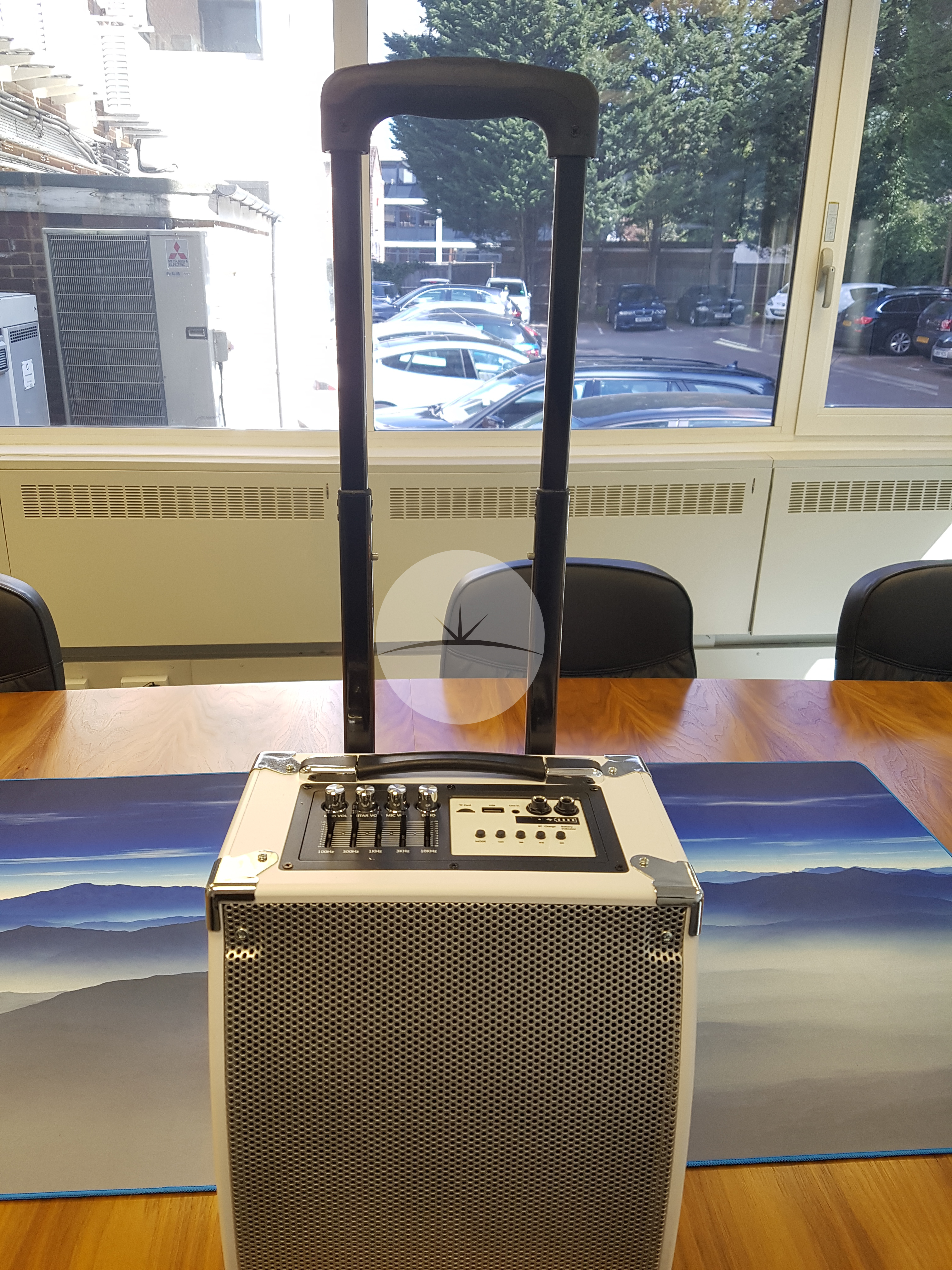 The Intempo Tailgate speaker comes in white and also black. It measures 28 x 22 x 47cm and is incredibly light, that's even with the wheels and handle. The Intempo Tailgate features a curved out front speaker, which is covered in a metal mesh. This mesh is to protect the speaker.
On the top of the speaker are all the controls and inputs. These allow you to control the separate volumes, including an echo control if you want to add some effects. Under these are 5-band EQ settings. There are also slots for a TF card/ SD card and USB connection. There's a 3.5mm line in port and then inputs for guitar and microphone jacks. There are also indicators for Bluetooth, recharging and battery level. Finally, there is a row of five buttons – Mode, Loop, Rewind, Play/Pause and Fast-forward which can be used to control your connected sound source.
Around the back of the Tailgate Speaker is the DC power input, the power switch and connections for connecting to another set of speakers.
The guitar input is a nice touch, and allowed me to play a track on my phone and strum along, but Marshall and Fender have nothing to worry about. The sound was good and clear, and especially when I hit the bass up a bit.
The speaker comes with a built in rechargeable battery, I found it lasted for 4 hours after I had fully charged it. This speaker is definitely designed for casual use, It's light, portable and battery powered. I found it worked best when outside having a BBQ and playing some music through it.
I am not one for messing with the EQ settings, but I did enjoy playing different styles of music and trying to find the right EQ setting. The card reader worked really well, I just put some mp3's on it and then pressed play, the songs played through with no issues. I did think it may be a bit too big to be an MP3 player though!
The Intempo Tailgate comes in at £69.99. It's a great, versatile speaker. I found myself using it more and more, and especially with those hot summer nights coming up. The fact it's so light and is on wheels, mean it can be moved and carried with ease, and put anywhere.
This is really fun bit of kit, though I do think there should be a warning. As beer and the mic attachment make for a rather embarrassing evening.
amazon.co.uk/Intempo-EE1094WHT-Tailgate-Speaker-Smartphones/dp/B0100A1KSK
We have also been given a 50% off code to use on their store intempo.co.uk – DROID50