It's been a while since I reviewed a battery bar and even then it was a slim personal unit I looked at. This time I have a more standard type device from Lumsing.
DESIGN
Removing the Lumsing from the box it's clear to see that it wont win any awards for design. It's not that it's particularly ugly or awkward to use, but it looks the same as a what seems like a million other portable chargers on the market. The elongated unit is plain and pure with only the connection holes on one end, a charge button on the side and four indicator LED's on the top face. This same face has the minimal branding and the technical info is printed on the read end. The unit is available in either black or white. At 540 grams, and being 15.8 x 7.9 x 2 cm in size it's not pocket friendly, but is ideal for carrying in a bag.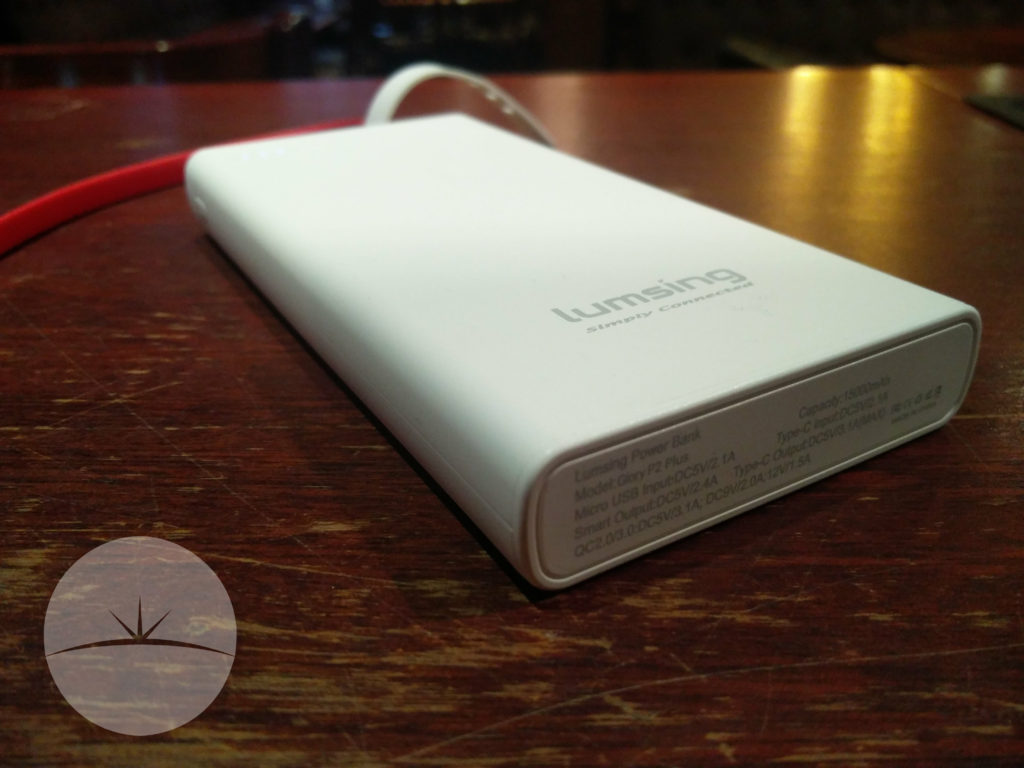 CONNECTIVITY
While the Glory P2 Plus might not look exceptional in any way, it at least fairs better in connectivity. Your devices can be charged with either a standard/smart port @ 5V2.4A, a QC2.0/QC3.0 port @ 5V3.1A 9V2A 12V1.5A or a USB C port @ 5V3.1A(max). A very handy combination of options. For input, the Lumsing will accept either USB C or a standard USB micro, both of which are shipped with the unit.
POWER AND CHARGING
Sporting a large 15000mah capacity you should not be left on empty even charging multiple devices. When renewing the charge it will charge via a 5V2.1A connection so will take a little time until it fully replenishes. That said, if you have the means you can parallel charge with the USB C and USB micro to half the recharge time, a nifty little feature.
The Lumsing Glory P2 Plus has an RRP of £31.99, but is currently available on Amazon for £24.99.
Overall I'm happy enough with the battery bank, it's not exceptional but it is up to date and read for modern devices.