Mionix Naos 8200 Ergonomic Gaming Mouse Review
I haven't heard of Mionix before, and was blown away by their range of gaming peripherals. So thought I would check out their top range gaming mouse, the Naos 8200. Coming in at €90, which is almost at the top end of gaming mice.
The first and overall best thing about the Naos 8200 is how it feels in the hand. I never thought I would find a better feeling mouse than the Logitech MX Master, but the Naos 8200 is a big mouse and the design is very ergonomic, it is a lot lower in height then some mice, making it incredibly comfortable. People like me, with big hands, will really like the width of the mouse, it even offers a space to rest my thumb and ring finger, which isn't something I see a lot of. Though there is no difference in texture, which I was a little disappointed with.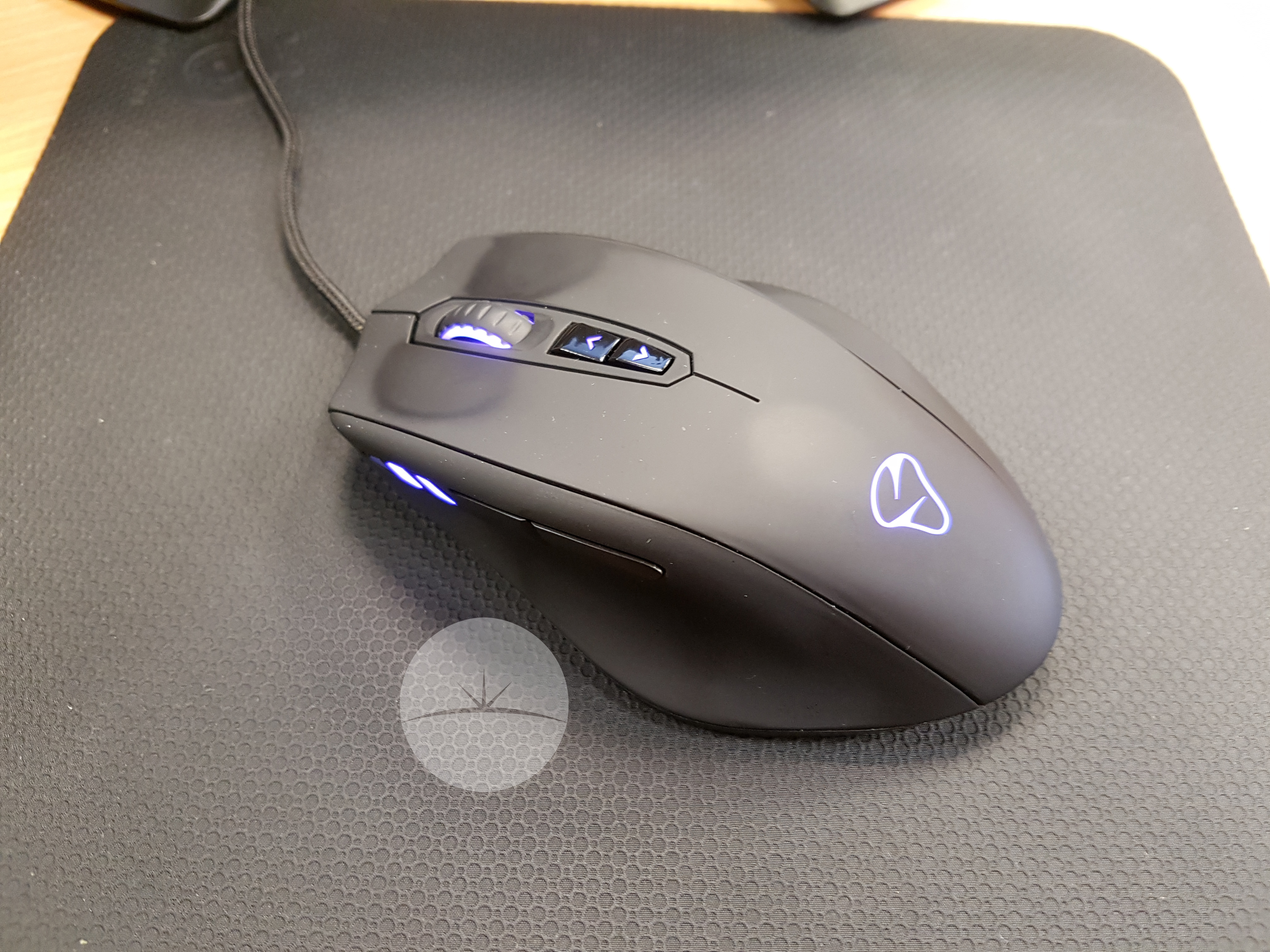 The button placement is incredibly comfortable. The Naos 8200 has an impressive 7 buttons which are all programmable: a right and left button, a scroll wheel which is clickable, two DPI adjustment buttons and two buttons by your thumb. I found each button had a good solid click to them, so very satisfying clicking experience. The scroll wheel has a grippy material surrounding it, making scrolling a lot easier.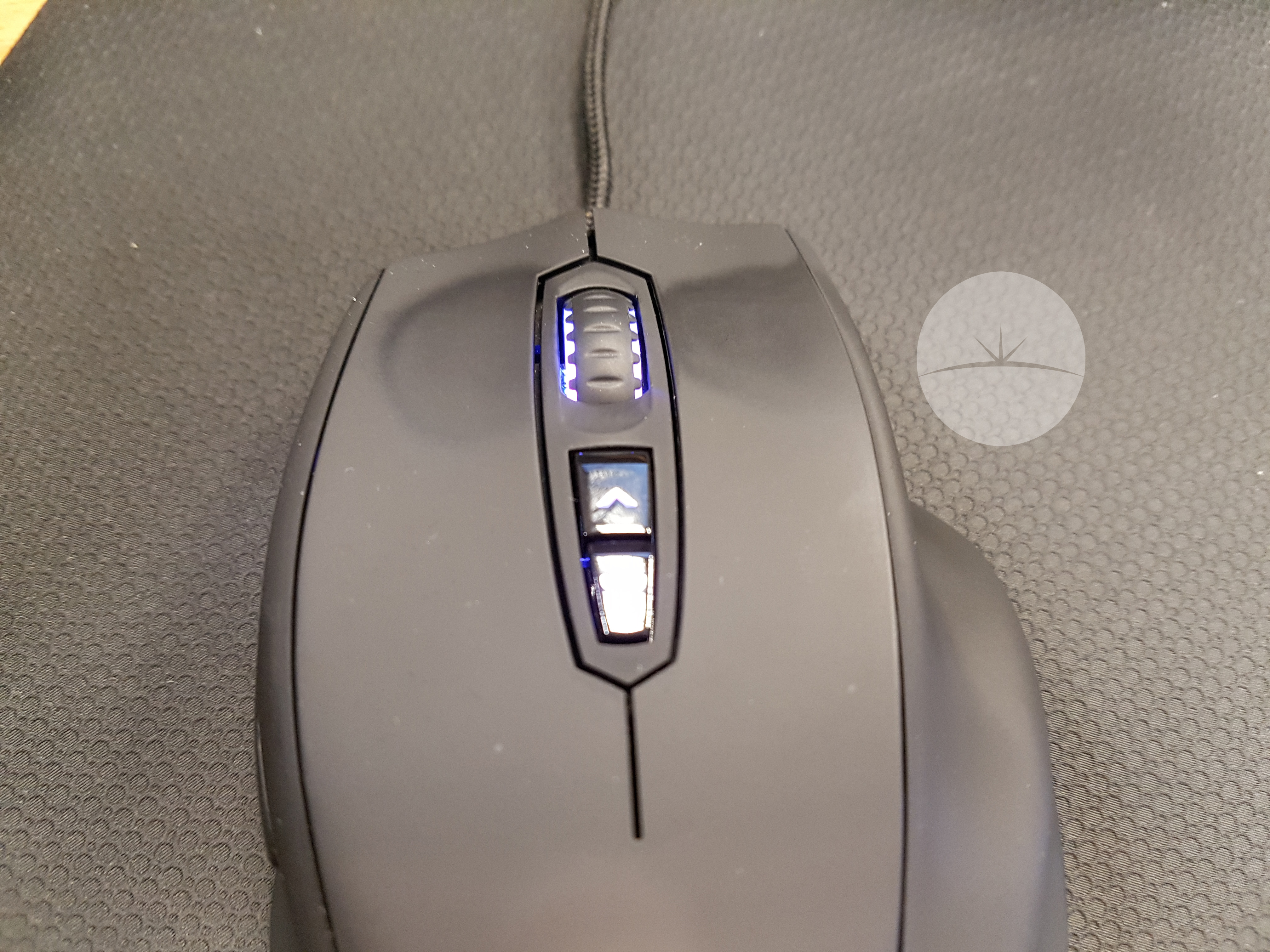 The one and biggest place I was disappointed with, was the software. There are some features which are done really well, the overall interface looks good, and I found it easy to set up different profiles for the Naos 8200. There is an option for programming each of the buttons, also an option to set the 3 different DPI levels. There was also a surface analyzer, which provides a number based on the touchpad/surface I was using, though to what end I have no idea. There is no way to proceed based on that number.
I will admit the software did crash a couple of times, including when updating the firmware. I am not a heavy gamer, so there are some features which I personally wouldn't need, but there is no ability to link profiles to certain games.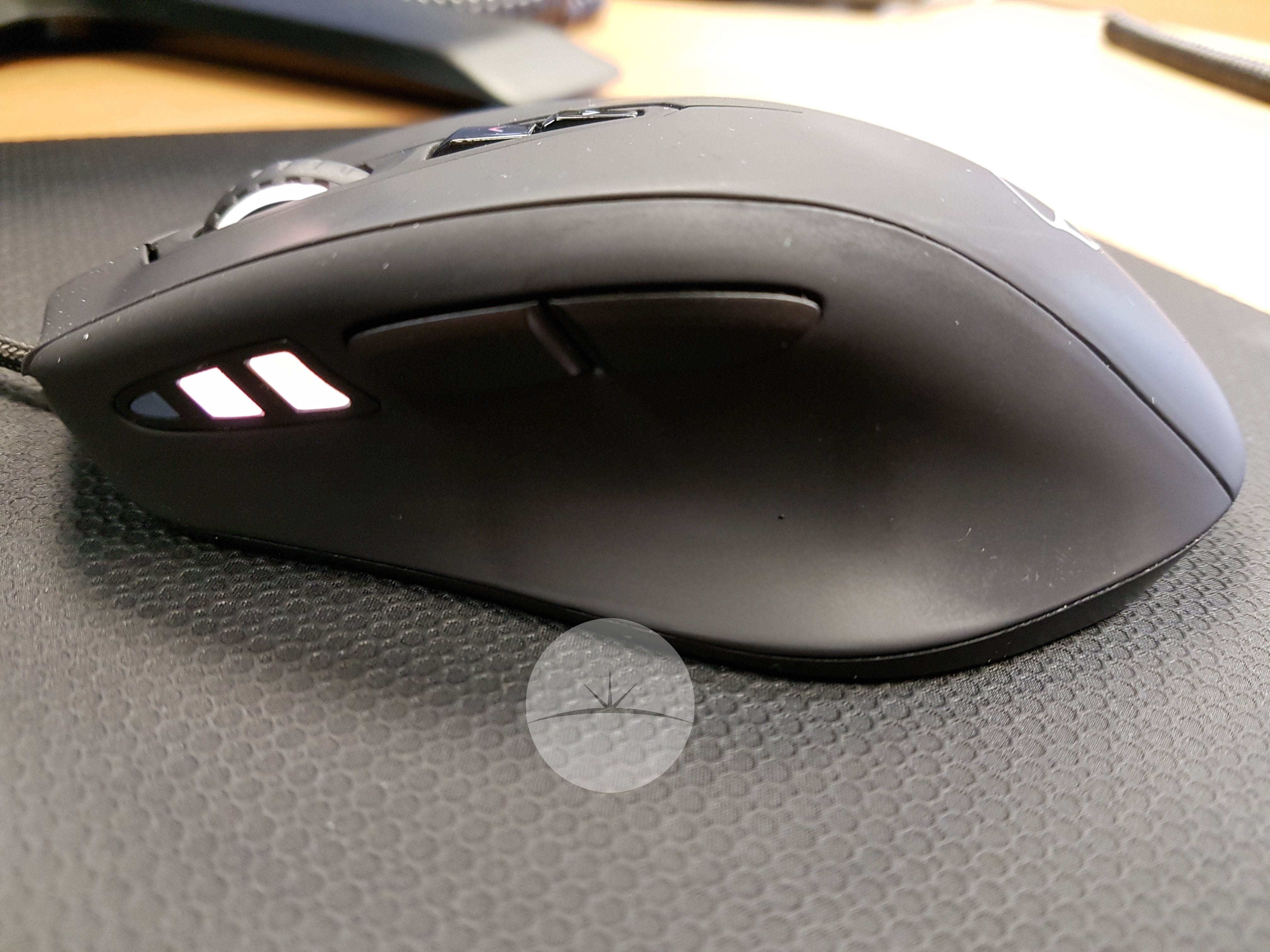 I love the light display on this mouse. The Naos 8200 features five points of colour changing light: the logo at the back, the DPI buttons, scroll wheel and DPI indicator. Using the software I can pick different lights for different locations, have them breathing, various different levels of colour, it's fun just playing around with the combinations.
The Naos 8200's performance is one of the best I have reviewed in a while. I found it worked well across a wide range of games. Especially 1st person shooters, and games like Batman Arkham Asylum, the Naos 8200 was incredible.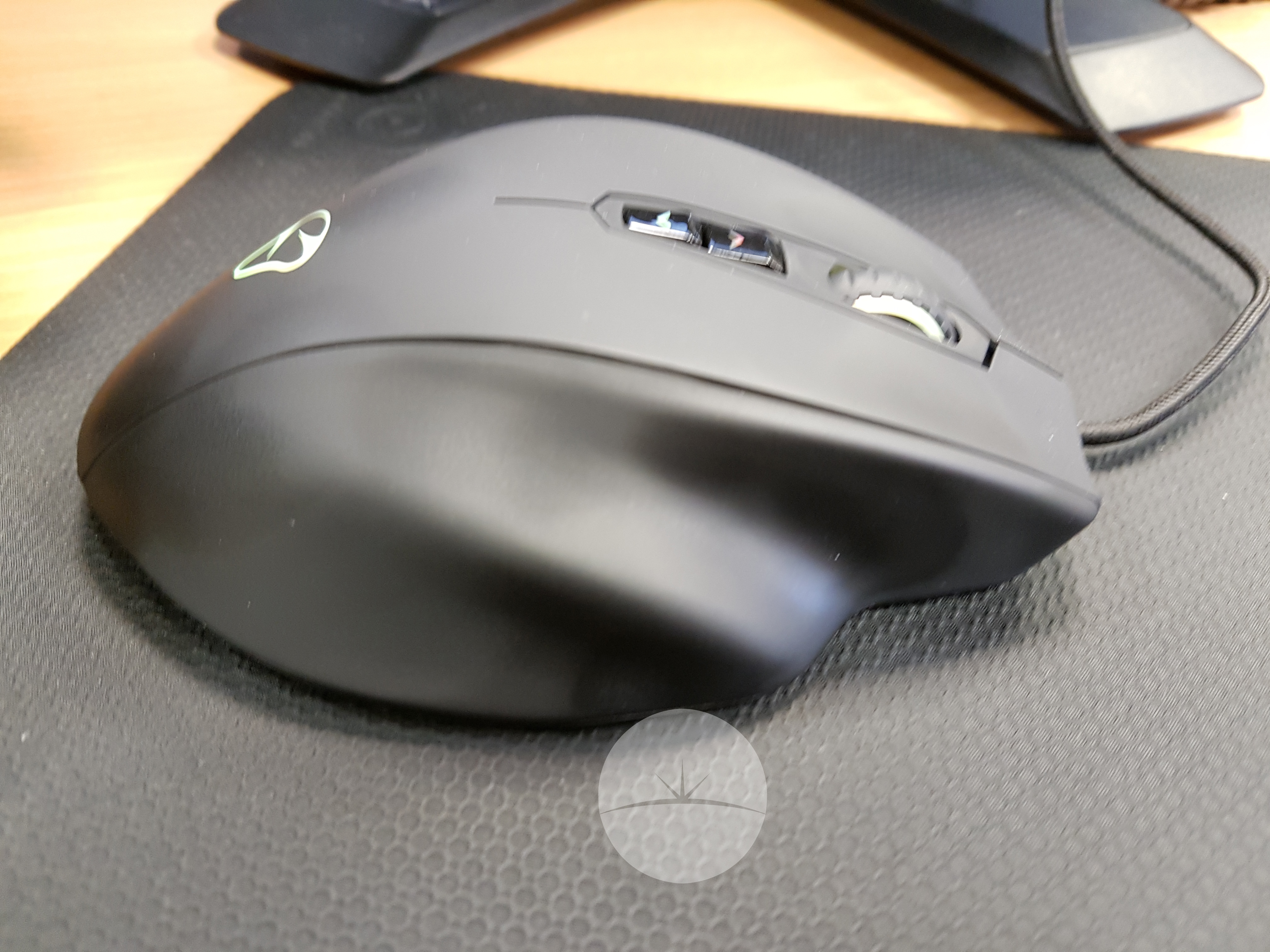 With its great design and performance, I can see why it is a bit higher priced than other mice. Once the software is optimised and maybe some bugs are squashed, then the Naos 8200 would be an excellent choice for gamers.