NTONPOWER 13A Compact Surge Protector with 5 USB Ports Review
When we have a lot of people round, we tend to start running out of USB sockets and plug, as everyone wants to charge their device. So I was happy to see a 3-pin plug and USB combo, which allows 5 people to charge via USB and another 6 to charge with a 3-Pin plug.
Thanks to the 13A rating,  it can handle a total load of around 3250W without any issue. Meaning it can hold its own when it comes to charging devices. I would be surprised if anyone needs anymore power.
When testing the USB outage, it remained stable and totally within the limits of USB charging.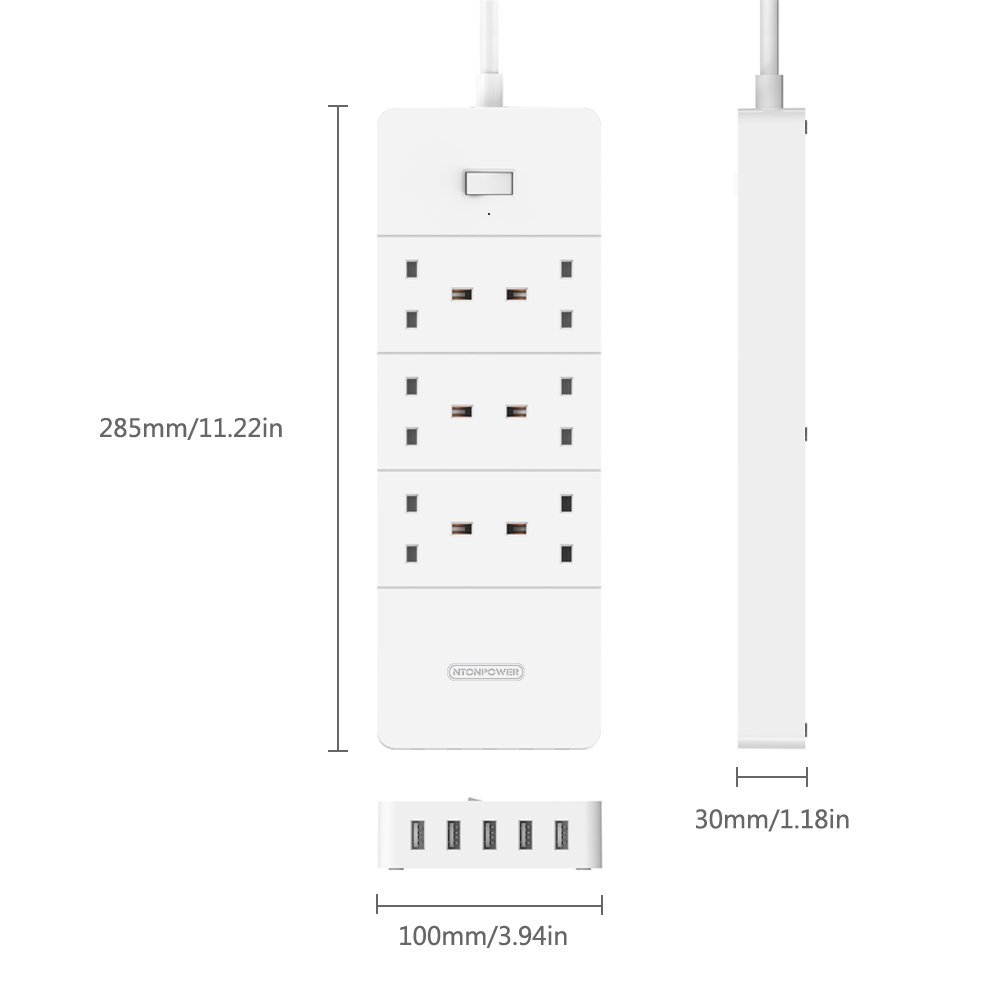 The Surge Protection means you will get added protection from damage and electrical surges. When it comes to tech, it always pays to have this kind of protection, as a power surge can do a lot of damage.
40W USB Output: It has a bigger USB output of 5V/8A 40W in total ( output for each port can up to 2.4Amp), you can have it running 2 tablets (2 x 2.1Amp) and 3 mobile phones (3 x 1Amp) simultaneously

Surge Protected Sockets: 1700 Joule ratings surge protection can safeguard your cable TV, refrigerator or computers from lightning strikes and overload well, ensure your personal and property safety

Intelligent USB Charging: Internal smart IC regulates the power to correct level which can guarantee a safe and efficient charge for your devices, and ensures your devices will not be burnt by high current and voltage

Generous Spaced Outlet: That you can run your PC game & home theater system & wall mount TV & XBOX with some other electronics without any problem

Fireproof Case: The Extension is covered of ABS+PC material which can be resistant over 1300℉ heat. Certified by CE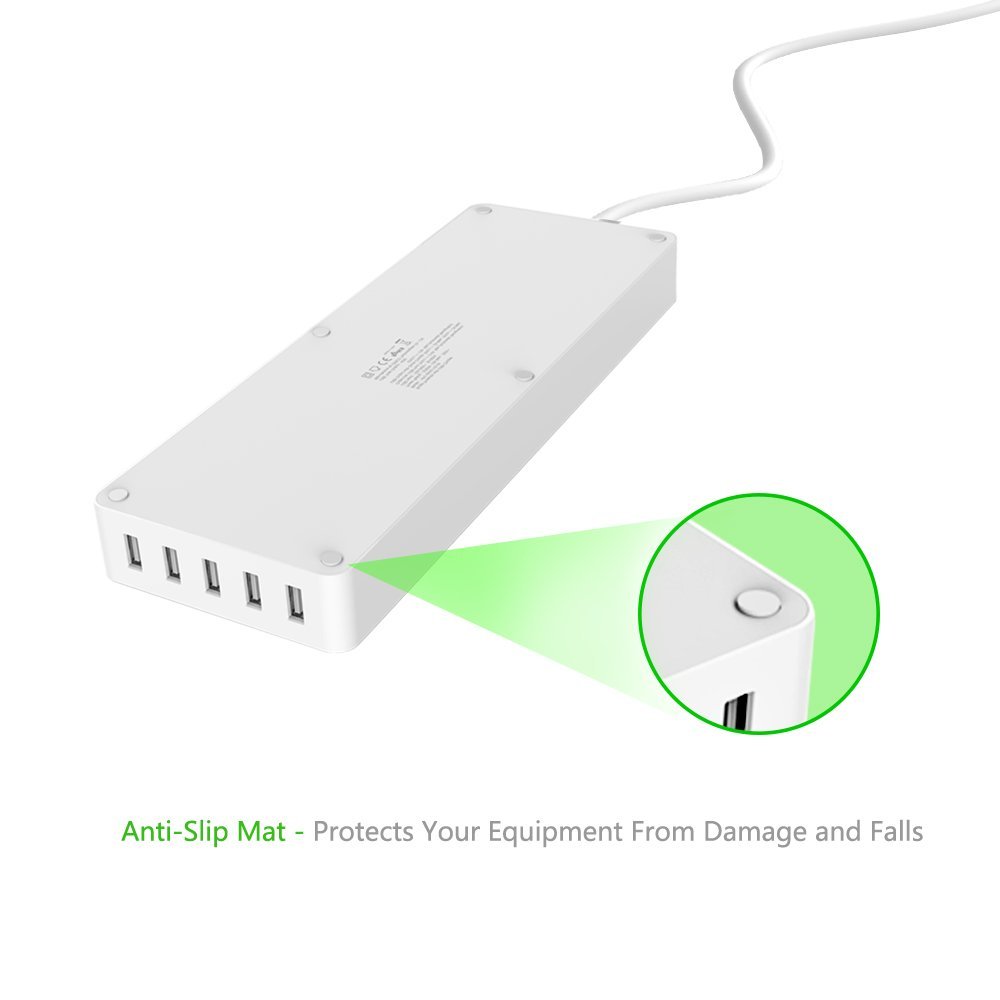 All this for only £25, which I found worked out as a 5 hub USB charger, and a 6 3-pin with surge protector costs more then that.
amazon.co.uk/Extension-Protected-Protection-Switchable-Appliances-White/dp/B01N1ZOWUW/