Outdoor Tech Turtle Shell 3.0 Waterproof Bluetooth Wireless Speaker Review
With more and more bluetooth speakers being released, we are starting to notice an increase in favouritism towards a less fragile design. This makes a lot of sense, as who wants to take a speaker on holiday, or to the beach, and risk dropping it, drenching it or breaking it? Nobody!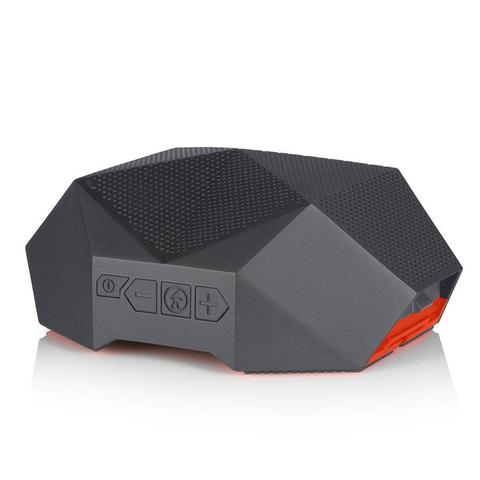 The most recent feature being added to speakers is a water/splash proof coating. I saw this first with the UE BOOM, then the Braven 855s. I'm sure a lot of others have it, but the one i'm speaking about is Outdoor Tech's entry to the market, the Turtle Shell 3.0 ($99.95). This rugged device is fully IPX7, which makes it perfect for swimming with. It also floats, so even if you drop it from your party yacht you can always grab it.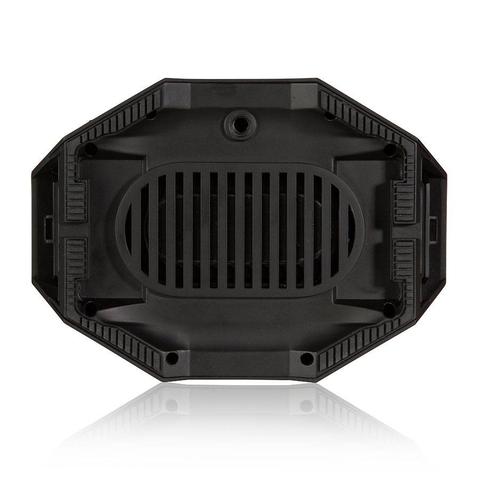 The Turtle Shell 3.0 has this brilliant shell-like exterior, that just looks cool. Some people may not like this look, but I tend to ignore those kind of people. But let's be honest, it looks wicked! The design also means that the sound is just pushed out of one end of the speaker, its projected across the room, which gives out a much more clear sound.
Another feature is the buttons. Its been reduced down to just three, and these three offer a lot of functionality. These multi-functional keys serve every feature needed on a speaker like this:
Back button
Short press: volume down
Long press: previous track
Center button
Short press: play/pause and answer/hang up for speakerphone
Long press: enter pairing mode
Forward button
Short press: volume up
Long press: next track
This is a fantastic design feature, as it eliminates the need for lots of buttons, and makes it easier to navigate through tracks or answer calls. One minus point was that the buttons aren't as obvious, they are "merged" into the case, which can make it difficult to tell which button you are pressing.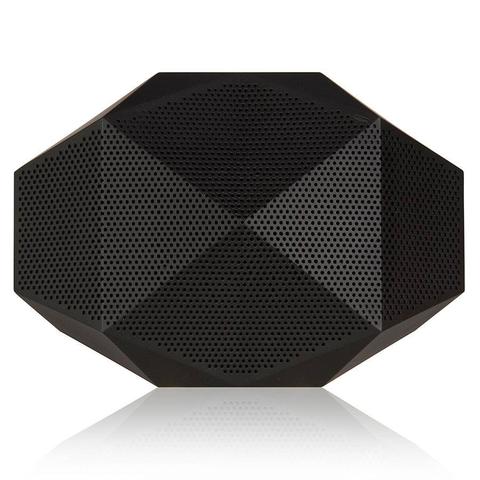 Now for the rest of the buttons, on one side there's an on/off toggle-switch, and on the other side there is the AUX-in and micro USB charging ports, which are hidden/protected beneath a small rubber "door". This is a means to an end, as it protects the ports from any moisture. The bottom of the speaker holds the bass reflex port, along with a carabiner clip attachment and tripod mount. the tripod mount also works with another Outdoor Tech product the Turtle Claw, a bicycle handlebar mounting bracket. The Turtle Shell 3.0 also has a set of little suction cup feet that do a great job attaching to different surfaces. Even listening to some heavy bass tracks, the Turtle Shell didn't budge.
Of course the main selling point of the Turtle Shell 3.0 is its durability. With its unique shape which helps increase its overall durability, and it's also that IPX7. It can take a good beating and keep on chugging along.
You can get around 20 hours of play time, and a wireless range of 32 feet which means this can party as long as you can.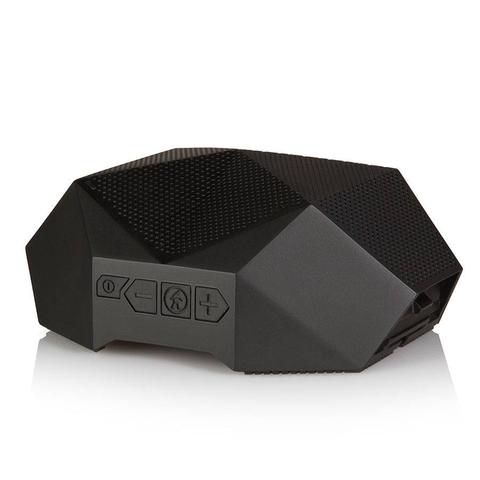 The Turtle Shell 3.0 ticks all the boxes for look, feel and functionality, and from my point of view ticks all the boxes for sound quality. Mids and treble come out clearly and don't overbear you, and the bass feels very balanced, its not heavy on the bass, but can definitely be heard on tracks.
I love the added benefit of daisy chaining this to other Turtle Shell 3.0, so I can have them in corners of the house all playing the same track, which is pretty call.
Volume wise, the Turtle Shell 3.0 doesn't overpower you and matches up with speakers of a similar size. Comparing it to speakers in its price range, this comes out on top for me. At £99, I can't think of another speaker that offers everything found in this red turtle shaped package, it's IPX7 rated, intuitive controls, and has good, "omnidirectional" sound. Mix that with that lightweight and durable design and this speaker offers a lot.
outdoortechnology.com/products/turtle-shell?variant=33123197774