Soundpeats TrueShift2 are reasonably priced IPX7 water-resistant TWS earphones featuring a premium sound, ergonomic design, touch-sensitive controls and a massive 100 hours of playtime between charges.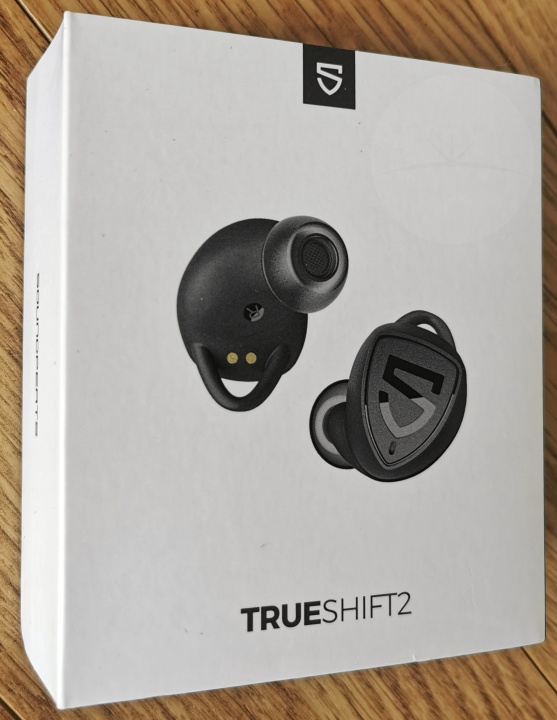 Once unboxed, the first thing that stands out is the sheer size of the stadium-shaped charging case. It's not difficult to see how Soundpeats managed to boast over 100 hours of battery life – at around 3.5″ x 2″ x 1.25″ and with it's own 3000mAh internal battery, this is easily the largest case we've seen with TWS earbuds.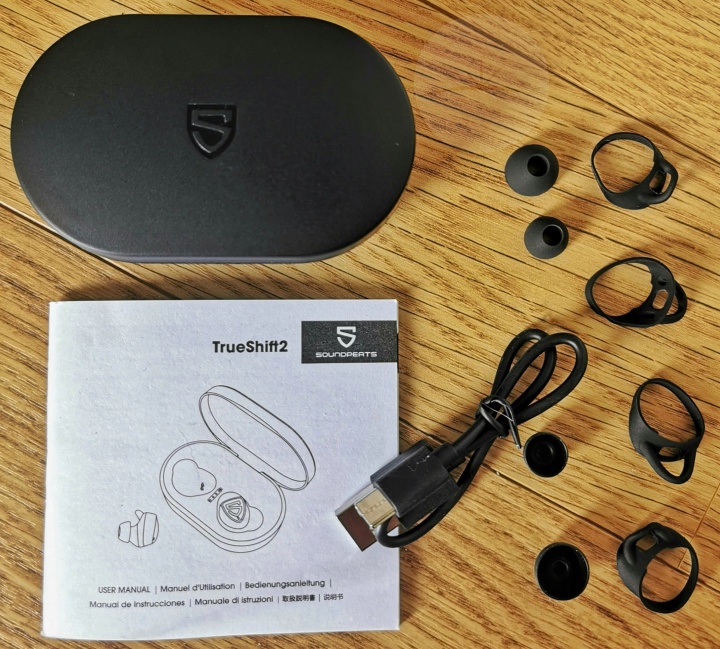 A plastic cover lifts away from the front of this case to expose the USB-C charging input port that can be used with the short cable provided. Here you'll also find a full-sized USB output port for charging your other devices (5V 1A only). Lifting the magnetic lid reveals the two ergonomic earpieces – again held securely in place with magnets. Everything is finished in high quality matte black plastic. The smoked semitransparent lid is dark enough to hide the earpieces inside, but the charging indicator LEDs do shine through (nice touch). There are 4 white indicators while charging the case (which takes around 3 hours) plus a red LED that lights up on each earpiece while charging (taking less than 2 hours).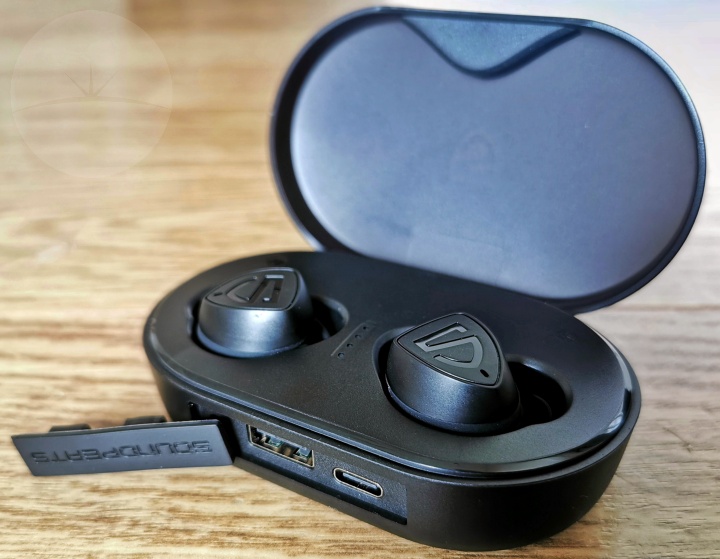 The earpieces have a plain look but are contoured to fit nicely into the ear. They come with a little silicone fin that prevents them slipping out during use. In the box you also get a couple of different sizes of fins and eartips to ensure a good fit. We had no comfort issues with TrueShift2 – they're light and offer a secure fit with decent isolation. Over the 5 to 6 hour listening time we found we could easily forget we were wearing them.
Pairing was straightforward and mono listeners can use the two earpieces independently. With Bluetooth 5.0 onboard, reception was impressive (especially for TWS earbuds). We didn't encounter any drop-outs – even at a distance and through walls.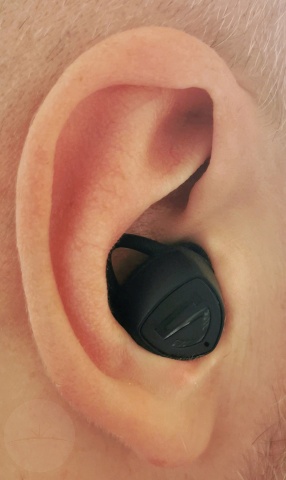 There are no physical buttons on TrueShift2. However the Superman like Soundpeats logo on each earpiece is touch sensitive, requiring taps or holds on the left or right side to make things happen. This can lead to them getting triggered accidentally, but in this implementation this isn't that bad since a single tap on the left or right ear only adjusts the volume up and down slightly. Play/pause/answer requires a double tap and skipping tracks needs a 1.5 second hold.
TrueShift2 use the Airoha AB1536U Bluetooth chipset and 6mm graphene drivers to deliver a detailed and well-balanced sound with accurate bass levels that don't overwhelm the mids and highs. We noted a fairly wide soundstage and enjoyed listening to a broad selection of music styles with these earbuds. Call quality was also good with clear voice audio on both sides of the conversation. However making yourself heard over high levels of background noise can sometimes be an issue.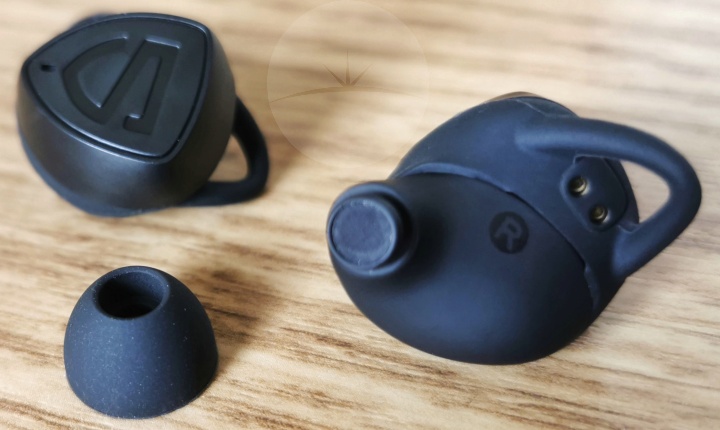 At a time when there's an overwhelming choice of TWS earphones available, the distinguishing feature of TrueShift2 has to be their case's extended battery life and backup emergency charger functionality. If you like to go off-grid for weeks at a time then these will be the earbuds for you. Alternatively if you like to carry your earphones around in the pocket of your jeans then be prepared for some funny looks at that unsightly bulge.
Overall Soundpeats TrueShift2 are good all-round TWS earbuds that represent fantastic value for money at currently just under $30. They're comfortable, water-resistant for sports, sound good, have a long-lasting battery and offer rock-solid Bluetooth reception. If you like touch controls and the large charging case doesn't bother you then we can definitely recommend them. You can pick a pair up from the links below…