Lucis Wireless Mood Lamp Review
Ask anyone who knows me and they won't say I am a lamp kind of guy. But when I managed to get a Lucis lamp in the office for review, I was amazed by how much I enjoyed it. This mood lamp boasts 80 hours of "lamp" time, more than 16 million colours!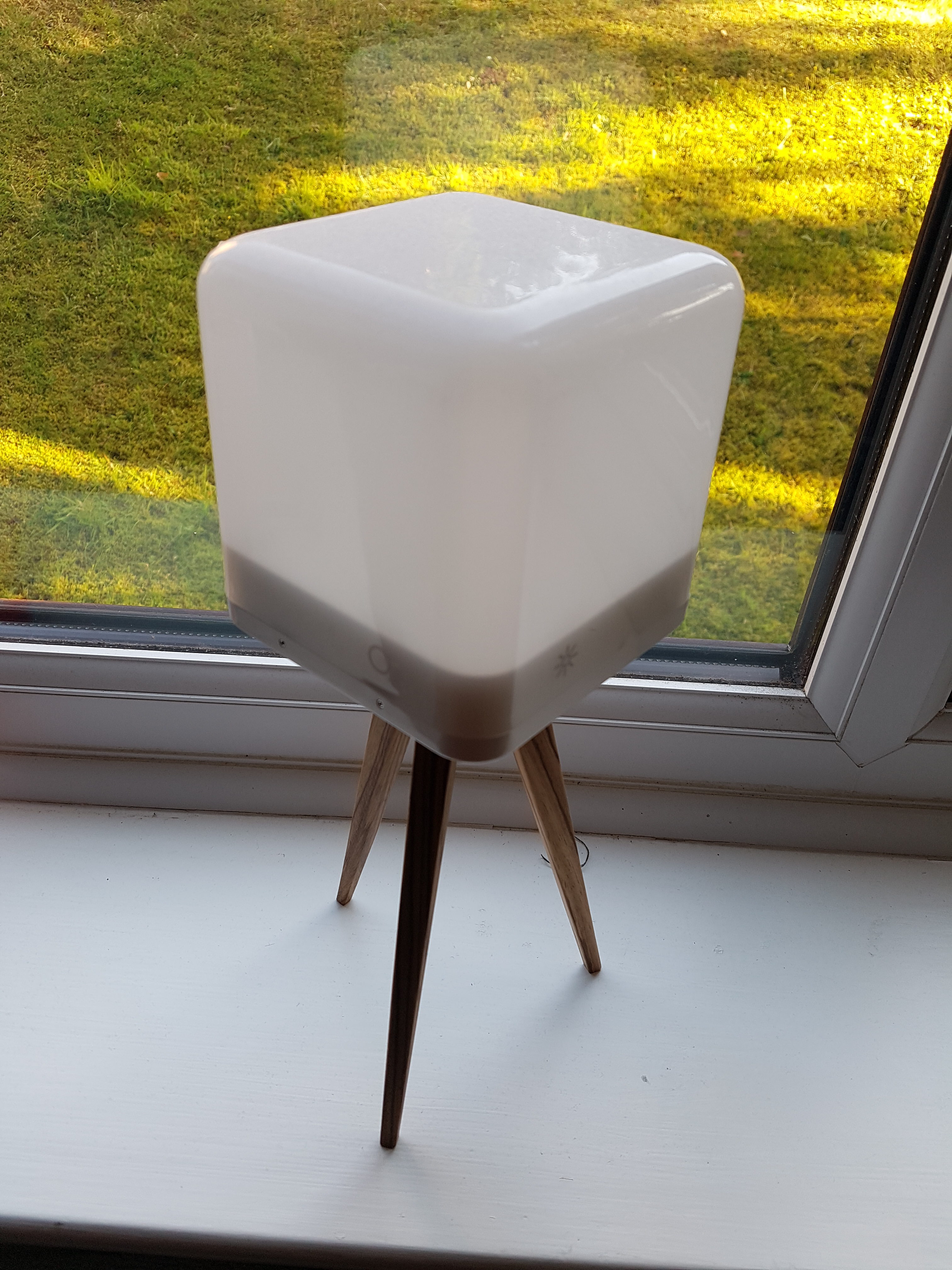 Normally a smart product liek this, would have an companion app, which I would probably rip apart and explain how pants it is. But not the Lucis Lamp! The controls are built into the lamp itself, so there is no set up time. They have also added in motion controls, so shaking the lamp up and down 3 times, turns the lamp on and off. Though in practice I found this was a flaw with the stand I had. If I help the stand and did this movement, the lamp would pop off the top and vice versa. The solution was a bottle of 89p wood glue, but just a heads up.
The controls do take a bit of getting used to shaking turns it on, but it has to be an up and down motion. There are controls to make the light dimmer and brighter, and one to change the colours. I could spend days trying out all the various colours and think this is the best function of the lamp. There are three dedicated light programs:
Lava – Lucis changes colors from yellow to orange to red in an endless cycle.

Mood light – Lucis endlessly changes from 30% to 100% brightness in any color.

Torch mode – Access the full power of Lucis (bright white light) with just a touch!
I had the ABS version of the lamp which is all white, they also offer copper and wood versions. All the functionality is exactly the same across all versions of the Lucis lamp, it's just that lower control section.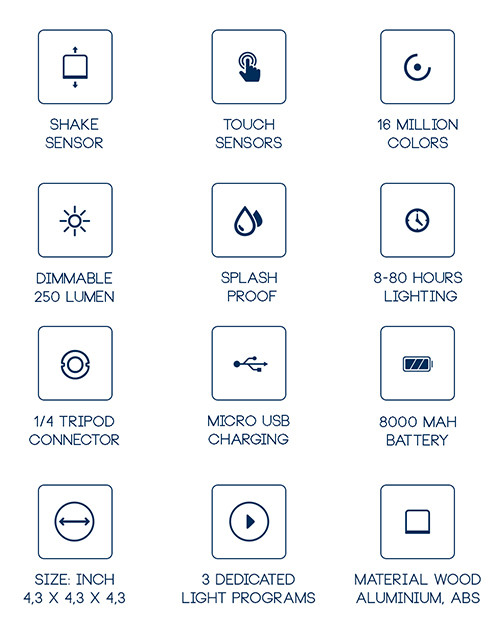 The tripod connector is a standard connection, so can be used on any tripods you have. Though I am a massive fan of the wooden one supplied with this unit. I find the wood used, makes the whole lamp feel more natural and fits in with a lot of different decors.
I can image the Lucis works well with friends, and having a couple of them on a table on a summers evening would look excellent. After a 3 hours charge the Lucis can last anywhere from 8 – 80 hours, this is of course based of brightness and colour etc.
The battery means it can be taken outside and works really well as a garden party light source, as it's bright, but not too bad.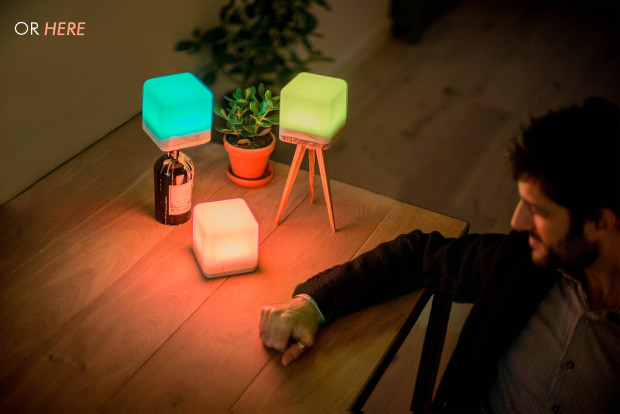 The charging port is hidden around the back of the lamp is micro-usb. The charging indicator is a breathing red glow, which is incredibly relaxing to watch and is a nice indication of charging without being too in your face.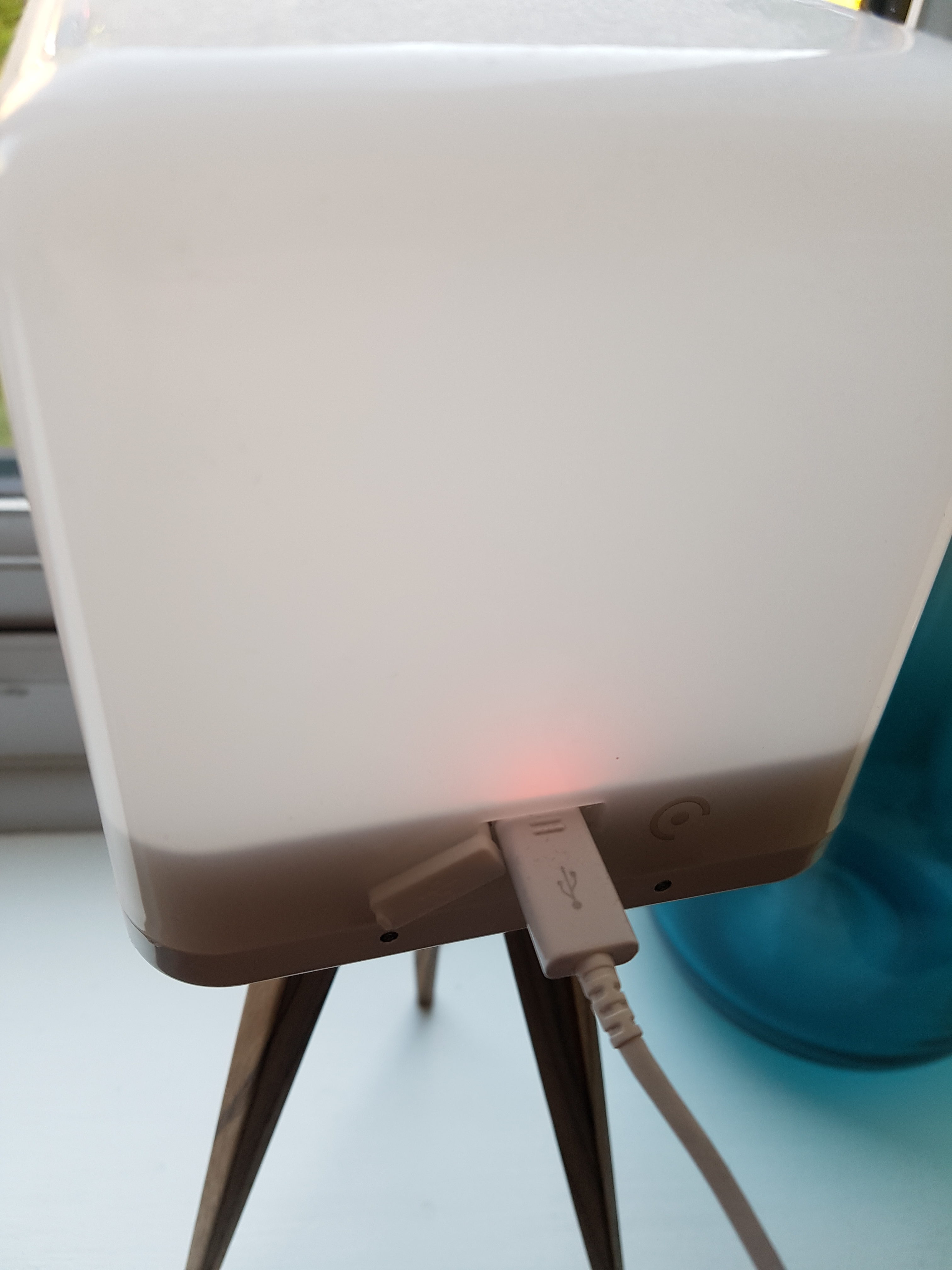 The Lucis lamp will set you back $49 for the ABS version, and with the stand will be $95. This is a luxury item, but it doesn't come with that luxury price tag, I was surprised by how cheap it was. This a great addition to the home and adds a breath of fresh air to tech, with the touch controls making the whole experience incredibly tactile.