Mechanical keyboards use separate switches underneath each key, requiring a certain amount of pressure and giving a relatively loud click when activated. While they are relatively expensive compared to ordinary dome-switch keyboards, some gamers swear by their responsiveness and durability.
If you think about it, whenever you're playing a game you have one hand on your mouse and only actually use the left side of the keyboard for gaming. So why pay for all those keys you never use? This keypad from 1byone duplicates the left side of your keyboard, giving you all that backlit mechanical goodness for under £40/$59.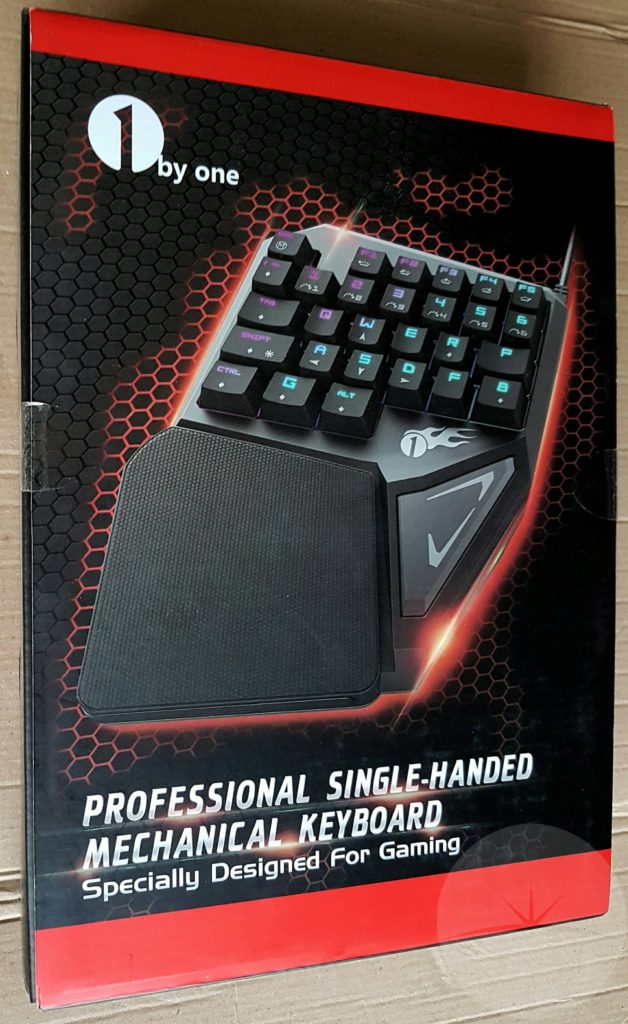 This is a blue-switched keyboard – blue referring to the type of switch rather than the colour. Blue switches activate when pressed halfway down and are also one of the noisiest switches which will either be a pro or con depending on your preference.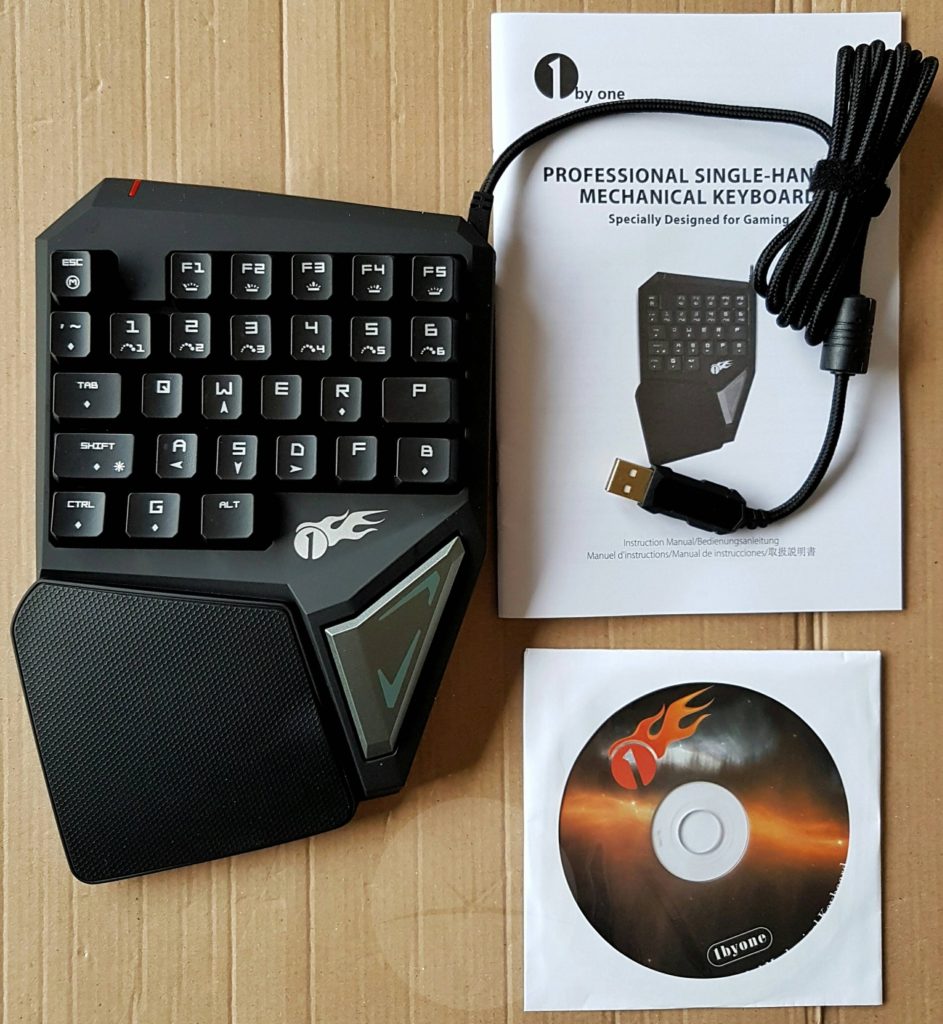 The keypad's metal backplate, strong plastic keys, large triangular space bar and comfortable palm rest give it a premium feel and weight. Everything is finished in a nice matte black coating.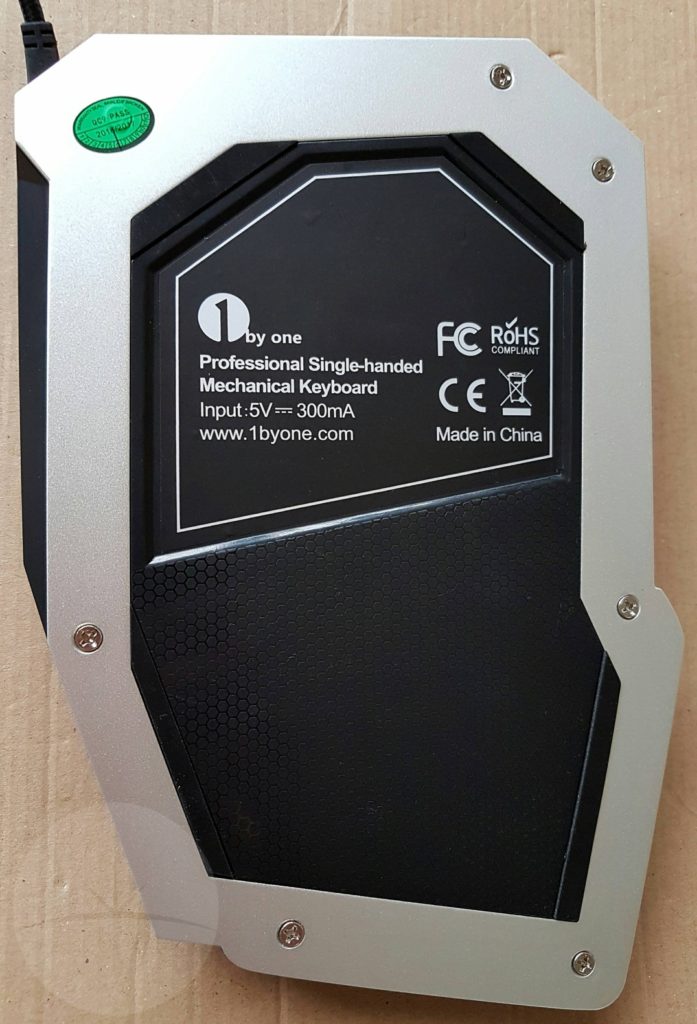 Once the USB cable was connected to my PC it was detected and started working right away. Then the entire keyboard lights up with each of the keys cycling in a different colour. You also get red go-faster stripes at the sides.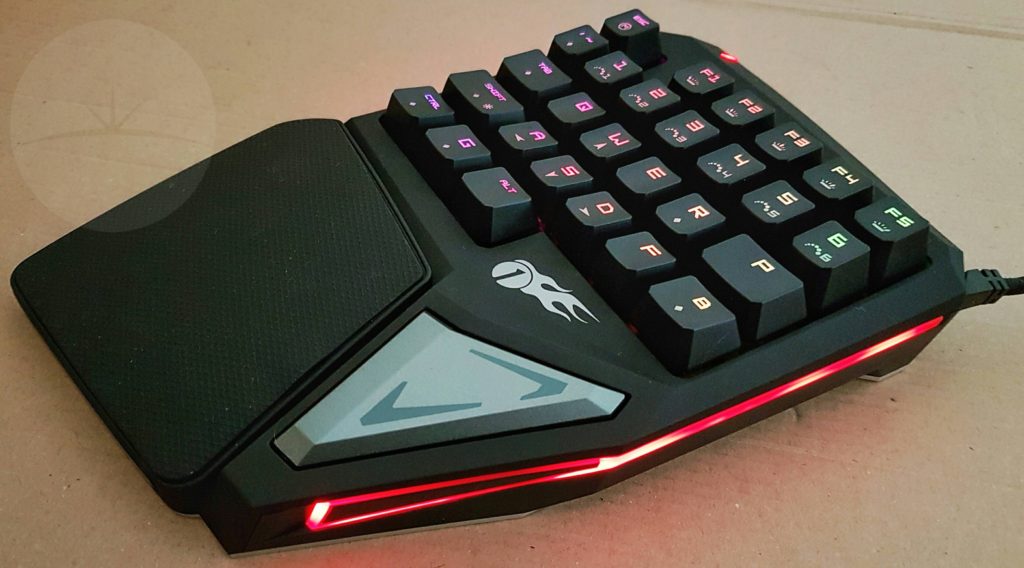 Using the ESC key in combination with a various other keys allows you to select loads of different lighting effects. If you want to take customisation to the next level you can also install the powerful Windows software from the included CD which lets you reconfigure just about everything – including remapping keys and assigning macro functions.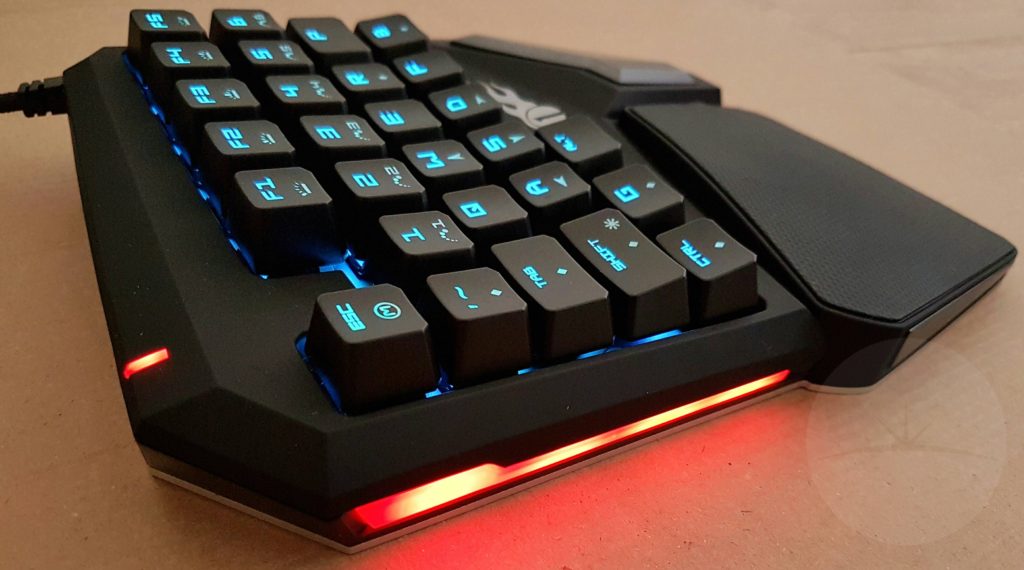 I found this keypad worked really well for gaming as it really is very clicky and responsive. You can also remap the keys you use for a particular game and have them be the only keys lit up as desired.
It's obviously not intended for typists, and probably even a little overkill for casual gamers. However if you take your PC gaming seriously then this keypad could be well worth the investment. Paired with a decent gaming mouse it does improve the overall gaming experience – with fantastic lighting effects that make even my humble PC look like something special.