PowerPort Atom III Slim is a powerful little wall charger from Anker. It packs a 45W USB-C port along with three USB-A ports in a compact, travel-friendly form factor.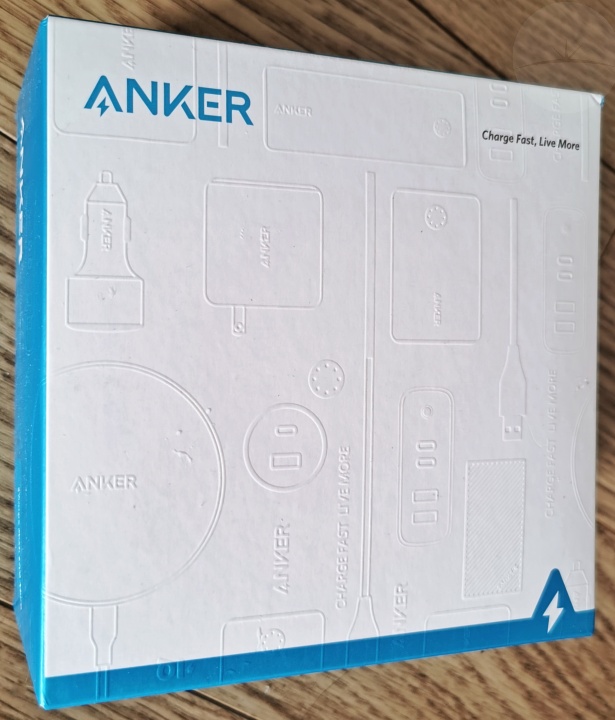 Inside, Anker have used Gallium Nitride to reduce the size and improve both efficiency and heat dissipation. This results in a 3.5″ square charger that's just over half an inch thick and weighing under 150g. The bulkiest part of the package (at least here in the UK) is the detachable 5ft power cord.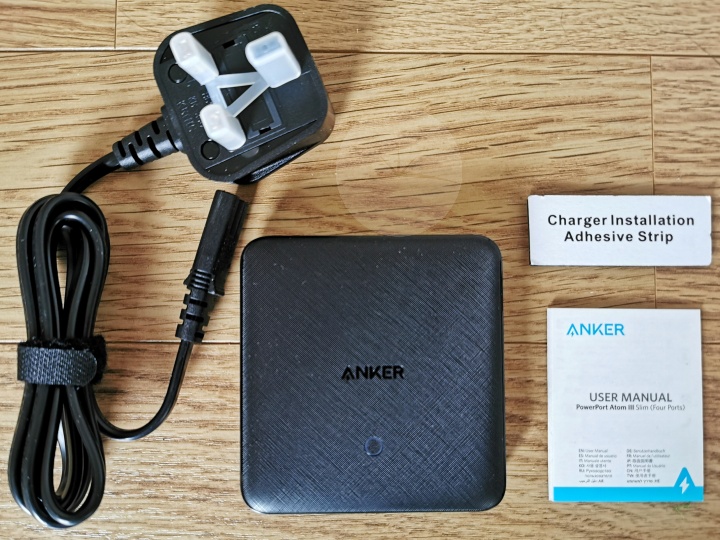 The device has a matte black plastic shell with a standard "Figure-8" socket at one end and four USB ports on the opposite side. On top a blue LED ring lights up to let you know when it's powered up.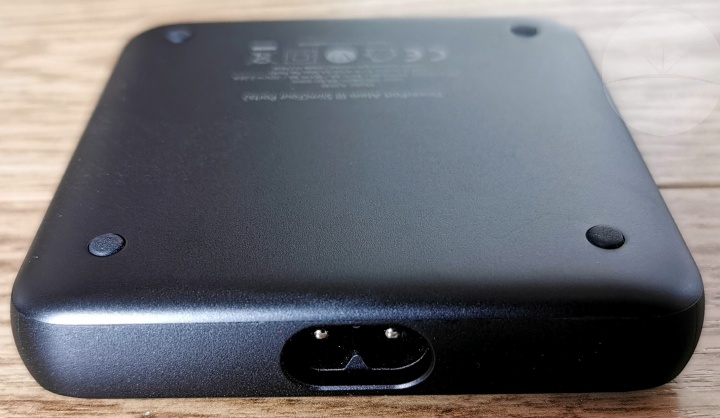 The three USB Type A ports deliver a maximum of 5V 2.4A each, up to a combined total of 20W. However it's the USB Type C port that really packs a punch, supporting up to 45W via the USB Power Delivery standard. As well as quickly charging a wide range of phones and accessories, this also allows you to charge any laptop that's capable of being powered via USB-C.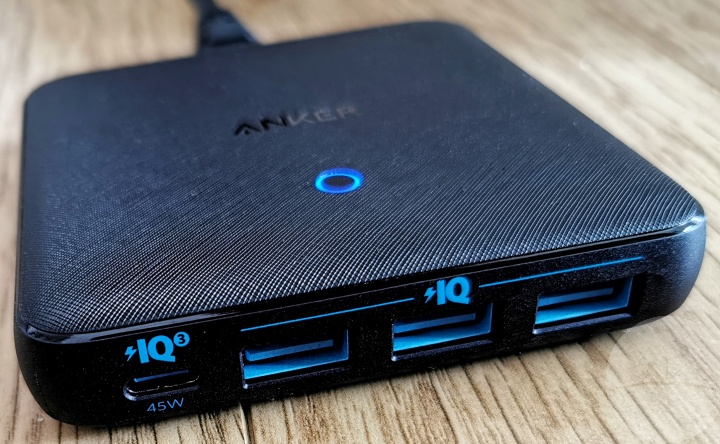 Although the size and weight of the PowerPort Atom III Slim makes it highly convenient for travel, a double-sided adhesive strip is included that will let you fix it in place. I've found it really handy while currently working from home during the COVID-19 pandemic. From a single wall socket it quickly charges my laptop, phone and Bluetooth speaker. There have been zero issues and the device remains reassuringly cool during long-term use.
Overall this is a well made and powerful little charger that won't break the bank at £42.99/$57.99. Pick one up from one of the links below…