A hub makes it easy to add extra USB ports to your computer, but using one to charge your gadgets can be slow – even from powered hubs with 1A ports. This solution from Aukey is a 4 port hub that throws in three additional 2.4A charging ports.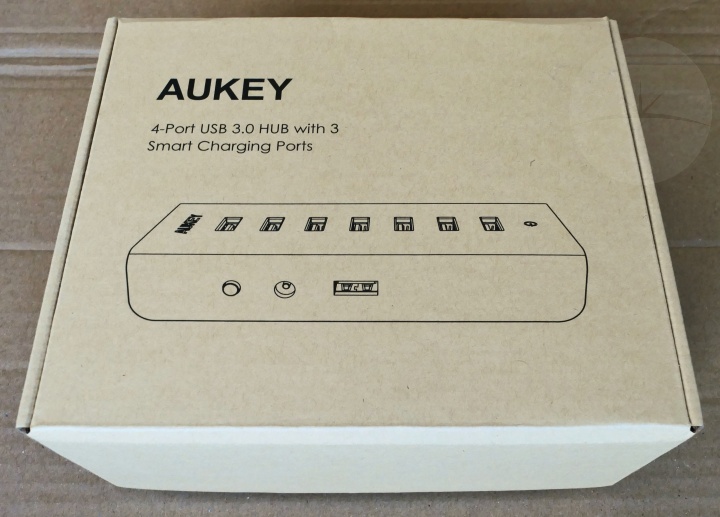 Coming in a cardboard box, the CB-H19 has a bar shape with a column of 7 USB ports running along the front edge – 4 x USB 3.0 data ports plus 3 x USB 2.4A charging ports . This design has them well spaced out allowing you to easily plug your accessories in and out. I'd expect this hub to be durable with its soft-touch black plastic shell and sturdy connectors.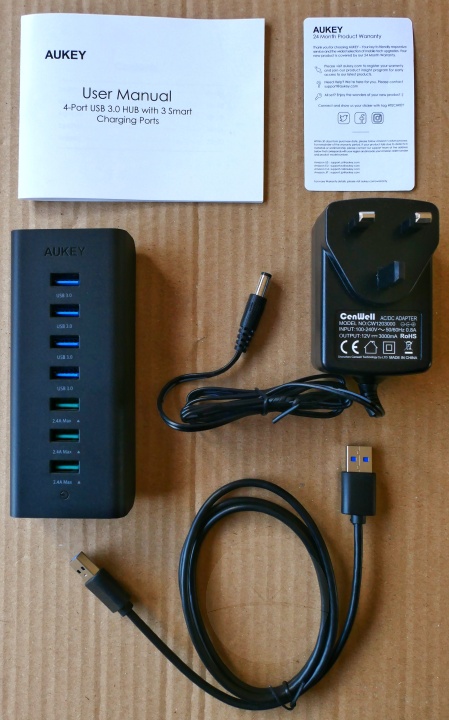 On one side of the CB-H19 are a couple more ports. There's a USB input port that connects to your computer using the included USB cable, and a power port into which you plug the wall adapter. Having this external power not only runs your three 2.4A charging ports, but it means the 4 USB 3.0 ports also get the maximum 1A.

When powered up the hub has a small green LED that lets you know it's working. My Windows PC automatically detected the hub and within seconds it had the necessary drivers installed. The USB 3.0 ports give a transfer rate of up to 5 Gbps and worked flawlessly with all my accessories.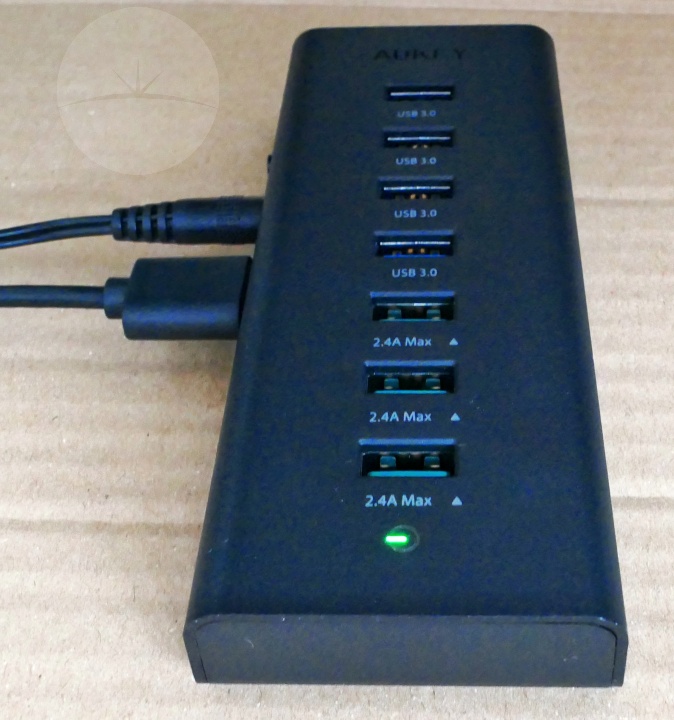 If you need additional USB 3.0 ports on your PC or laptop then this hub will do the job flawlessly while also allowing you to charge your other gadgets. You can still use it as a charger with the computer turned off and you also get peace of mind from the built-in surge protection. Considering the build quality and performance you get for a reasonable price, I can highly recommend you pick one up from one of the Amazon links below…