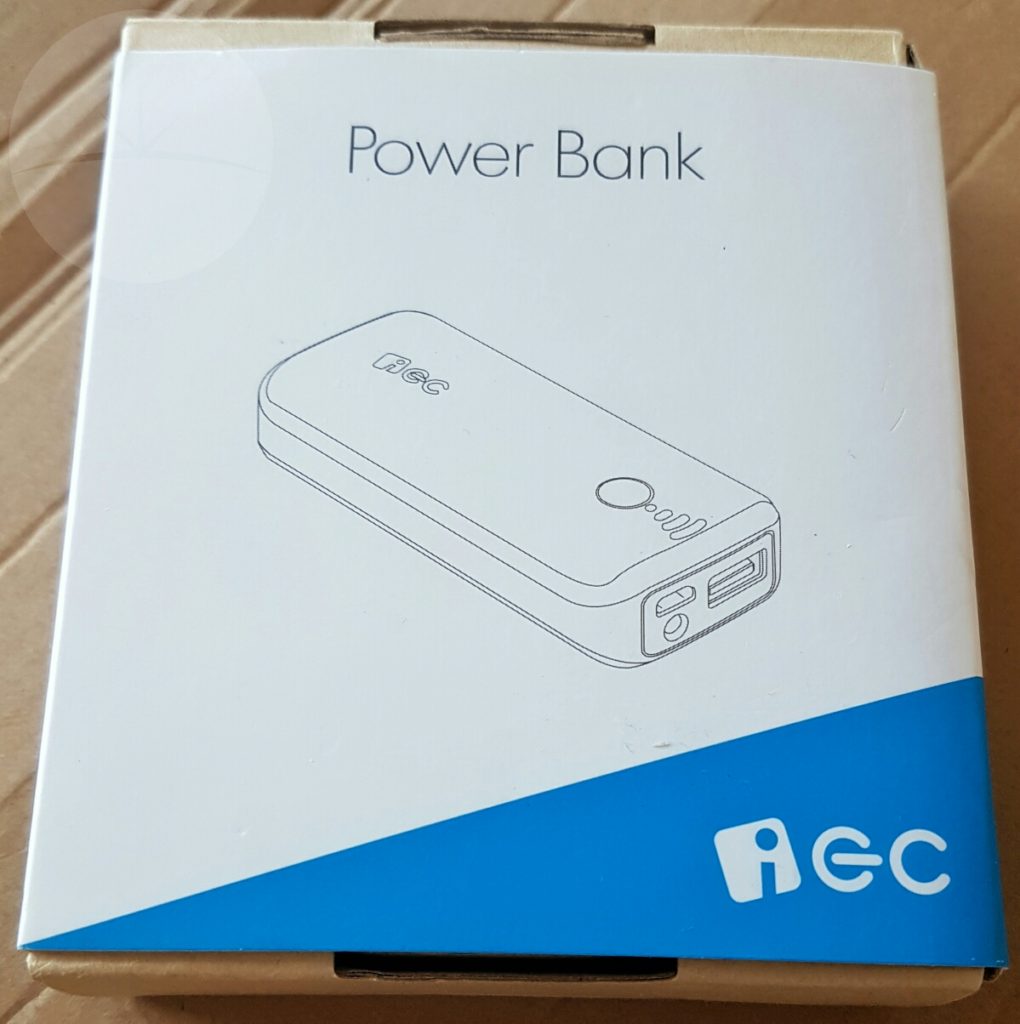 This handy little 5200mAh power bank comes packaged in a cardboard box along with an instruction leaflet, drawstring carry pouch and a short Micro USB cable. It's both light and portable – coming in at under 4" long.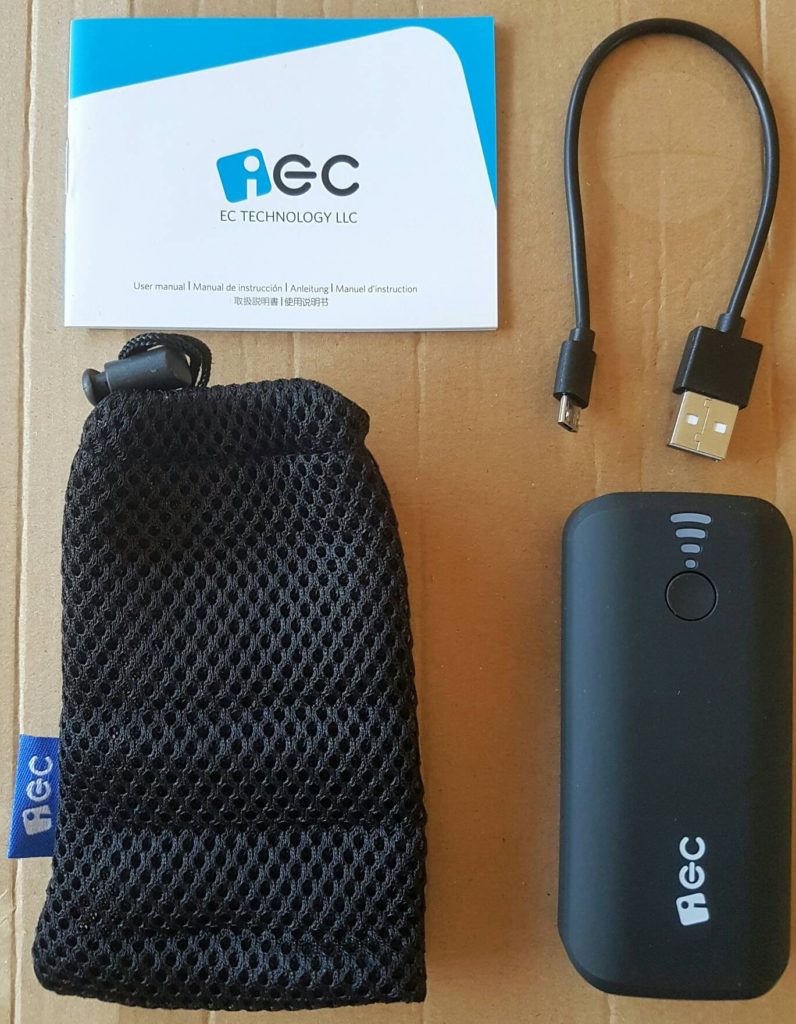 I'm not sure how necessary the carry pouch is since it has a rubberised shell that seems like it will handle a few knocks and bumps. The ports also seem well made and I'd expect this product to be durable.
There's a single button on top which lights up to 4 LED bars to indicate the battery charge level. On one end it has 2A USB output port, Micro USB 2A input port and a LED flashlight bulb which is activated and deactivated by holding the button down. While it wouldn't replace a real torch, it could be handy if you're caught out in the dark.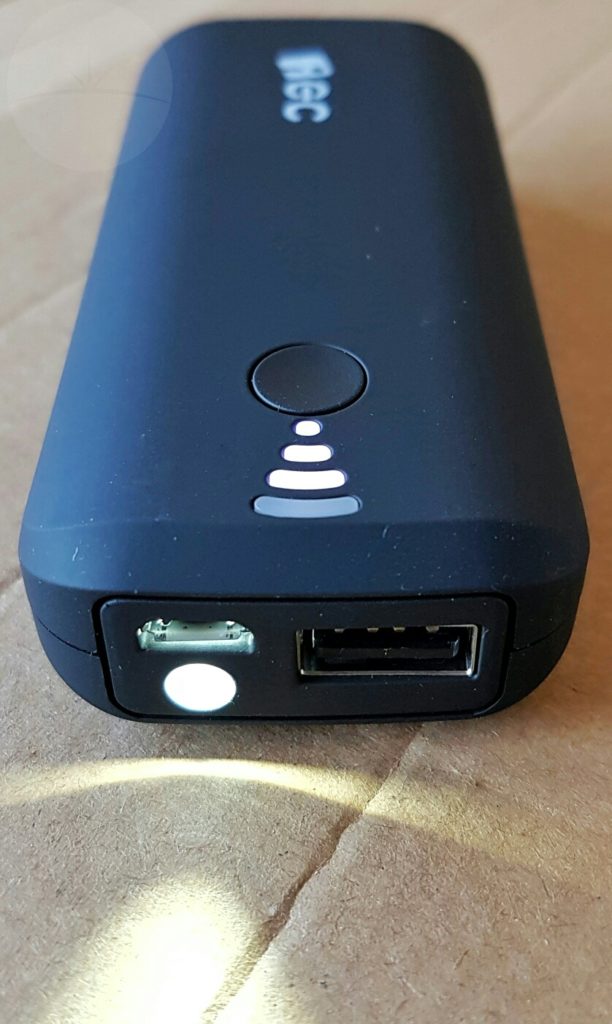 Your gadget will be totally safe connected to this battery thanks to its Auto-IC technology which automatically applies the maximum charge your device can handle (up to 5V 2A) while including protection against short circuit, over-voltage, over-current, over-charge, over-discharge, and overheating.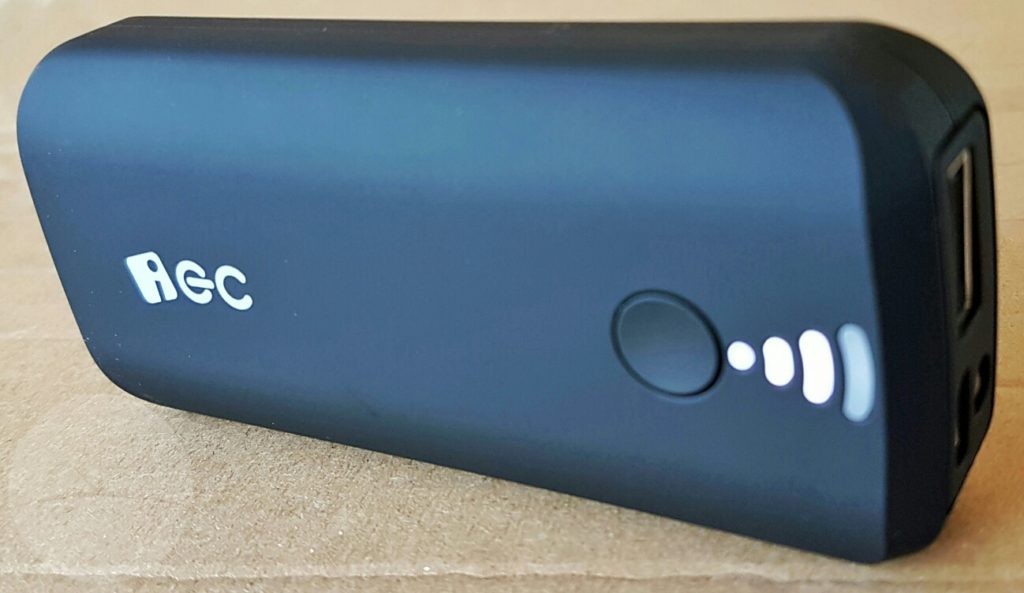 With its relatively low capacity and single output port there's nothing on paper that particularly stands out about this power bank. However I find it really handy since it recharges quickly and fits nicely in your bag or pocket. It also has enough capacity to deliver (at least) a full phone charge and includes a long lasting mini-flashlight, all for just £8 / $12. Those looking for an inexpensive and highly portable external battery to keep their phone going should definitely check it out from the links below…