This sports headset from EC Technology comes in a cardboard box along with a micro USB charging cable, instruction leaflet plus small and large replacement ear tips in case the fitted medium size doesn't suit your ears.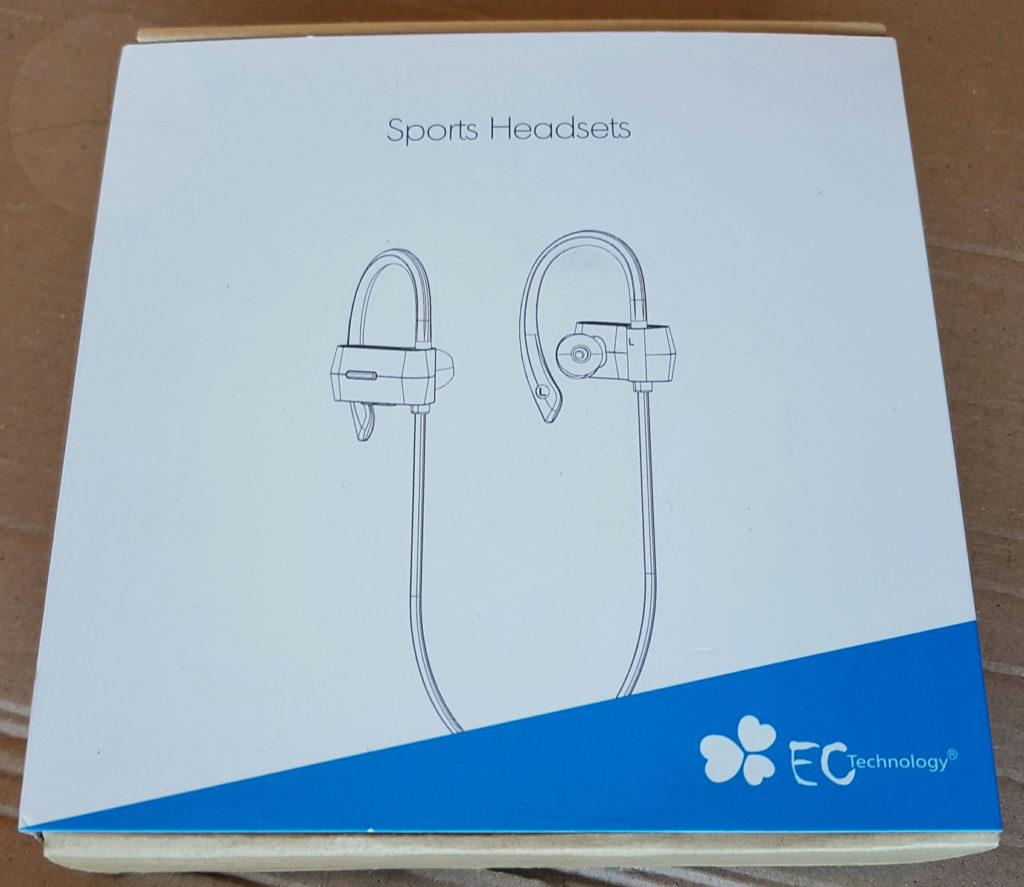 The headphones consist of two individual earpieces with flexible ear-hooks, connected with a flat rubberized cable. The ear-hooks were very comfortable and did a good job of keeping the headset in place regardless of what I was doing. I also had no trouble wearing them with glasses. While I wouldn't take them swimming, they'll also have no problem handling a little rain or sweat.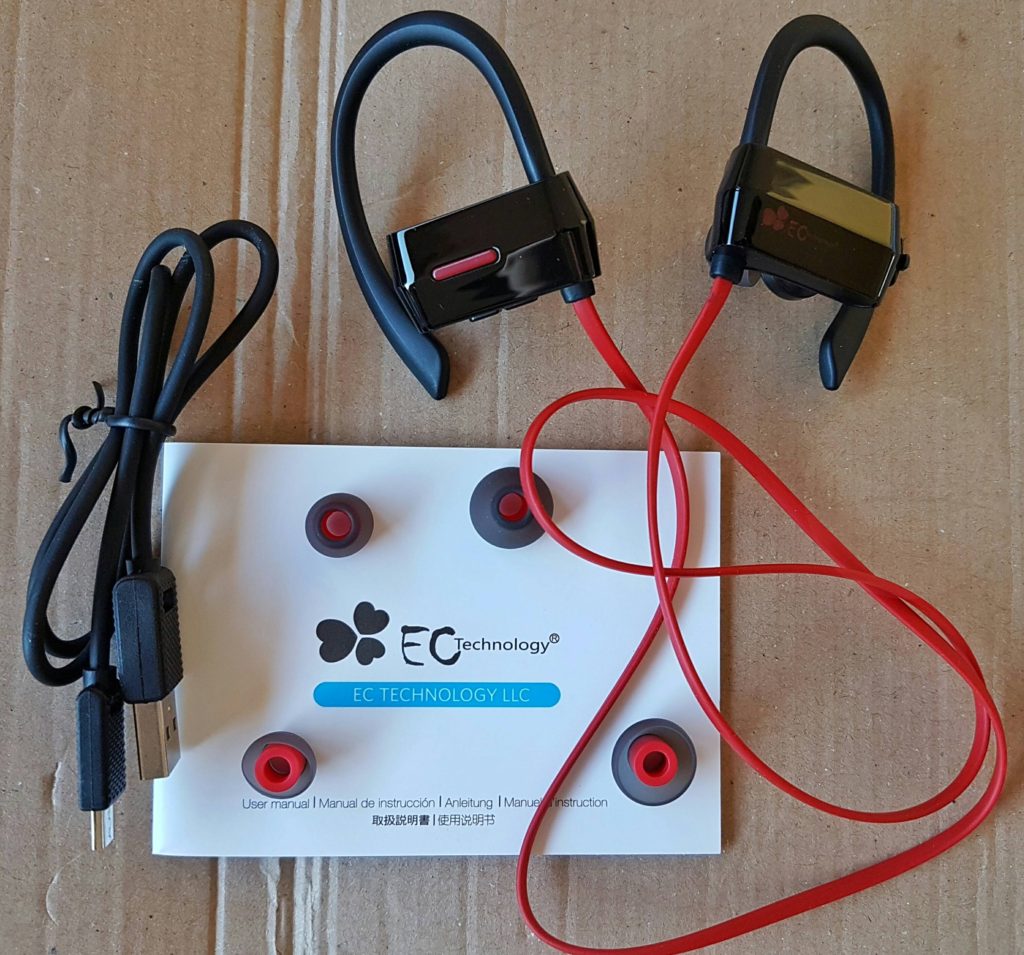 On the outside of the right earpiece is a red button that acts as your play/pause / answer call / pair button. Underneath is the + and – controls which you tap to adjust volume or hold down to skip tracks. These controls were conveniently located allowing easy operation from the ear. I also had no problem being heard from the built in microphone during calls.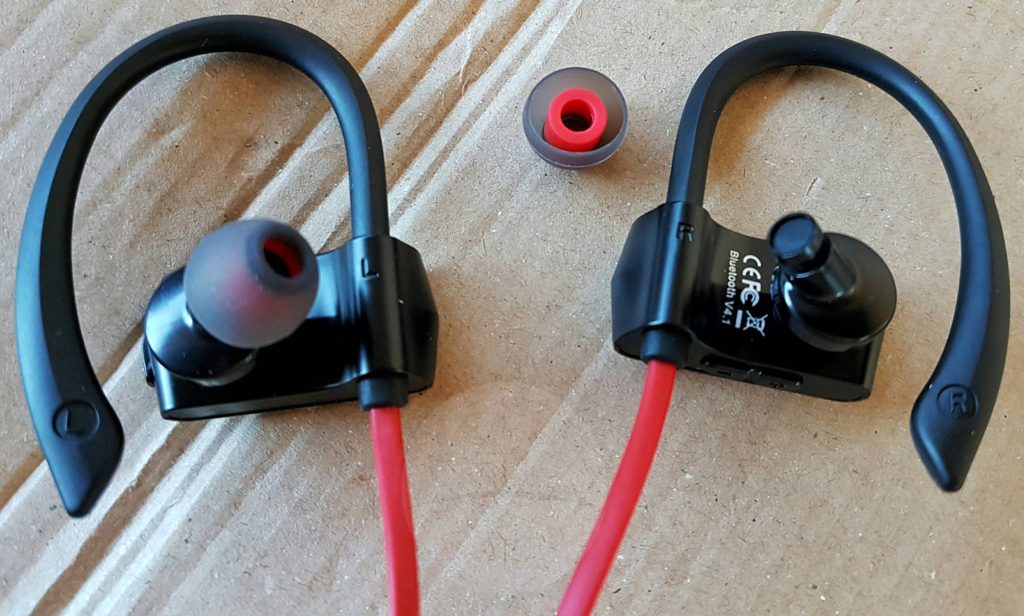 Pairing to my phone was straightforward and Bluetooth reception was strong with very few drop-outs. In terms of audio performance, this headset sounded good while listening to a variety of different music styles – clear, crisp mids and highs and just the right amount of bass.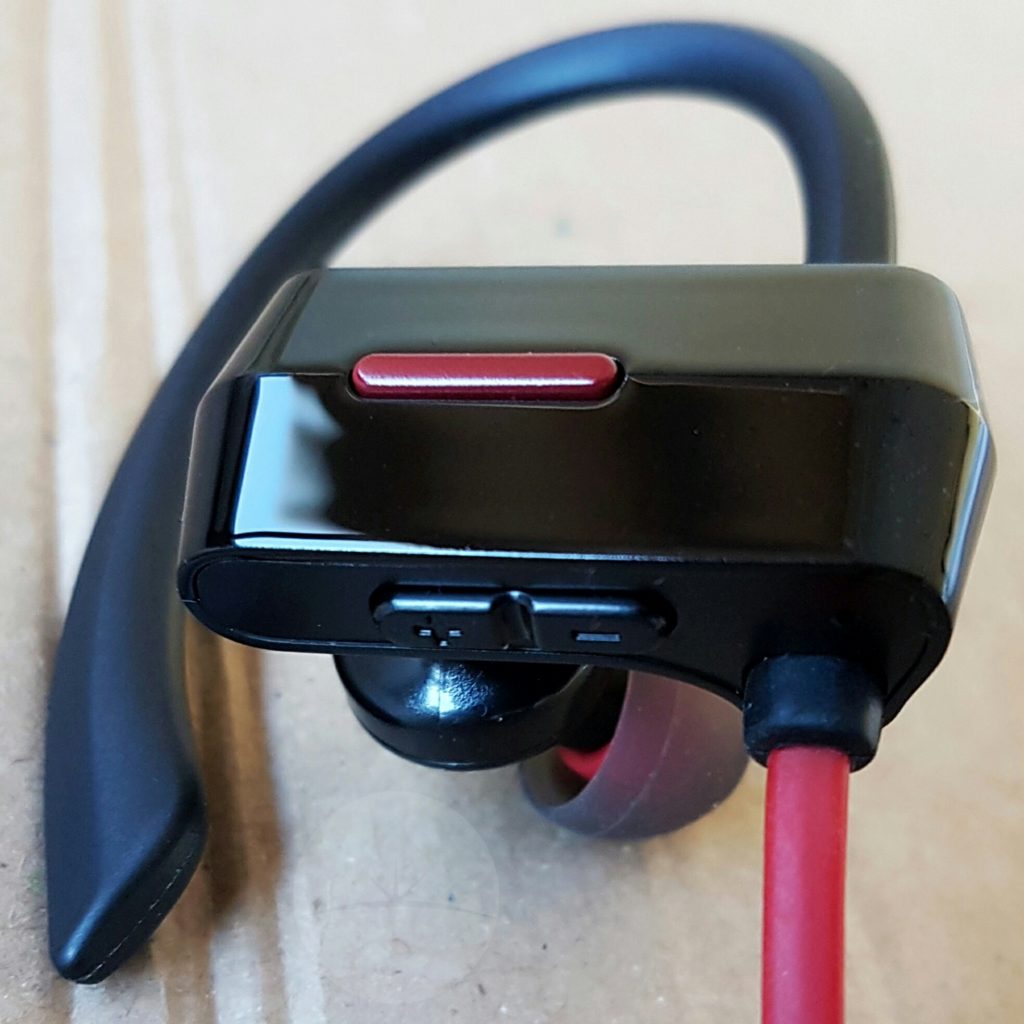 On the inside edge of the left earpiece is the Micro USB charging port hidden behind a rubber seal. They charged up inside a couple of hours and let me listen to my tunes for well over 5 hours before the battery died.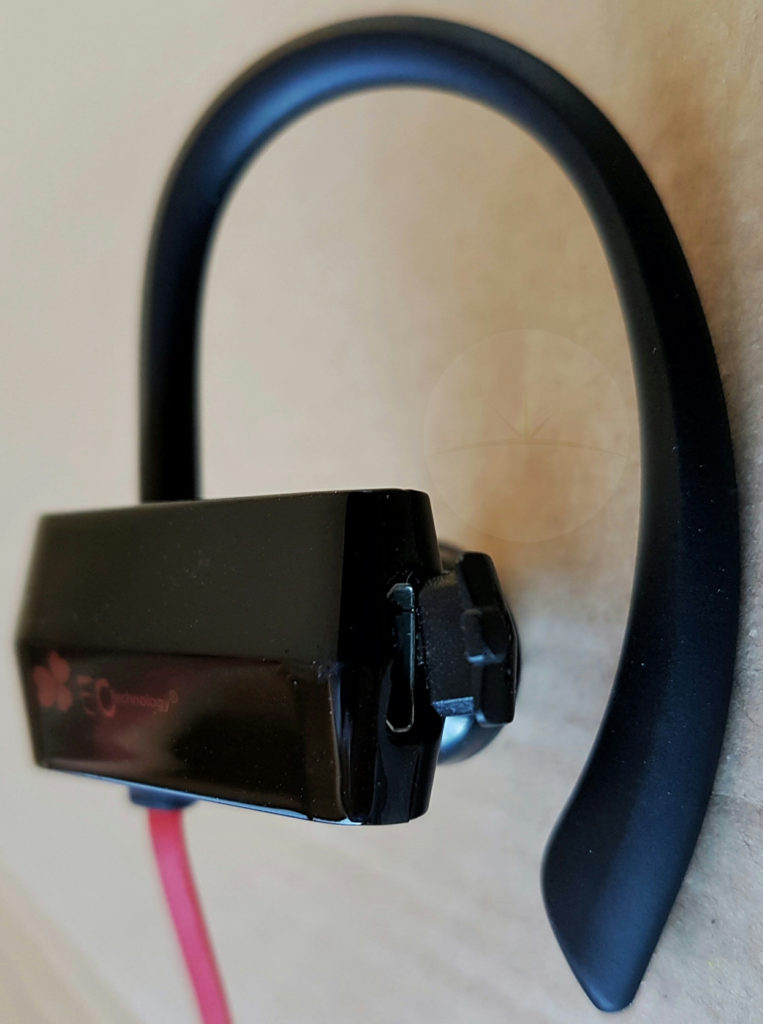 Quite a few manufacturers now seem to be offering Bluetooth headsets with a similar design to this. I can understand why it's popular as the design makes them easy to fit and remove and the short flat cable doesn't tangle in your pocket or bag. They also stay out of your way while wearing them and provide a comfortable and secure fit.
Currently at just under $26/£17, for the price you couldn't go wrong with this model from EC Technology. For more details check out the links below…