This black Bluetooth headset comes in a cardboard box along with an instruction leaflet, a short micro USB charging cable and loads of different sized ear-tips and ear-hooks in case you prefer them over the fitted medium sized versions.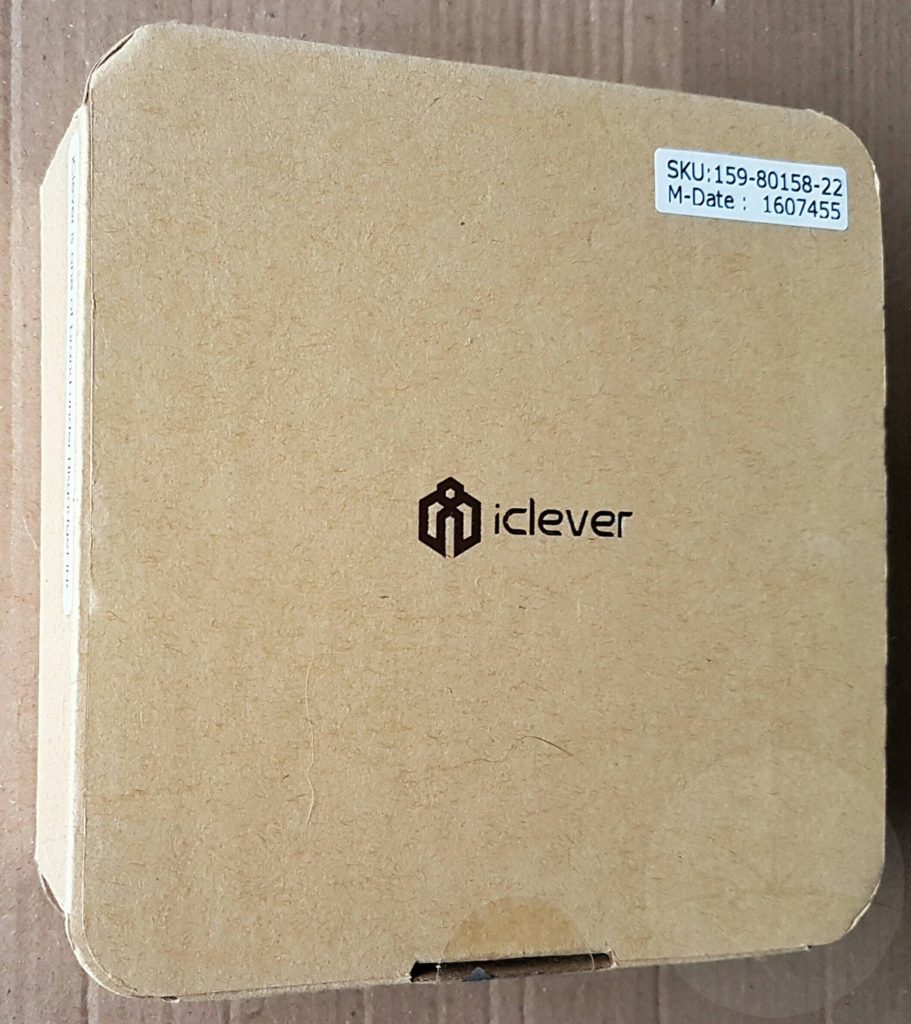 The headphones themselves have two earpieces fitted with flexible ear-hooks, each with a matte plastic shell. They are connected by a thin rubberized cable that runs behind your neck or under your chin. This cable is plenty long enough for even the biggest heads, and you can shorten it with a clip if desired.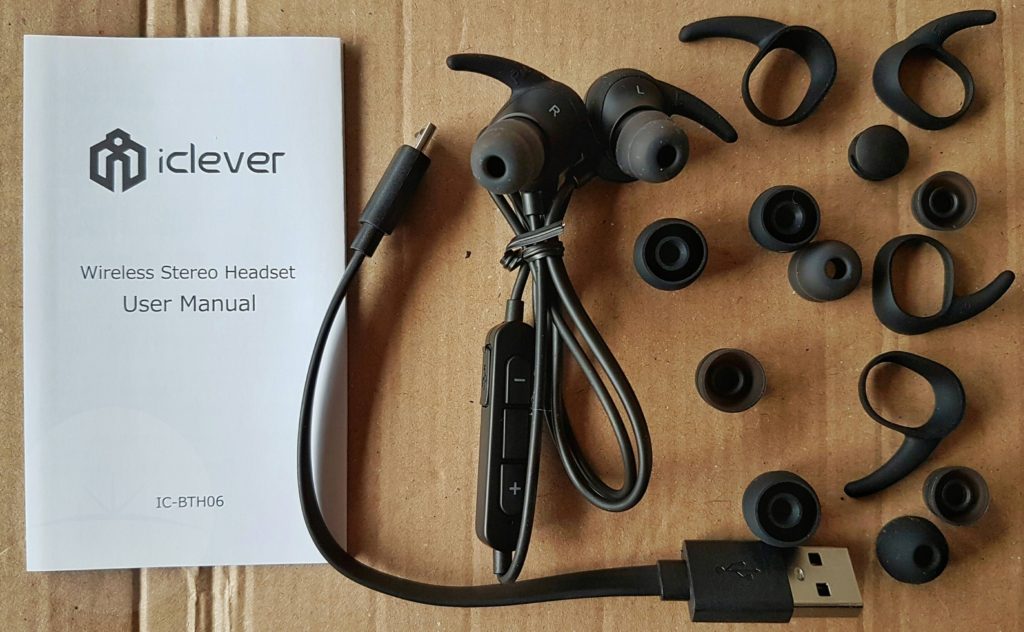 Pairing was straightforward and voice prompts and tones give a good indication of what is happening along the way. There's a remote control embedded in the cable just below the right ear-piece which has the usual on/off/play/pause/pair and +/- buttons (which you tap to adjust volume or hold down to skip tracks) plus a microphone and a standard micro USB port hidden behind a cover on the side.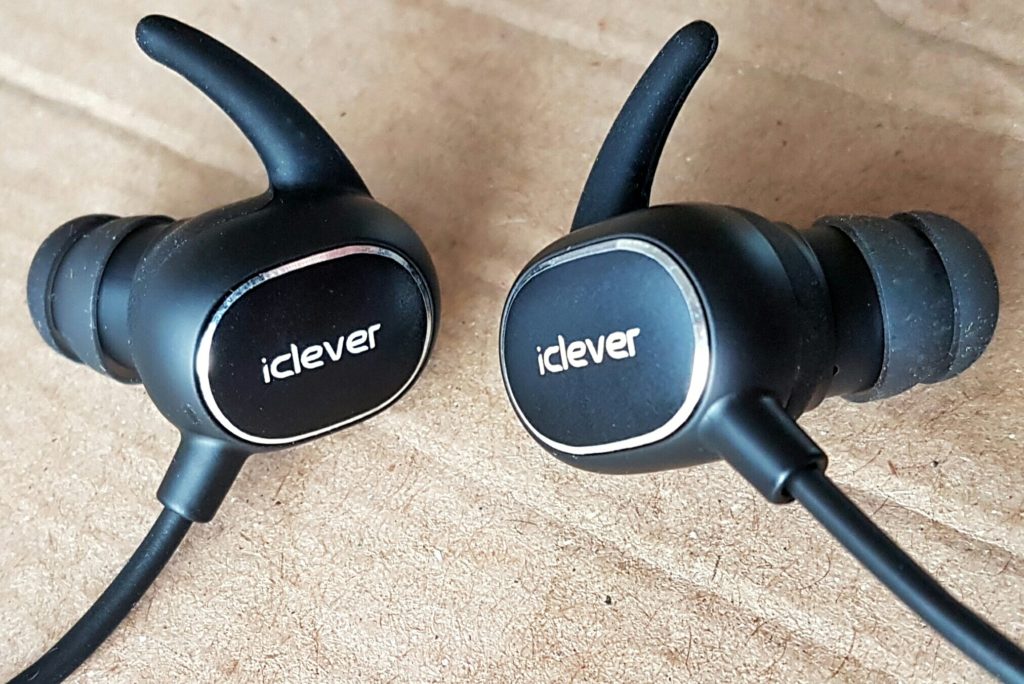 It can be fully charged from flat in around 1.5 hours, after which it lasted for over another 5 hours of listening (about average for these type of headphones).
Bluetooth reception was really good with rarely any hiccups when my phone was in my pocket. Audio was clean and crisp but I felt it was a little lacking in bass. Even though they can be driven to pretty high volumes I didn't notice any distortion. Overall these sound pretty good for a budget pair of sports Bluetooth headphones and I also had no problems making calls.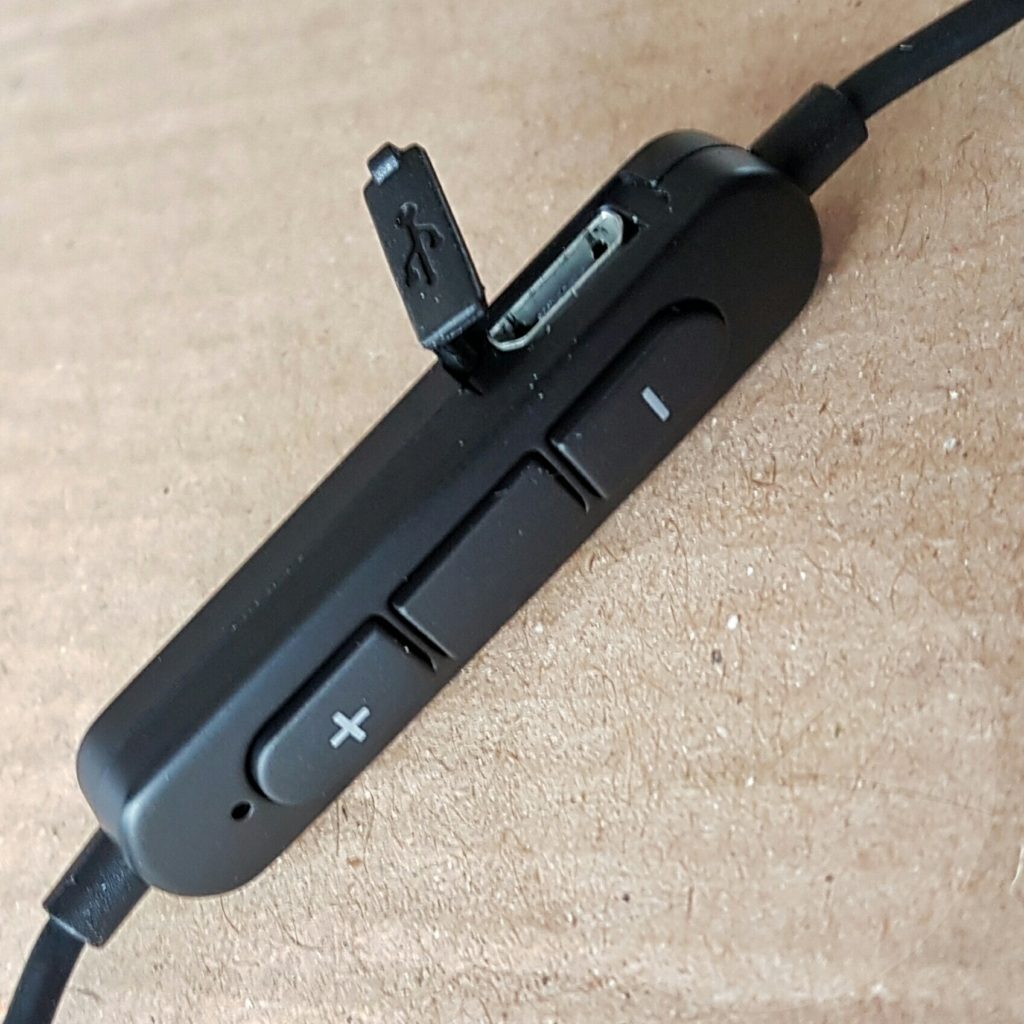 These headphones are extremely light and once you find the right combination of tips and hooks they fit very snuggly. I was able to wear them for hours without discomfort. Isolation was excellent with very little leakage and you should have no problems with them falling out during most types of sporting activity. However you'll need to bare in mind that while they are IPX4 sweat resistant, they aren't completely waterproof.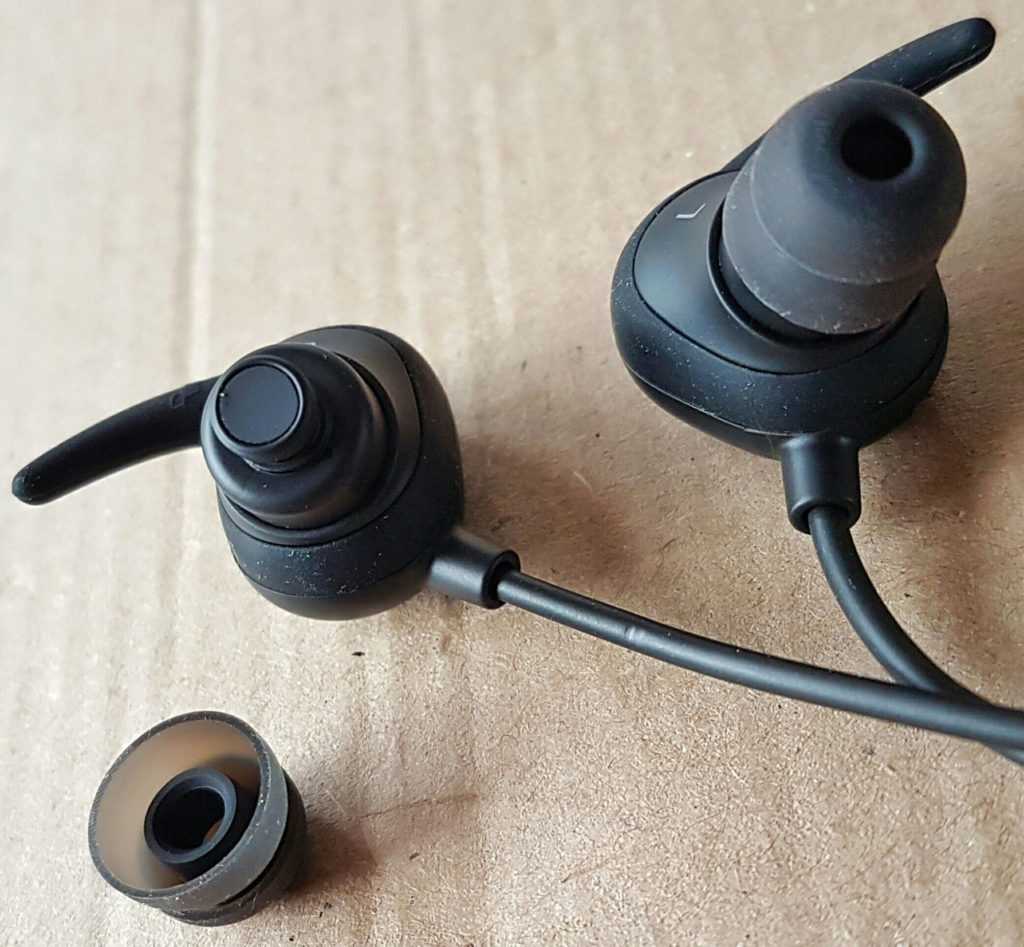 At the current price of £17.99 / $27.99 I can definitely recommend these as they are an inexpensive, well made, lightweight and really comfortable pair of wireless sports headset that are easy to use and offer decent overall performance.