Moshi Otto Q is a premium Qi wireless charging pad that supports 10W fast-charging through phone cases up to 5mm thick.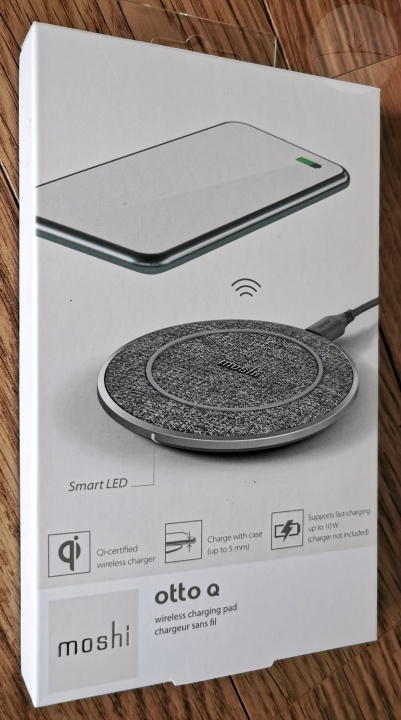 Apparently inspired by a Danish ottoman, the device itself is a small, circular pad finished in a fancy "Nordic Gray" fabric. The base is covered in non-slip silicone and there's also a ring of silicone on the top that gives your phone some traction when sitting on the pad. The outer edge is metallic plastic with a "smart" white status LED on the front edge and a USB-C power port at the back. We liked the modern and stylish look of the Otto Q – the fabric really helps to set it apart from the all-plastic finish we normally see with these charging pads.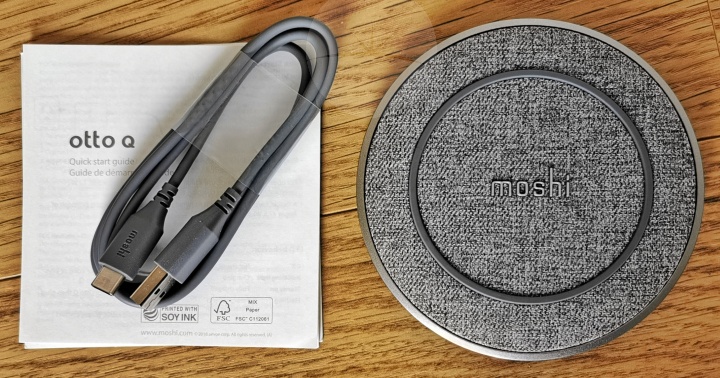 A sturdy 1M USB-A to USB-C cable is included and you'll need to plug this into a QuickCharge 9V wall charger to take advantage of wireless fast charging (up to 10W on supported handsets).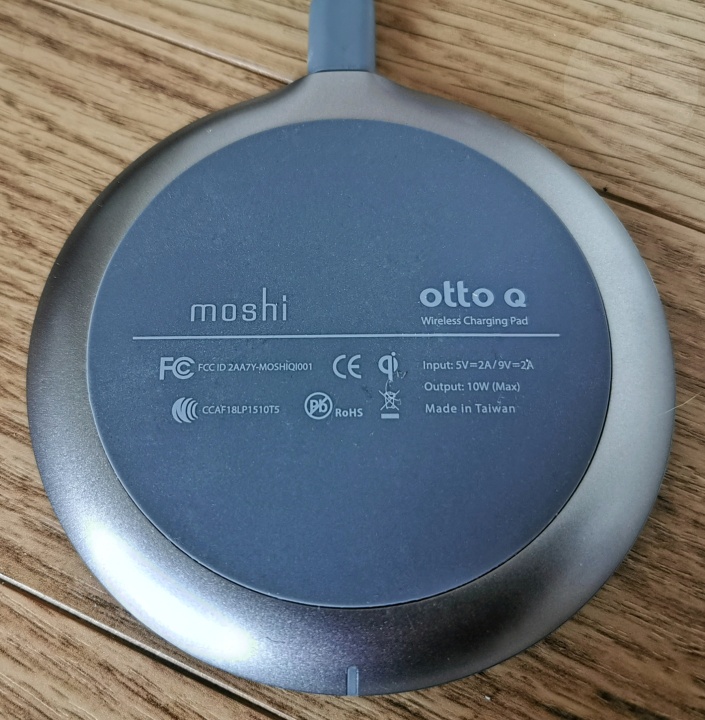 The white LED indicator remains unlit until you place your phone on top. It should then begin to "breathe" (fade in and out) to let you know that it's charging. Once the phone is fully charged this light remains steady. A rapidly flashing light means the Otto Q has detected a foreign (likely metal) object on top and has shut off to prevent heating.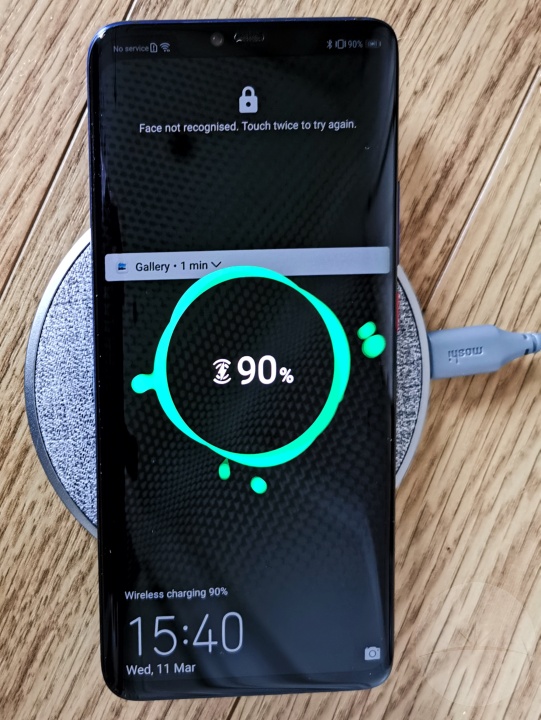 If our office is anything to go by, must of us like to protect our phones with a case. This can be a real problem with some wireless chargers, but not for the Otto Q. It's innovative Q-coil™ module features a 2.6mm ferrite sheet which apparently allows your phone to charge efficiently in cases up to 5mm thick.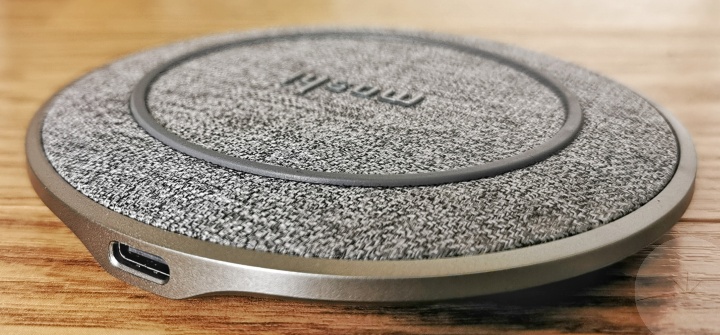 The Otto Q is simple to use and we were able to quickly charge a variety of cased handsets with no issues. As with other Moshi products, at $39.95 / £44.95 it is a little pricey compared to many wireless charging pads on the market. You're paying a premium for top quality, stylish design and flawless performance. If you're looking for a charging pad that you'll be proud to have sitting on your desk then check out the links below…