While we were delighted to be able to attend their P30 Series launch event in Paris on March 26th, it's only been around 5 months since we reviewed Huawei's Mate 20 Pro and so we did wonder how much "wow factor" Huawei could possibly pull out of their sleeve for their new flagships after such a short period of time. With the Mate 20 Pro's already impressive camera performance, could the P30 Pro really deliver on Huawei's "rewrite the rules of photography" marketing?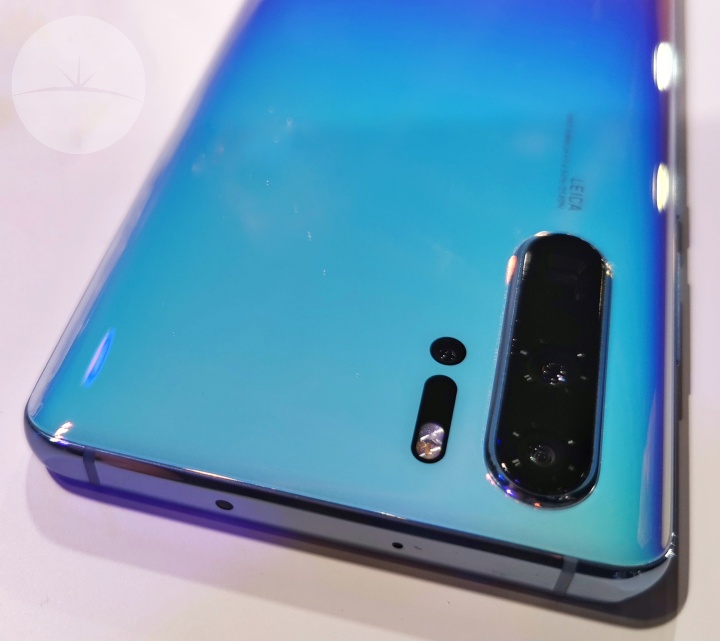 Build & Design
The P30 Pro is a slightly larger, thicker phone than last year's P20 Pro – very similar in size to the Mate 20 Pro. General build hasn't changed with sturdy aluminium sides and curved glass at the front and back. Despite the size, the curves stop the device feeling bulky and it fits comfortably in the hand. Waterproofing has been upgraded to IP68 meaning it can survive greater depths than previous models.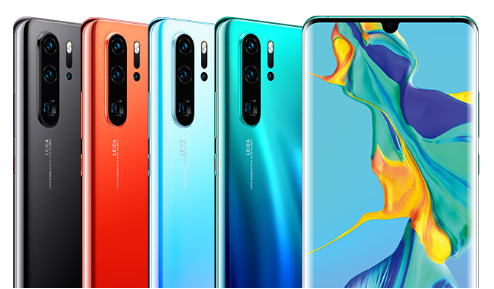 This time we get five different colour options – Amber Sunrise (red/orange gradient), Aurora (blue/turquoise gradient), Breathing Crystal (white/purple gradient), Perl White (white/pink gradient) and straightforward, dependable Black. No matter which you choose, the P30 Pro is a stunning phone and feels every bit as high-end as anything offered by the competition.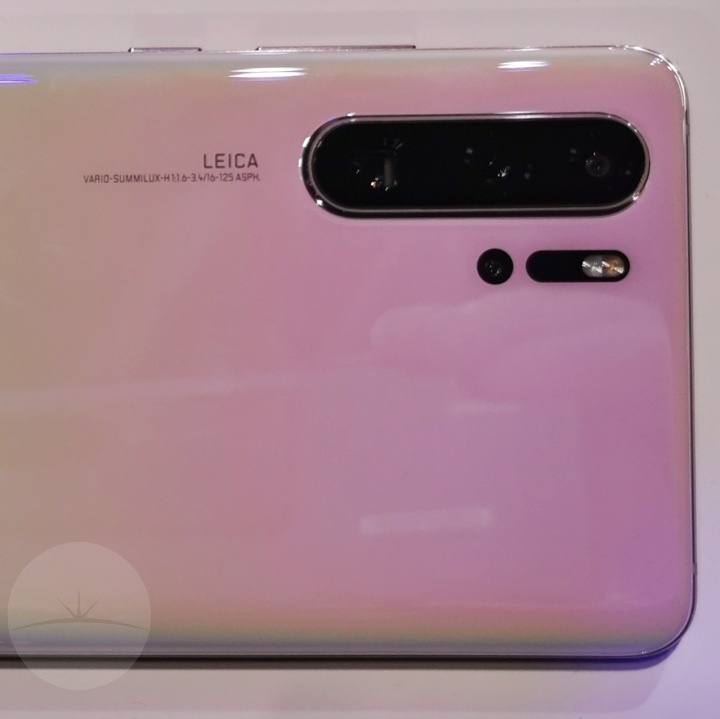 At the back a vertical strip of Leica camera lenses runs down the top-left corner. These protrude slightly making them more prone to damage and giving the device a somewhat unbalanced feeling while resting on a flat surface. That slippery back glass may allow 15W wireless charging, but factor in how well it also attracts fingerprints and you'll understand why I felt much happier with a case fitted.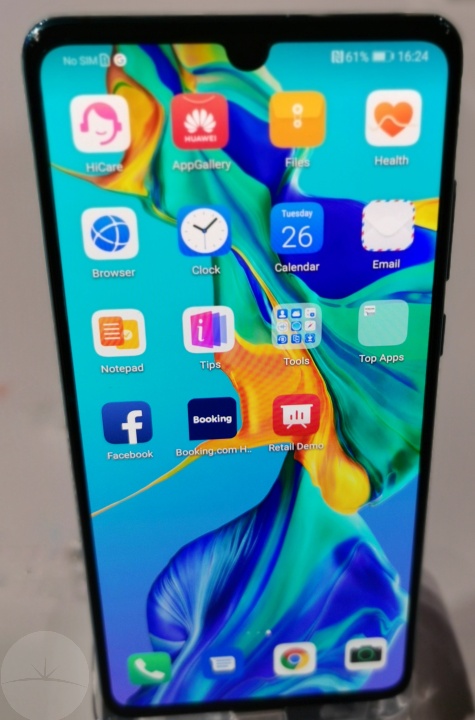 The front of the phone is covered with an almost edge-to-edge 6.4 inch OLED display apart from the tiny dewdrop notch selfie-cam centered at the top. This is definitely less obtrusive than the notch of the P20 Pro and Mate 20 Pro, and I no longer felt the need to activate the setting that hides it with a black bar.
Huawei managed to retain the notification LED on it's lower-end P Smart 2019 by moving it down to the bottom of the display. However in the quest to maximise screen real-estate, unfortunately this handy little light has finally been squeezed out altogether on the P30 Pro. It can be argued that the always-on display retains a lot of the same functionality, but I for one will miss this little guy (much like the ill-fated headphone socket). They've kept the IR TV remote bulb up top though, with the clicky volume rocker located above the red power button on the right side.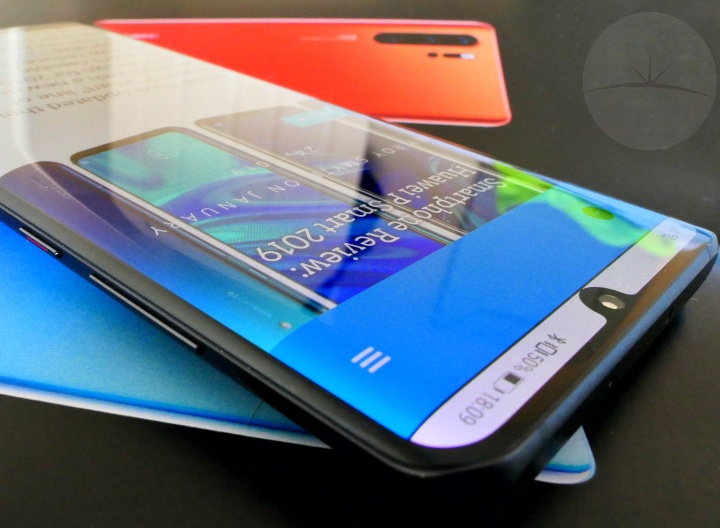 There's no longer any visible call earpiece speaker as this now sits underneath the screen making it vibrate using magnets. You won't notice any difference during calls but it unfortunately doesn't back up the bottom speaker to deliver the stereo output we enjoyed on the Mate 20 Pro. The Mate 20 Pro also had the bottom speaker embedded inside the USB-C port while here it sits separately to the side making it easier to muffle when held in landscape orientation. In terms of sound quality this speaker does okay but I preferred the audio from the Mate 20 Pro.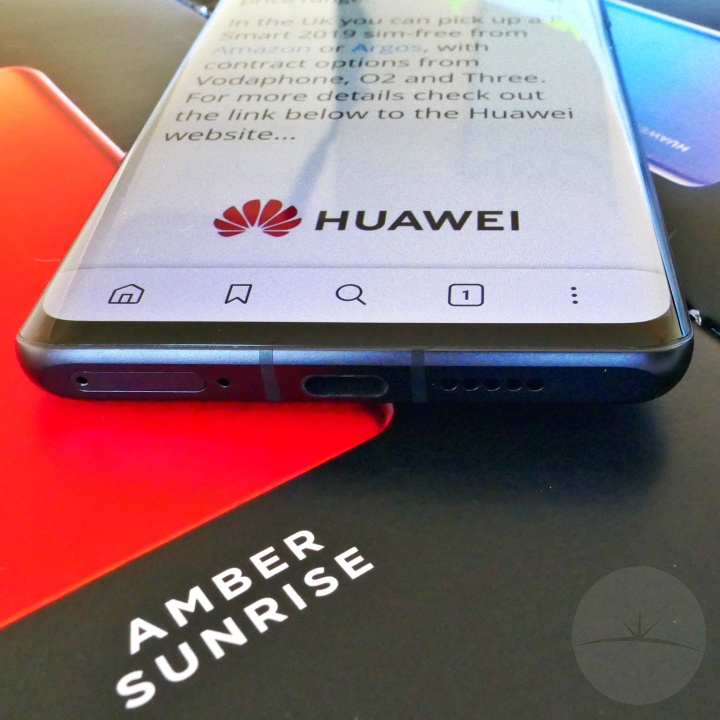 The in-screen optical fingerprint sensor makes a return from the Mate 20 Pro, located lower down and with a 20% speed improvement. This location felt more convenient to me and both accuracy and speed seem to have been significantly improved over the previous implementation. Face unlock also makes a return, but the lack of an infrared sensor means it isn't 3D. This is obviously a downgrade in terms of security but it does seem to recognise me more easily than the Mate 20 Pro. Between these two features, the P30 Pro only rarely requires any repeated attempts to unlock.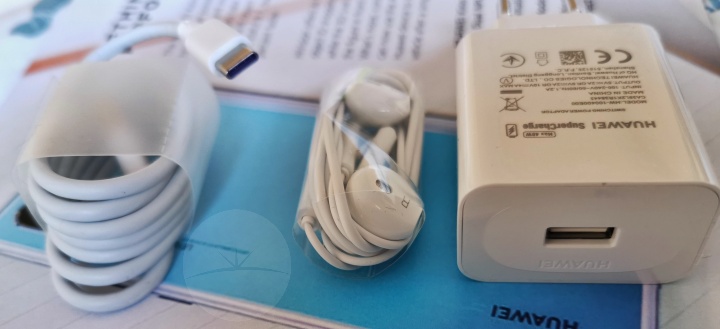 Specs & Performance
The P30 Pro has similar internals to the Mate 20 Pro – same Kirin 980 processor with Mali-G76 MP10 GPU, similar 1-2 day battery life using the same size 4200mAh battery and internal storage options starting at 128GB with optional expansion using Huawei's proprietary Nano memory card. Wireless (and reverse wireless) charging is again supported, as is 40w fast USB-C charging that allows you to get from zero to 70% in just half an hour. RAM has been increased to a whopping 8GB and Huawei are now also offering 256GB and 512GB internal storage options.
The screen is a slightly larger 6.47″ OLED panel with HDR support. Resolution is FHD+ 2340×1080 which is actually a step down from the Mate 20 Pro's higher res Quad-HD 1440p display. To my eyes this is not an issue on a panel this size – resolutions higher than 1080p are lost on me, making them nothing more than a waste of battery life. This is a beautiful display – crisp, bright and well saturated with excellent contrast ratios.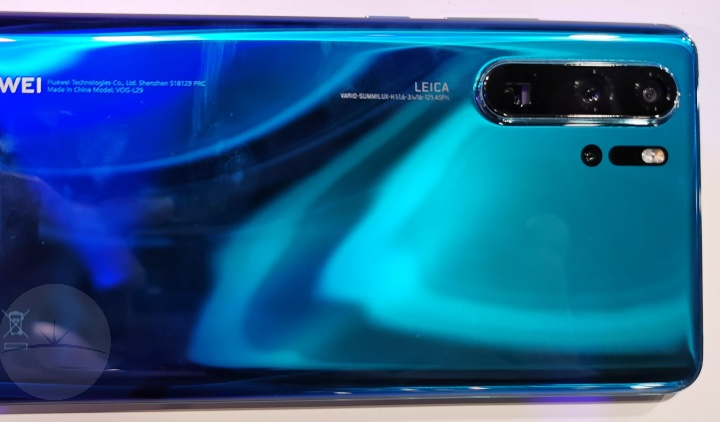 Software
The P30 Pro comes with the latest version of Huawei's Emotion User Interface – EMUI 9.1. Not much appears to have changed since 9.0 on the Mate 20 Pro (including the optional swipe gestures) so please refer to my previous review for more details.
In summary, once the aggressive battery management has been tamed I've no problems using this O/S as my daily driver – it offers a smooth, lag-free experience with no crashes, slowdowns or stability issues.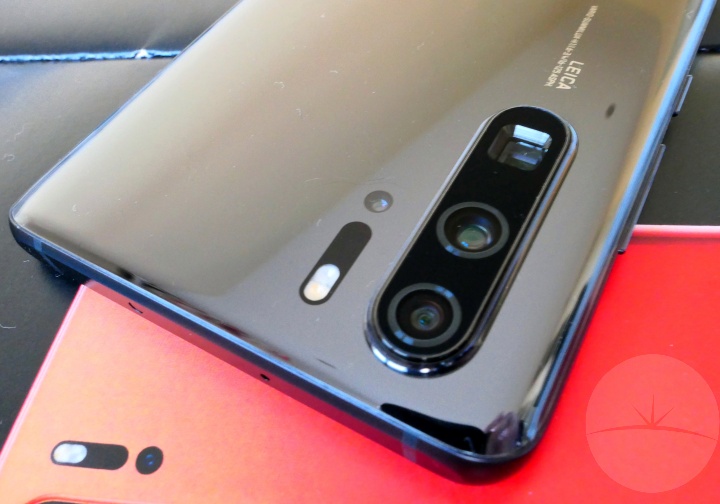 Camera
It's no surprise that a lot of Huawei's focus would be on the camera performance of the P30 Pro. It was the P20 Pro's camera that put Huawei on the map for many phone enthusiasts and the Mate 20 Pro proved they are ready to bring out the big guns.
Again there are three camera lenses at the back using Leica optics. The main shooter being a 40MP, 27mm, f/1.6 with OIS backed up by a 20MP, 16mm, f/2.2 wide-angle and a 8MP 125mm, f/3.4 zoom (also with OIS). Under the dual-tone LED flash there's also a Time-of-Flight (ToF) sensor used for depth information. The front-facing selfie cam is 32MP f/2.0.
Rather than resting on their laurels, Huawei have made a couple of important enhancements to what we got with the Mate 20 Pro. First of all the main camera now incorporates new Super Sensing RYYB technology that allows more light to be absorbed and thus giving significantly better low light performance over your typical RGB sensor. Secondly we have Periscope optical zoom offering detailed shots at 5 times normal magnification.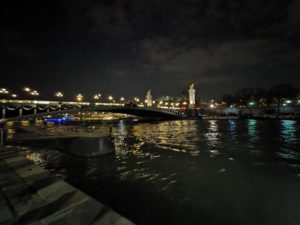 The results shown at the Paris launch event seemed to good to be true, with a stark contrast between direct photo comparisons to the iPhone XS Max and Galaxy S10 Plus. Low light shots that came out looking mostly black from the competitor's flagships looked bright, clear and saturated from the P30 Pro. I admit I was skeptical whether these results would translate to real life use, but then they rolled out a live demo that definitely made this one of the more entertaining events we've attended. If you'd like to see this for yourself then you can check this YouTube video of the launch (demo starts around 1:08). Taking shots with the 3 phones, the P30 Pro zoomed to a sign at the back of the room (around 60 metres away) with greater magnification and a lot more detail . Then they switched off the lights and took a bright, colourful photo of a scene that the audience (and competitor's phones) couldn't even make out – highly impressive stuff.
Although the main sensor can be set to capture 40MP images, by default it uses all those pixels to add extra detail and brightness to 10MP shots. AI stabilisation has been beefed up, which combines with hardware OIS to make hand-held motion blur a thing of the past. AI also gives us a new HDR+ mode that handles challenging lighting conditions with ease.
The camera app makes it easy to handle the zoom capabilities of this phone, automatically switching between lenses as required (although I did notice a subtle colour shift between the normal and wide-angle lens). You can tap the icon to jump between 0.6x, 1x, 5x and 10x or use the usual pinch gesture for setting more accurate zoom levels up to 50x digital zoom. While 50x is technically impressive, this is probably better suited to spying on your neighbours than capturing any shots you'd want to keep. However between 5x and 10x, a hybrid zoom is used that combines data from all three sensors to produce very respectable results.
Iconic Eiffel tower can be seen at a distance from a Paris Convention Centre window. 10x allowed me to get a decent shot
The wide-angle lens is very similar to the Mate 20 Pro, producing sharp, shots with very little lens distortion while also allowing macro shots from only a few centimetres away from the subject. You can even get pretty close with the 5x lens for super-macro extreme close-ups.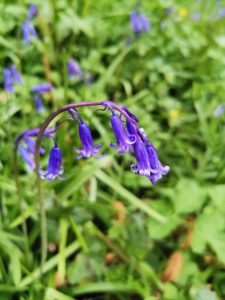 Night mode makes a welcome return, combining multiple shots over a longer timeframe to build up a brighter, more detailed result. This works just as well as we saw with the Mate 20 Pro, even proving useful during daytime for adding extra HDR-esque range to your shots. The big difference however, is that with the P30 Pro you don't really need to use this mode in low light – a quick snap using the main Photo camera mode works in almost complete darkness and the results are almost as good. It never fails to amaze me when I get a sharp, bright photo of something that's so dark I can't even see it properly. The flash is totally unnecessary on this phone.
The time-of-flight sensor is only available on the Pro version of the P30, bouncing invisible light off objects in the scene to map more accurate depth information. This is used for a more accurate bokeh blur effect in Portrait mode compared to relying on a second camera lens as used on the P30 and Mate 20 Pro. The Selfie cam also has HDR and low light enhancements, plus the resolution has also been increased from 24 to 32MP. The amount of detail this gives selfies is fantastic, while pixel binning is used to compensate for lower light conditions and keep face unlock alive.
Video recordings look great with sharp vibrant results and excellent stabilisation. Resolutions up to 4K 30 frames per second are supported, and there's also a 960fps slo-mo mode.
Conclusion
At launch the Huawei P30 Pro retails at £899.99 here in the UK, matching Samsung's S10+ and cheaper than the iPhone XS. It easily stands head-to-head with these flagships and exceeds their capabilities in a number of key areas.
One of the biggest competitors has to be Huawei's own Mate 20 Pro which started at the same price but can now be picked up for around the £700 mark. While the P30 Pro has an improved camera and fingerprint sensor, for those that don't need the low light and zoom improvements then in day-to-day use they are very similar phones. This newer device has even made a couple of compromises so I'd say it's probably not worth switching from the Mate 20 Pro.
However those upgrading from last year's P20 Pro will see a lot of improvements. The P30 Pro is a great performer with no major flaws – the biggest selling point obviously being the extensive camera hardware backed up by software smarts.
You can rest assured you'll be able to take the photo you want in just about any situation. Use wide-angle to get that whole building into the frame, zoom in to get a recognisable shot of your kid from the audience at the school play, take close-up flower macro shots, blurred background portraits, photos facing the sun or in the dark without flash, even high-res selfies – all hand-held without motion blur and with high quality results. This flexibility will make the P30 Pro highly desirable to smartphone photographers, allowing them to mimic what would have previously required carrying a camera bag full of expensive kit.
For more details on the P30 Pro check out the Huawei website link below..