Review: Insulated Sidewinder Bottle from Liquid Hardware
As a larger gentleman I am in need of hydration a lot. If I'm doing a long walk, or finishing a difficult piece of writing, I tend to drink a lot of water. Currently I used old bottles, or a big plastic bottle, but due to health risks with BPA and just general germs, I thought there must be a cool alternative. So I came across Liquid Hardware, and contacted them as I hadn't heard of them before and they appeared to be offering a great product. They were more then happy to send me a Sidewinder bottle of theirs to test for a month or so, and I am hooked.
I was sent a 600ml stainless steel bottle with a rubberised black lid, there was a grey blob on the side, but I will come to that in a bit. The steel is food grade stainless steel, which means it won't hold any smells. Case in point, I forgot to clean out a smoothie from a week ago, so I chucked the contents away, then flushed with water. There was no smell, or taste, I never used soap, just normal tap water and it was completely clean.
Its very durable too, so if I want to pack up and bring a hot chocolate with me, I can fill it up and just chuck it in the bottom of a bag. Then a couple of hours later have a hot cuppa chocolate! When drinking from other insulated bottles, I normally hold the lid in the other hand or simply put it on the ground. This is where that grey blob comes into play, it's magnetized! So it can be attached to the side of the bottle, and means that you have a hand free, never lose the lid, and keep the lid clean. This also means that the lid can be attached to any magnetic surface. Also if you're lost in the jungle, you can put the lid into a body of water, it then acts like a compass, a great little addition.
I have used a number of thermal cups, and one problem I have is that there is always some form of leakage, with the Insulated Sidewinder Bottle there is zero leaks. I tested this by putting in water, and literally throwing the bottle around. I knocked it down the stairs, put in a bag and went for a run, and left it upside down all night. At the end of the day, there was no water leakage at all.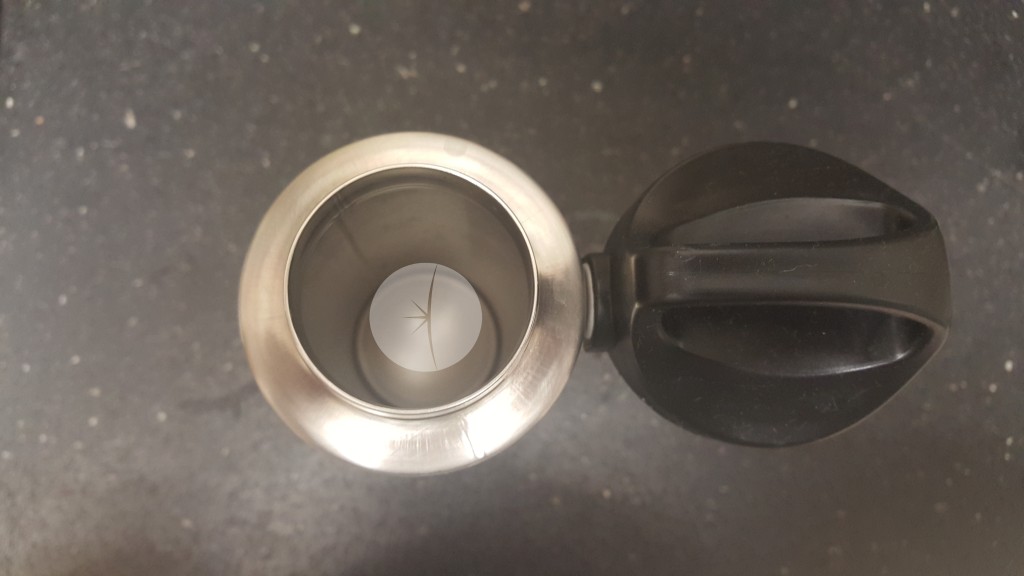 Stats for nerds:
Vacuum Insulated for HOT or COLD
Magnetic Quick Stick Lid™
Food Grade Stainless Steel
Leak Proof Design
Lifetime Guarantee
USA Patented and other USA & International Patents Pending
Custom Finishes, Graphics & Logos Available
Bottle Sticks to just about any Metal Surface for Storage, Even When Full! (Refrigerator, Gym Equipment, Playground Equipment…)
Lid Floats in Water and Becomes a Survival Compass
Zero BPA™
You can tell there was a lot of thought and planning going into the development of this bottle. Though I know there are a number of cheaper alternatives, but like a lot of things I'd rather spend the $30 for this bottle, and never have to buy one again, then spend $5 on a bottle and have to buy one every other month. Check it out below: