The Vadiv WL02 is a rechargeable alarm clock / LED table lamp that has been specifically designed to help you get to sleep and gently wake you up again.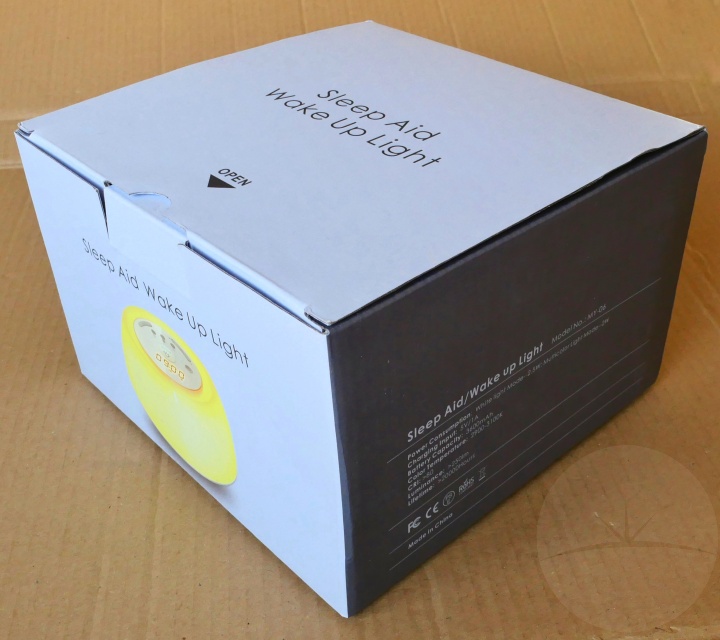 At around 7" wide and under 5″ tall it has a round design with a white plastic base and translucent plastic lamp shade. The LED clock and controls are on the top with a speaker and Micro USB power port on the base. It also comes with an instruction leaflet and USB charging cable.
Above the clock is a large snooze button and a small on/off button for the orange LED clock. This display is easy to read in the dark but isn't overly bright and so can be difficult to see during the day.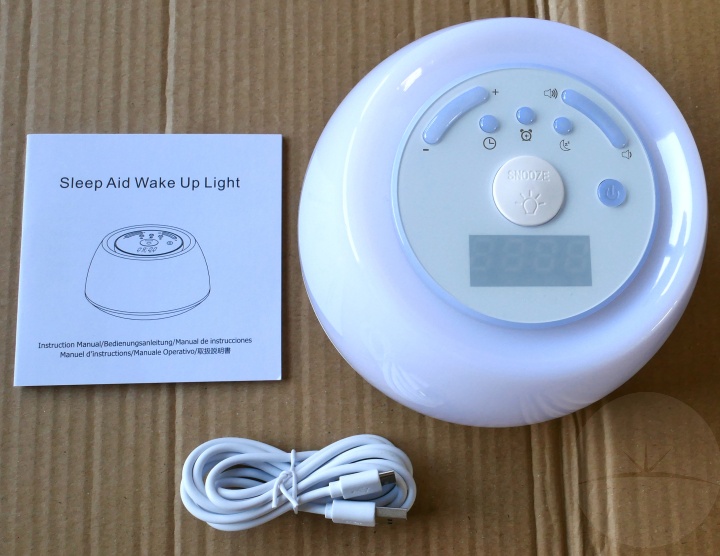 A single tap of the snooze button activates the white light and toggles between off and 3 brightness levels. It gives a slightly warm white light, with the lowest setting suitable for background lighting and the highest being bright enough to light a small room. The lampshade does a good job of diffusing the light and your eyes never get dazzled.
Hold your finger on Snooze for a few seconds and the lamp starts slowly cycling through 256 different colours. In this mode you can simply tap again to stay on a colour – or again to start it cycling again.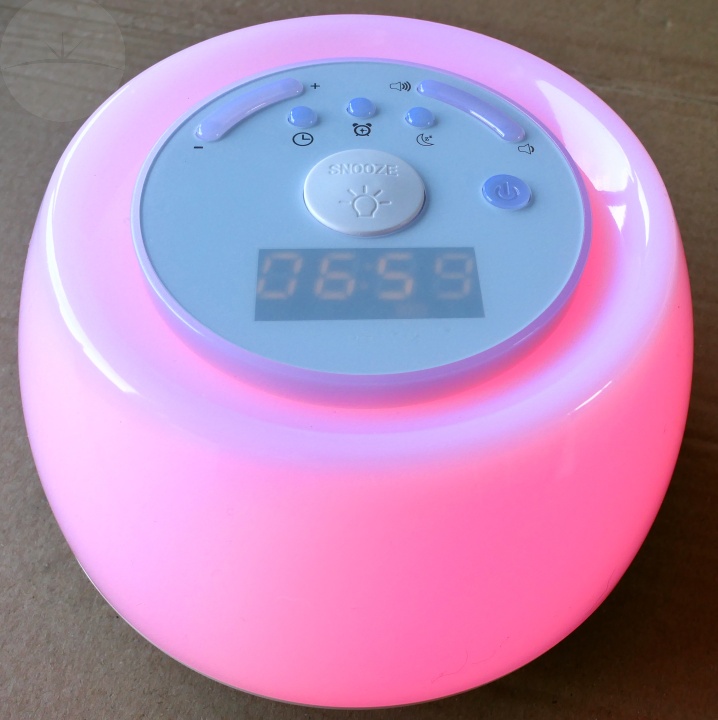 Also above the Snooze button you get volume, brightness, time setting, alarm and sleep aid controls and it was straightforward to set the time and alarms. You get to choose between 4 different "natural" alarm sounds – wave, rain, water drops and white noise. These are quite nice to wake up to (starting at low volume and gradually increasing until pretty loud), but the sounds loop after about 5 seconds which did I find repetitive. In addition, the lamp lights dimly 30 minutes before wake up time and the brightness gradually increases (this is enough to wake me up most of the time).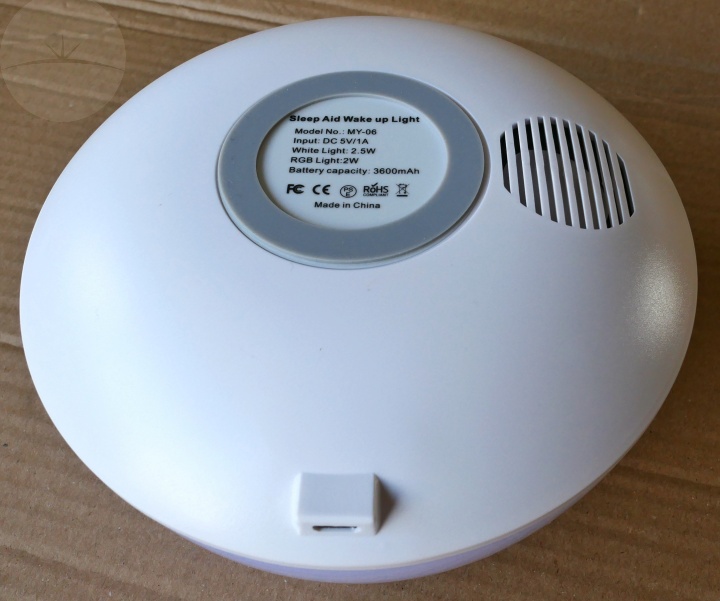 The sleep aid button activates a specific shade of red light that (along with the nature sounds) is supposed to help you fall asleep. This can be set to automatically shut off after 15, 30 or 60 minutes.
There's no problem leaving the WL02 connected to the mains as it's very power efficient using only 5W of electricity. However it does have an internal 3600mAh battery which will be handy when travelling. To charge you'll need your own USB power source which can connect with the supplied cable to the standard Micro USB port on the back. This takes a couple of hours to fully charge after which you should get between 5 and a massive 120 hours of light depending on brightness settings.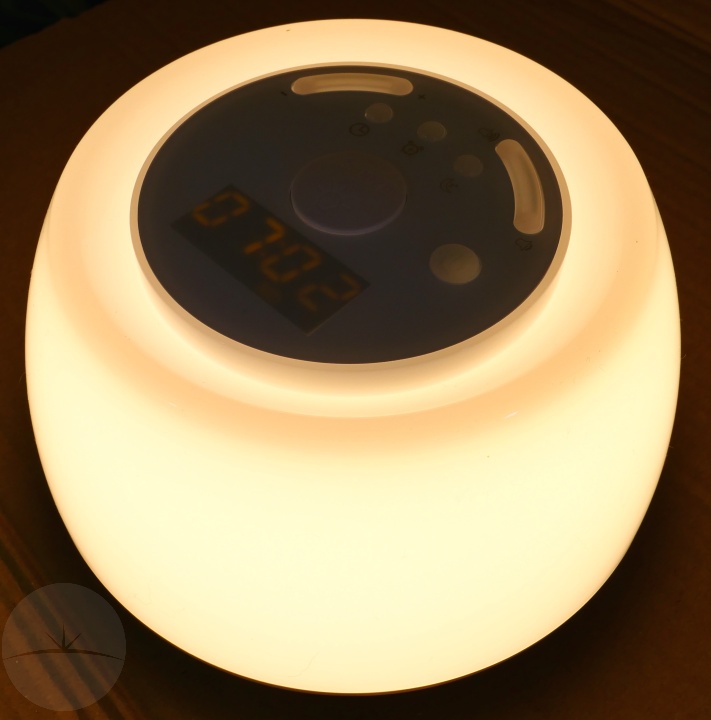 If you struggle to get to sleep or are simply looking for a less abrupt start to your day then the WL02 is well worth checking out. It's seems well made, it's energy efficient and having the combination of lamp and alarm clock makes this a really handy gadget to have beside your bed.