Hi guys ,I'm back again with another fantastic product for you, so here is my review of the Leef Access. As I have previously mentioned in my last Leef review, memory is one of the most important things to consider when choosing your mobile device, go back just 5 years and 16gb seemed amazing and for many of us, would have never been filled (not me though), these days 16gb seem to be an entry level memory size, which is fine for the user who doesn't use all that much, my wife has 16gb of storage on her mobile device and she is very happy with it, but what if it's not enough, you're stuck with it, right ?
Wrong (sort of ), yes you're stuck with the limited internal storage, but external storage, well that's a whole other ball game, what Leef have done is create products which tap into that hole at the bottom/side of your device, you know that one you plug your charger into at night, to give you the external storage that you deserve, now obviously the size of the storage is in your hands.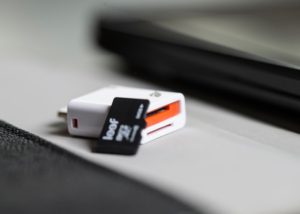 It is such a cute little package beautifully designed with a soft glow led for indication of functionality, color scheme is simply gorgeous, I'm a huge fan of crisp white products and to trim it with that deep orange for me is genius and the Leef logo on the front, if he were alive right now I'm sure the tech style guru Steve Jobs would be hiring the designers whilst patting them on the back for a job well done, that being said it would be nice to see some personalization in color variants, there are also two small holes in the casing for a carry strap, however it is my only flaw in the design as I do feel a little unnecessary as it is small enough to lay in your pocket unnoticed.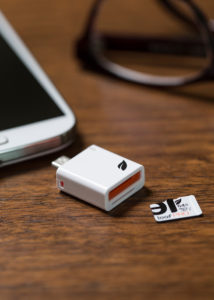 You can carry around two micro SD cards with this device however only one can be read at a time, the micro SD card reader is also trimmed with that amazing deep orange color while the second slot is just for holding your secondary card.
Now with all the beauty of its design I do feel it's not as practical as the Leef bridge which sported the standard USB and micro USB connectors to access the internal memory on PC as well as your mobile device, however it's simply to either store your photos or even movies for instant playback, all the things that will clog up that all important internal memory, it is intended for Android 4.1 Jellybean and upwards and have USB OTG enabled but with some device manufacturers opting to loose the micro SD card slot it's a welcome to Leef for bringing products like this to the table.
OK so here is my really bad news, after playing around with the device for a week and I put the Leef Access through it's limits as it does boast that it is dust and washing machine resistant it did die on me but i must stress and i don't think I can stress this enough it was an intensive course of abuse to the device as I did purposely leave it at a local warehouse for 2 days which I can tell you is ridiculously dusty and after which it did go through the washing machine 4 times consecutively.