Penclic reckon the world needs a new computer mouse and they want to sell it to you with their pen / mouse hybrid, the R3.

The R3 comes packaged in a fancy plastic cylinder, along with instructions, a rechargeable AAA battery, a pouch, a USB wireless receiver and a retractable micro USB charging cable. The design is basically a stylus pen with a small mouse-like base, and the device seems well made and should be durable.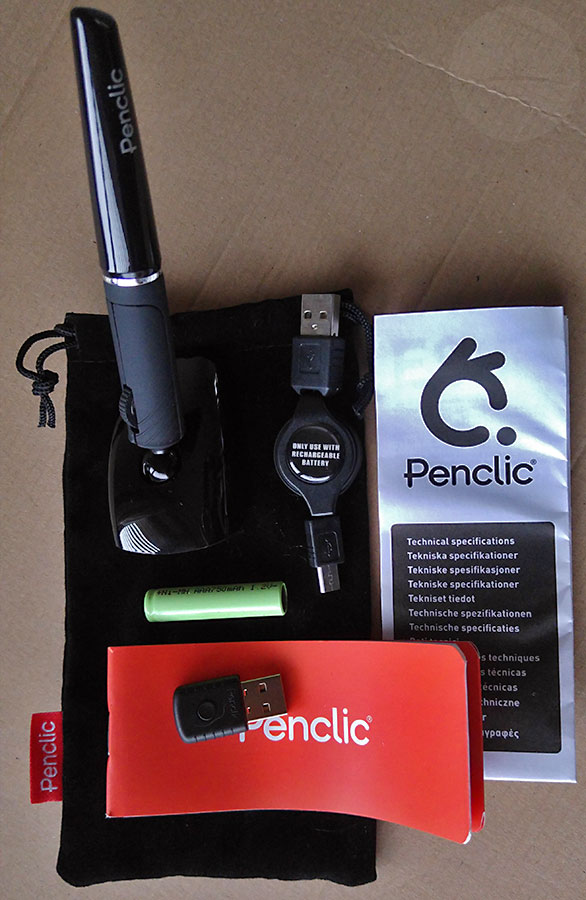 There's a hatch underneath for fitting the AAA battery and a micro USB port at the back for charging. Then it's just a matter of plugging the USB receiver into your PC and flicking the On switch on the base. Driver installation was automatic on my Windows 7 PC and the mouse started working right away.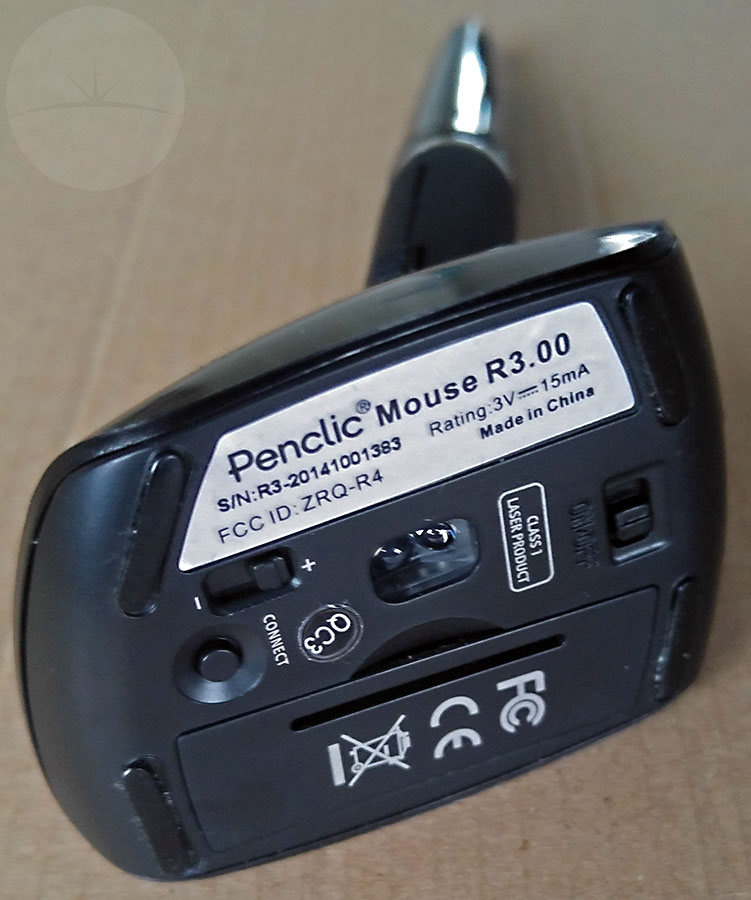 You hold the R3 like a pen and it has left and right mouse buttons plus a scroll wheel middle button near where the tip would be. The base moves really smoothly and the mouse pointer is really sensitive, picking up the smallest movement of your fingers. This will be a huge benefit to RSI sufferers as your wrist sits sideways on the desk and barely moves – it's just your fingers that do all the movements. The sensitivity can also be adjusted with another switch in the base.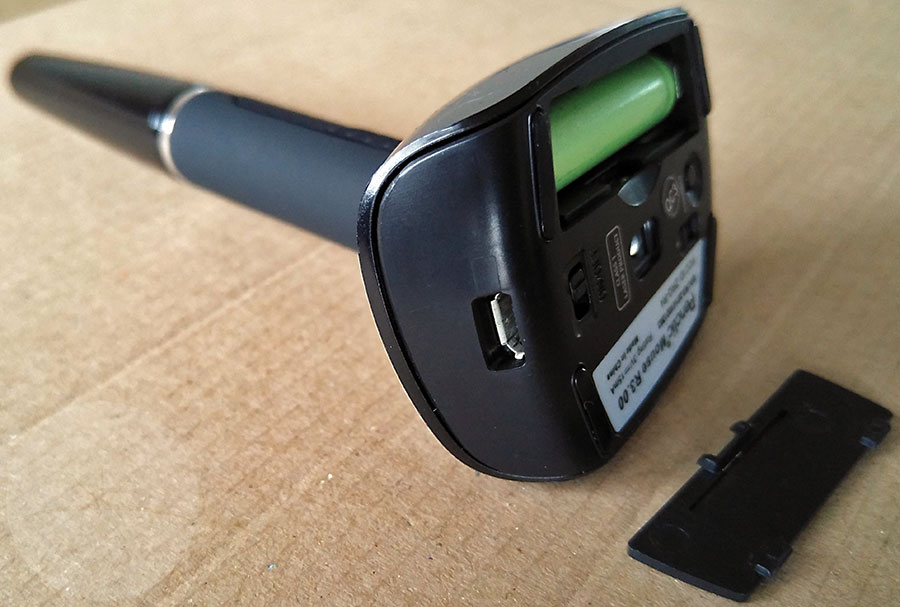 The downside of this is that it's quite difficult to keep the pen steady and click the buttons. With a normal mouse you're pushing the buttons downwards into the desk which minimises unintentional movement. Here the buttons are pressed sideways to the left or right and it's hard to keep the pen still while pressing them because it's so sensitive.

The design is certainly innovative and with perseverance I think you'll likely get used to and even begin to love using the Penclic R3. Digital artists or people with wrist issues should definitely check it out. However rather than put up with that learning curve, at £50/$60 I think the majority of people will probably stick to a regular mouse
For more details about this product check the Penclic website below…