UK company PowerBee specialise in providing a range of solar products including lights, fountains and phone chargers. Today we take a look at two of their power banks which can not only be charged by plugging them in but also just by leaving them sitting in the sun.
Both devices have a glossy black plastic shell, with the Executive finished off with a chrome (also plastic) surround. At the top of each is the solar panel which measures around 4" diagonally. They are light but seem well made overall.
Each comes with a special cable that combines with a selection of tips to allow you to charge a variety of devices – this includes portable gaming devices and older Apple products in addition to a standard micro USB connector used by most Android devices.
The UK isn't known for it's abundant sunshine, and unfortunately I wasn't able to make a significant difference to either unit's charge level using their solar panels – even when managing to keep them in direct sunlight all day.
So far both chargers are looking pretty similar, but let's break down the differences between the two…
---
Elite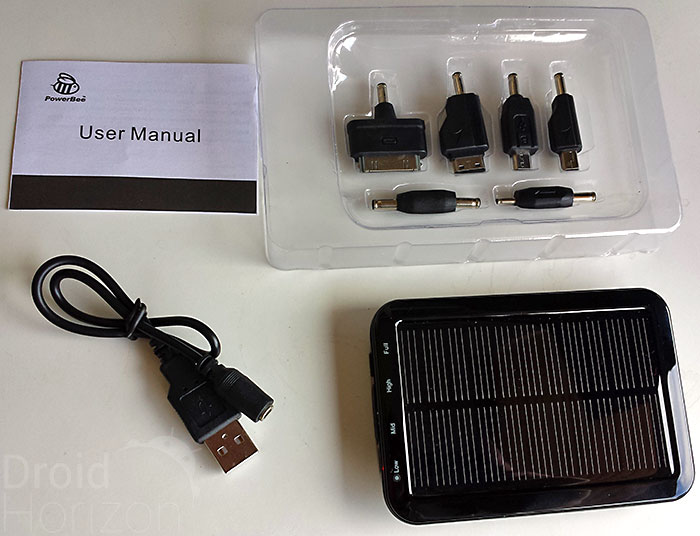 The Elite is the slightly smaller and thinner of the two. Along it's top you can find the power button, USB output port (including a rubber seal) and a micro USB input port. Above this are 4 blue LEDs indicating the charge level (Low/Charging, Mid, High and Full). The low/charging location automatically starts flashing red to indicate that it's charging whenever enough light hits the solar panel.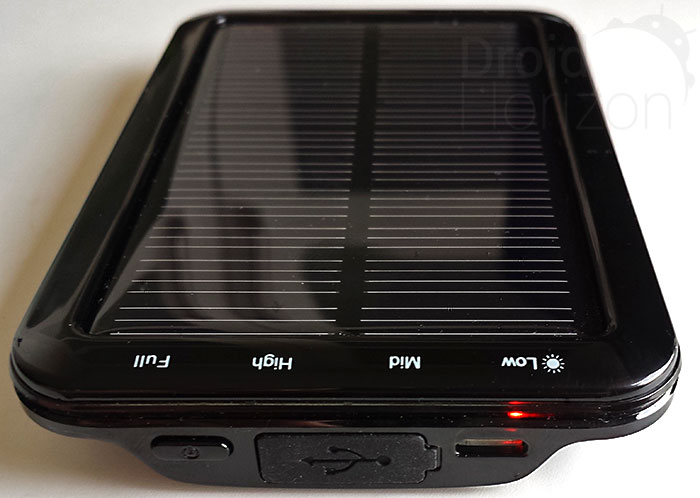 It accepts a 1A charge from it's micro USB port which can fully charge it's 2000mAh battery in a couple of hours. While it's capacity is unlikely to completely charge a modern smartphone, it will be enough to give it a decent boost. However output is 750mA so may be slower than the mains charger than came with your phone.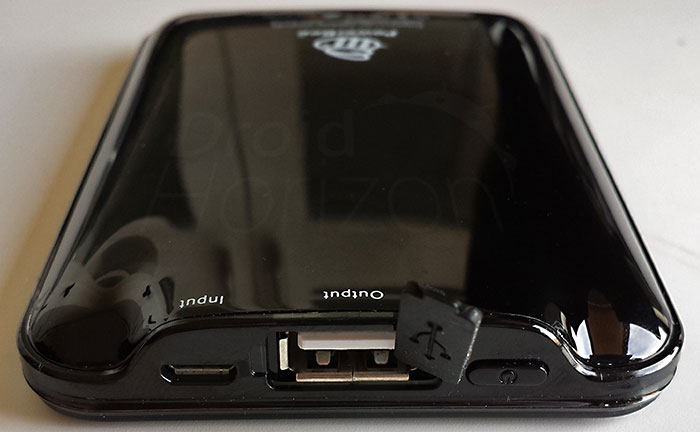 One strange thing I noticed was that output power was regularly interrupted for a split second – and this happened every 50 seconds like clockwork. The screen on both my LG and Samsung phones light up every time power is reconnected so these blips kept waking them during charging. This won't be an issue for every device, but it is obviously far from ideal for those that are affected. Happily the Executive didn't have this issue.
---
Executive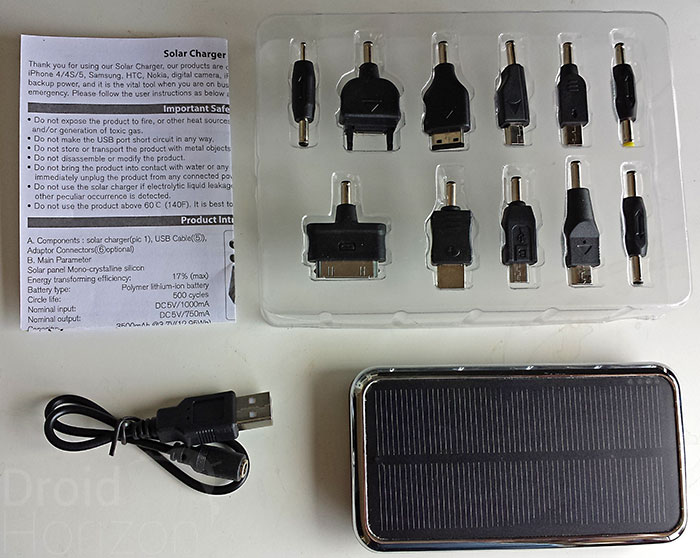 The Executive has a bigger 3500mAh battery which also accepts a 1A charge, but unfortunately it uses a proprietary input connector instead of the standard micro USB port as used in the Elite. This means you'll need to bring it's special cable wherever you want to charge it, and if it's lost you may run into trouble replacing it.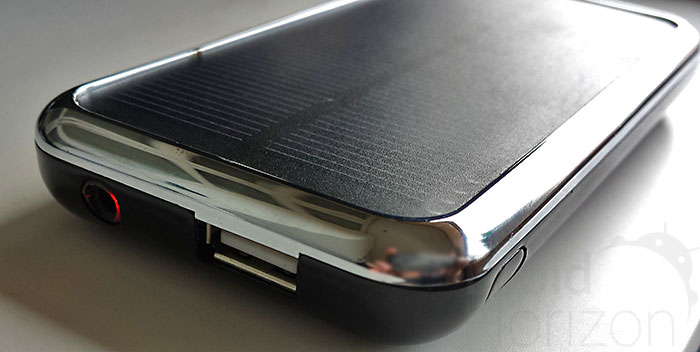 The larger capacity means you'll be able to fully charge most phones, but again output is 750mA so charging may not be the quickest.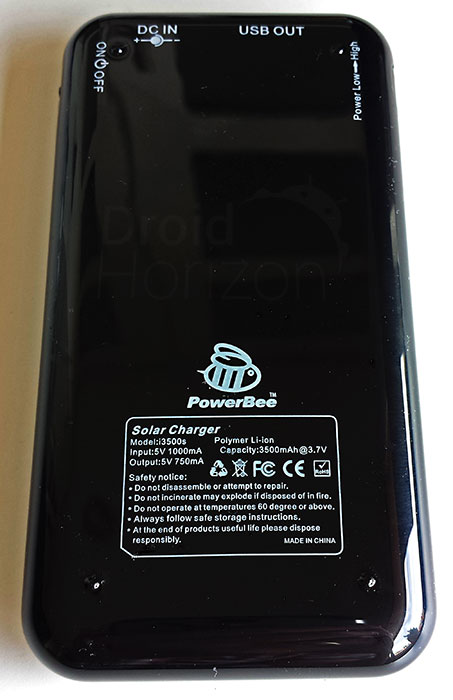 Along one side is a power on/off switch which I actually prefer to the automatic shut-off of the Elite. If you hold down the button at the other side while the unit is on it, up to 4 blue LEDs will light up giving you an indication of charge level.
---
Conclusion
Unfortunately regardless of what part of the world you live in, neither of these chargers will satisfy those with dreams of powering their smartphones from the sun. While you may be able to gather enough energy to charge low-power accessories like Bluetooth earphones or smartwatches, it's unrealistic to expect a panel of this size to meet the energy demands of modern smartphones. If you just want an emergency battery that will stay topped up when left long-term in a sunny location then these will do the job, but if you're serious about solar charging then PowerBee sell a larger 2W panel that may be a better option.
With the Elite currently priced at £16 and the Executive costing £19, I'd say it's worth spending the extra few quid for the Executive for it's higher capacity. However if you can live without solar charging then a higher capacity power bank such as PowerBee's 6000mAh Diamond charger (£15) may prove more useful for day-to-day use.
Follow the links above for more details on these specific chargers or check out the link below for PowerBee's complete range of solar products which include free UK delivery…