For office workers, juggling calls from your desk phone, soft phone (Skype) and mobile can be a hassle. Consumer audio specialists Sennheiser now have a solution aimed at the business market that gives staff a single wireless headset that can switch between phones at the touch of a button.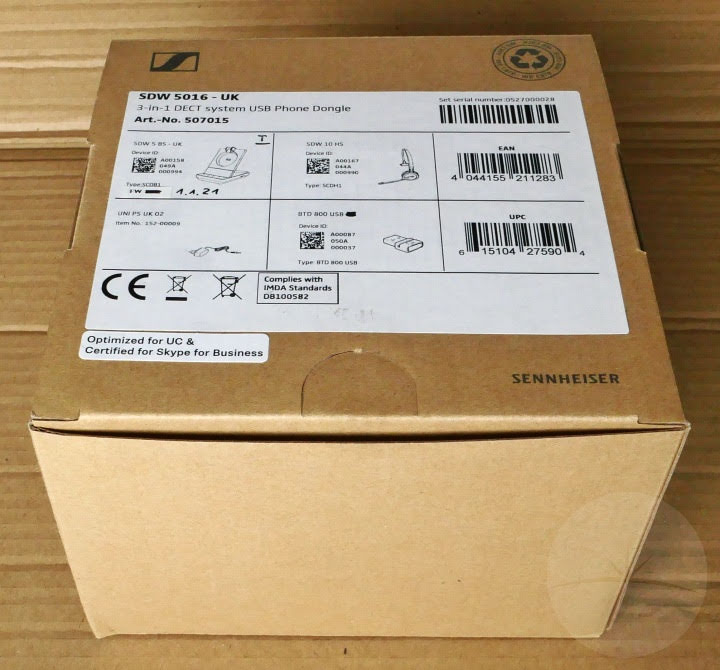 Everything comes together thanks to the desk stand which acts as a DECT base unit and wireless charger for the headset. It has the usual desk phone inputs at the back along with Micro USB for connection to a PC. There's also a USB port at the side into which you can plug a wired USB headset or the included adapter which allows the SDW5016 to connect wirelessly to your mobile over Bluetooth.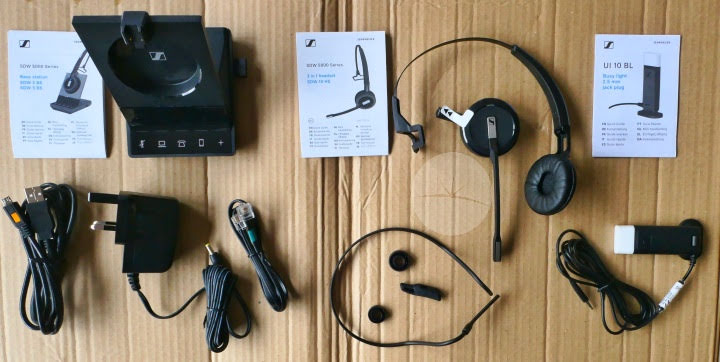 The package comes with a few different instruction leaflets for the various components and they give you a QR code to the online PDF. While all this can be a little confusing for those who aren't overly familiar with office phone hardware, installation will be fairly straightforward for your everyday IT technician.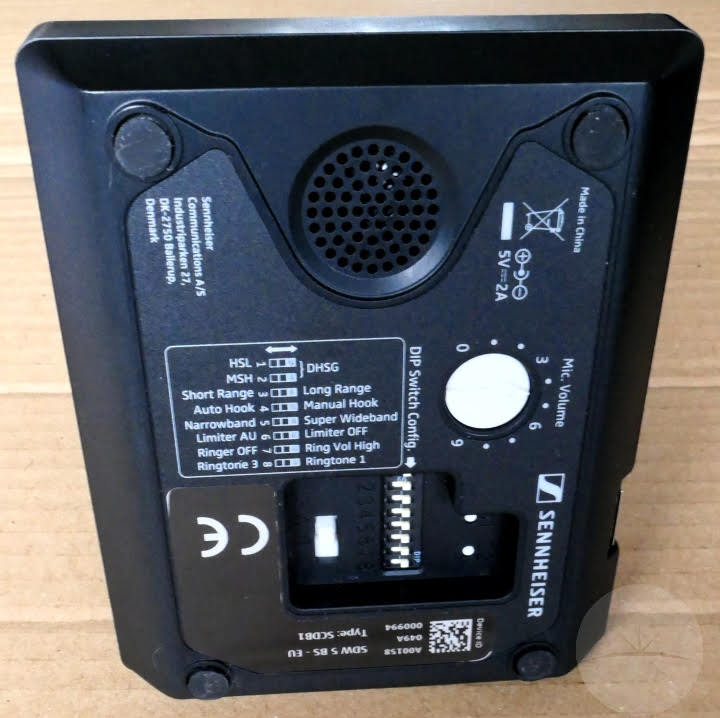 Your desk phone cables plug straight in. Connecting the Micro USB port to a spare USB on a Windows 10 PC, it was quickly recognised and automatically set up with the necessary drivers. The package also comes with an optional LED indicator light that changes colour from green to red when you're on a call. Pairing the unit with my mobile over Bluetooth was also straightforward. With everything connected, you can easily switch between devices using the buttons along the front of the stand – your selection remains lit, telling you which is currently activated a glance.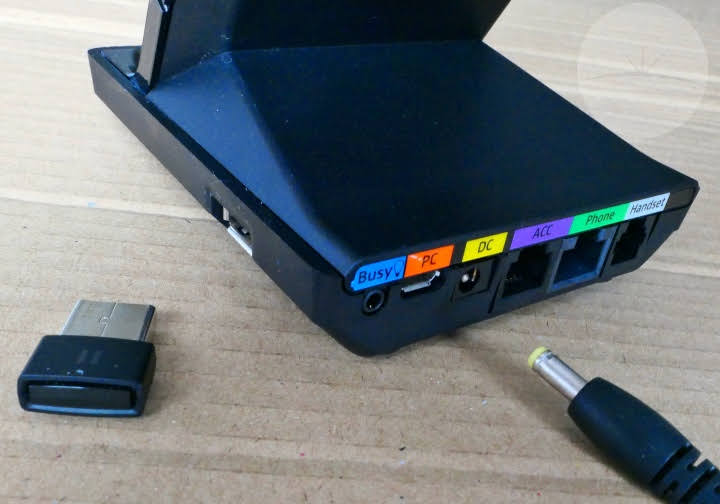 The mono headset snaps magnetically to the stand for charging and can be fitted with your choice of either a neckband, ear-hook or the more usual metal headband. A full charge takes around an hour and will last between 6 and 10 hours of call time depending on band selection. In terms of controls, the earpiece has an on/off/answer call/battery check button on the outside and a handy volume slider at the side.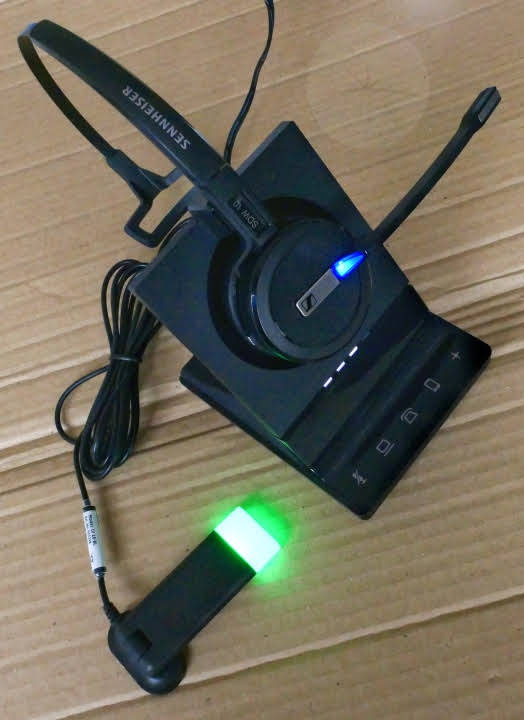 When evaluating audio performance, experience with Sennheiser's consumer audio products gave us high expectations for this headset. Happily the SDW5016 doesn't disappoint, with it's fantastic call clarity even extending to deliver high quality (mono) music playback. Both ends of the calls were extremely clear with no background buzz or hiss. Signal strength was also excellent between the headset and base unit, allowing a range of up to between 180 ft (obstructed) and 590 ft (free line-of-sight). I was able to walk around freely with no interruptions or drop-outs during my testing.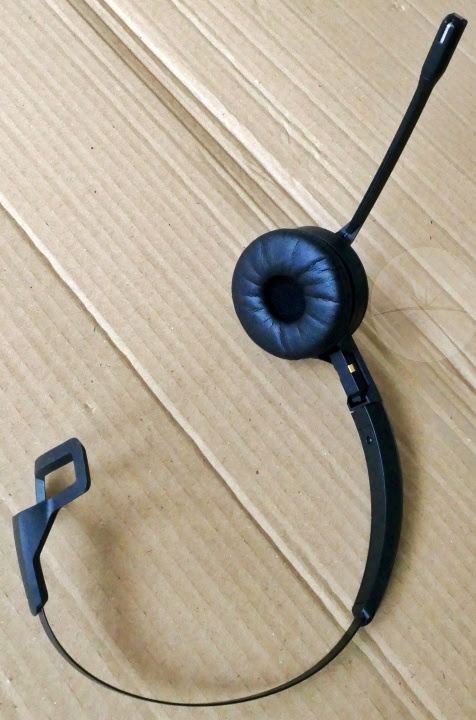 Top performance makes the Sennheiser's SDW5016 headset a great solution for individuals looking to improve their call handling efficiency. It also offers a single integrated device for companies that need to roll out and maintain both desk and softphones for their employees.
For more details check out the link below to the Sennheiser website…