Still relying on igniting a fuel source with a flint wheel to unleash the power of fire? It's 2018 folks – we have a gadget for everything.

This lighter from AidSci comes nicely packaged in a black cardboard box along with a Micro USB charging cable. It's almost 10″ long with its head on the end of a 4″ flexible goose-neck arm. This allows you to direct it anywhere you like without needing to get in close proximity to the flame.

The handle has a plastic shell with an ON button hidden behind a safety switch lock which prevents accidental activation. You just slide this upwards to allow access to the button.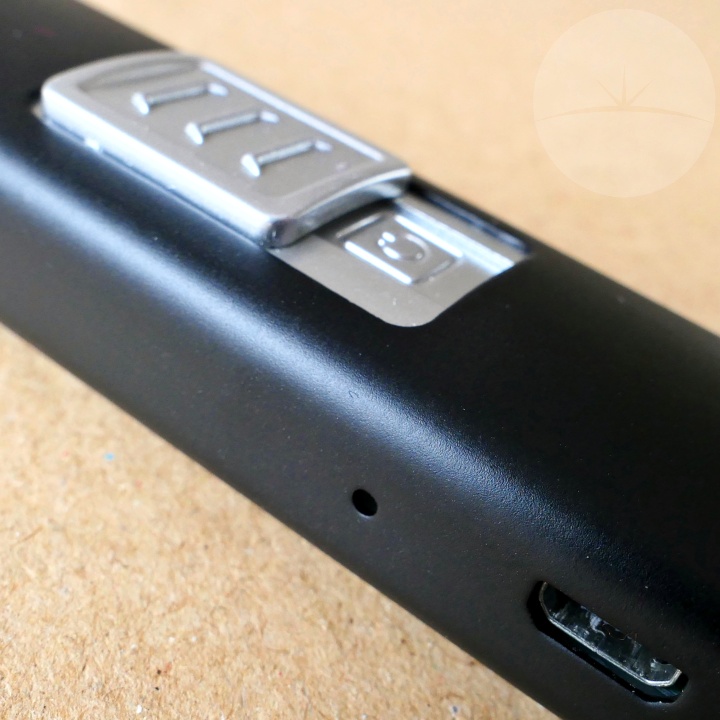 Holding your finger on this button causes a pink electric arc to be created between the two black electrodes on the head. For safety this can stay activated for up to 10 seconds and the plasma conduit will ignite any dry flammable substance it comes into contact with.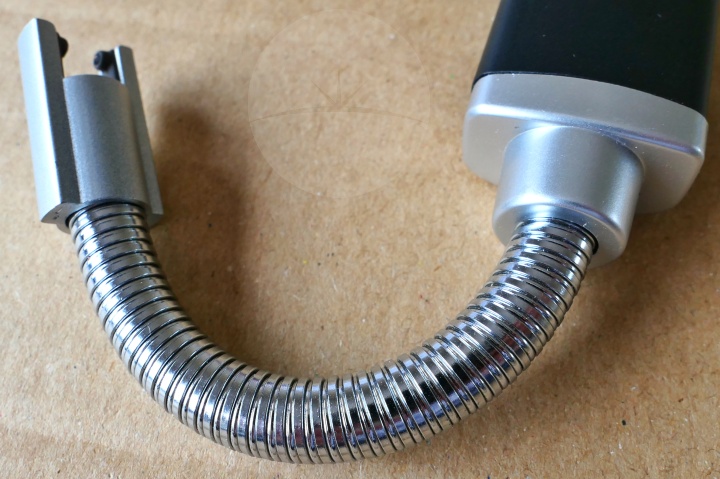 This electric arc works really well for lighting cigarettes, paper, candles or fire-lighters. With the long handle and all the heat being restricted to the plasma, there's much less chance of burning yourself. Wind also doesn't seem to bother it so it'll be ideal for barbecues. However this kitchen style design means it'd probably be a little awkward for smokers to carry around in their pocket all day.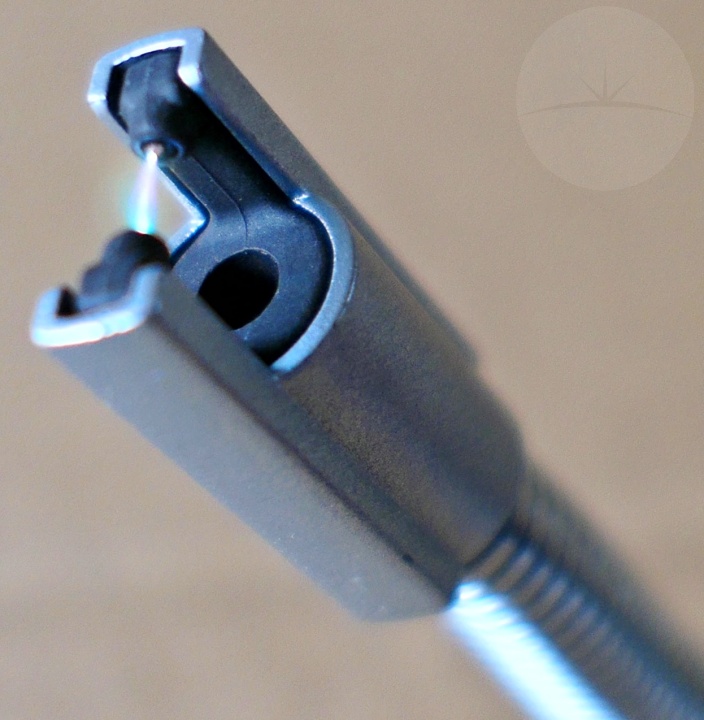 At the side of the handle is a standard Micro USB port for charging the internal 280mA battery using the included cable. It takes around an hour to fully charge, and this will then light the plasma up to 500 times. Despite quite a bit of use I haven't managed to deplete it yet.
This is my first time trying one of these electric arc lighters, and I have to say that I am really impressed with it. It's much more convenient to use and refuel than traditional lighters. I really couldn't fault it for the £10.99 asking price and it comes highly recommended.