There are millions of charging solutions out there. So we'll never have a shortage of options. But often times we don't have the charging solution we need until it's too late. and we're stuck sharing a charger with family members, or asking a stranger if you can borrow their charger because you left the house w/o a full charge. The best way to get ahead of this problem is to shop for the option that'll work best for your situation.
Here's a device that would be a good solution for the home, office or while traveling. This Tattu wall charger comes with a retractable prongs that will plug into a standard Type A 110V outlet. Also being compact makes it perfect for traveling, without taking up too much space in your shoulder bag, or backpack.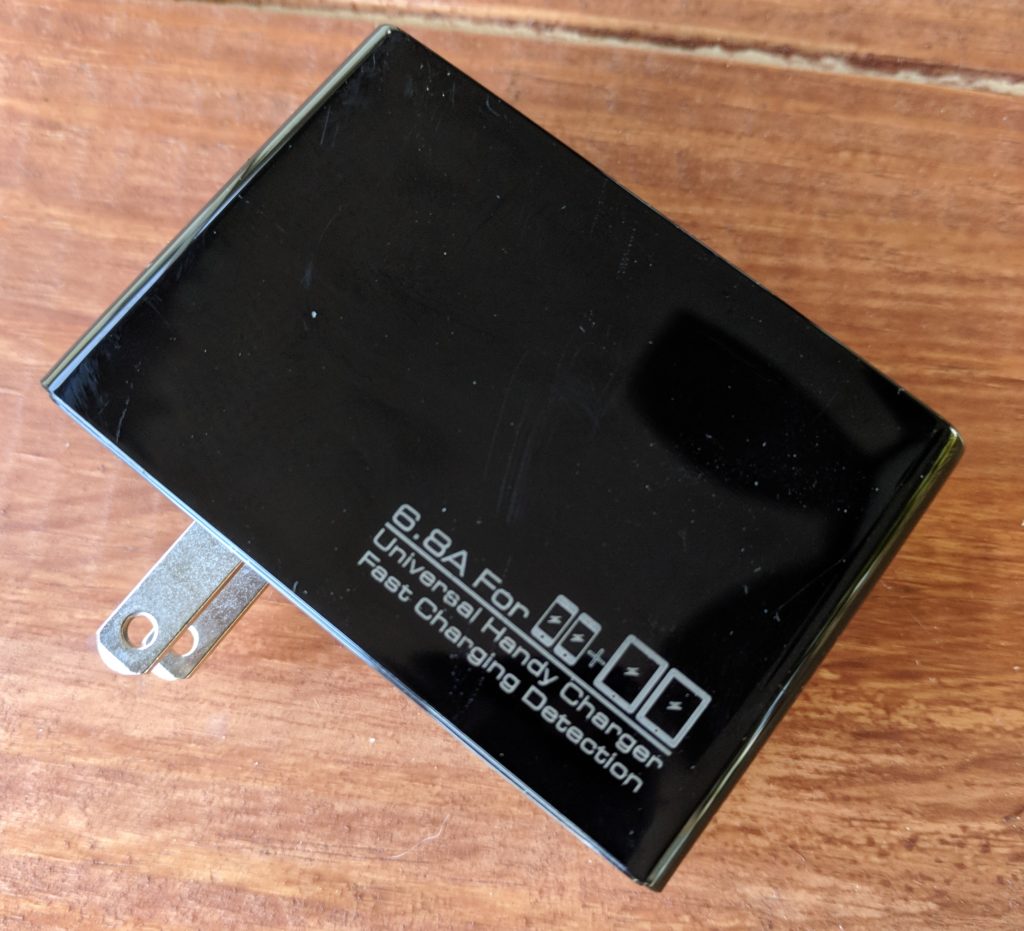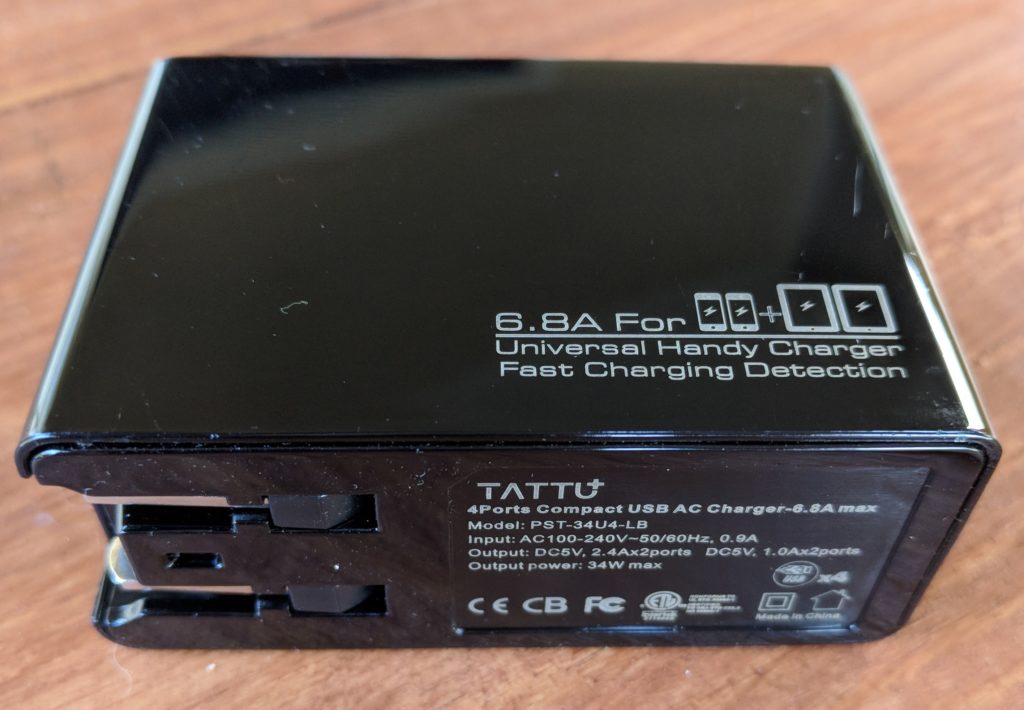 The little black box comes equipped with a total of 4 USB charging ports. 2 of these ports allow for 1A output power, and the other 2 ports are 2.4A. So you have the option of 4 total ports for your various devices. It utilizes smart charging technology to detect the device you've connected, and will supply the power necessary to get you off that charger and on the go ASAP. The Tattu wall charger, is also designed with safety in mind, protecting against overheat, over current, over-voltage, and short circuiting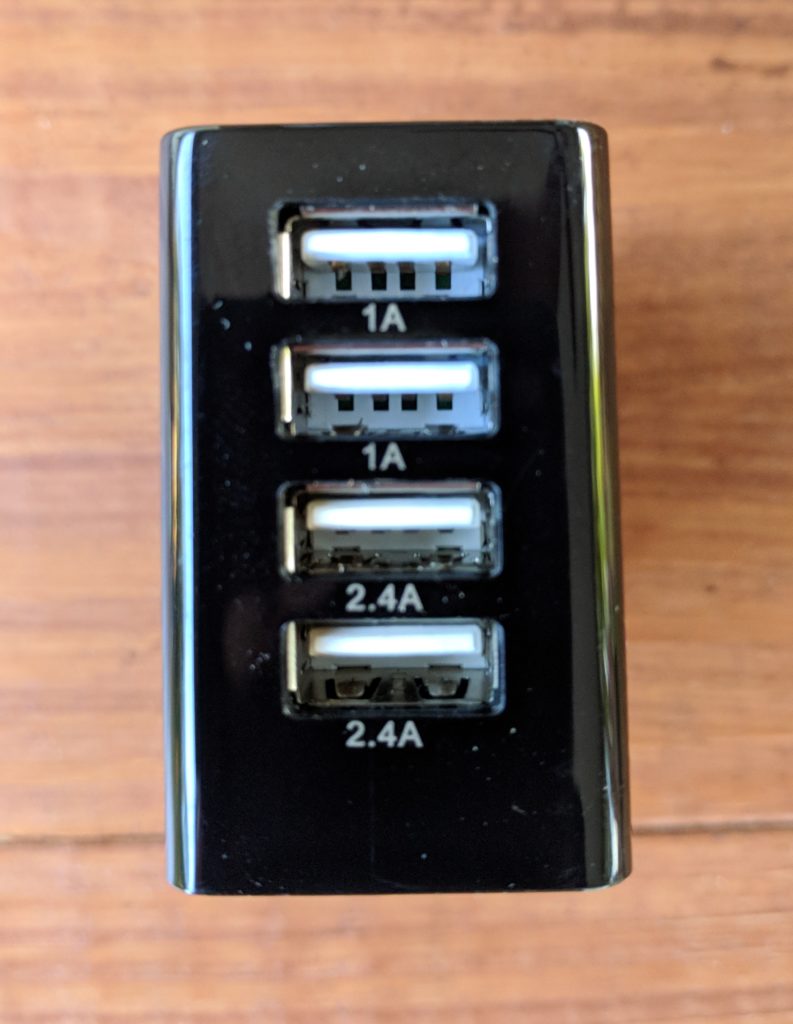 Specs below for more detail:
AC Input: AC100V-240V (50-60Hz)
Output: DC 5V, 2.4Amax (2 ports) + DC 5V, 1Amax (2 ports)
Input Plug: Folding U.S plug
Continuous output power: Up to 34W
Dimension: 72.5mm x 48mm x 30.5mm (2.9in x 1.9in x 1.2in)
I've been using the Tattu wall charger in my office, at my desk for a few weeks now. It been very useful. I have my phones charging dock, my bluetooth headphones, and occasionally my smartwatch plugged into it, for a daily charging. It sits out of the way and unnoticeable , not adding to my already cluttered desk. I'll continue to use it, knowing it's safe to leave devices connected over the weekend, and happy that I've come back to the office on Monday to fully charged devices. I would recommend the Tattu 4 Port Wall Adapter to anyone with multiple devices.