The PA-T11 is the perfect USB wall charger for power users or families that need to charge lots of different devices. The main unit consists of a slim black box with 6 USB sockets on the end – two of which are Qualcomm Quick Charge 3.0 compatible. On the other end you get a universal 2-pin "figure 8" AC power socket which connects to the wall via the included cable (as commonly used by many other electrical appliances).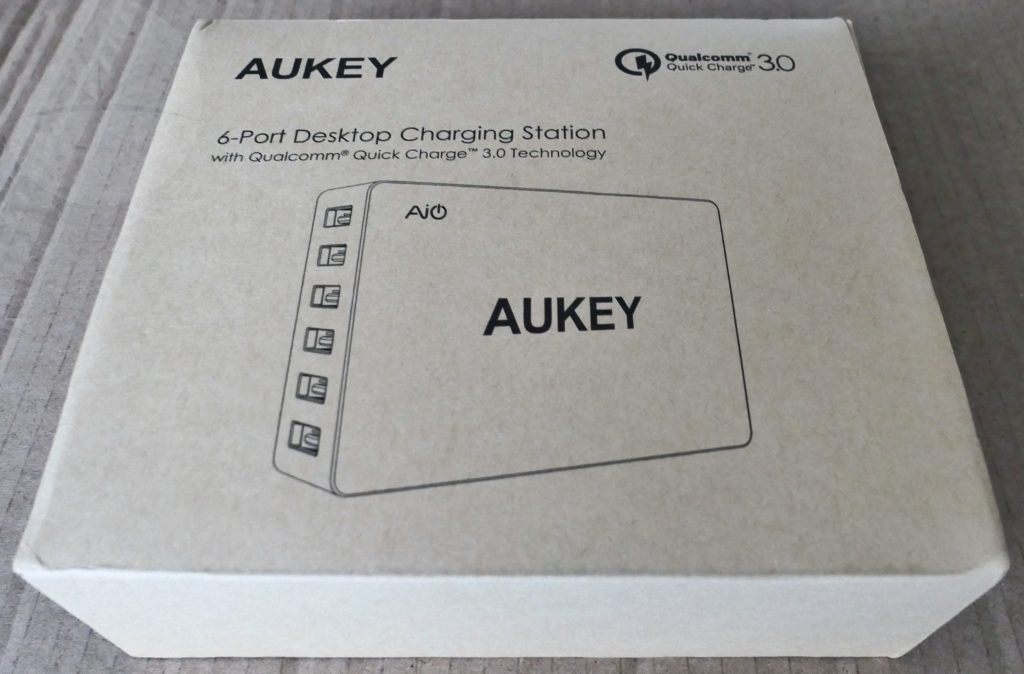 The shell of the unit is made from high-quality matte black plastic which looks great and is perfect for coping with the knocks and bumps these chargers typically get. The ports seem well made and I'd have no concerns over durability.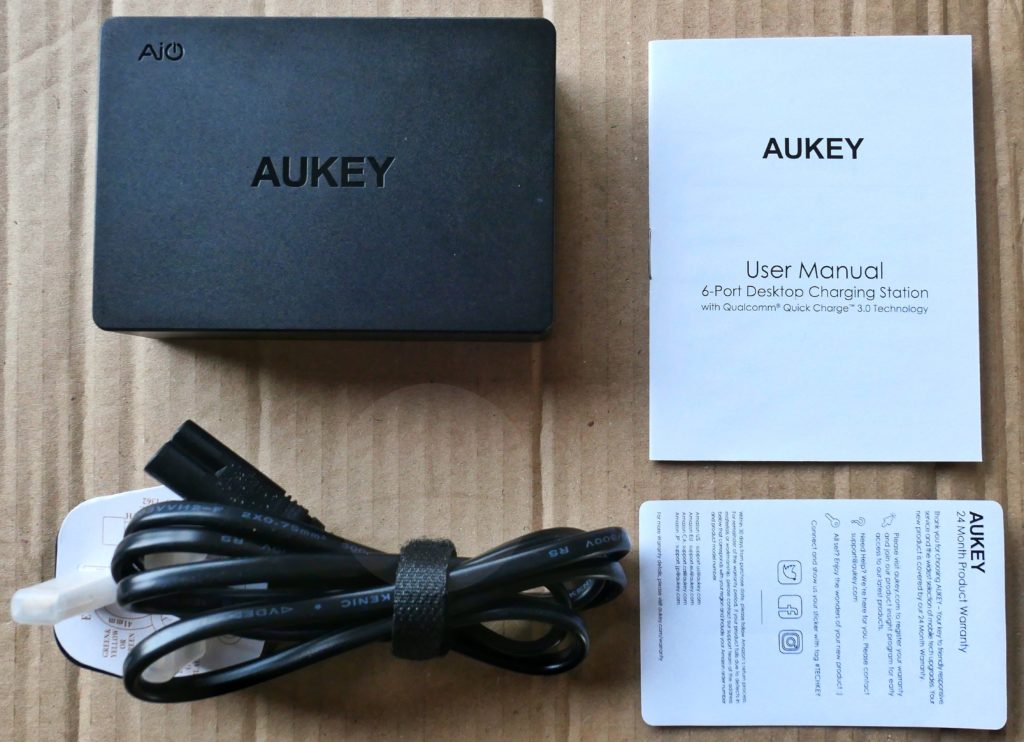 The two Quick Charge 3.0 ports allow charging speeds up to 4 times faster than normal if you have a QC 3.0 compatible phone. Along with the QC ports you get another four 2.4A ports which should be enough to support the charging needs of most families / gadget addicts. Also thanks to the 60W capacity, unlike a lot of chargers there is no step-down of individual port output when lots of high draw devices are plugged in simultaneously.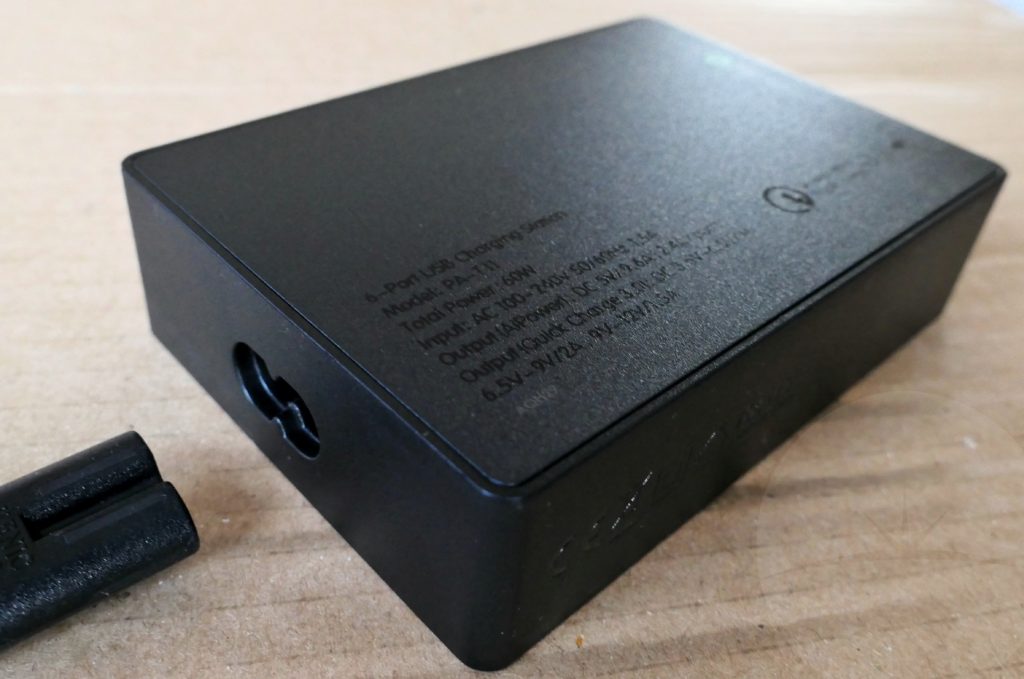 If you need to charge lots of USB gadgets then this charging station is a lot handier than juggling multiple USB wall adapters. When travelling it can also handle 110v or 220v power outlets – so with a single adapter you'll have all your USB charging needs covered.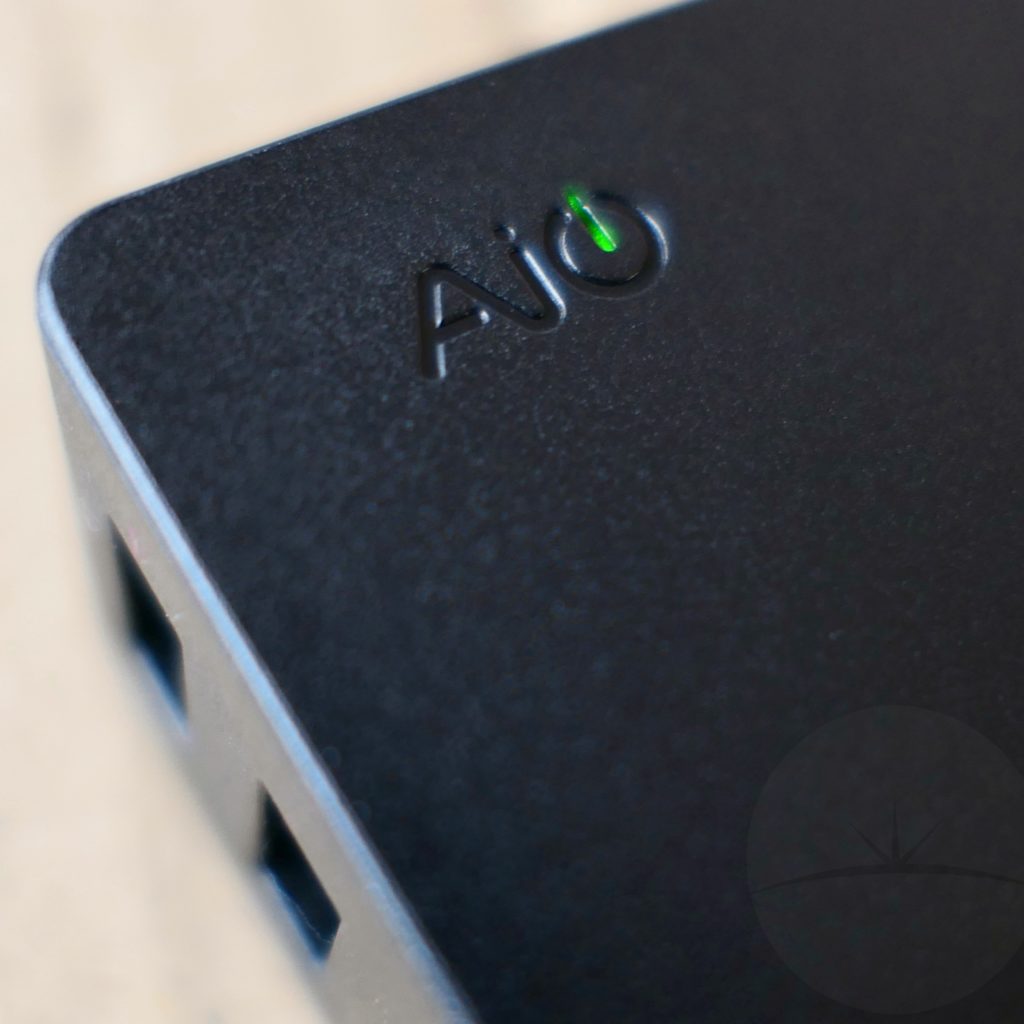 There's good spacing between each port and I was able to plug in every gadget I could get my hands on – and everything charged together quickly with no issues.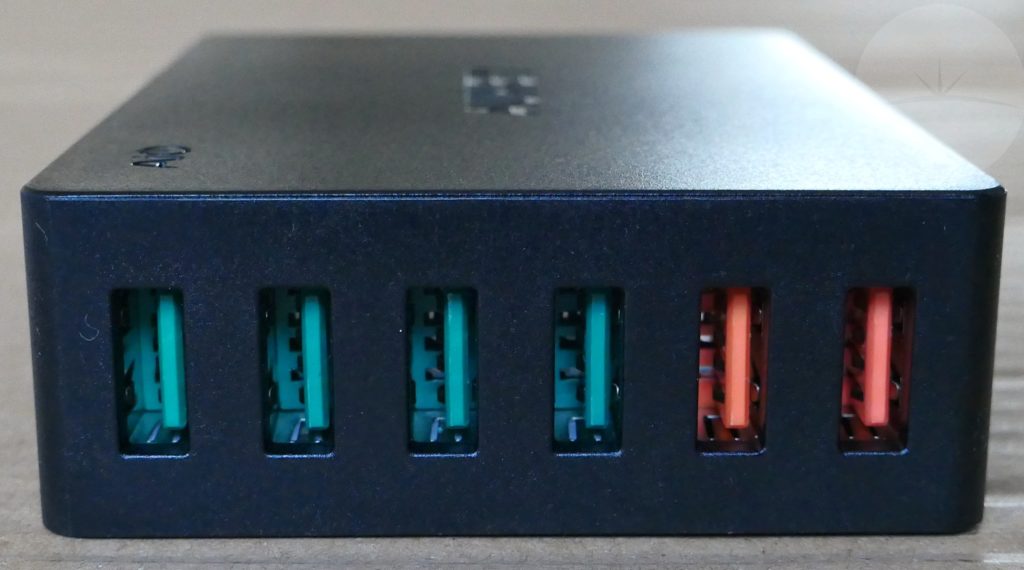 I've now reviewed a few of Aukey's products and can say that they have consistently delivered powerful and high quality charging solutions at a reasonable price. If you're looking for a 6 port charger with QC3.0 then the PA-T11 performed flawlessly for me and I can highly recommend it.