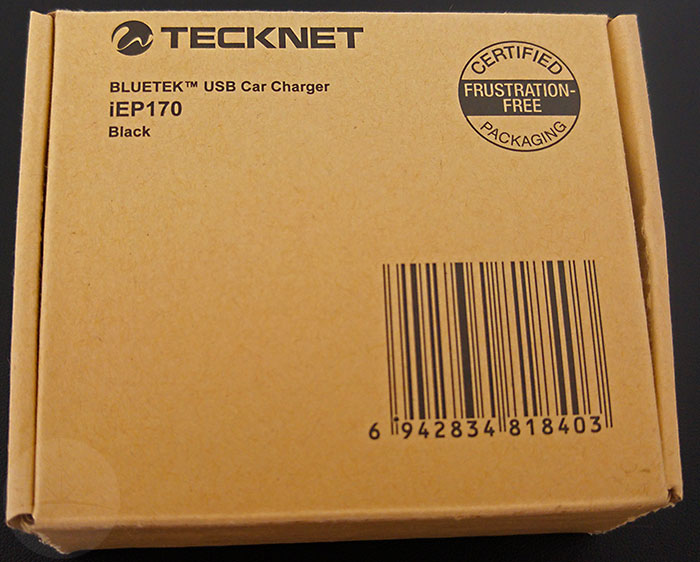 The first thing that struck me about this car charger is how compact it is.  Despite providing two USB charging ports it's only 5cm long and no wider than the car socket.  This looks neat in the car as the charger doesn't stick out of the socket very far.  The ports however are quite close together but should still be able to accommodate most cable combinations.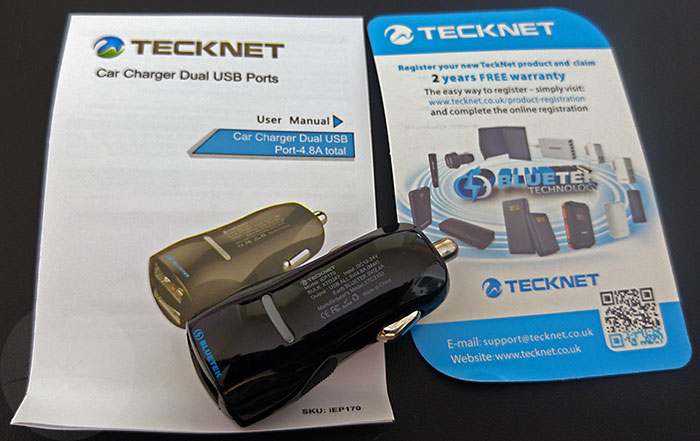 Rather than the usual cylindrical design this charger has a contoured shape giving it a modern look.  The shell is made from a good quality plastic which looks durable and it even has a couple of rubber shoulders which cushion it from damage in the socket.  If you do have any problems TeckNet back this charger up with a full 2 year warranty once you register the product online showing they also have confidence in the quality of this product.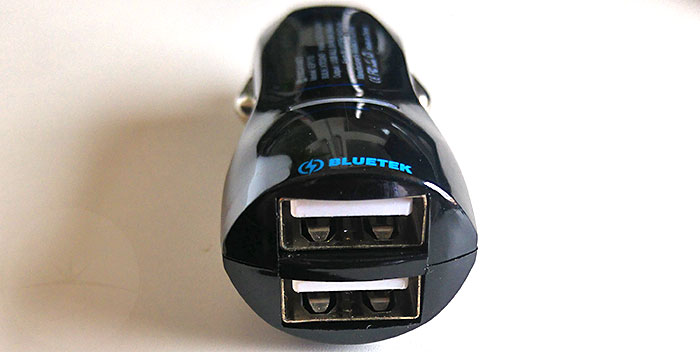 Instead of just a bare bulb, the blue LED power indication light is diffused along a strip which looks cool and is just bright enough to be visible without being distracting while driving at night.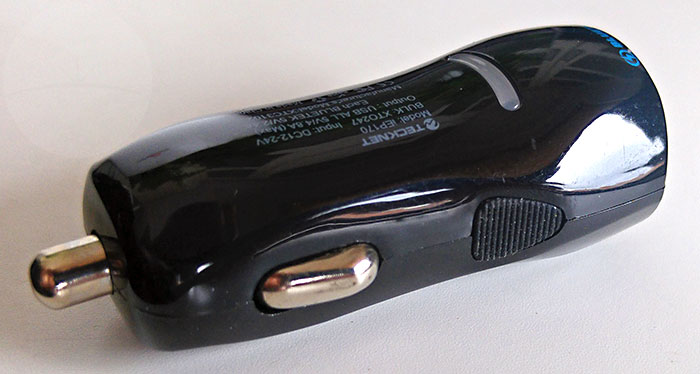 The iEP170 splits it's 4.8A giving both sockets a full 2.4A.  If you need to charge even more gadgets there is also a 4-port 9.6A version available.  While not a Quick Charge 2.0 compatible product it still charged my devices quickly (my LG G4 for instance charged at about 1% per minute).  The 2.4A will be enough for most modern phones, tablets or any other accessory that can be charge via USB.  BLUETEK technology automatically applies the maximum safe charging rate so you can plug in all your gear without any worries.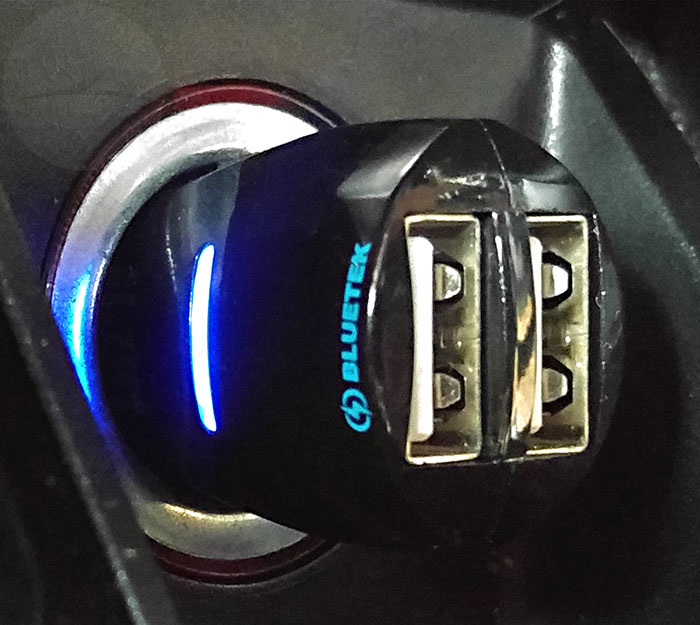 For me the other highlight of this car charger is the price.  At only £4.99 on Amazon UK or $6.49 on Amazon US this charger costs significantly less than other quality chargers on the market and is definitely a bargain.  It may cost a bit more than those cheap chargers available at the pound/dollar store but from past experience I wouldn't recommend plugging your expensive gadgets into one of them.
Overall TeckNet's iEP170 is a great little car charger, especially for the asking price.  It's well made and  charges both safely and quickly with a modern looking compact design.  For more details check out the Amazon links below…