Toast offer a range of fully customizable mouse pads, laser-cut from genuine water-resistant leather with a suede back that naturally prevents slipping.
If you check out the link below to the Toast website, you'll see they have two different sizes and no less than 10 different colours of leather available. Prices start at $39 for the medium or $49 for the large size. For an extra $10 there's also a choice of 5 standard ink designs that can be printed on the surface. Alternatively you can use your own custom text for the same price or even add a custom design from an image file for an additional $30.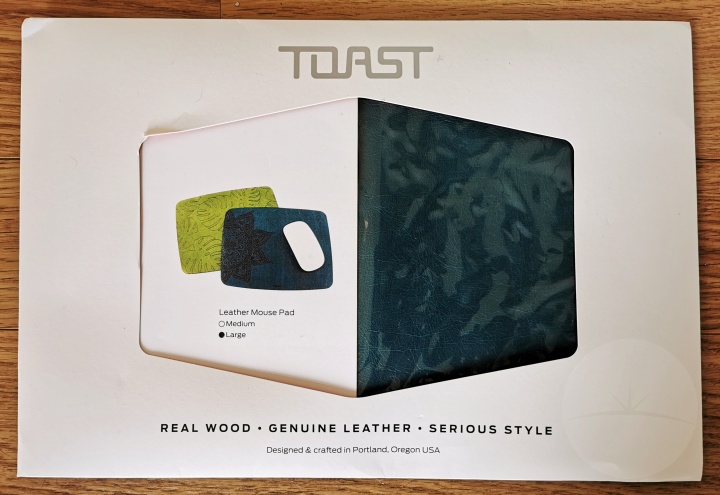 We went with the large "Bluetini" version and a Mandala print. It came packaged flat inside a reinforced envelope made from recyclable cardboard. Vegans may not approve, but we did appreciate the great smell of genuine high-quality leather on removing the mouse pad.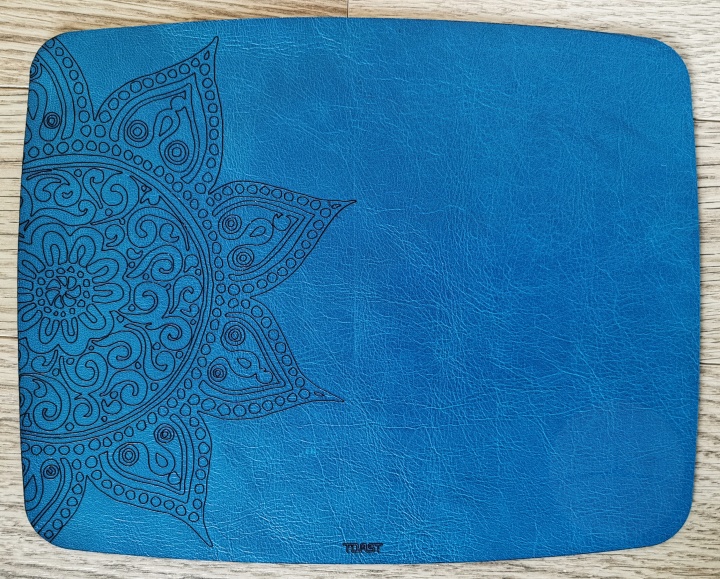 As the pad has been cut from a fairly thin sheet of premium leather, there's no stitching or separate layers that could peel apart. Knowing the durability of quality leather, we'd therefore expect this to be looking good on your desk for many years to come.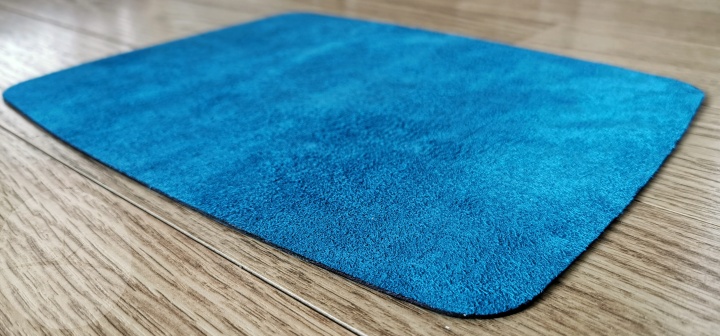 We found this large version to be the perfect size – it doesn't feel restrictive and also doesn't take up too much desk space. The leather is smooth but has a slight grain to it that makes the surface highly responsive and generally a pleasant experience for mousing on. The suede back also gives it a good grip on the desk so that it didn't shift around during use.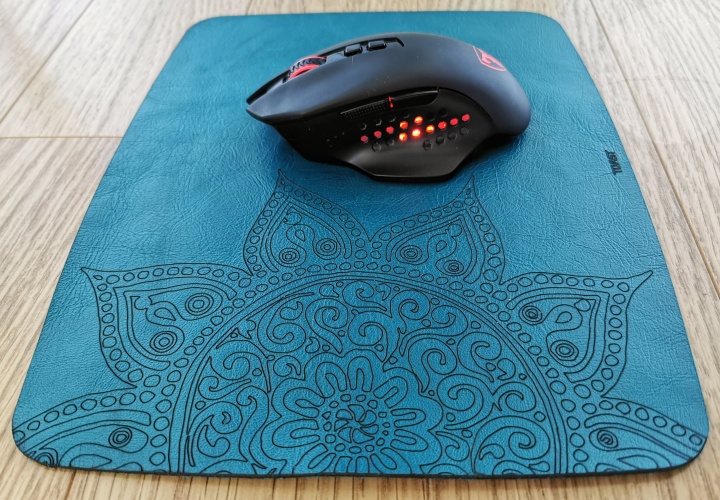 We loved the premium look and feel of this Toast Genuine Leather Mouse Pad which really sets it apart from those we've reviewed in the past. If you want to treat both your desk and mouse to something a bit special then it comes highly recommended. Check out all those customisation options from the link below…