The Tribit MAXSound Plus Bluetooth speaker packs a powerful 24W output and up to 20 hours of battery life into a compact, waterproof unit for under $56 / £50.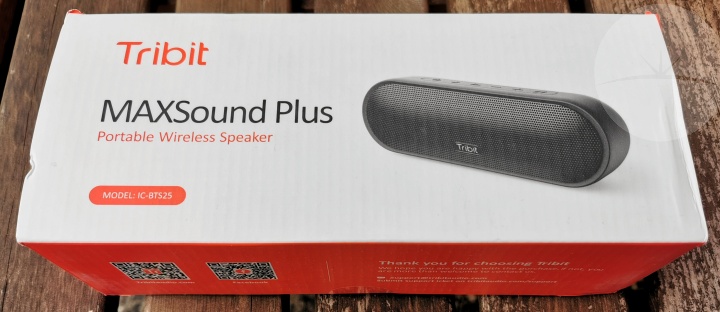 At under a foot long and less than 3″ wide, the MAXSound Plus is highly portable and (at just under 600g) won't weigh you down. The metal grill and rubberised shell seem tough and well made, while also boasting IPX7 waterproofing. This makes this speaker capable of surviving being dunked in 3ft of water for up to half an hour.
The control buttons and indicator LEDs are recessed into the top of the device. You get power, Bluetooth, play/pause (MFB), volume up and down and a special XBass button. MFB can be pressed twice to skip the track forward or three times for backward.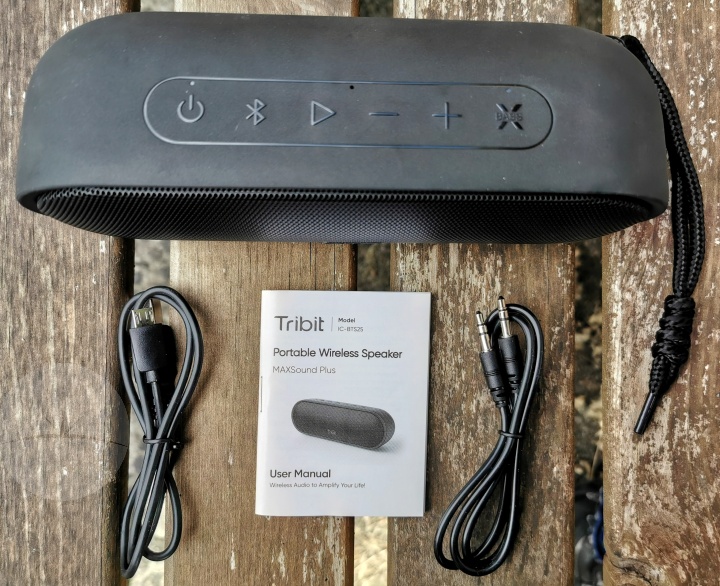 Hidden behind a waterproof cover at the back you'll find a Micro USB and 3.5mm audio socket which can be used with the cables provided for charging or making a wired aux connection.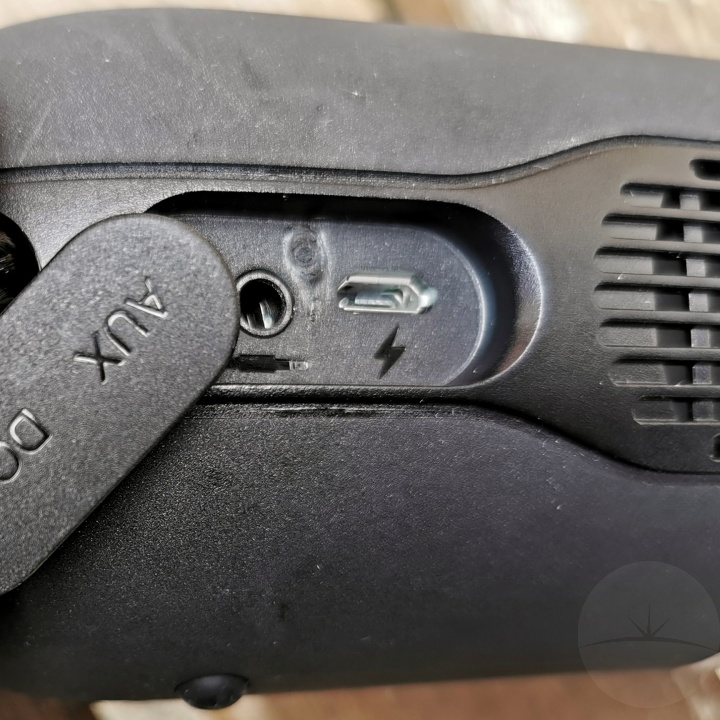 The MaxSound Plus has Bluetooth 4.2 that boasts an extended 100ft/30m range. Pairing was straightforward and from my tests I found reception to be excellent – maintaining a stable connection at a distance and through the walls of my home.
This speaker also offers great battery life. While the internal 2200mAh battery takes up to 4 hours to fully charge, after that you can listen to this speaker for up to 20 hours (depending on volume and type of music).

Audio is delivered from stereo 12W drivers to the grill at the front, while a couple of 45mm passive radiators send bass out the back. I'm happy to say that in terms of sound quality, this inexpensive speaker punches far above it's selling price. The audio is well balanced and accurate across the entire frequency response, with a nice crisp, clear sound and a well defined bass.

If you'd like even more bass then pressing the XBass button adds additional amplification to these lower frequencies. I keep this turned on as it adds a satisfying thump to the bass that even made my cat take notice. In terms of volume, this speaker is well suited to outdoor use and can easily fill a large room. Many speakers in this price range struggle with distortion at higher volumes, but the MAXSound Plus remains crystal clear (even with XBass switched on). Speaker phone functionality also works well as I had no issues being heard during calls.
Currently selling for just under $56 / £50, the MAXSound Plus is a fantastic Bluetooth speaker for the price and highly unlikely to disappoint. The performance and features are right up there with top brand $100+ speakers making it easy to recommend. For more information check out the links below…