Swedish audio specialists Urbanista continue their city based naming convention with Athens – a pair of true wireless in-ear earphones designed to give full freedom of movement while playing sports.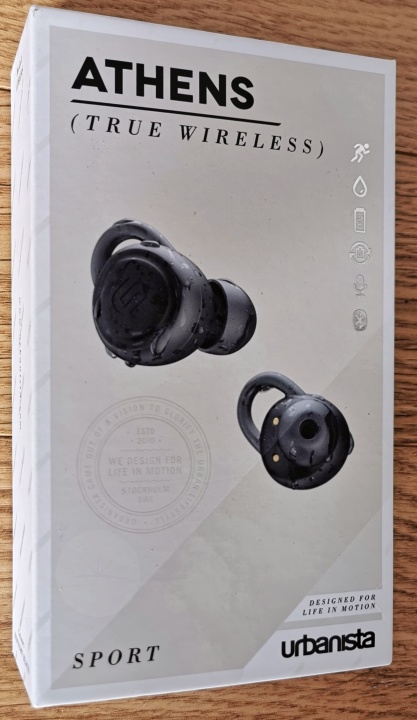 Athens are the round style of in-ear earbuds, covered in a black silicone material that keeps out water and dust. With their IP67 rating they can cope with more than a little sweat, even handling being completely submerged. The subtle Urbanista logo is embossed on the push button located on each earpiece. These buttons are surrounded by a white status indicator ring that lights up during pairing and charging.
The charging case is significantly smaller and lighter than most, with a nice soft-touch finish. We found it comfortable to carry around in the pocket of our jeans all day. It has a standard USB Type C charging port at the back (a short USB-C cable is also included). 4 white LED charge indicators at the front light up during charging and every time you open or close the case. The earbuds are held in place magnetically which stops them falling out while remaining easy to remove.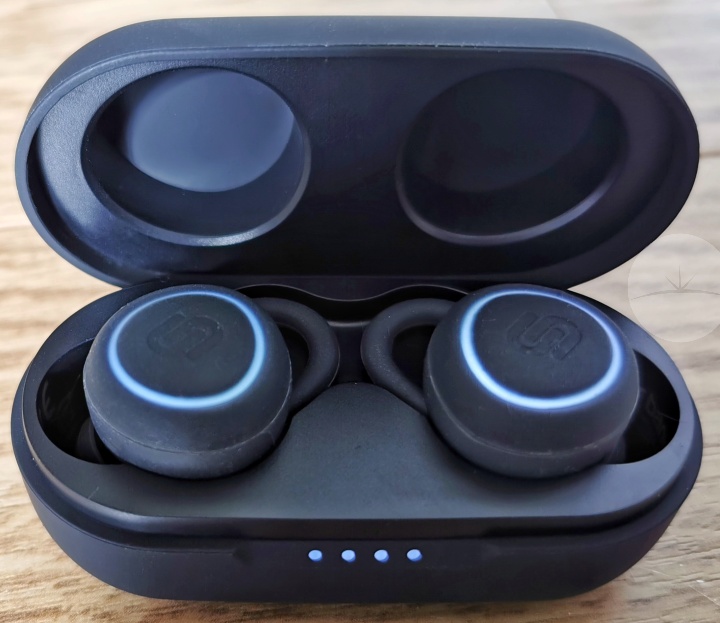 The dual-pairing requirement can sometimes be a hassle with these true wireless style earphones, but Urbanista have made the process very straightforward. The first time you remove them from the case their notification lights begin to flash. Simply pair your phone to the right earpiece and you'll get the prompt to pair with the left. Afterwards both earpieces will automatically switch on and connect every time you remove them from the case, switching off again once returned. Each earpiece can also be turned on and off by holding down its button (but we found the case interaction more convenient). For mono listeners you can leave either earbud in the case while you make use of the other.
The two earpiece buttons cover a wide range of controls, with left and right providing different functionality. A single tap of the left or right adjusts volume down or up, while holding them down for two seconds skips tracks. Double-tap the left for play / pause, or do the same on the right to trigger your voice assistant. Not the simplest, but we found this control system did work well once we got used to it.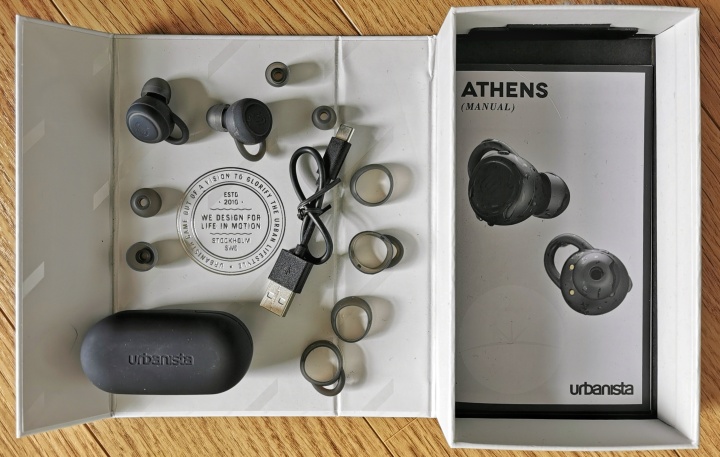 Athens come with small, medium and large sized silicone ear-tips along with three pairs of "GoFit" adapters – two with special silicone loops designed to hold the earbuds in place. We had no trouble getting a good fit and the earpieces didn't fall out during physical activity. Overall these earphones are comfortable enough to wear for extended periods of time and they're so lightweight you'll be barely aware of having them fitted.
Having Bluetooth 5.0, we expect these headphones to maintain a strong connection with your phone. From our testing we'd say Bluetooth reception was generally good, but we have seen better. Close proximity is rock solid, but there were some dropouts when transmitting through obstacles and when you get farther away. We found the left earbud in particular had a tendency to suffer the occasional hiccup. However keep the phone nearby and you shouldn't have any issues.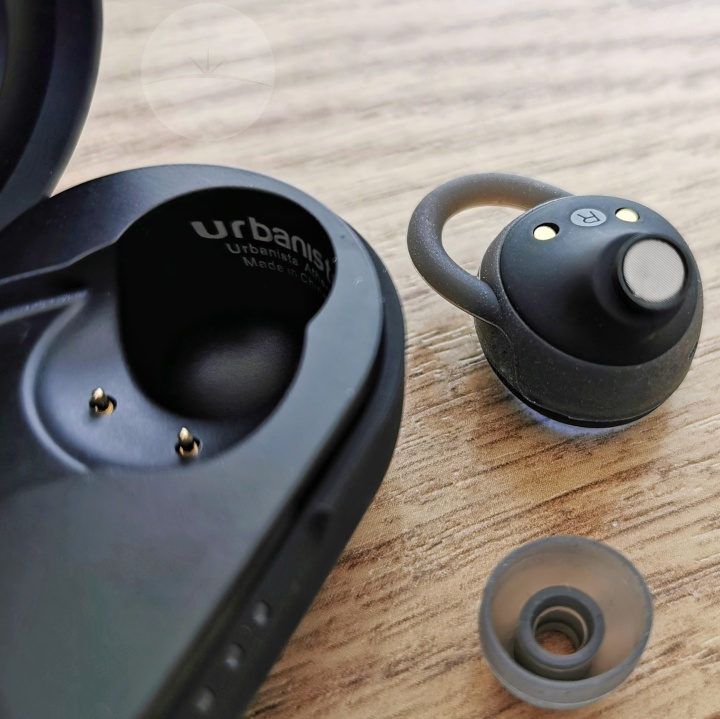 Audio performance was great and we enjoyed listening to a wide range of music with Athens. The sound profile has a strong emphasis on the bass, making them particularly well suited to genres like rock or metal. There's also some nice clarity to the mids and highs, but on occasion the strong bass can tend to overwhelm them a little. There's no active noise cancellation, but the in-ear design gives a decent amount of isolation from background noise.
Stereo microphones allow you to take calls and talk to your smart assistant. We found call quality to be excellent for true wireless earphones – we had no trouble being heard during calls.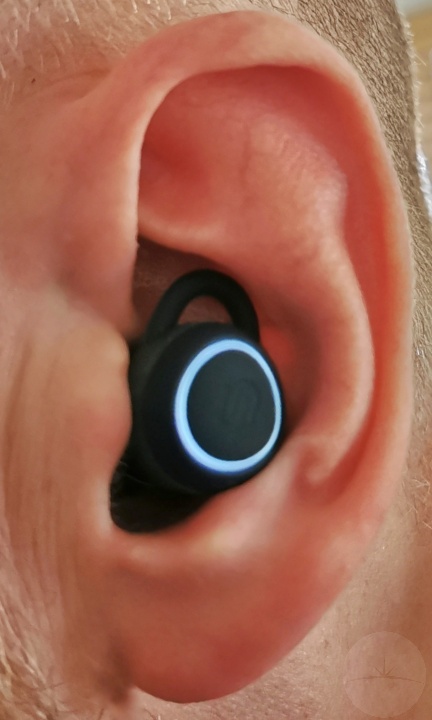 We didn't have high expectations for battery life due to the small size and weight of both the earpieces and charging case. However Urbanista have managed to pack an excellent 8 hours playback into the earbuds, with the case extending this to 32 hours in total.
Urbanista Athens have a mid-range price of £119/$129 which we considered pretty reasonable for what you get with these true wireless headphones. They offer the full package of comfortable, lightweight design, waterproofing, terrific battery life plus top notch build, sound and call quality. Those in the market for a new pair of sports earbuds should check out the links below…