Review: Waterproof Power Bank Xtreme 9000 & Qi Wireless Charging Station from xtorm
Xtorm have always made great charging based products, be they external batteries, solar chargers or Qi pads. Today I received a mystery box from them and found inside a waterproof power bank called the Xtreme 9000 and a Qi Wireless Charging Station. As with all Xtorm products they both looked good, and I thought they needed to be reviewed together.
Waterproof Power Bank Xtreme 9000
This battery pack is deceptively small. I would of thought a 9000mAh battery would be bigger, but Xtorm have managed to cram all that power into a small space. The whole device is covered in a black rubber material, with the only shot of colour the bright orange port cover. This can be pulled out to reveal the torch LED, charging port (Micro-USB) and the USB port for charging your devices off.
The front sports the Xtorm logo and an LED indicator. Everything is packed tight as this battery pack is water and dust proof, with an IP66 classification. This means its a must have for you outdoor types, who have to charge your devices on the go.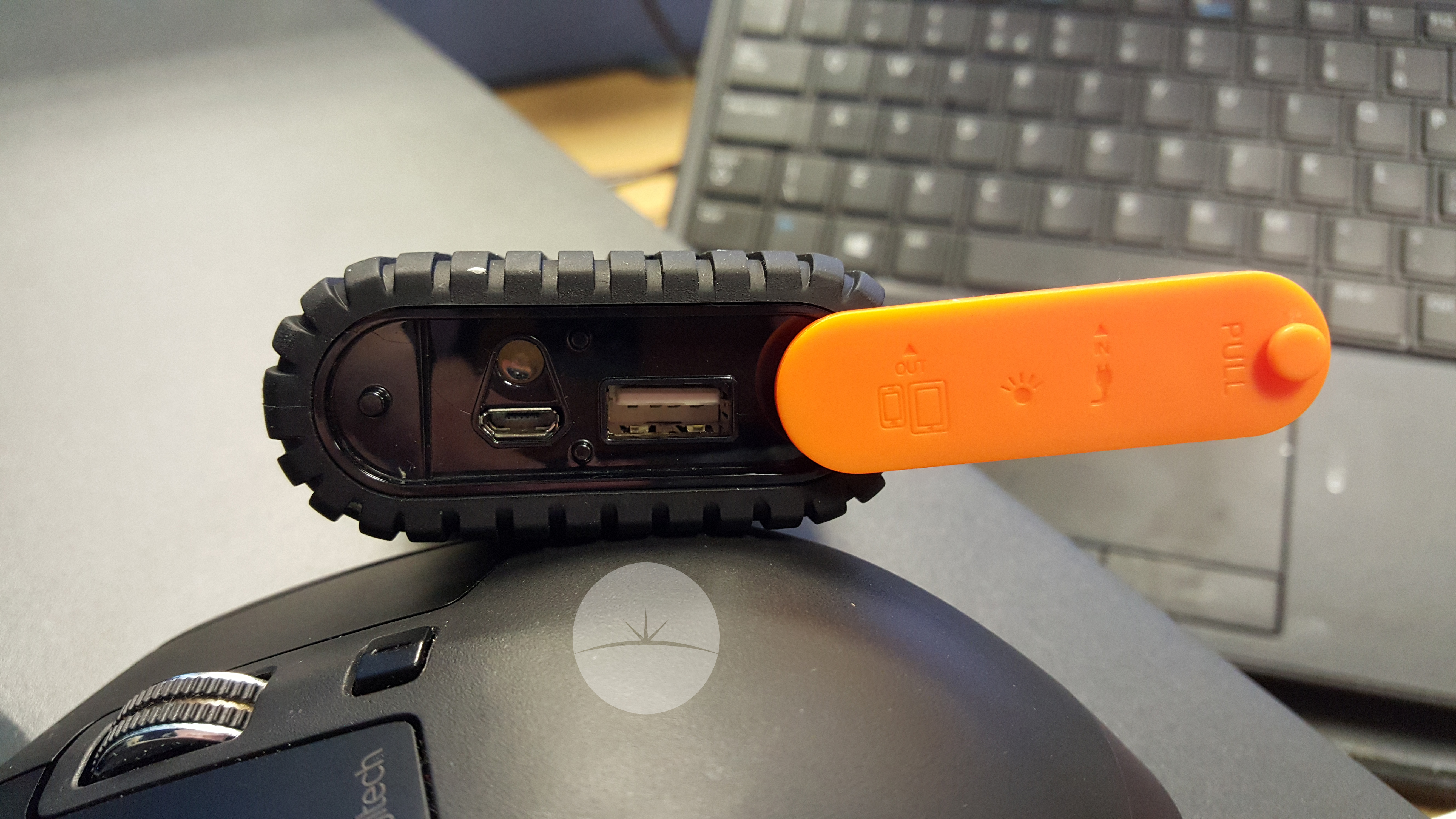 I was able to get about 2.5 charges of my S6 Edge on this bad boy. I ran the phone down to 5% then plugged it in, rinse and repeat. Thats a good amount of charge for something this small, and is again good for packing up and going away for a weekend. Charging the power pack itself took around 5 hours to charge fully. Which works for my charge over the evening ritual, where I line up 5 batteries and charge them all up together.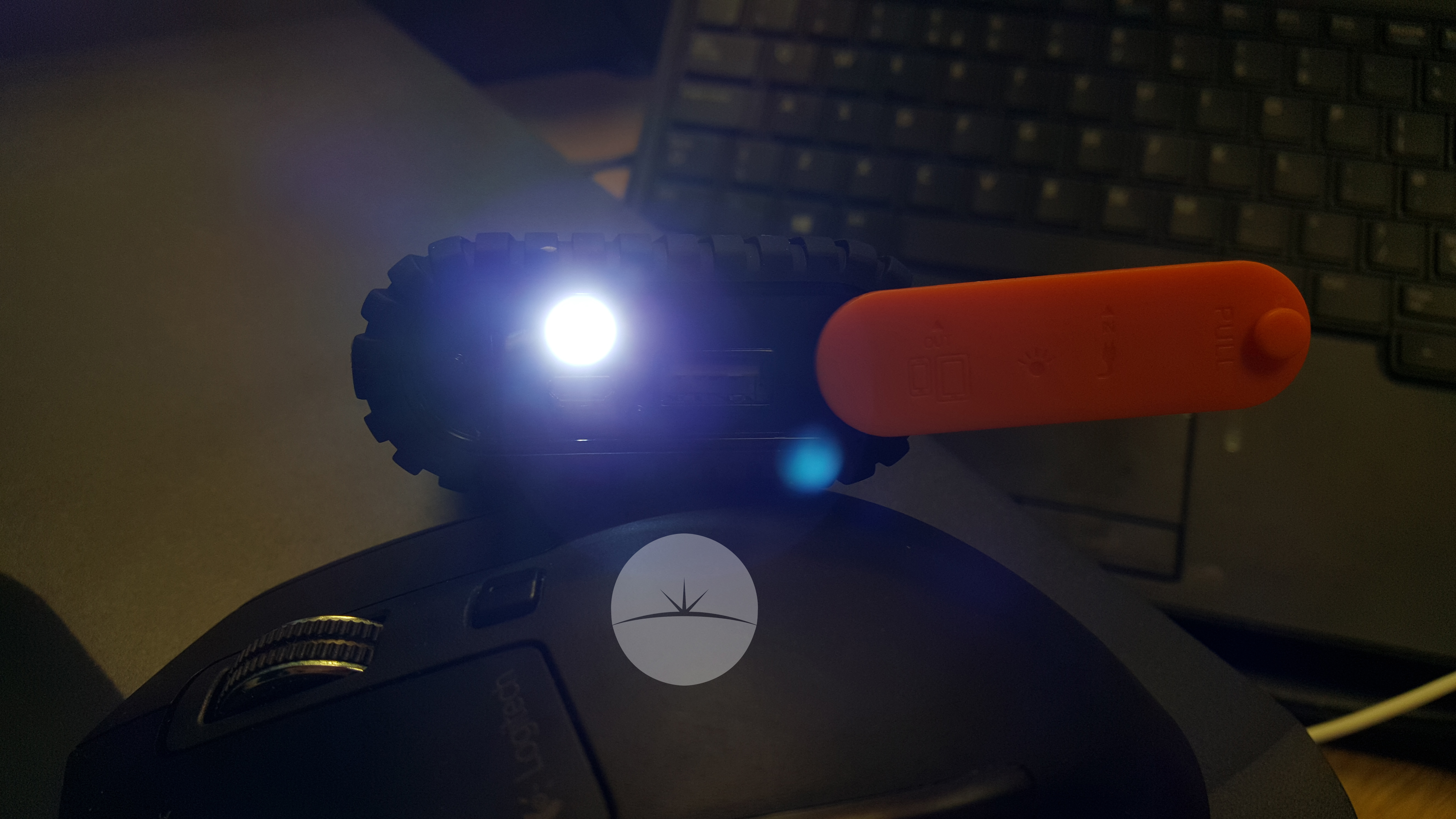 Stats for nerds:
Battery capacity 9.000mAh
Battery-type Li-ion
Dimensions 9,1x,6,5x 2,25 cm
Input 2A
Output USB 2,1A
Weight 200 grams
Including Integrated mini flashlight, manual, Pouch and Micro USB Charging Cable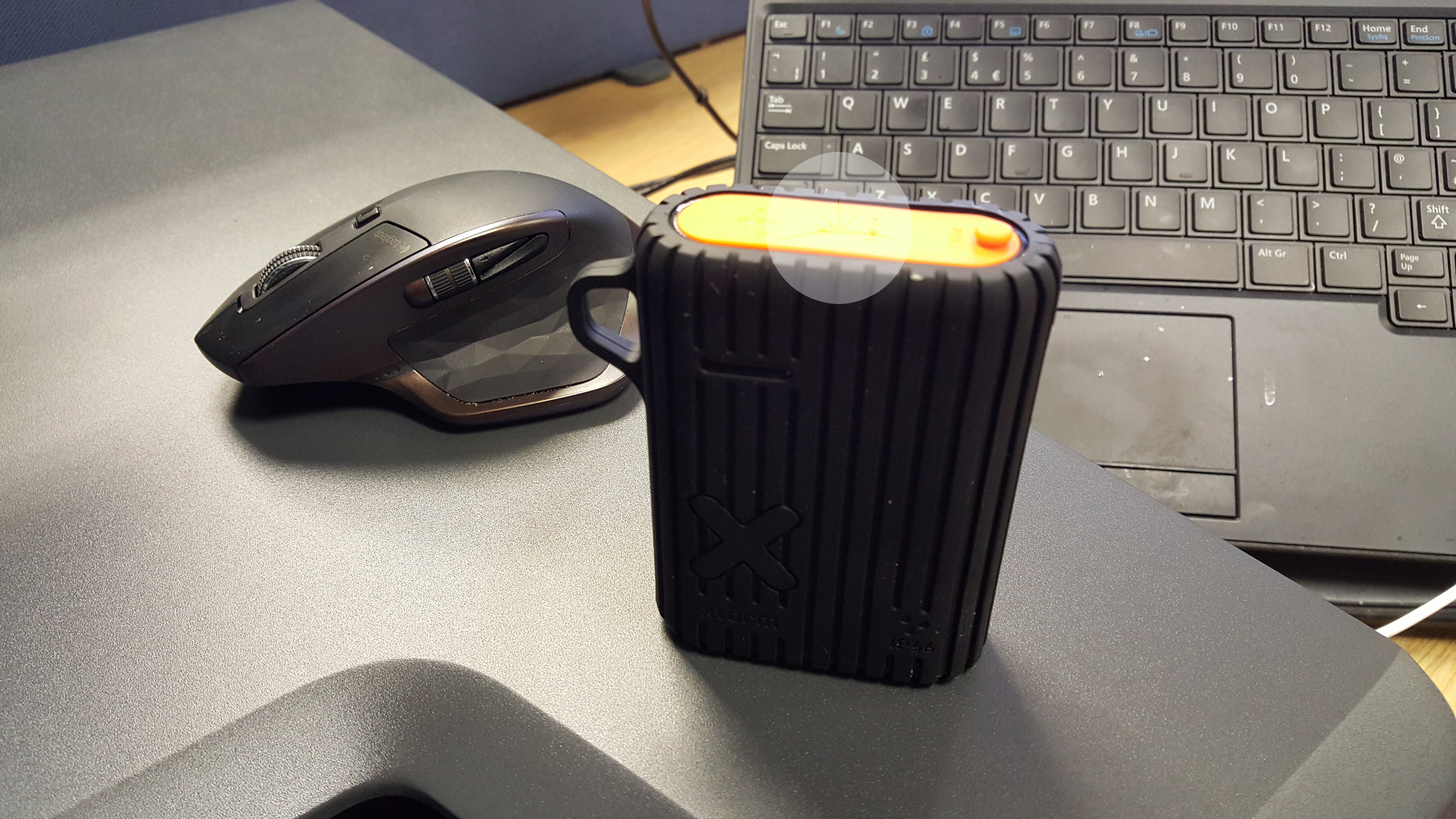 For people with an active lifestyle this is a great power pack to have. Its small size and reasonable weight is great for chucking in a bag, its capacity and charge time is great for charging on the go. Check it out below:
xtorm.eu/en/power-banks/waterproof-power-bank-xtreme-9000/
Wireless USB Charging Station Qi
Ever since getting the S6 Edge, I have gotten a lot of wireless chargers to keep around the house. Most are based on a plastic design, with a pretty similar look and style. Now looking at the pictures of the Qi station from xtorm I wasn't blown away, but when I got it out of the box I was actually quite impressed.
The white design feels fresh and looks good when put on my dark desk. The whole device is a rubberised material, so the entire device is anti-slip. There is also a bright LED notifier to let you know when its plugged in (red) and when it's charging (green flash). The light shines through the material so it can be seen on the top and side of the station.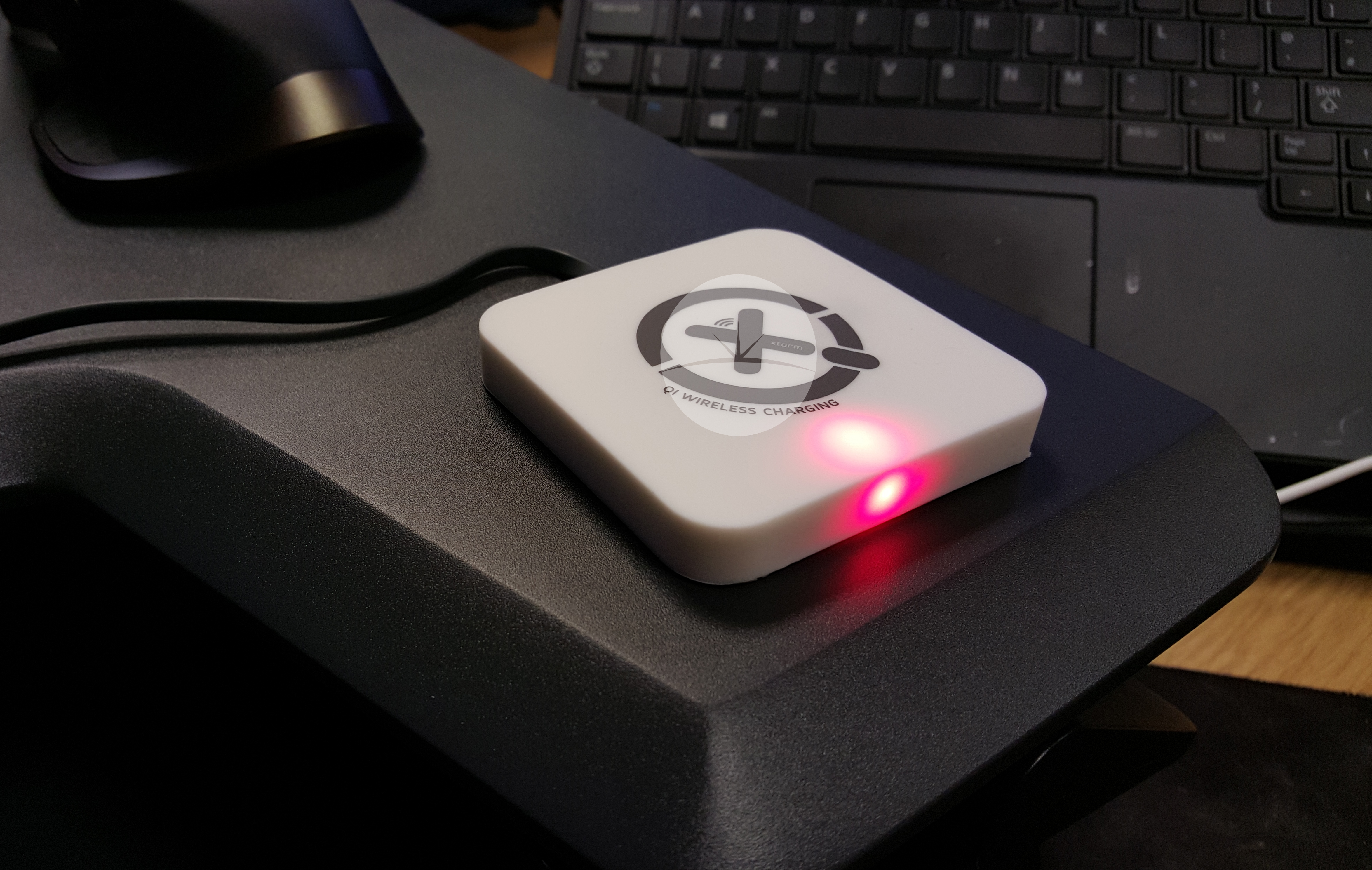 Using it is as simple as any other charging station. Plug it in and the red light glows, chucking my phone on changed the light to green. I tried chucking the phone on at different angles and it still charged.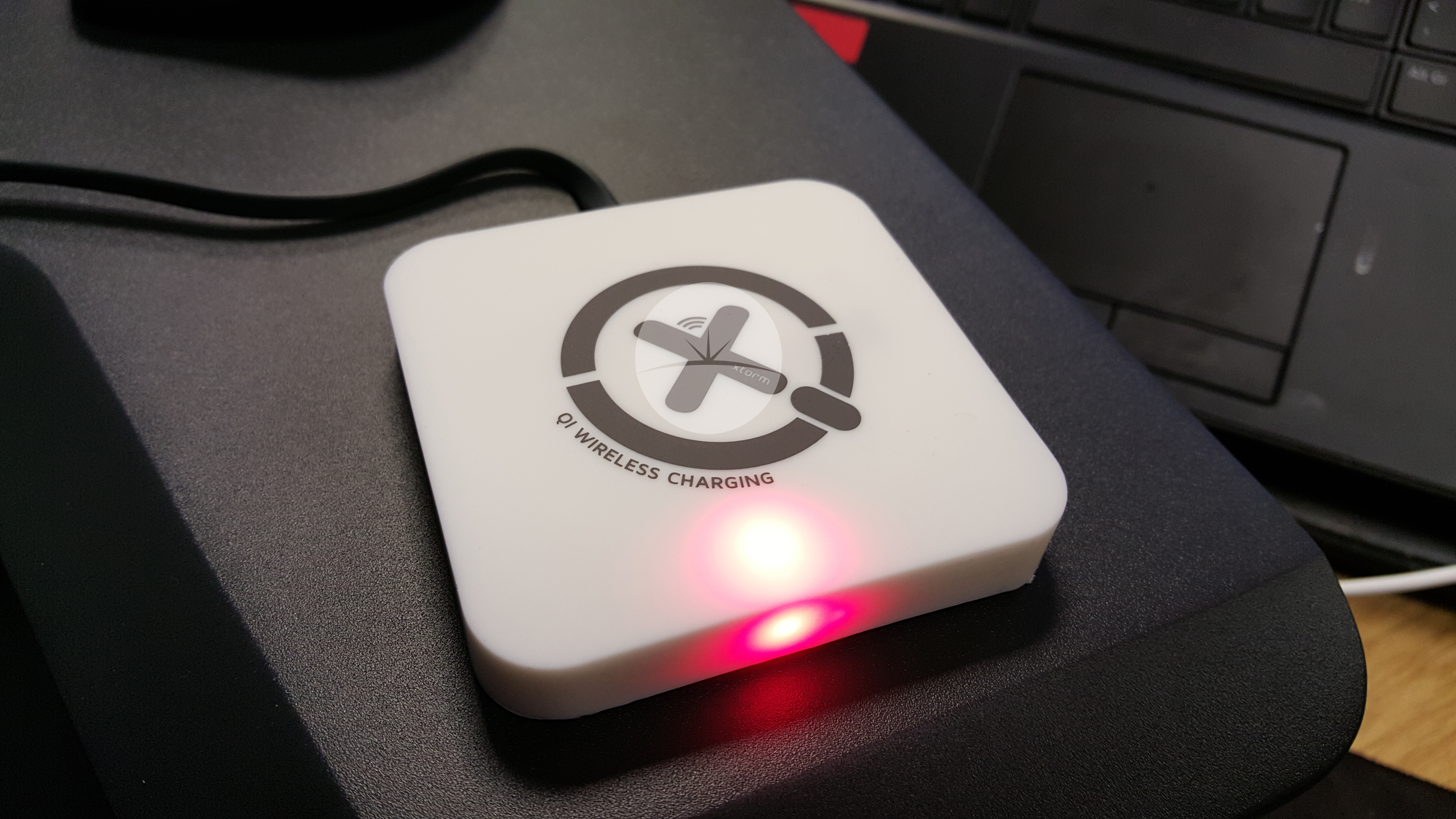 Stats for nerds:
Dimensions 7.1×7.1×1.2cm
Input USB 1A
Output Wireless charging Qi standard 1A
Weight 89 grams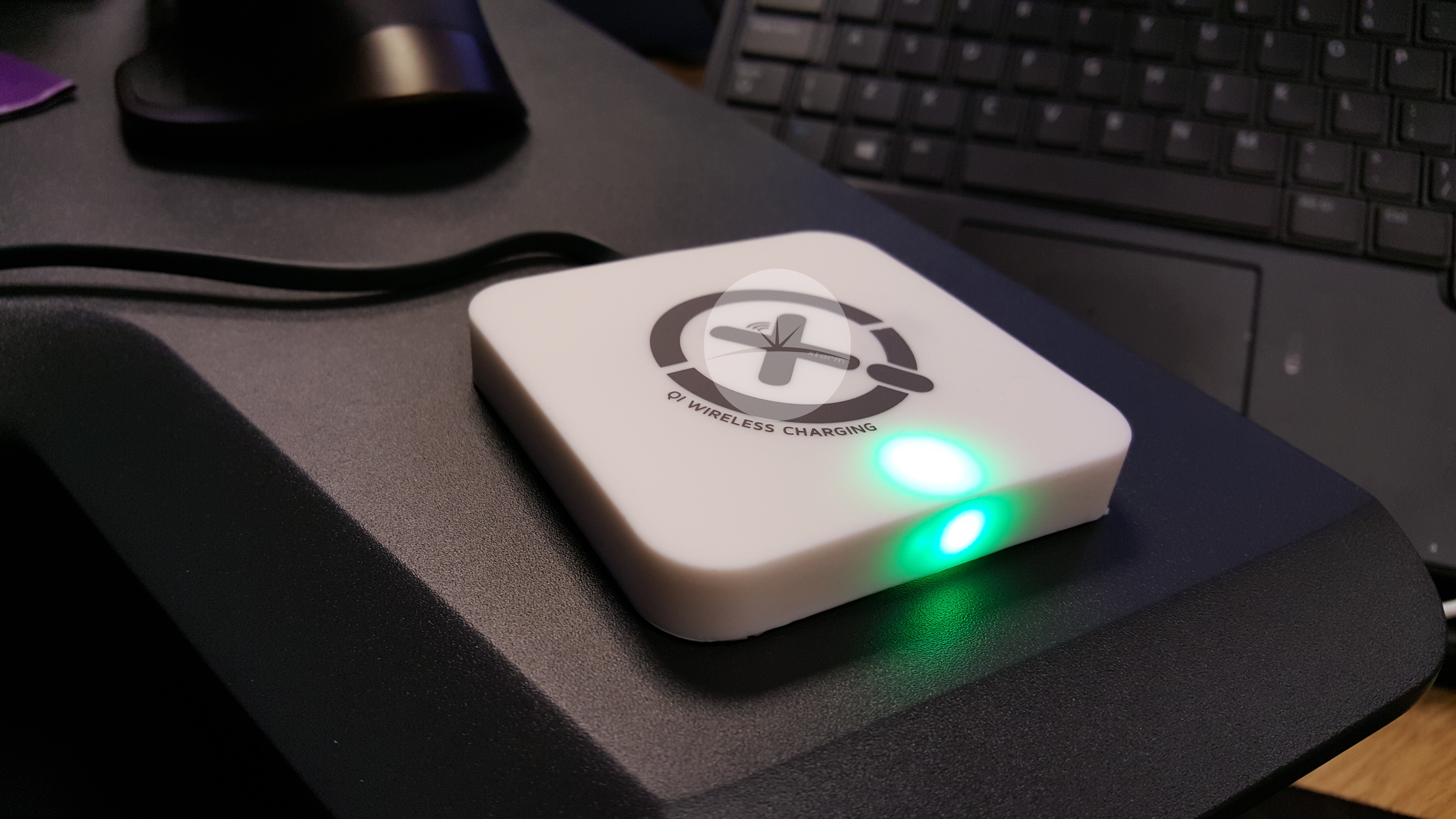 This a nice little charging station, and its small size and bright white colour is pleasing on the eye.
xtorm.eu/wireless-chargers/wireless-usb-charging-station-qi/