Solar Paper from Yolk Review
Solar Paper was a Kickstarter success story gaining over one million pounds in pledges. So I was excited to see what all the hype was about. Also if the Solar Paper from Yolk can live up to high standards it's set itself.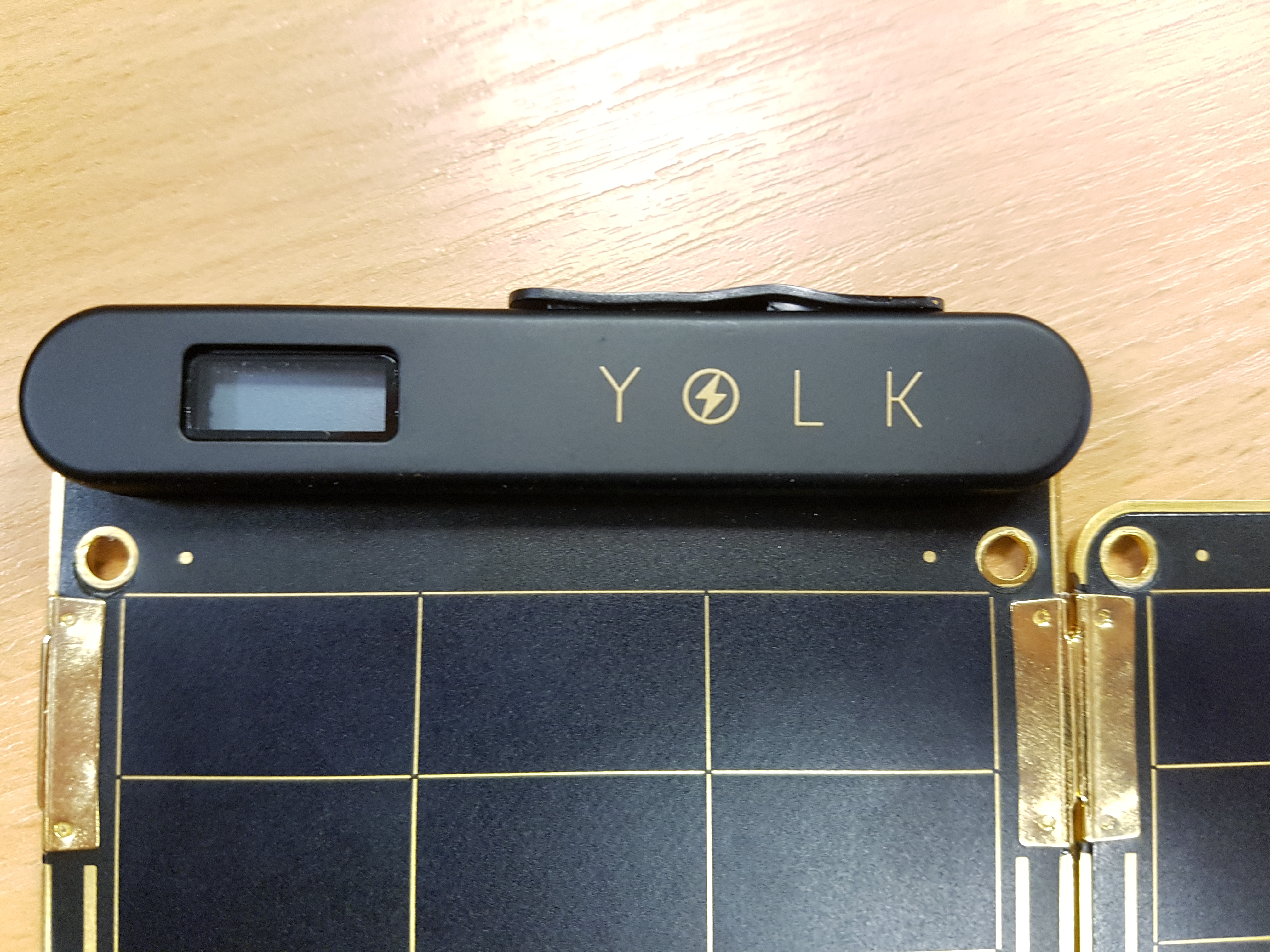 The selling point of Solar Paper, is they have made it as portable as possible. All this without losing any of the functionality. Weighing only 170g, this is the lightest solar charger I have seen in a long time, and is a great solution for people looking into the portable charger route. Yolk are aware of this need to carry around, so included a leather style pouch, which protects the panels when put into a bag.
The base unit has a screen and two USB ports along the top. This section is the only "bulk" of the whole device, as the rest of the board is the solar paper. The cells are coated in a matte black effect with gold running through it. There is no plastic, no bright colours, it is simplicity in its design and it looks darn cool.
The device is modular in design and can be added onto with additional panels. By itself, it delivers up to 500 mAh. Every additional panel attached adds the same amount, and the best thing is its all done with magnets, so easy to attach and take off.
Using it is easy, I just had to align under the sun and plug in my USB device. The simple design rolls over to the use of the device, there is no button or switch, just plug in and leave it to go. It'll auto-resume when the sunlight is available.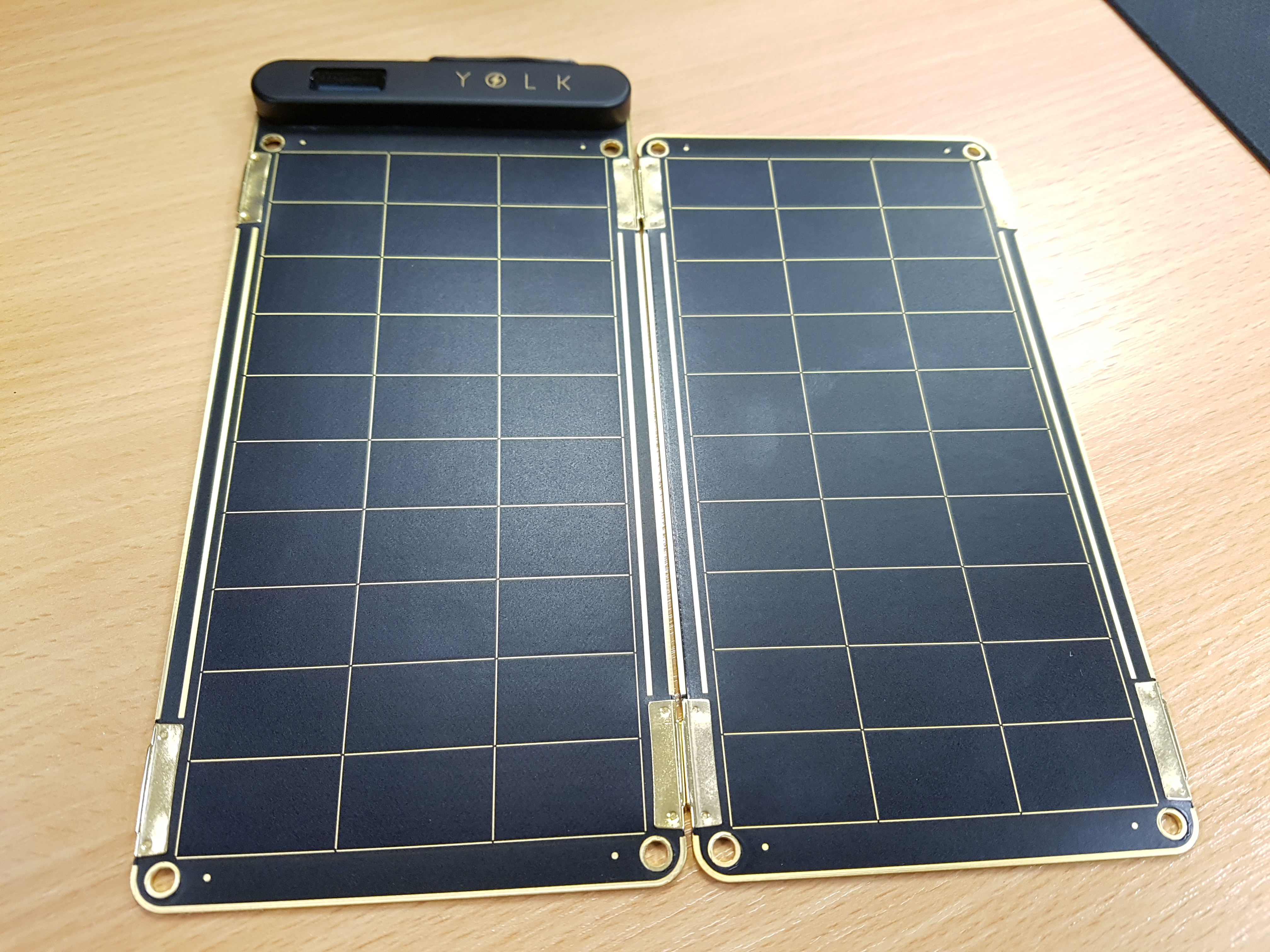 I will admit that it took a while to get the angels right, as just leaving it on a shelf won't do much. You need to make sure it is angled right to pick up direct sunlight. So it took a little bit of time, but was able to find the right angel.
When down in Brighton on a sunny day I was able to leave this angled towards the some and get at least 5 W (5 V / 1 A) of power using two panels.Though I found rarely on bright sunny days, with no cloud coverage, I can push the absolute limit of this and get to the highest value possible.
The panels are sensitive to shade, and anything bigger then the size of my hand will halve the output produced. Though this is where that auto-resume comes in handing, as as soon as the shadow is gone, the power will kick back in.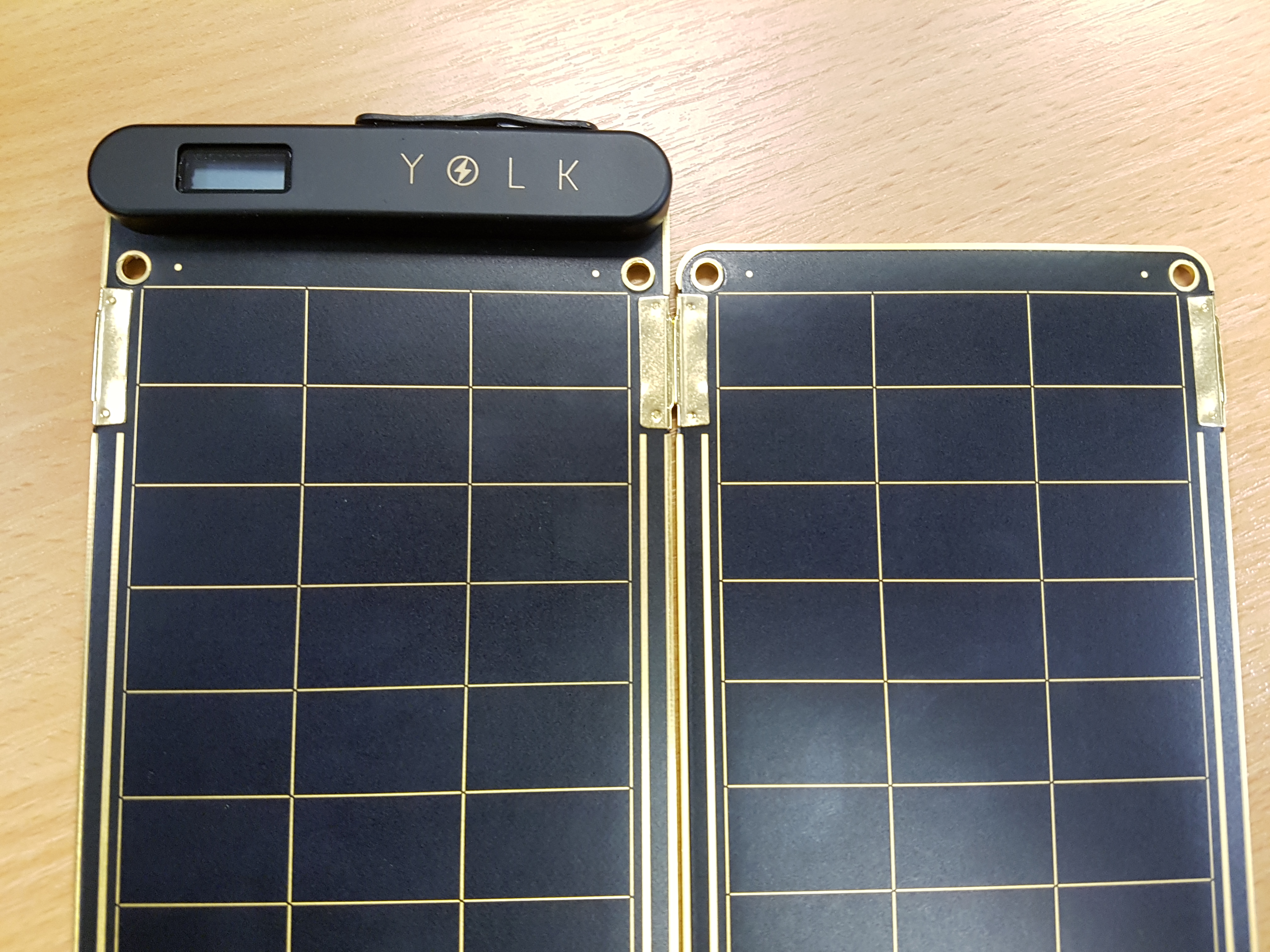 I did have problems with the magnetic hinges. But (as I found out) one large enough bump, like plugging in a phone will sometimes break them apart. Though easy to put back together again, devices without this addition don't have this problem.
I was suprised by how worried I was when taking outside. It doesn't feel like a rugged outdoor kind of technology. It is water-resistant, but I would be more worried about rocks and stones which are good to be placed on for sun orientation.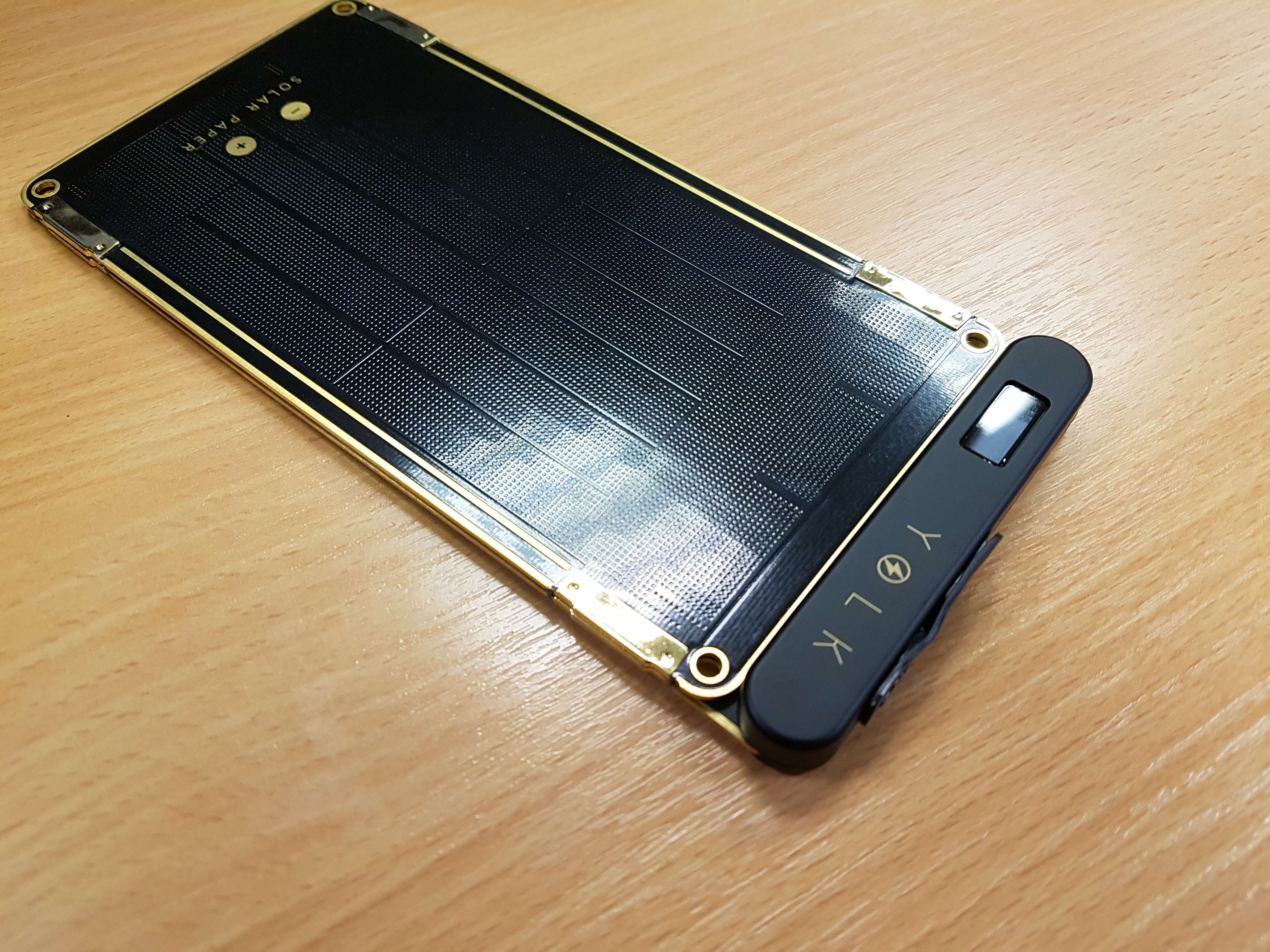 While the Solar Paper from Yolk may have some problems, it's (in my eyes) one of the most compact foldable solar chargers available to buy. The pricing starts from $135 for the 5 W model, which I had to use.
yolkstation.com/?product=solarpaper