The Stratus Duo from SteelSeries feels great in my hand and allows for easy pairing with the USB Wireless dongle included. Pairing was super quick for Windows and Android devices in my office.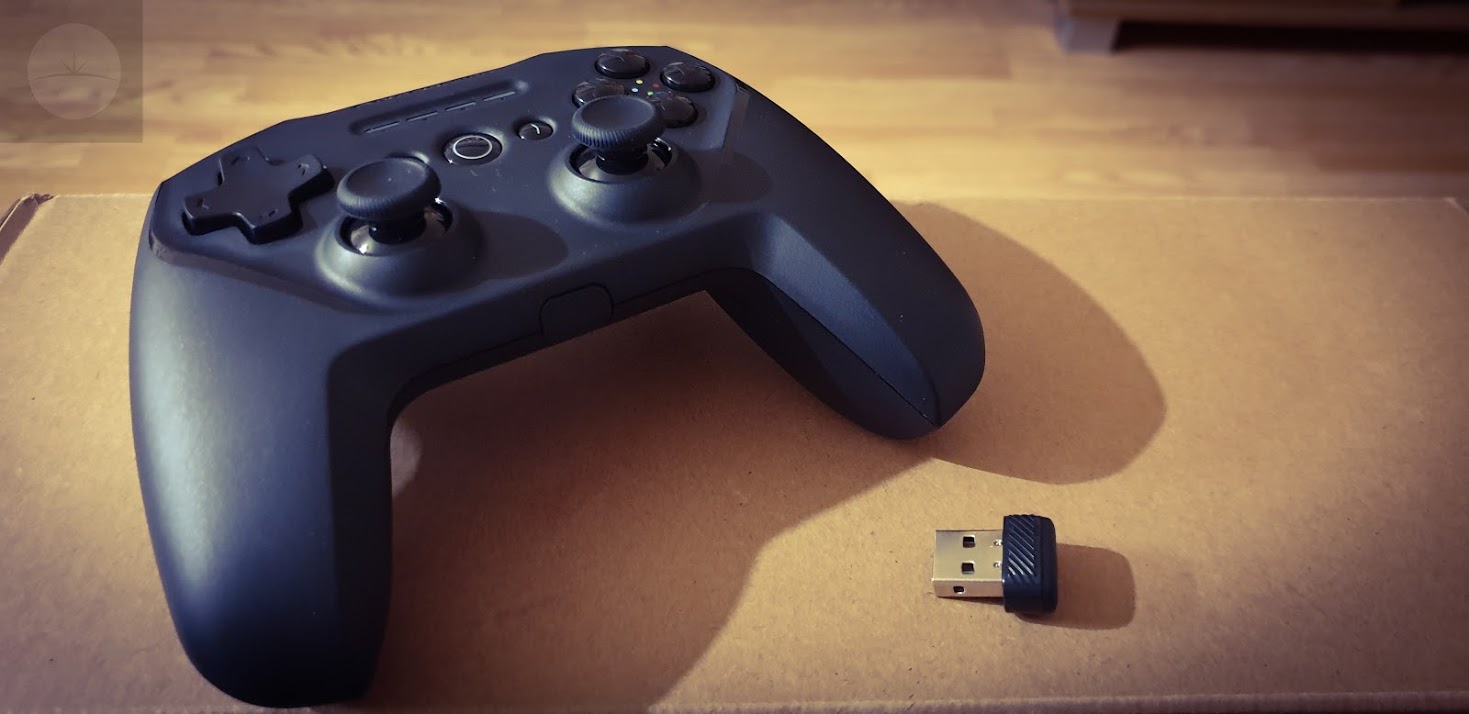 SteelSeries has a great eye for ergonomics. This is the same feeling I get for the Stratus Duo, it feels great to hold and I don't have to strain to hit any buttons. The shoulder buttons have a textured groove built in, where my fingers naturally lie when holding it. Thumbsticks and button placement are right where I need them to be, with the power and pairing buttons at the back along the top of the controller.
I managed to get around 25 hours of play time on the Stratus Duo, though this is less than some AA battery controllers, the trade-off is you get charging capabilities which are just plain nice to have.
SteelSeries Stratus Duo Specs:
Cable length – 1.8 meters / 5.9 feet
Connectivity – 2.4GHz, Bluetooth v4.1, or Wired USB
Battery Type – Lithium-ion (20+ hours)
Range (2.4GHz) -12 meters / 40 feet
Connector Type – Micro USB
Width – 150mm / 5.91 inches
Height – 110mm / 4.33 inches
Depth – 63.2mm / 2.49 inches
Weight – 245g
Playing this on the PC is great, there isn't any input lag. I can play games like Fortnite and it feels like I am using my mouse and keyboard, it's that snappy. Playing games on the S9+ works great as well, with games like Alto's Adventure and PUBG playing great. Though I was disappointed to be shot and not feel any vibration through the controller.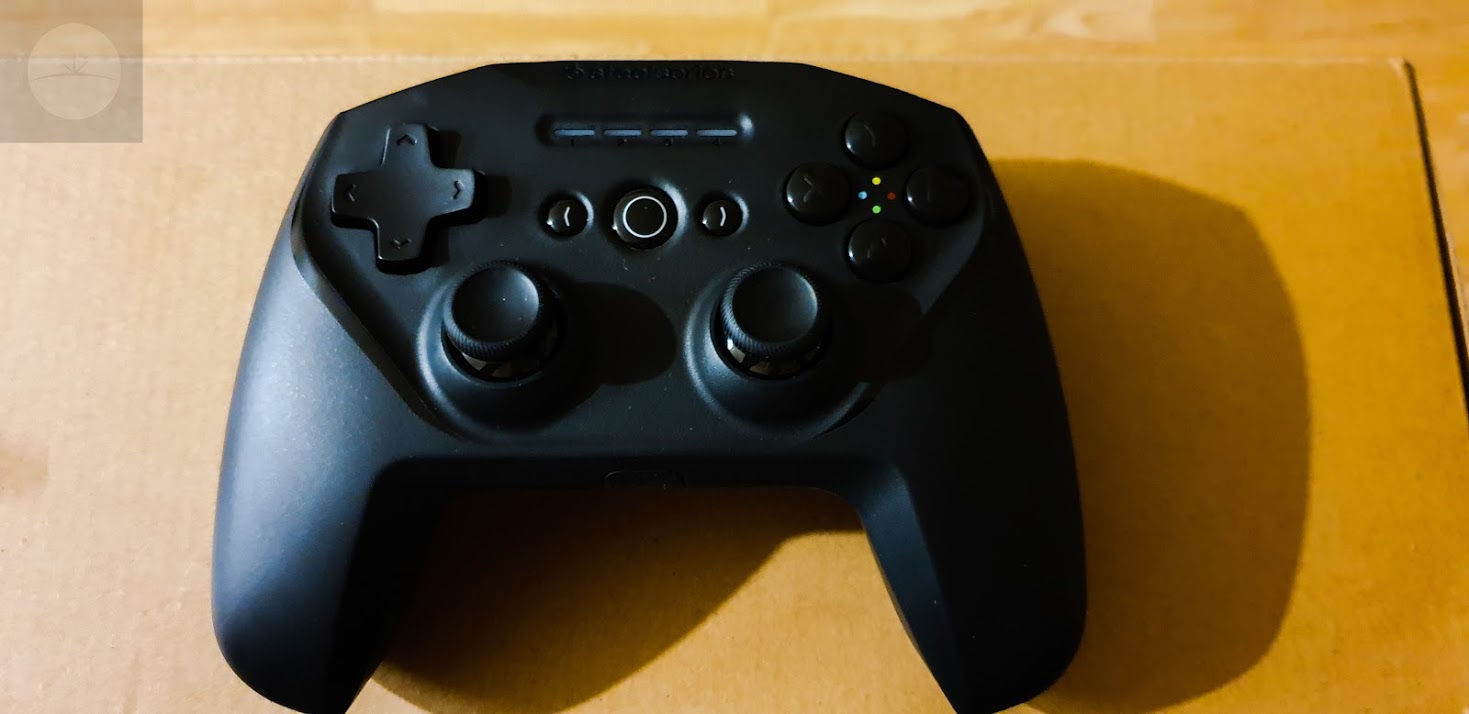 Though this does play well on my phone, there is no built-in phone grip. You can buy the grip for £10, the SmartGrip does the job, but would have been nice to have it included.
If you game on your phone, Android TV and PC, this is the controller to have. The lightning-fast connection and zero lag are great elements for a game controller.
Grab it for £64.99 from SteelSeries – https://steelseries.com/gaming-controllers/stratus-duo