T8V Quad Core Android TV Box from ZoomTak Review
For the past month I have been using the T8V from ZoomTak as my daily Android TV box. They are incredibly proud of this well selling box, and after using it for a while I can see why!
Specs:
Amlogic S905 Quad core 64bit Cortex-A53 Up to 2.0GHz
Penta-core Mali-450MP GPU @ 750MHz
DDR3 RAM 2GB,eMMC 16GB
Android 5.1 OS Lollipop
Built-in 802.11 a/b/g/n/ac Dual Band AC Wi-Fi(2.4GHz/5.8GHz)With External Antenna
Bluetooth 4.0
4K,H.265 UHD Hardware Decoding
HDMI 2.0 Output Up to 4K2K
Kodi 16.0 Pre-installed Updating Online with Wizard
Gigabit Ethernet (1000M Ethernet) support
Support OTA Update Online
All Aluminum Housing looks high-end with LED display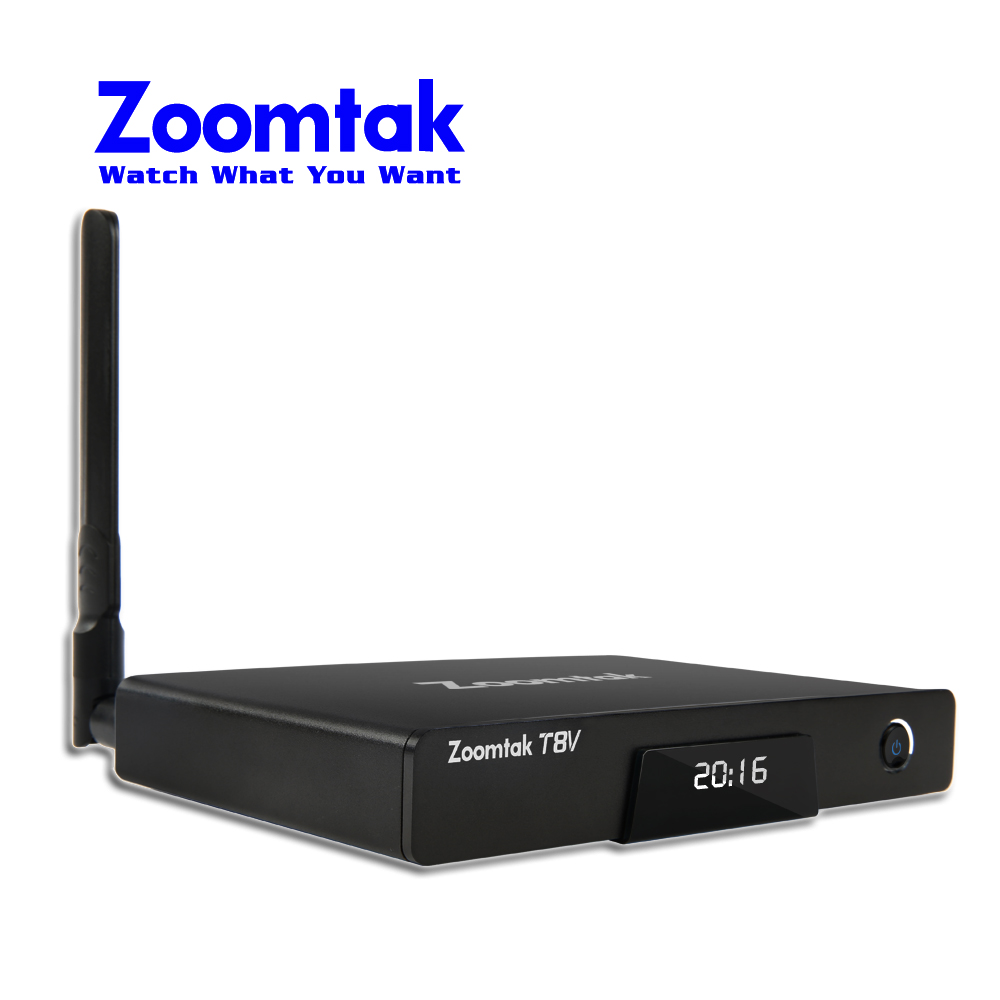 It sports a rather clunky black square case, with a convenient LED display on the front. This is also where the power button resides. The ports are positioned on the back and on the left and right of the T8V. Along the back runs the gigabit ethernet port, aerial socket, HDMI port, power and audio ports.
On one side there is the SD/MMC slot, reset button and 2 USB ports. The IR remote that comes in the box is standard and does its job. It's got media controls, Android buttons and mouse mode. There are 4 colored buttons which allow you to go directly into apps like Kodi.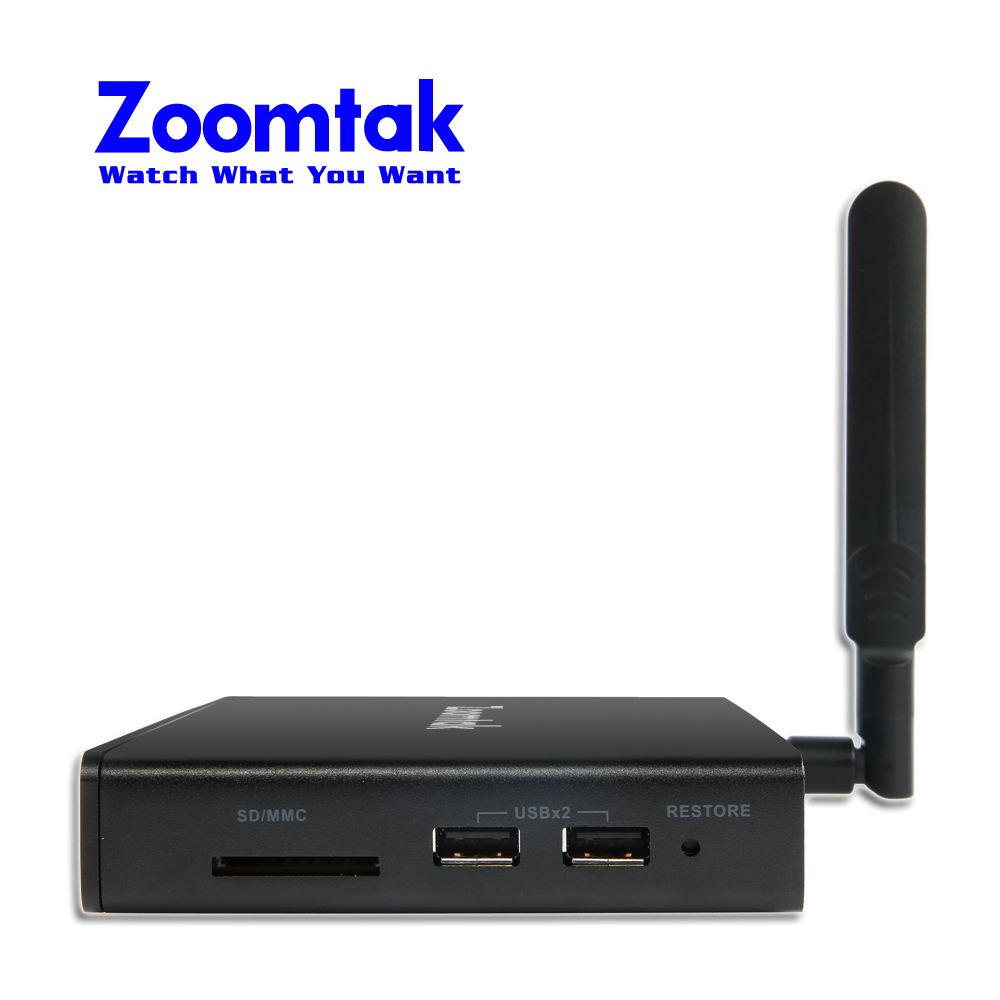 I was majorly impressed when I saw an app called "Kodi Addon Installer", this syncs with ZoomTaks servers and installs a vast array of Kodi addons. This was a really nice suprise and shows how they are thinking of their customers.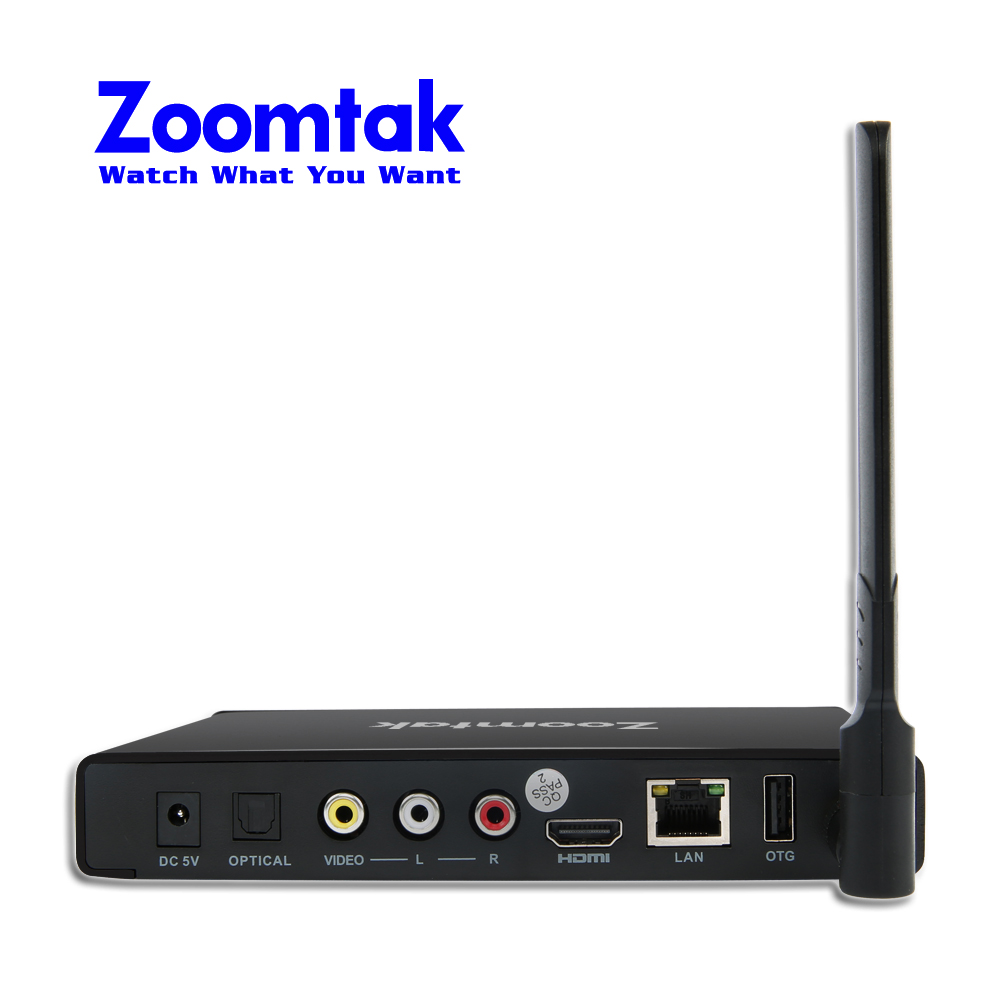 The initial boot took around 1.5 min, but it can go into standby which means It can be "on/off" instantly. ZoomTak ships the T8V with their custom launcher. I am still waiting to be impressed by a custom launcher, and this wasn't one of those occasions. I ended up installing Nova Launcher and works wonders.
The T8V included Google Play Store and zoomtak app market . There was an included version of Kodi, but I would suggest installing the most up to date version of the play store.
The processor on the T8V handled Android Lollipop with no issues. There were no noticeable problems when using the OS. Though they are not pushing out Firmware updates every day, the system feel stable.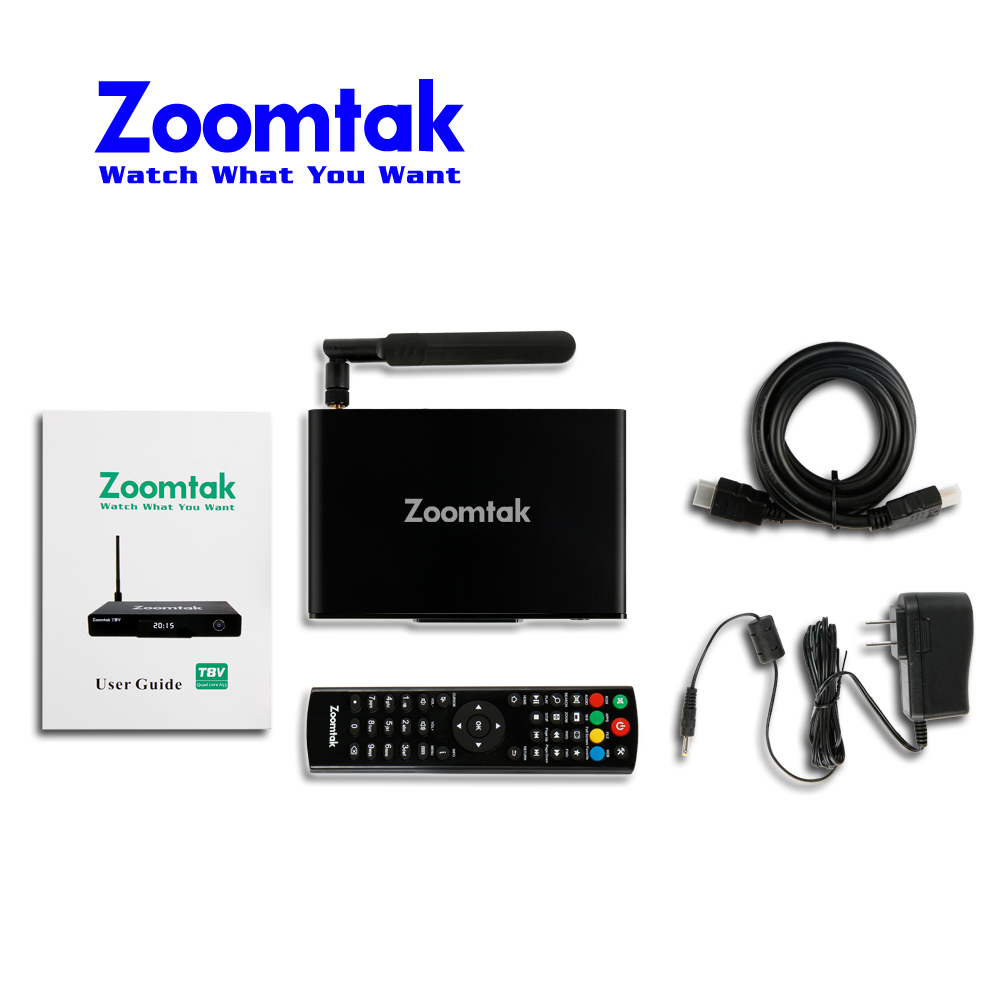 720p, 1080p and 4K 30FPS all played fine within the most recent version of Kodi. I did have issues with 4K in 60FPS, where audio was faster than the video. Overall media playback was excellent, and all played as I had expected.
I used the internal storage for my apps, and a USB hub with a 1TB 3.5″ drive, which stored all my media and I had no issues with playing at all. Gaming performance exactly what I expected for this spec. Most games played smooth, even on 1080p. Though some 3D heavy games did tend to stutter.
The T8V is a solid performing Android box. The PROBOX2 EX+ is available for £65
www.zoomtak.net/en/pro_detail.asp?bid=35&tid=35&sid=35&id=58
www.aliexpress.com/item/2016-Top-Selling-Quad-Core-64bit-Uhd4k-2k-Zoomtak-T8V-TV-Android-Box/32677273737.html