This SK-S1 Bluetooth speaker comes packaged in a cardboard box along with instructions, micro USB charging and 3.5mm audio cables.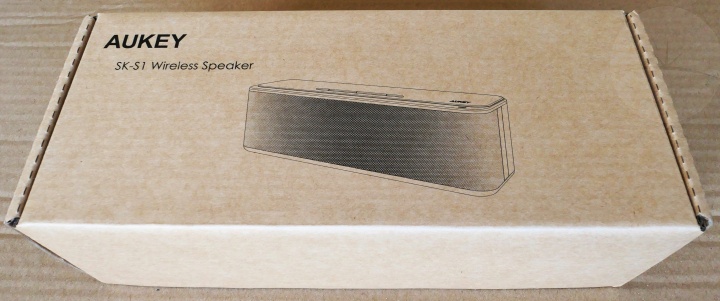 At almost 8" long and about 2.5" wide, it's a rounded brick-shaped speaker that has been nicely finished in an aluminium and steel shell with a rubberised base. It has a couple of 16W drivers pumping out audio to the front grill while dual radiators send direct the bass towards the back.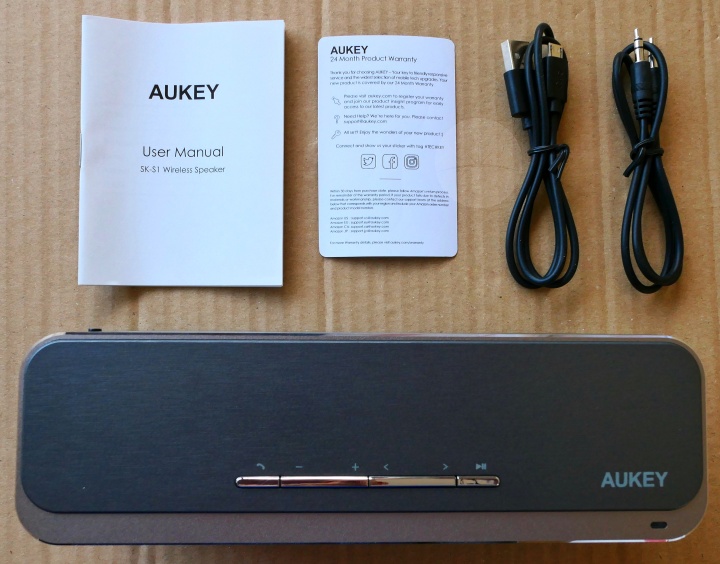 Embedded near the top of the rear speaker grill there's an uncovered 3.5mm audio input jack, micro USB charging port and the on/off button. The other controls are located at the top, consisting of call, skip, volume and play/pause buttons. There's also a LED indicator on the front speaker grill that glows blue during normal Bluetooth operation, green when playing audio from a wired connection and red when the battery gets low.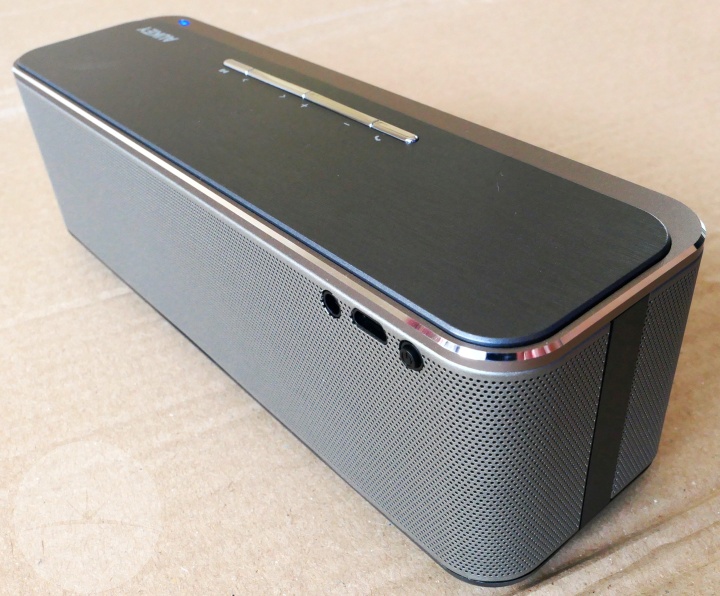 Pairing was straightforward and I soon had it connected to my phone and pumping out tunes. I was really impressed by the audio quality which gave good clarity in the mids and highs combine with strong bass to deliver a really nice listening experience. I could also crank the volume up really loud with very little distortion, and I had no issues being heard during calls using the built in microphone. Bluetooth reception was also solid and I didn't notice any dropouts.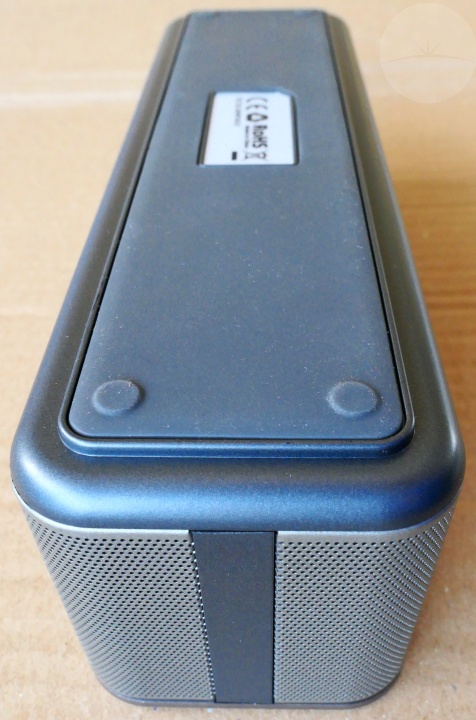 Aukey were able to include an internal 4000mAh battery which will give up to a very respectable 12 hours of playback – after which it will need recharged for around 4 hours using the supplied USB cable.

This mid-sized speaker isn't overly heavy and is easy to carry around while offering impressive volume compared to many of the "outdoor" speakers that simply don't get loud enough or retain clarity at high volumes. The only downside is the lack of waterproofing which means you'll need to keep it out of the rain, shower or pool.
Otherwise build quality seems excellent, which combined with the great audio and battery performance makes the Aukey SK-S1 easy to recommend for the $44 / £32 asking price.