TaoTronics High-Fidelity Wireless Music Transmitter – Review
With bluetooth being a standard for all mobile devices, its hard to imagine a time when you couldn't stream your favorite Babe Ruth track to a set of speakers. But there are still devices out there such as laptops, and mp3 players which don't have this function. TaoTronics has come to the rescue with their High-Fidelity wireless music transmitter. This essentially gives any device bluetooth capabilities allowing you to stream music to any bluetooth speaker set.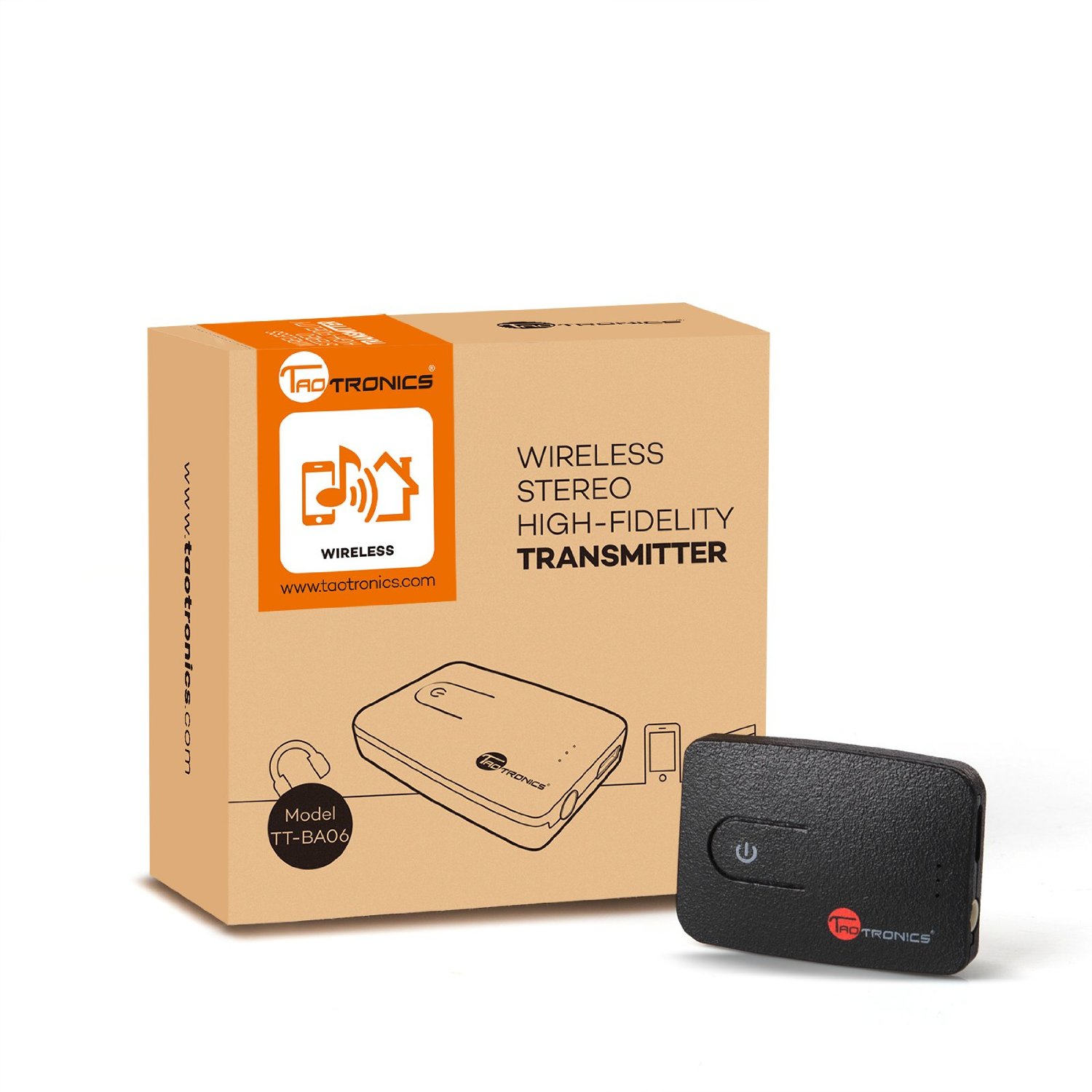 For what this thing can do, the size of the TaoTronics Bluetooth 4.0 Wireless Stereo Transmitter is quite amazing, coming in at 45 x 33 x 9mm and weighing just 13g. This isn't something you'd buy for your brand new M8, but it is ideal for breathing a second life into non-Bluetooth equipped products and can transmit audio from them to modern Bluetooth speakers. I tested this on my dads computer. In the box you get the transmitter (which has an internal rechargeable battery), a 3.5mm male to male audio cable, a 3.5mm female to RCA plug cable, a USB charging cable and user manual.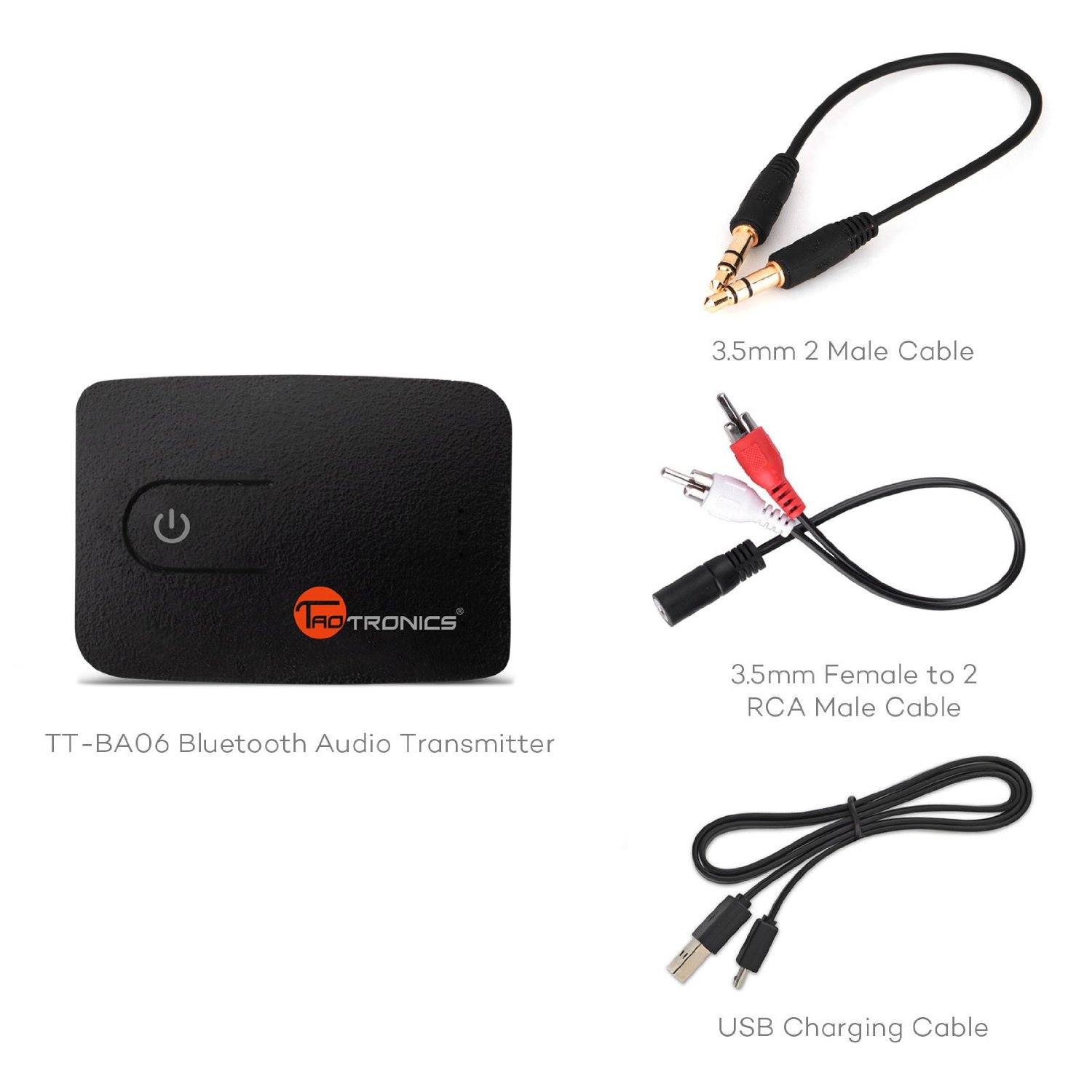 The unit is charged via the micro usb cable and after 3-4 hours of charge I managed to get around 10 hours playing time, you'll know when its charged thanks to a red LED. If needed you can charge it and use it at the same time, which cant be done on some devices, or causes some feedback, but I didn't get any problems with this. A blue and green LED will indicate power on and flash when you put the unit into pairing mode by using the small switch on the top turning to green on completion of pairing. As with most TaoTronic devices, pairing via bluetooth was an absolute breeze.
Features:
Turn your regular stereo audio devices into a Bluetooth-enabled, wireless streaming machine thru 3.5mm audio-out jack. User-friendly design of LED light and button.

Work with any type and brand of device such as TV, PC, CD player, iPod, Kindle Fire, MP3/MP4 etc. up to 33 feet working range. Easy pairing with Bluetooth stereo headset, headphones, speakers and other Bluetooth stereo audio enabled system.

High performance Bluetooth 4.0 (High-Fidelity) with A2DP for enhanced audio quality, allows you to enjoy the stereo music without wire restriction or watch TV quietly (not for answering calls).

Small, lightweight and durable! Take it with you and enjoy Bluetooth music anytime/anywhere for up to 10 hours! Can work while charging. Micro charging port.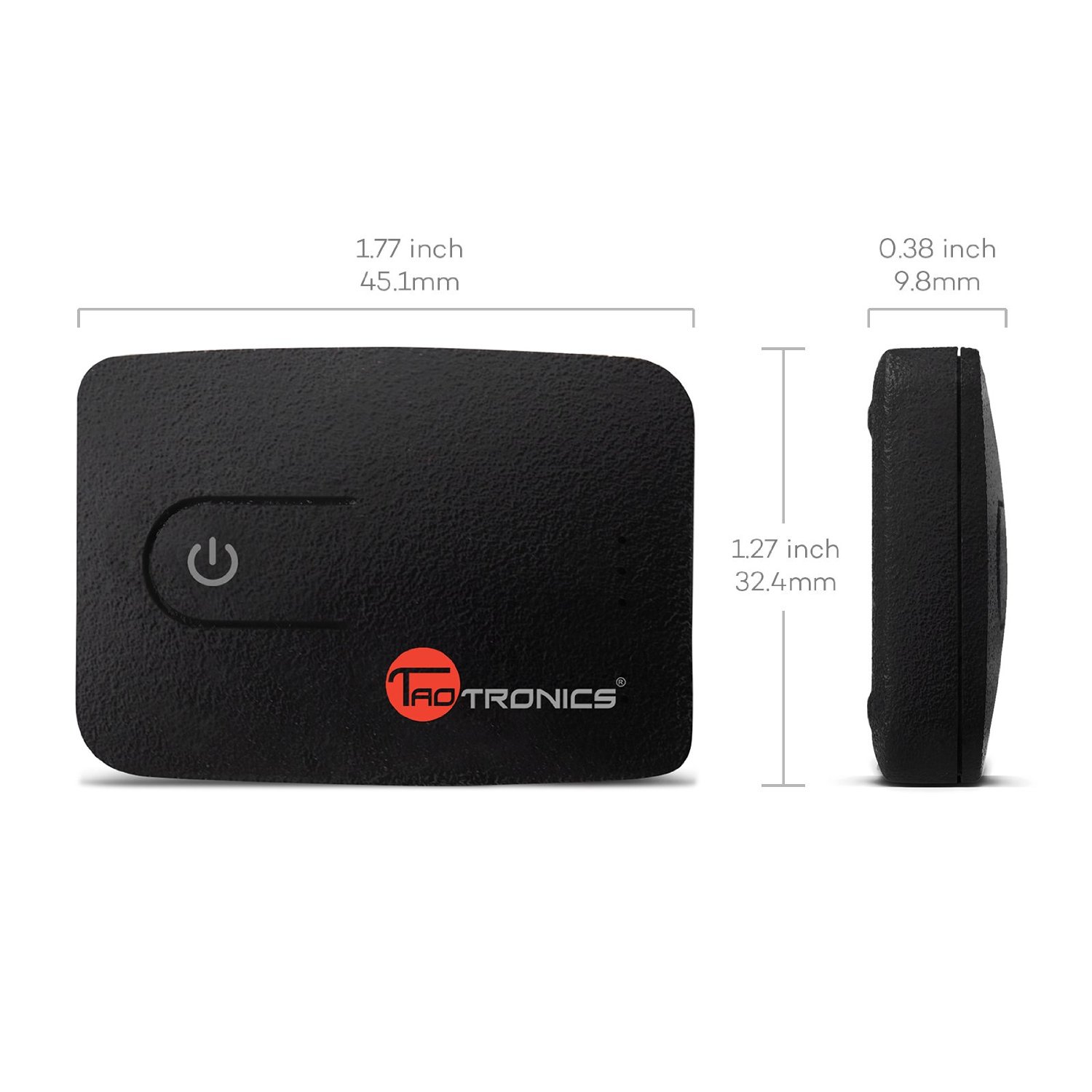 I tested the transmitter with my dads old laptop and OutdoorTech turtle shell speaker, and the sound was absolutly amazing. The audio is sent from the laptop to the speakers at the rear of the room (a distance of around 5 metres) without a single glitch. I found out the unit incorporates EDR (Enhanced Data Rate) and the resulting sound features taut, but not boomy, bass with clear mid-range and treble with an open stereo effect. I found the Bluetooth transmission to be stable and largely unaffected by movement or the use of other items in my room – the range is quoted as being up to 10m.
I am really impressed with this little device. The sound quality it delivers, despite its size is amazing and the fact that it has allowed me to use my speakers with any audio out device, means I can buy peopel bluetooth speakers, and one of these too.