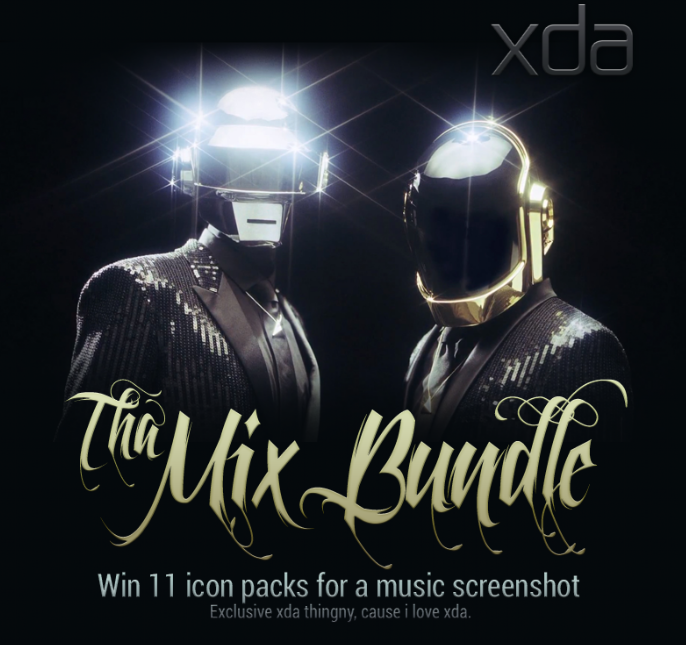 It's been said that Tha Phlash has been sent here from outer space to design the greatest icons and share them with us mere mortals. A massive friend of the site and me personally. He has launched a competition on XDA to design some awesome home screens with a 'music' theme and win tha ultimate giveaway Mix Bundle icon pack.
The rules are….
Its simple, show me a stellar screenshot of your device with a music theme in mind. Then i will choose some winners and shower them with the icons. Simple.
Feel like your screens are good enough to win? Love Tha Phlash's work? Hit the link here to enter.