Selling your Mac laptop can be quite liberating, making room for new technology and some extra cash in your pocket. But, hold your horses, because before you hand over your device, it's crucial to take a few key steps to protect your data and ensure a smooth transition for both you and the future owner.
Here are some essential tasks you should complete:
Create a Backup of Your Data
Make sure you have a complete backup of all of your data before you do anything else. The application Time Machine included on Macs makes this procedure simple.
After connecting an external hard drive to your Mac and following the on-screen instructions, you will have successfully set up Time Machine, which will perform an automatic backup of your whole system.
You also have the option of using cloud storage services such as Dropbox or iCloud; however, keep in mind that this could take a significant amount of time depending on how fast your internet connection is. You can also check out this link for more helpful info https://www.macobserver.com/tips/how-to/speed-up-time-machine-backup/.
Deauthorize iTunes and Other Software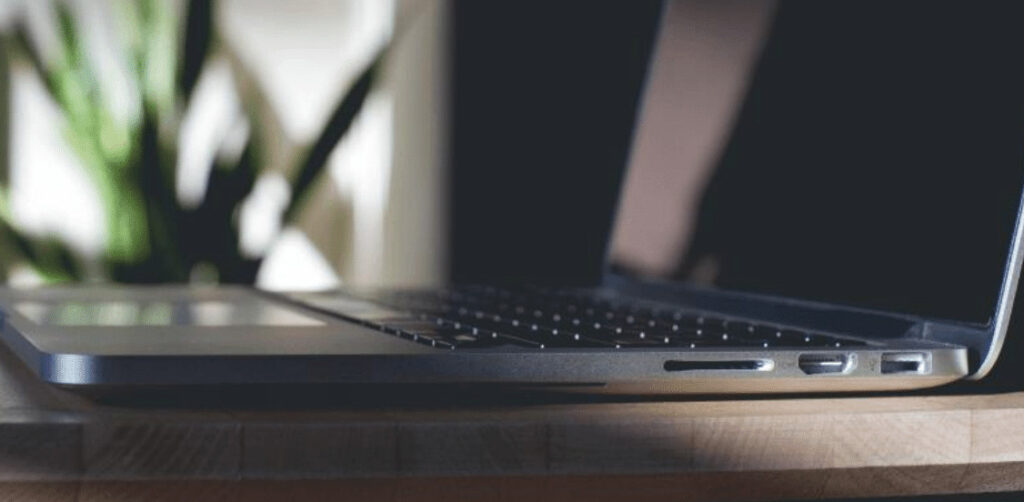 Certain software, like Adobe Creative Suite and iTunes, limit the number of devices on which you can install their programs. Make sure to deauthorize your Mac to free up a slot for a new device. To deauthorize iTunes, for example, go to the 'Account' menu, click 'Authorizations,' and then 'Deauthorize This Computer.'
Sign Out of iCloud and iMessage
Apple binds your Mac to your Apple ID through services like iCloud and iMessage. Sign out to make sure the new owner cannot access your data. For iCloud, go to 'Apple Menu', then 'System Preferences', then 'Apple ID' and select 'Overview' and then 'Sign Out.' For iMessage, open the app, go to 'Messages' in the menu bar and choose 'Preferences,' then click on your iMessage account and click 'Sign Out.'
Unpair Bluetooth Devices
If you have any Bluetooth devices attached to your Mac, such as a keyboard, mouse, or headphones, you should unpair them so that the new owner of the Mac doesn't experience any interference with new devices they may use.
To unpair a device, go to the 'Apple Menu', click on 'System Preferences', then on 'Bluetooth', and then move your mouse pointer over the name of the device and click the 'x' button. Find out more info here.
Erase Touch Bar Data
For those with newer models featuring a Touch Bar, it's important to erase all Touch Bar data. This is a distinct step from simply erasing your hard drive, as the Touch Bar stores added data that could include sensitive information.
By erasing it, you ensure that the new owner receives a device that's as good as new, both in hardware and software.
Wipe the Hard Drive
Erasing your hard drive is a pivotal step that will wipe clean all your personal data. Just deleting files or
folders is insufficient; they can often be recovered with the right software. A thorough erasure will make it near impossible for anyone to recover your data.
Reinstall macOS
Reinstalling macOS is necessary for two primary reasons once you have deleted everything on your hard drive. The first thing that it does is verify that your hard drive is operating normally and that there are no problems with it. Second, it provides the new owner with the opportunity to begin using the equipment as if it were brand new and in its original packaging.
Unenroll from Apple's Beta Software
If you are part of Apple's Beta Software Program, it's a responsible step to unenroll your device before selling it. Otherwise, the new owner might receive updates that are not stable, which could lead to usability issues and unexpected bugs.
Remove Accessories and Clean the Exterior
Your laptop likely has physical attributes unique to your usage—stickers, skins, or external accessories. Removing these personal touches is not only courteous but also adds to the resale value. A clean, well-maintained machine is more appealing to buyers.
Factory Reset NVRAM
The next thing on what you need to do before trading-in your Mac computer is to perform a factory reset!
Resetting the NVRAM (Non-Volatile Random-Access Memory) ensures that all settings related to the system and hardware are reverted back to default. This includes settings like sound volume, display resolution, and startup-disk selection, which could otherwise cause confusion or inconvenience for the new owner.
Conclusion
There you have it folks! Just wanted to give you the heads up that if you keep these essential steps in mind, you are totally nailing it in looking out for your stuff and keeping that device you're selling all good. It's a win-win for both you and the new owner, setting the scene for a seamless and super safe handover.