Trust Vigor 2.1 Speaker Set Review
I have been after a good set of speakers for my TV for a while. They needed to be powerful, and pack a punch, and also been versatile for different table arrangements etc. This brought me to the Vigor 2.1 speaker set from Trust. These guys are small enough to not cause a distraction, but when playing tunes are incredibly loud and clear.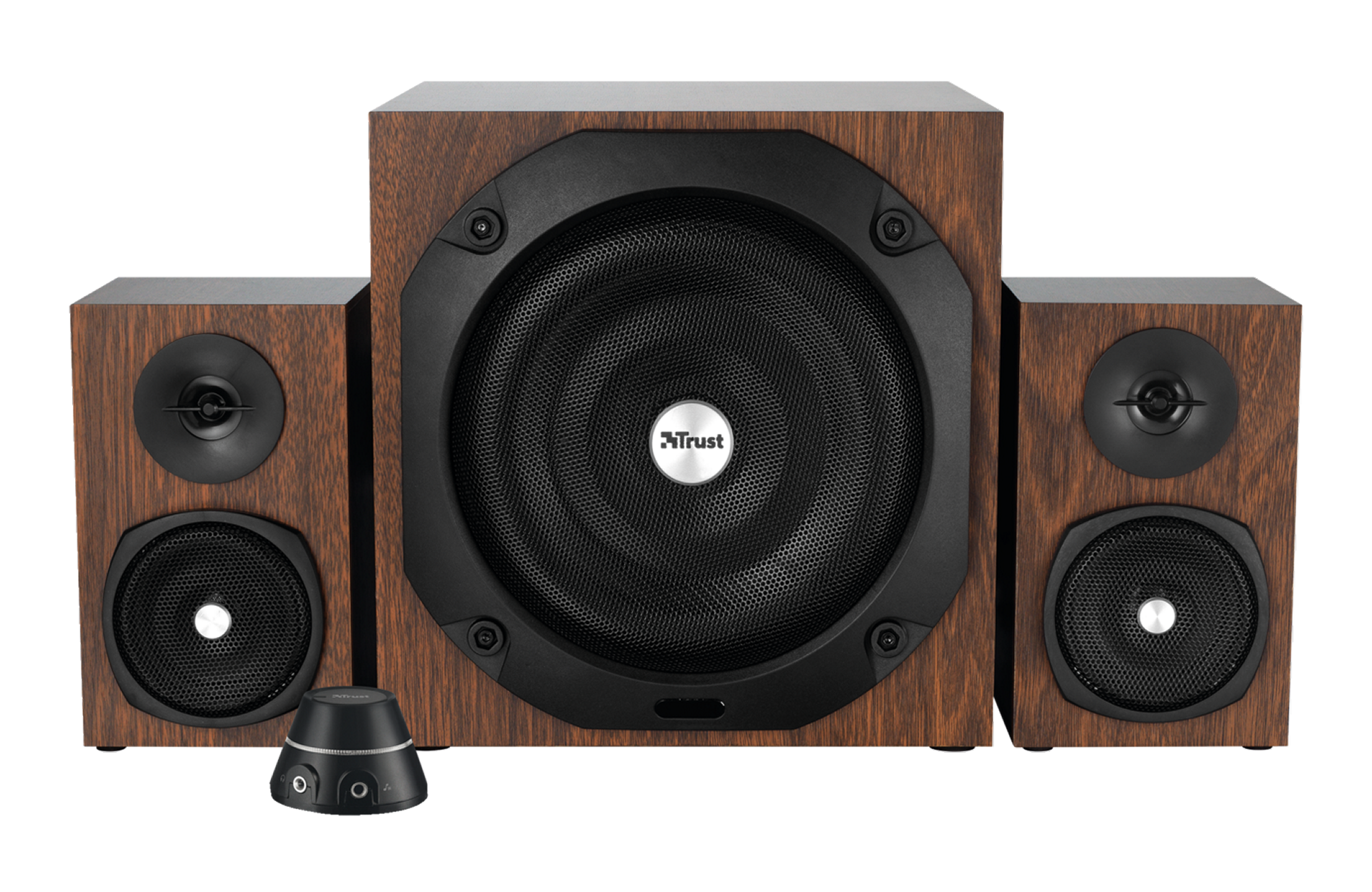 The Vigor is a 2.1 speaker set system. The speakers are around 200mm in height. The subwoofer is good for my needs, as I have a bit of lot of space and it's not too large. There is a great amount of bass and no noticeable distortion.
The speakers are a a dark wood colour and flat edges. The speaker grills are black and there is a silver logo on the subwoofer, which adds definition to the overall look of the speaker. There is a control wheel that can be used to adjust tone and volume, with a 3.5mm connection added to it. This control wheel is my only issue with these speakers, as I feel it doesn't have the same look as the rest of the speakers.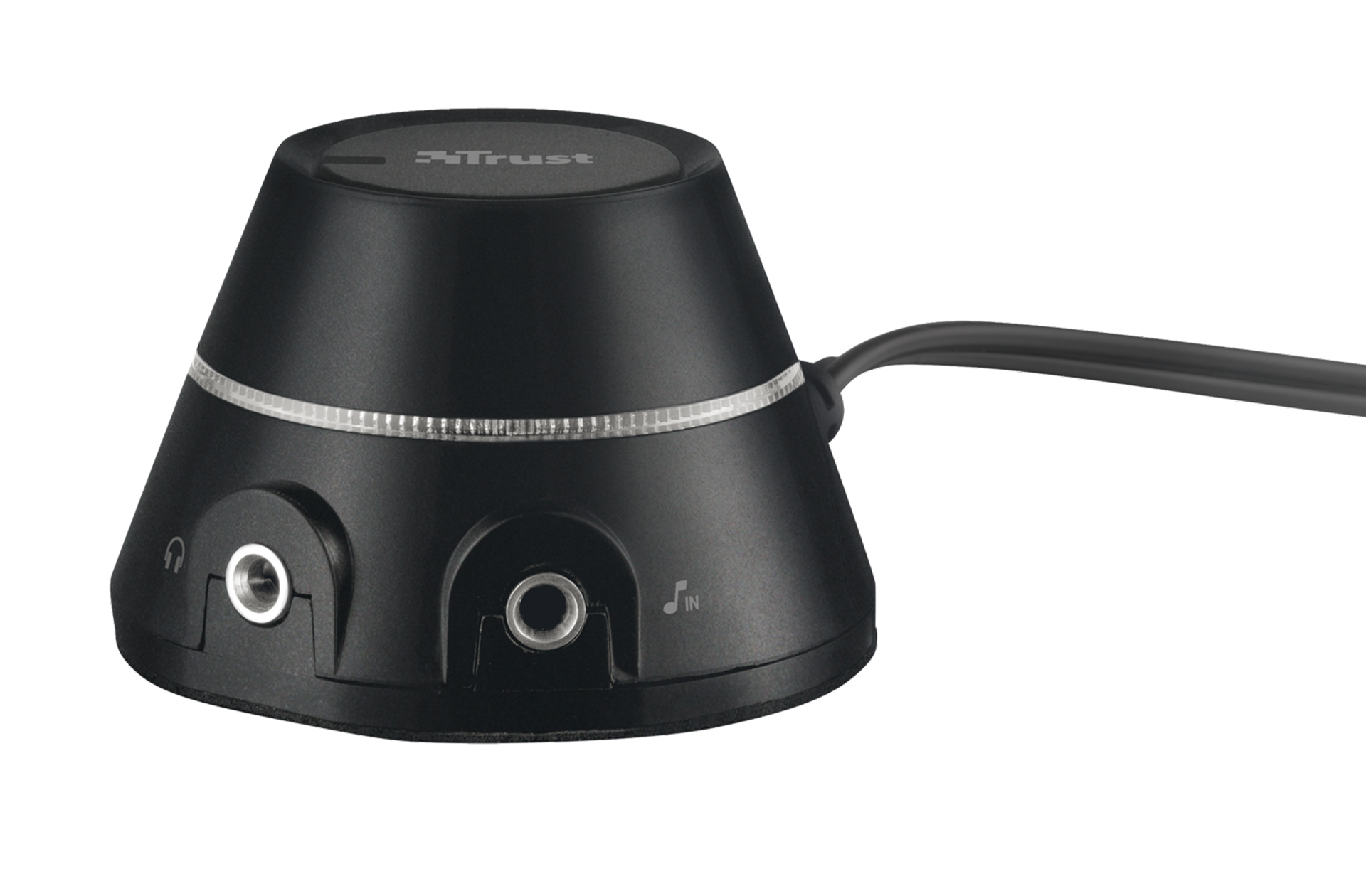 On a personal note, these are a great design and work really well with my dark wood tv stand. The main attraction for these speakers are what you get for your money. Coming in at under £60, The Vigor 2.1 speaker set is up against speakers in the mid to low bracket. But I was massively impressed with the Vigor 2.1 speaker set and it does a lot better than other speakers in the same price range.
Each speaker has a large port tube, which channels sound for a more bassy sound. There is also the Tone dial, which can add more feeling to the bass. Controls were easy to use, and I found the perfect setup in a matter of minutes.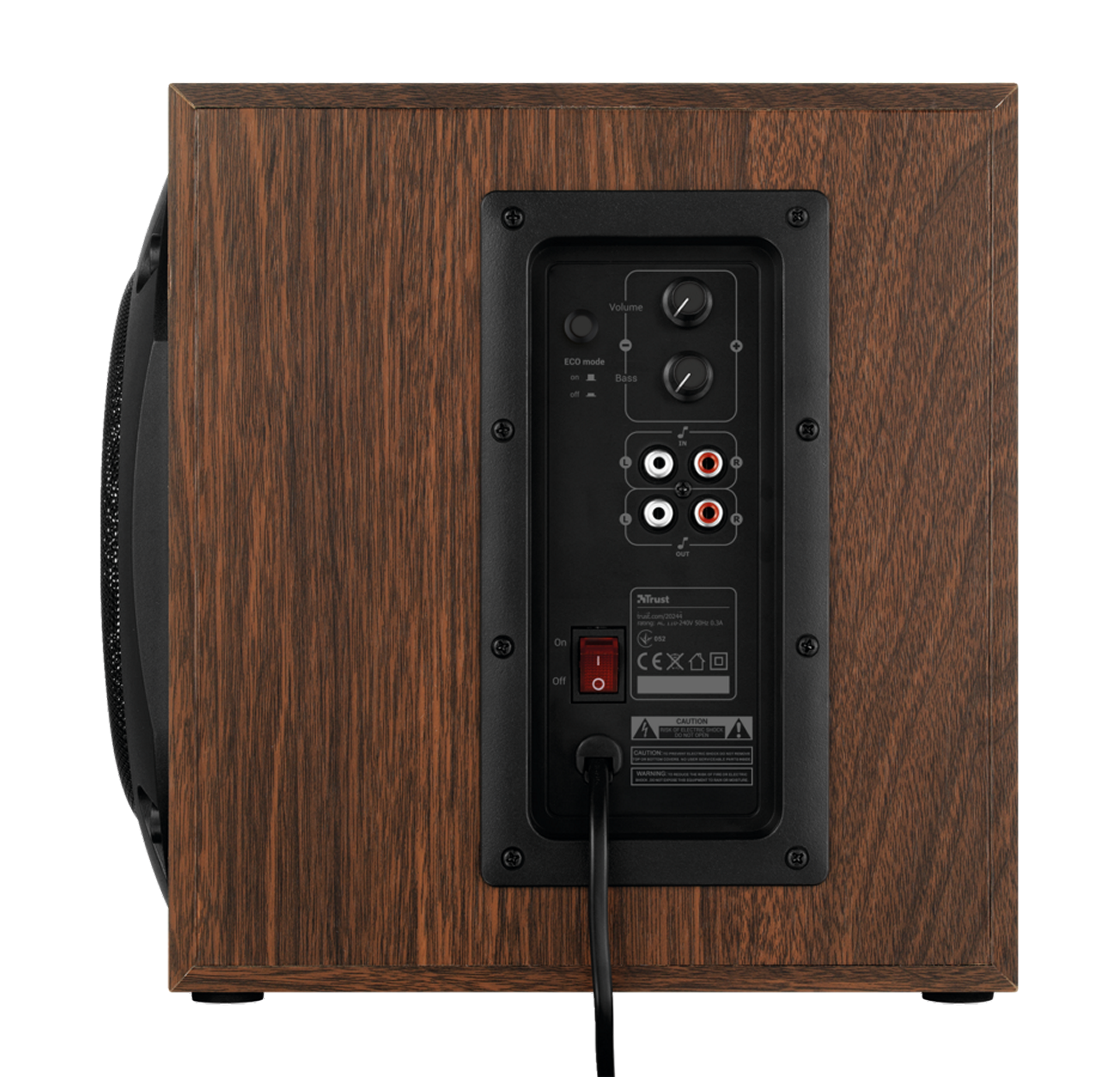 Features:
50 W RMS, 100 W peak power

Robust design, wooden subwoofer and satellites

High quality sound with deep bass

Convenient wired volume control with headphone and line-in connections

Volume and bass control on subwoofer. Use with pc, tablet, phone, tv, dvd, cd, mp3 or other audio devices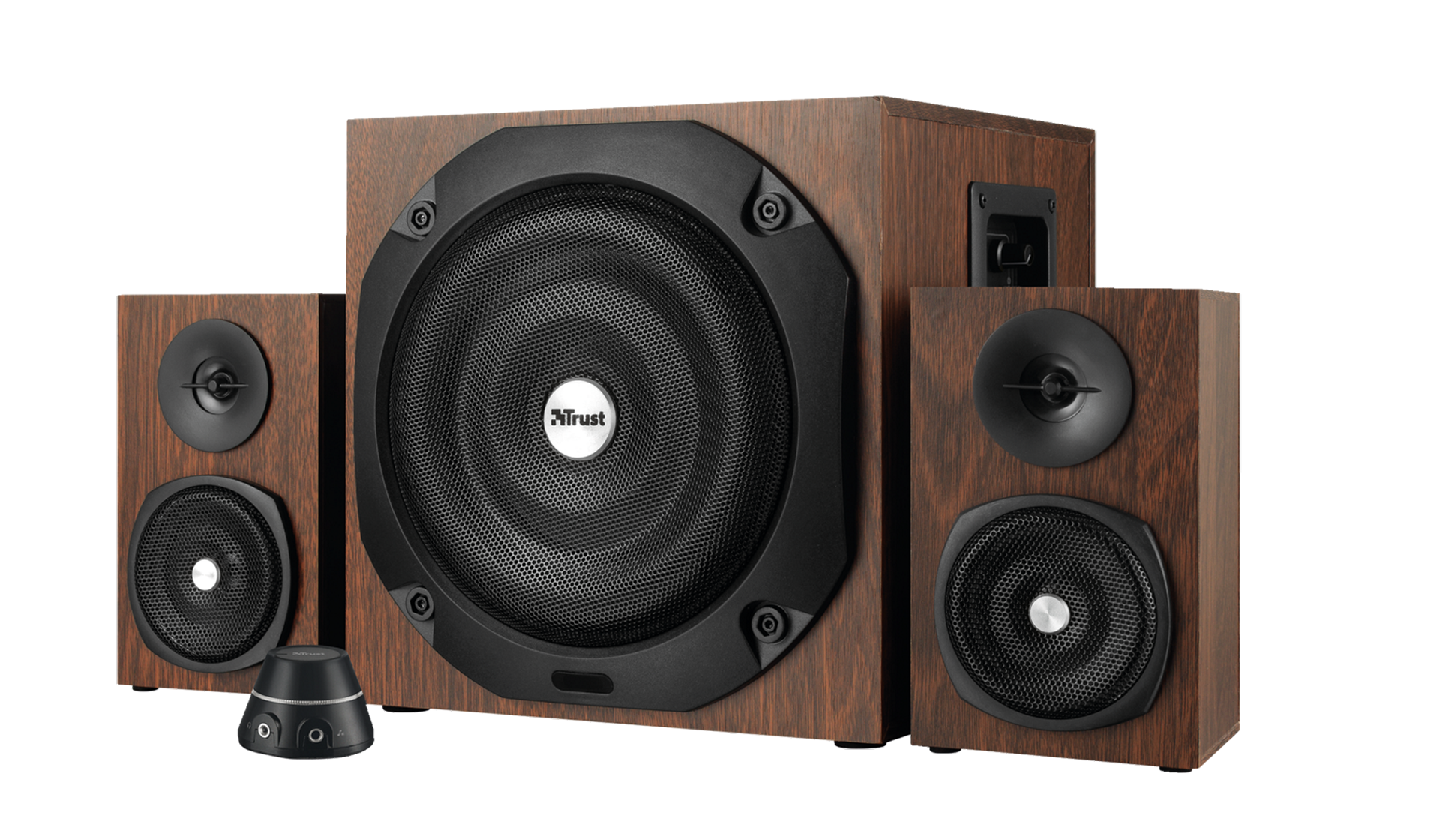 The Vigor 2.1 speaker set speakers ended up being a great sounding, looking and feature rich sound system. You can grab them for £59.99 from Amazon:
amazon.co.uk/Trust-20245-Speaker-Laptop-UK-Plug/dp/B00SGW5I7O