Most Bluetooth speakers we encounter are either mono, or have stereo speakers squeezed together in the same small box. However if you prefer a little separation in your stereo then August offer these pair of separate speakers for around the same price as many mono speakers.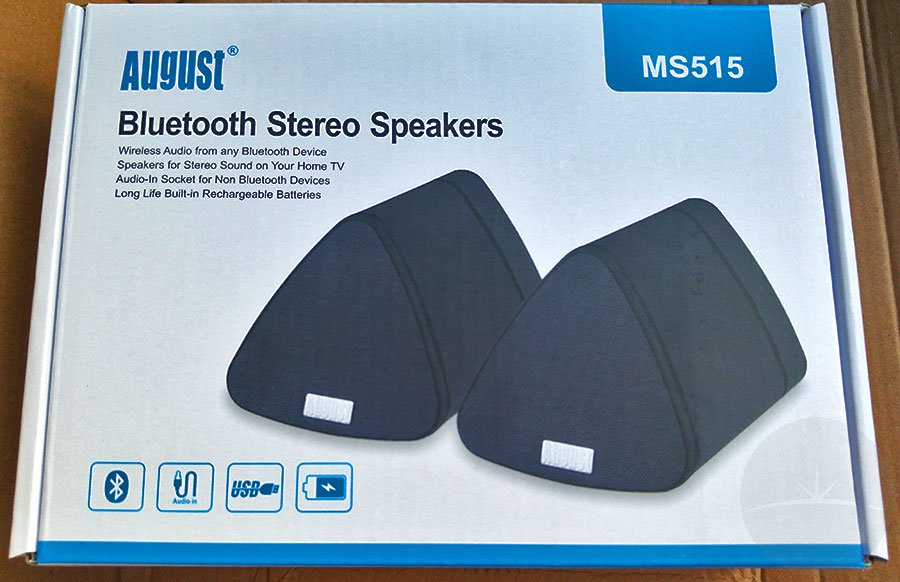 When you open the box of the MS515s you find a couple of triangular wedge speakers, instructions and a few cables. While the connection from your phone to the speakers is wireless, the pair do need to be connected via a 3.5mm AUX cable.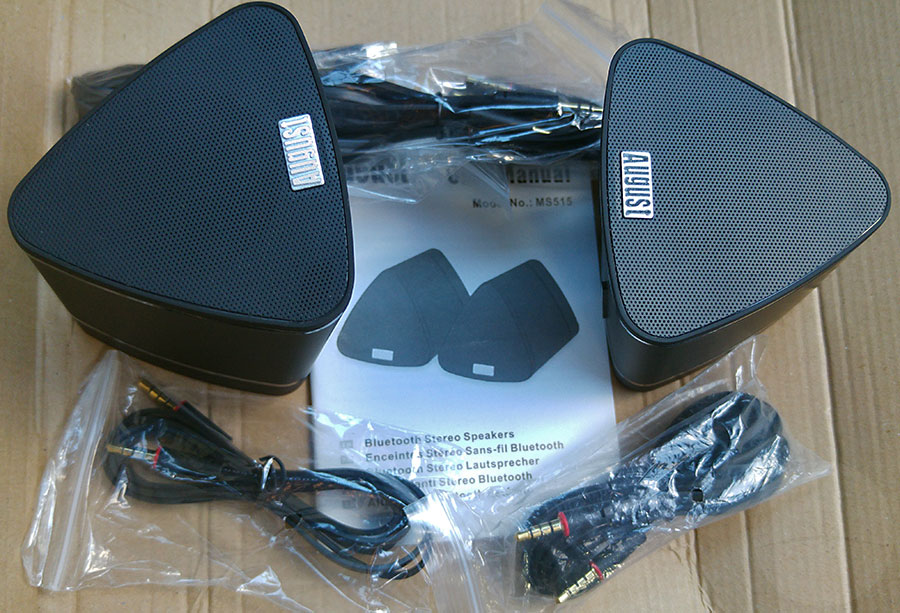 The speakers seem well made with good quality connectors and a soft-touch plastic shell. At the back of both speakers you'll find an on/off switch, 3.5mm audio connection socket and a micro USB port for charging. A special double-headed micro-USB charging cable is included so you can charge both speakers from the same charger at the same time. Once charged they are good for over 15 hours of battery life which is over and above what even a lot of more expensive speakers offer.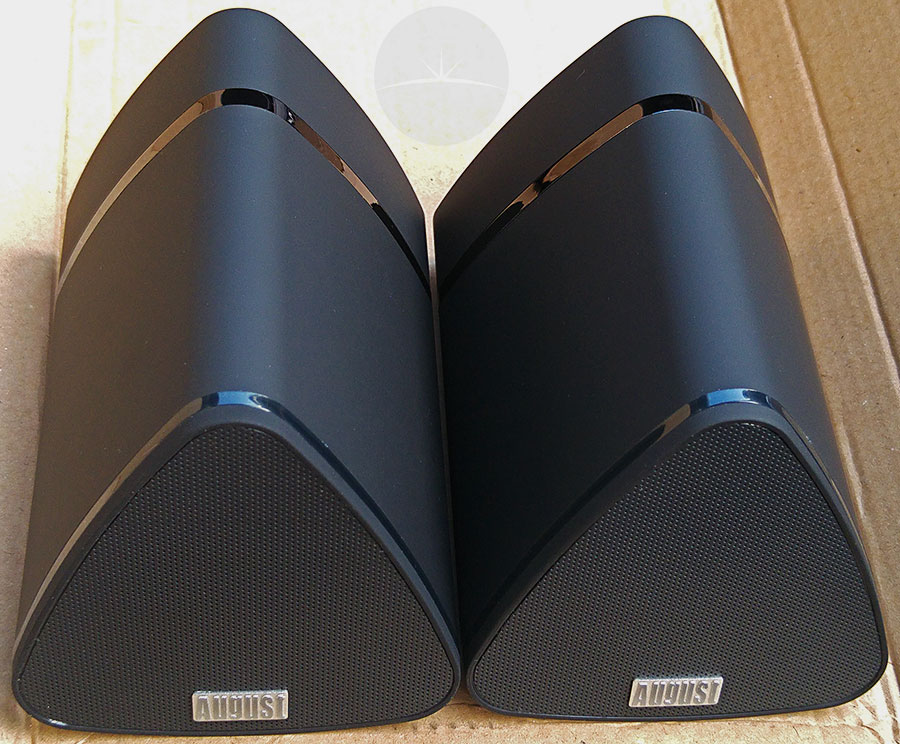 The right speaker does most of the work and can even be used on it's own. It has a second 3.5mm socket for audio-in and a special control wheel which allows you to adjust volume, skip tracks and play/pause.
I connected the speakers with the audio cable and switched them both on, after which pairing to my phone was straightforward.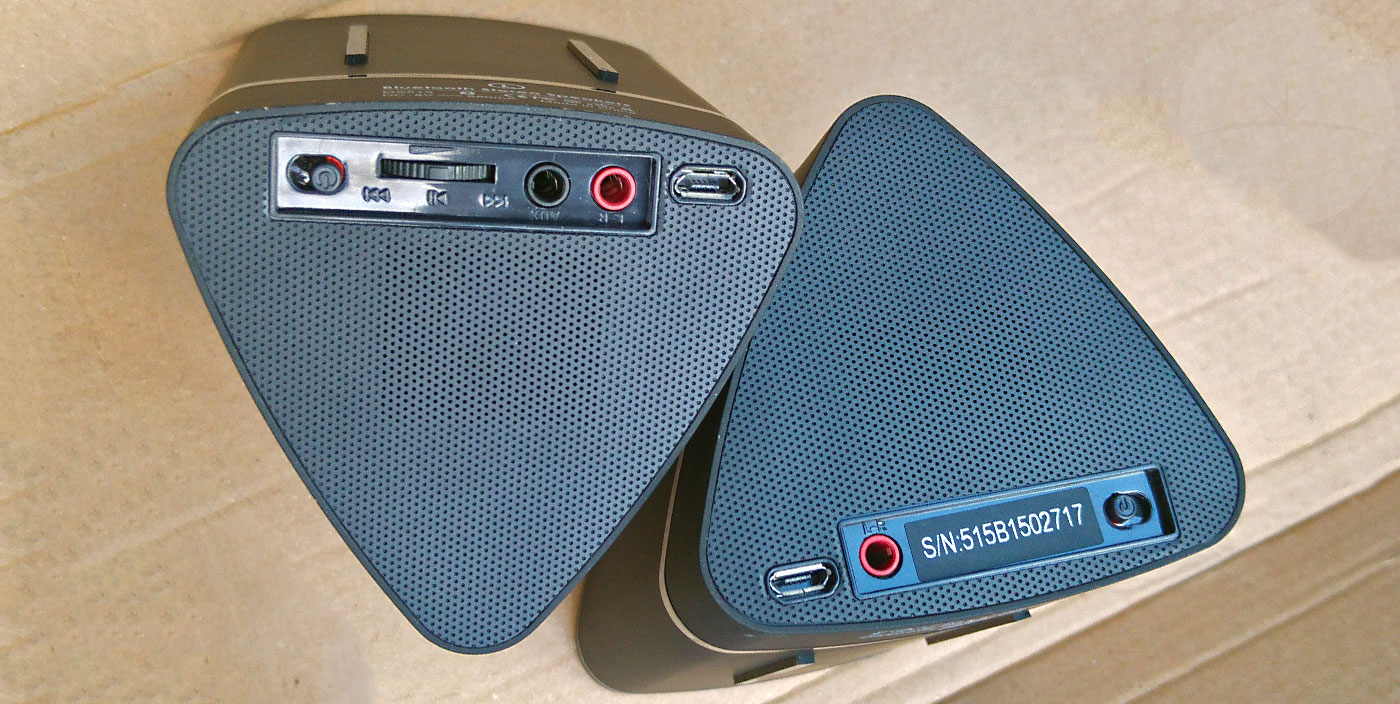 Audio performance was about what you'd expect from small speakers in this price range. Decent mids and highs, but not a lot of bass. Having the speakers apart did help with audio separation and while these can be driven fairly loud there was very little distortion at high volumes.
Bluetooth reception was generally okay but I did encounter a few drop-outs, and on one occasion it even lost the connection with the phone in my pocket while I sat in the same room. These speakers also have no waterproofing, ruggedisation or NFC.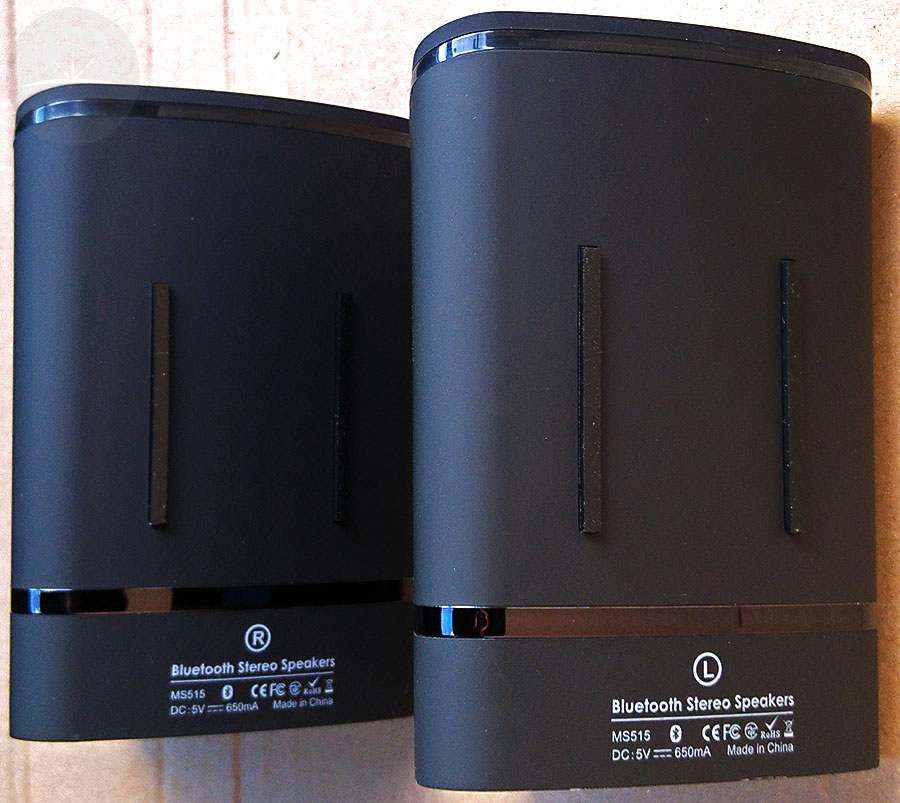 Currently at just under £28 on Amazon UK / $45 on Amazon US, overall these are a decent pair of speakers for the price. They make a good pair of budget speakers if audio separation and battery life is important to you – as long as you are willing to put up with the hassle of separate on/off switches and needing to plug in two separate speakers to charge.
You can check the full range of August products by following the link to their website below…