Uifit PadPivot Tablet Stand Review
PadPivot™ is a "LAP and Desk stand" for iPad®, tablets and e-readers that blends form and seamless function to improve tablet users' viewing experiences. On a desk or resting on your lap, PadPivot™ gives hands-free support. Finally, you can enjoy a cup of tea as you read, munch on some popcorn as you watch a movie, gain an edge while gaming or wave to a friend as you FaceTime. In the kitchen, at school, at a bedside, in the office or lounging on a sofa, the versatility is unmatched. On a plane, train or automobile, in any room you can tilt, pivot and rotate to a custom viewing angle for maximum comfort. Amazingly compact with unbelievable stability, you will wonder how you got along without it.That's why we say …'PadPivot™ Anywhere'!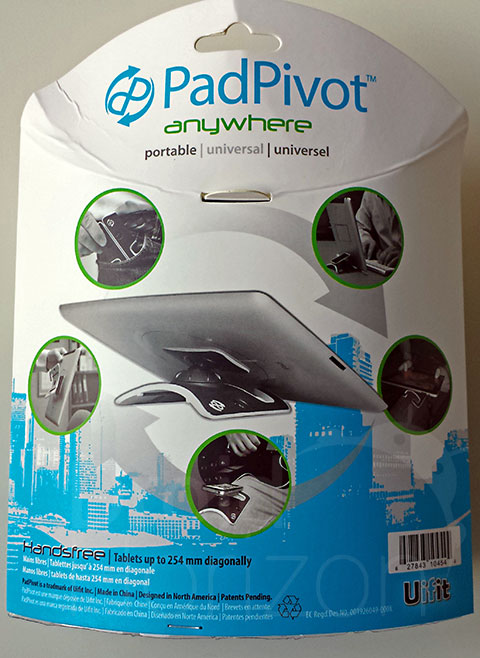 Yes, sometimes it can be handy to prop up your tablet and free your hands for other activities (and for the dirty minded, no I don't mean that type of activity).  Most of the time we end up propping the tablet up against something and hoping it doesn't fall down.  A proper tablet stand will increase the stability and lower the risk of your beloved device taking a fall.
That's where the PadPivot comes in.  Although the name markets it towards the iPad, it also works with a wide range of tablets and e-readers up to 10″ so we Android users don't need to feel left out.  For this review I tested it's performance with my Nexus 7.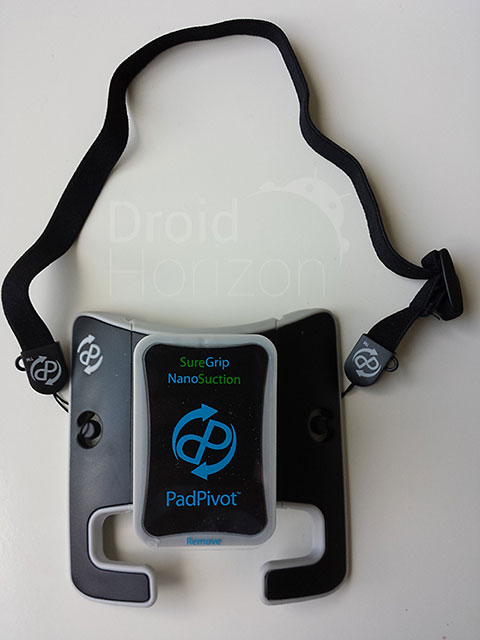 On opening the packaging I found the PadPivot itself plus a strange lanyard-like adjustable strap.  The two ends of the strap obviously attached to the base, but I couldn't think what it could be used for (more on that later).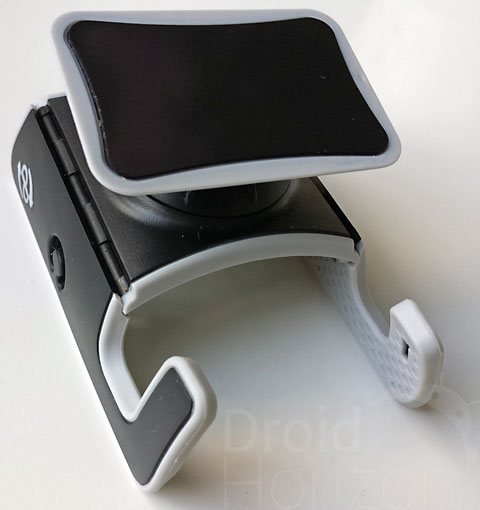 As you can see from the photos, the PadPivot consists of a base with two folding hooked arms and a sticky pad attached via a ball-joint.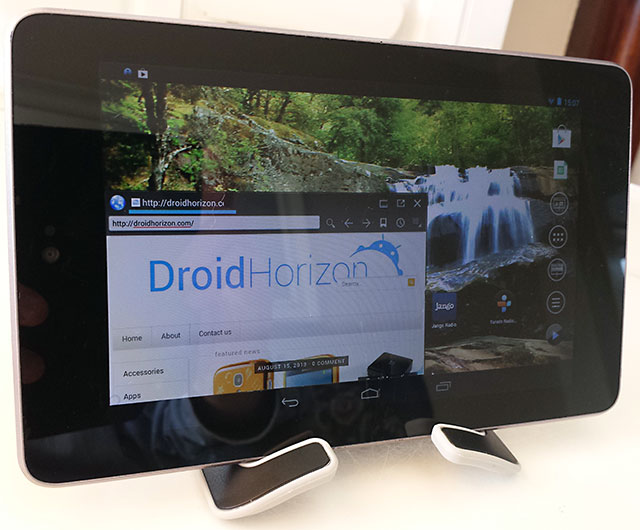 In it's most stable desk position, the tablet slots into the two arm hook and rests against the edge of the sticky pad.  You don't get an adjustable angle when used in this way, but using the tablet feels very sturdy with little chance of it moving about or slipping.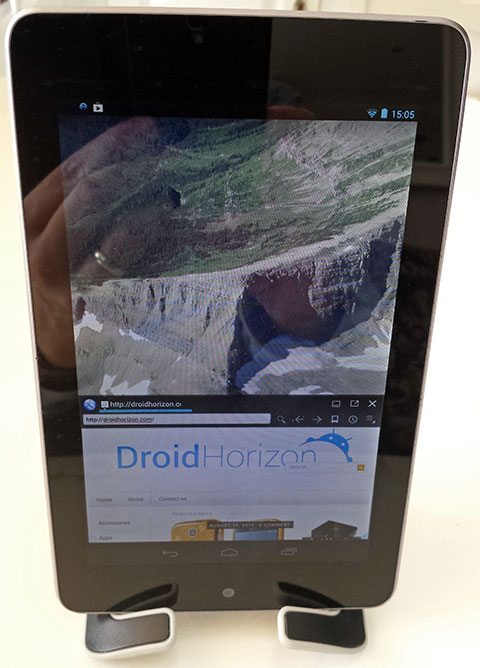 If you need to adjust the tablet angle or use the PadPivot on your lap, you can also stick the back of your tablet to the sticky pad.  This allows pivoting the screen to the exact angle of your choosing.  The stickiness of this pad works best with a smooth surface and while it did attach and was usable with the pleathery back of the Nexus 7, the hold wasn't that secure and the tablet would fall off with a little agitation.  Attaching to my Kindle created a stronger bond.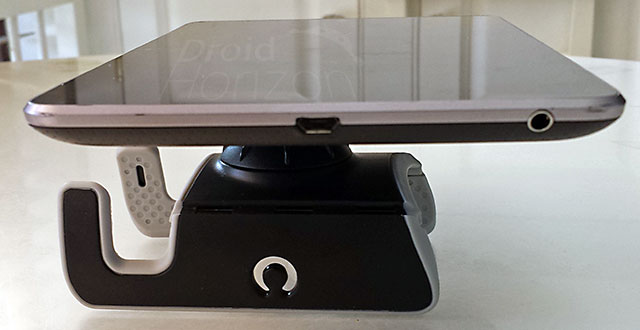 The curved bottom of the stand is meant to rest on top of one of your legs while sitting or lying in bed.  From examining the packaging it turns out the strap goes around your leg and adds stability to the stand.  I don't know about you, but personally I move around too much to make this in any way practical.  The hassle of unhooking the strap every time you need to get up quickly would get old very quickly.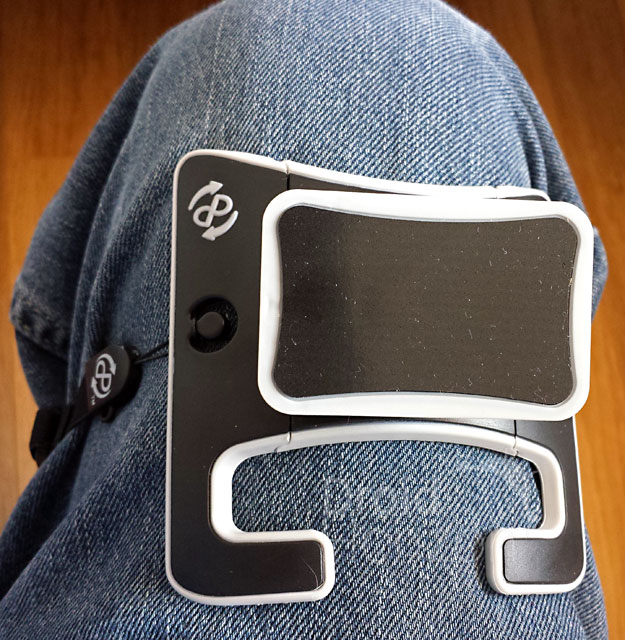 Forgetting about the strap and just letting the tablet rest on your lap worked well, and it was then that this stand began to shine.  It's really helpful when you're lying in bed watching a long video and you don't have to constantly hold the tablet.  For more active use such as gaming I expect it would also help support the weight of a heavier 10″ tablet, but for the Nexus 7 I found it unnecessary.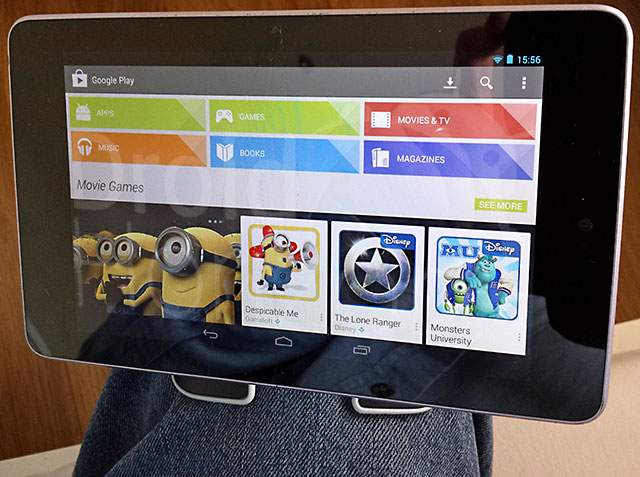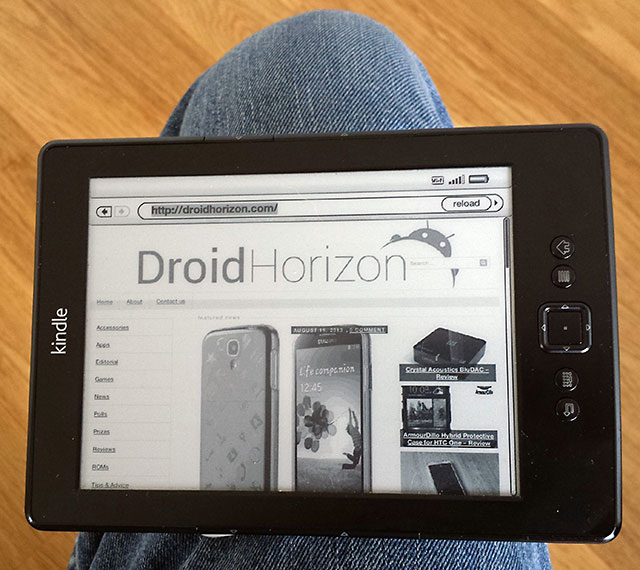 In terms of portability it isn't ideal to carry around a stand with a sticky pad, but Uifit have thought of this.  The sticky pad easily unscrews from the base and slots in underneath.  You can then fold in the two arms to hold it in place.  This is a great idea as the stand folds up into a small package that you can easily throw in a bag for a long commute.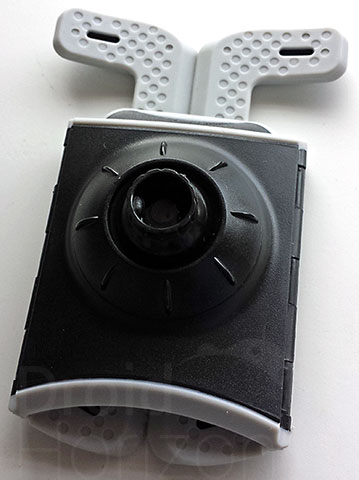 Overall this is a great solution for supporting your tablet, allowing great versatility when supporting your tablet during desk or lap use.  You can get more details from the PadPivot website or pick one up from our friends at MyTrendyPhone along with a wide range of other tablet accessories at the links below…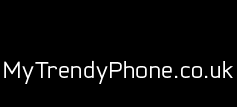 http://www.mytrendyphone.co.uk/shop/ipad-mini-accessories-206311s.html
http://www.mytrendyphone.co.uk/shop/ipad-3-accessories-198931s.html
http://www.mytrendyphone.co.uk/shop/ipad-4-accessories-199029s.html